Every week from now until San Diego Comic-Con, we're celebrating you: our readers! So let's meet this week's Attendee of the Week: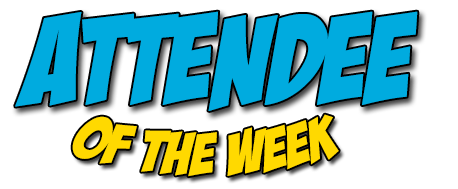 Alexandra Gallant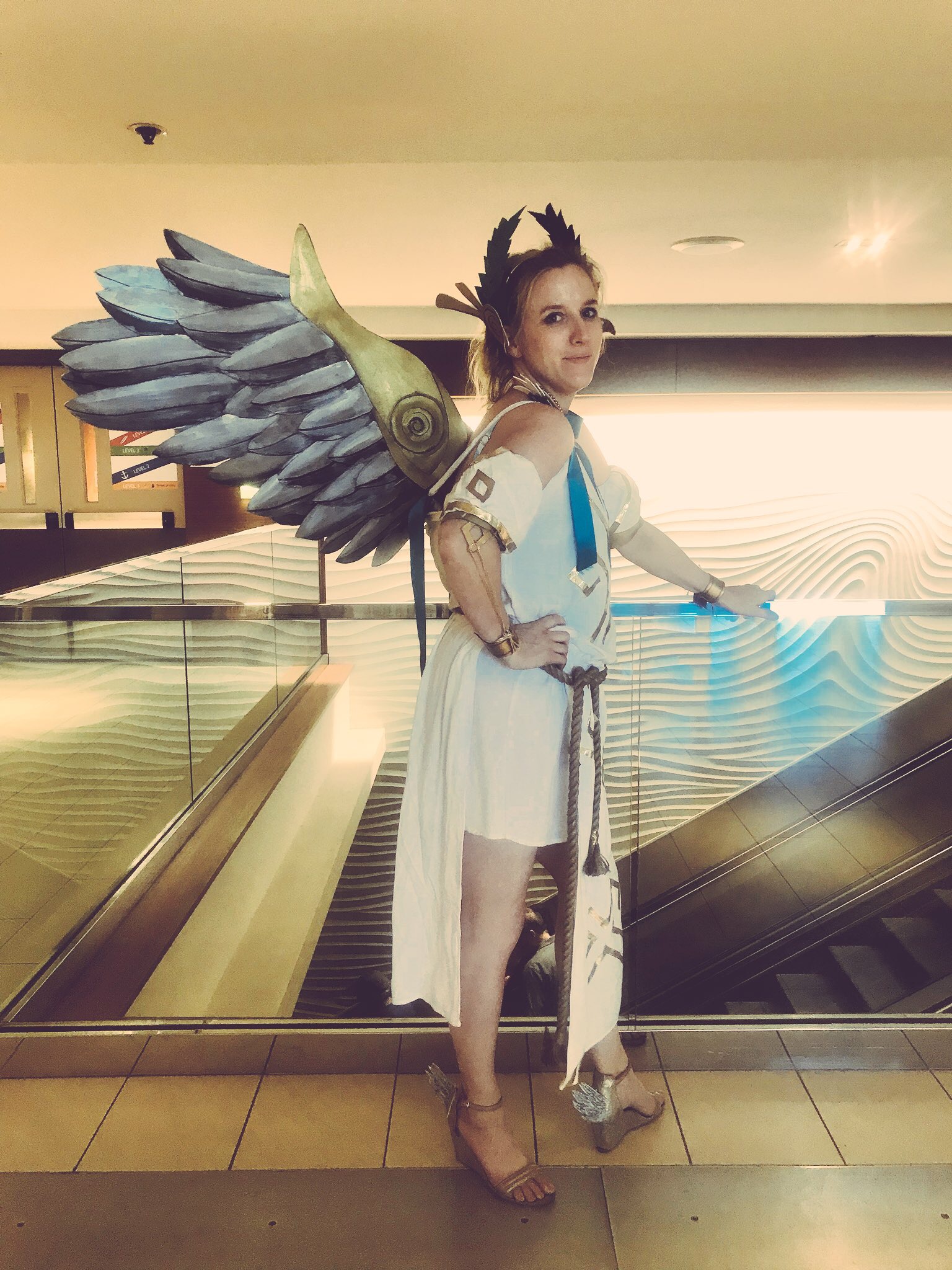 Where are you traveling from?
Boston
How many years have you been attending?
Since 2016, which was also the first year I qualified as a Creative Professional after the Bob's Burgers folks reached out to me on Tumblr to feature my artwork in one of their issues of the Dynamite Comics Bob's Burgers Comic. (It was Gene dressed up as Napoleon.)
What was your favorite panel and why?
In 2016, during the Steven Universe panel, there was a mini concert and it was the first big panel I ever went to so we were extra excited and nervous about being able to get in, then to get such a wonderful musical treat, especially to hear Estelle sing. It was also our first line experience at SDCC and during the wait, Kevin Smith and Greg Grunberg showed up with donuts for us, so it was extra amazing from start to finish.
What is your favorite exhibitor or artist booth and why?
toddland, easily – they've been great over the years and have gotten fans a meet with some of the Bob's Burgers folks as a special treat for being in cosplay (I was Madame Fischoeder, Louise, and Tammy at her Bat Mitzvah in various years), plus their Louise Hoodie is legendary.
What's your favorite item you've ever taken home from the convention (swag, exclusive, merch, etc.)?
The Louise hoodie from toddland or the MARS flight jacket I won as part of Nerd Nite in 2017.
What was your favorite autograph session and why?
I was one of the lucky few to get to meet the Bob's Burgers cast last year at Shake Shack and I was able to get the entire cast (except Dan Mintz) to sign my artwork in the Bob's Burgers comic. They were the reason I got to go to SDCC in the first place so it was so special to be able to say thank you to Loren Bouchard and to meet Larry Murphy who has been super supportive of fans and their art especially.
What is your favorite con snack?
I usually stop at Ralph's before the day starts to stock up, it's rarely super crowded and you can get whatever you like and they have to-go lunches and things.
Tell us about your most memorable celebrity encounter?
A few months before the con, I'd replied to a tweet about a Doctor Who fan event. I didn't think much of it till I got a DM on Twitter a few days before Comic Con asking if I'd like to go to a Doctor Who fan meet up. Of course I said yes. The morning of our flight to San Diego, I'm all dressed up in my 13th Doctor cosplay, we arrive at the airport and the lines are longer than I've ever seen them. I'm sure we are going to miss our flight. I have bags to check, there's no way. I spot a JetBlue employee and beg her to help me and get my bag on the plane so I can get through security. She spots my outfit, winks at me and takes my bag and say, "Have a good flight, I love Doctor Who!" We manage to make the flight and arrive in… Los Angeles. OK, the meet up is at 1, its 11, we can do this. We drive down to San Diego in a mad dash and somehow, I manage to just make it to the meet-up. I start to get panicked because there are only like eight people there. Am I in the wrong place? No. It was a special surprise for the few of us, we got to talk about why we were excited for Doctor Who AND THEN JODIE WALKED OUT AND SURPRISED US. Honestly she's lucky I didn't accidentally push her cause she legit scared me! I have never met a human more warm and just glowing with loveliness. Jodie is a gorgeous soul. She also told me that I was the very first person in the entire world that she had ever seen cosplaying as her Doctor, which is something I will hold in my nerd heart forever. Also the crew of other Who fans that were part of that? We are all friends for life now and I can't wait to see them for a mini reunion this year.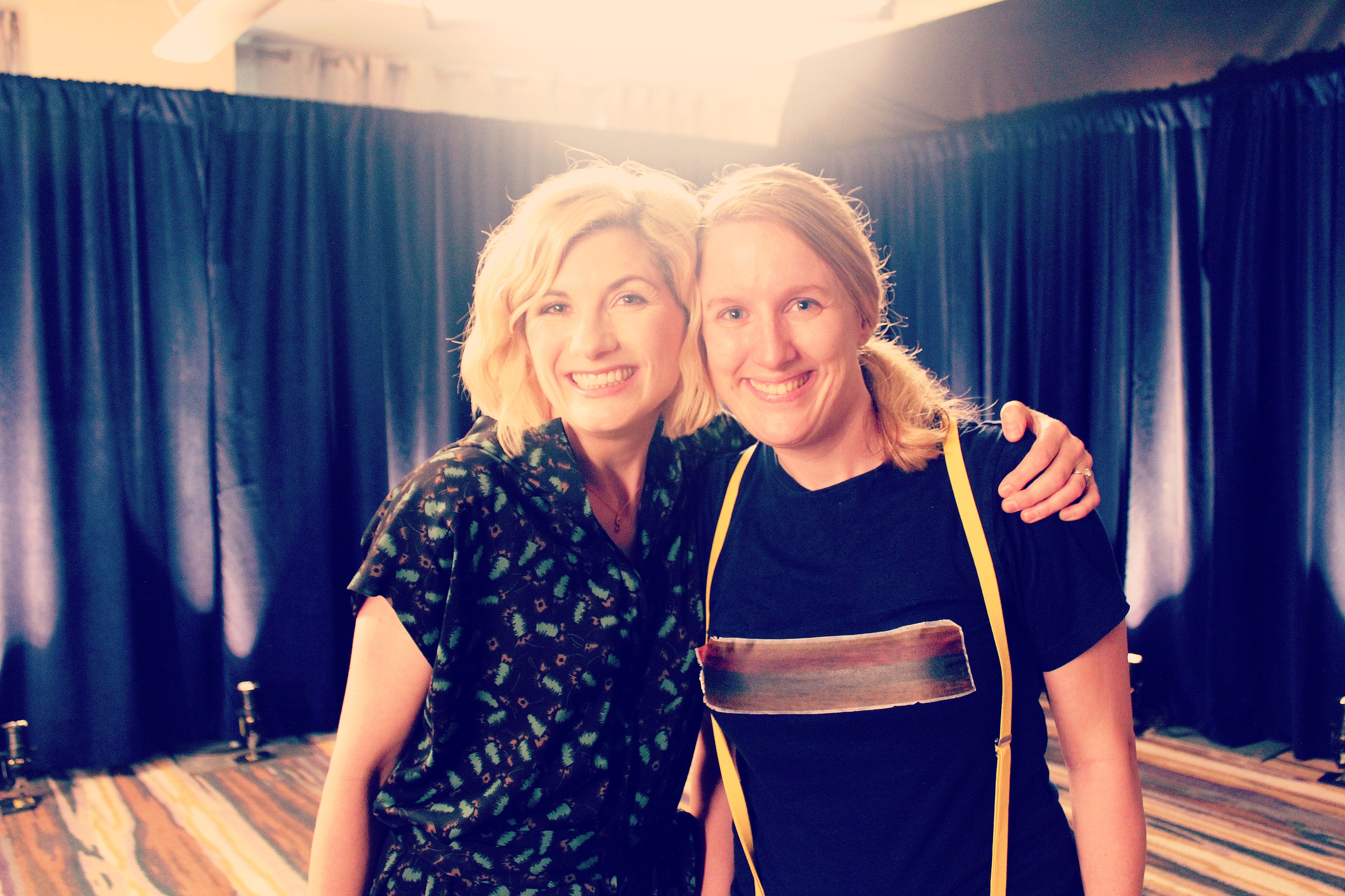 What is (or was) your favorite offsite and why?
The Good Place was one of the most fun, simply because of the absurdity of the show, the scale of that fork, and the fact that all the cosplayers got to meet the cast at a fan meet up. I met some amazing fellow cosplayers. I was an Eleanor and joined forces with some other trashbags from Arizona. William Jackson Harper fell on me while they were trying to pose for the photos which was very in character for Chidi, I appreciated his method acting, haha. D'Arcy Carden told me I should sell my shrimp earrings on eBay. Shrimpies! The other offsite I want to give a shout out to is the Archer LIVE! on a boat. It was only in my first year that they did it, but it was outstanding, plus Aisha Tyler hosting or moderating at anything at Comic Con just makes it great, she's outstanding.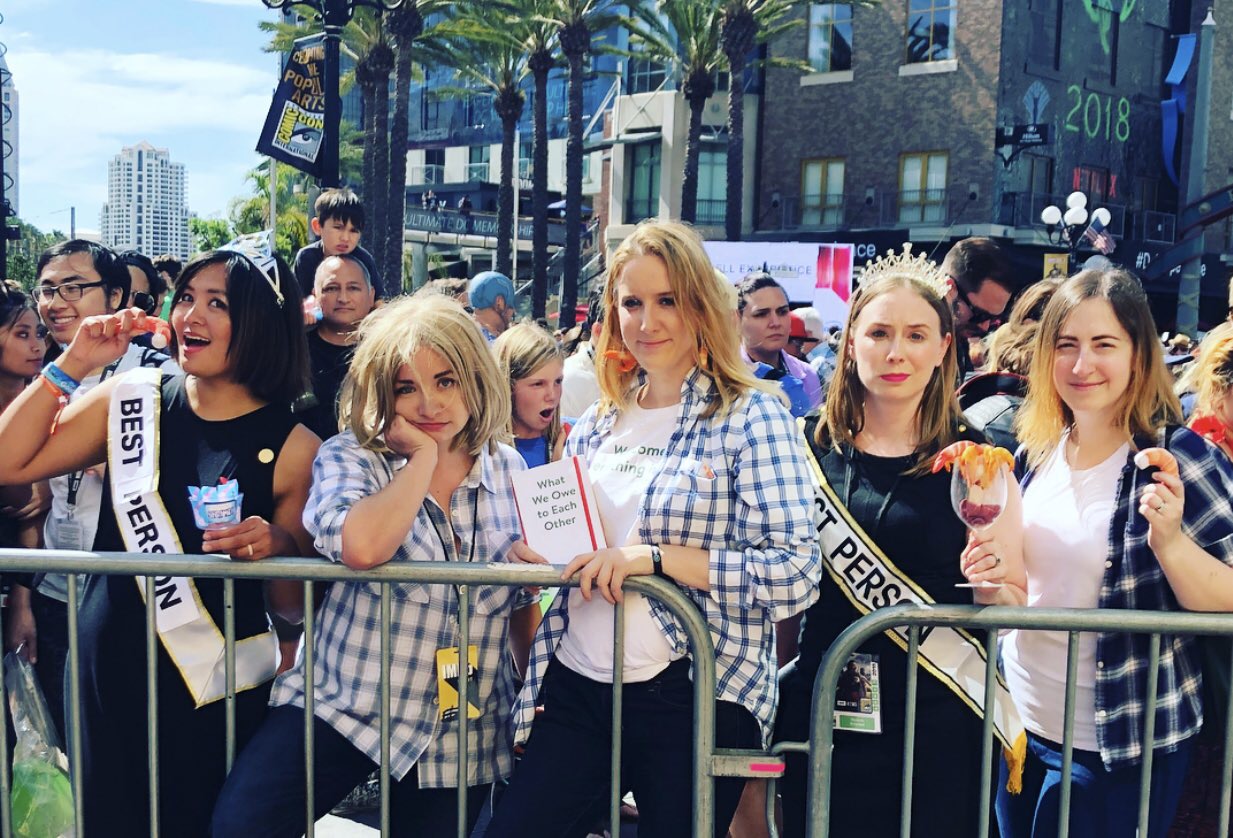 What is your favorite restaurant in downtown San Diego?
Puesto at the Headquarters, it's become a tradition to go there on Wednesday night after Preview Night.
What is your favorite Comic-Con memory/moment?
Earlier that day, I'd said to a friend, you know I would love to meet Thomas Lennon just to tell him he's great. Not two hours later I was on an escalator right after the Eisners and there's Tom Lennon (who has a new book called Ronan Boyle and the Bridge of Riddles and it's fantastic.) from Reno 911! and every other movie on the planet. Anyways I've loved his work for years and years, especially as an improviser, but someone had just asked him for a photo and so I didn't want to as well. Instead, I said, "You know I just listened to an episode of How Did This Get Made? on the plane and now here you are!" So we chatted a bit about the podcast and the movie and I finally decided to ask him for a photo. Now he's in a full-on tuxedo, dapper as hell, having just been presenting at the Eisners and says, "Yes but we must take this photo as if we are at our prom together." I'm an improv kid from way back so this delighted me in such a way, I cannot tell you. It is my favorite photo of all time.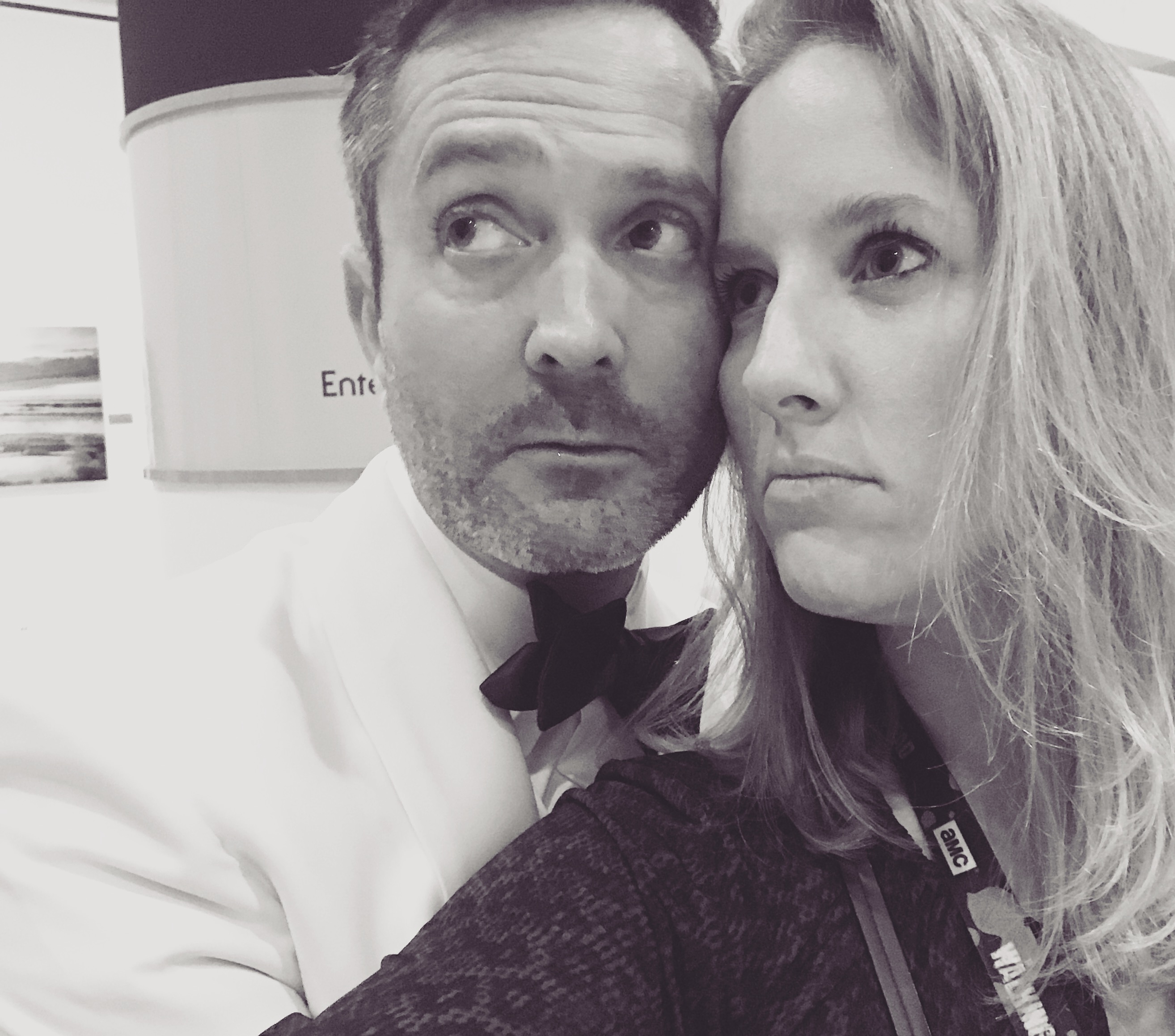 Do you have any advice on how for a first time attendee?
Set up notifications on Twitter and glue your phone to your hand at all times because that's the best way to get tickets to things that sell out quickly. I'm kind of "known" in my group of con pals for being absurdly good at this but my secret is there's no secret, just be way too online and on your phone for the next few months. Also if you find that you've double booked yourself by signing up for two things and one is through Eventbrite? You can cancel the Eventbrite one so it opens up space for others if you know you're not going to go. If you're a cosplaying Mercy from Overwatch? Make sure your wings fit in your carry on before you go, cause when I was Mercy – it was an accomplishment that those wings flew all the way from Boston and made it in one piece.
Want to be featured as our Attendee of the Week?  Find out how!