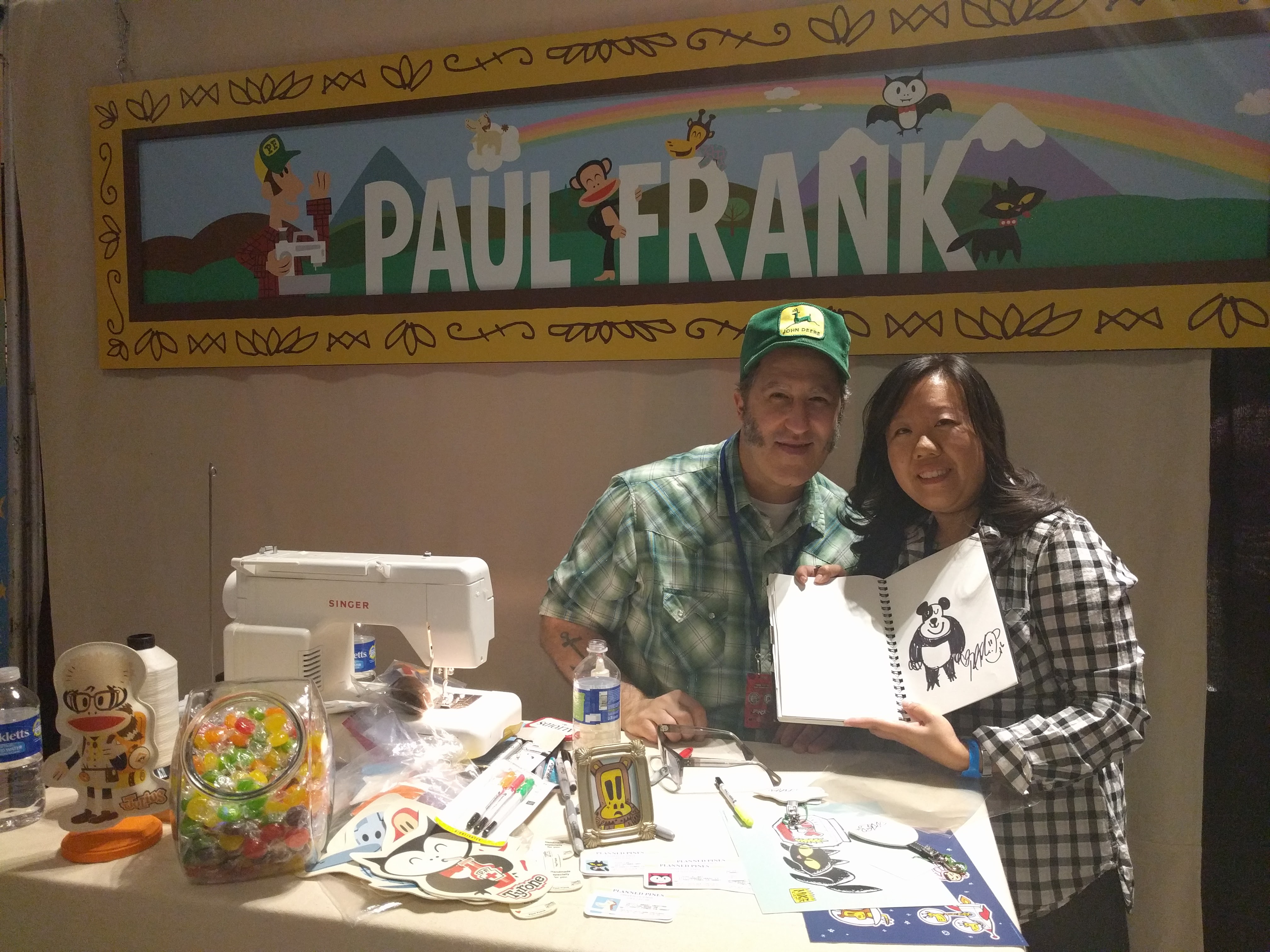 One of the best things about San Diego Comic-Con is the art, and the artists. While pre-convention commissions are an amazing chance to own a cool piece of original art (and we have a whole list to help connect you to those artists), sometimes it's even more fun to meet the artist at their booth, ask them to do a quick sketch, and see the magic in person.
Longtime reader Amanda Wong found that out for herself in 2013, when she went to San Diego Comic-Con for the first time on a whim. While there, a friend's cousin showed her a sketchbook, full of cool doodles and sketches from artists at the convention, and Wong immediately knew she loved the idea — and that she wanted to put her own spin on it, rather than having artists draw more traditional comic characters in a sketchbook.
"I have always loved pandas and art," Wong told us. "So I started my panda sketchbook. To my surprise, most of the artists were very happy to draw something totally different from their normal characters."
Since then, her panda sketchbook has grown into part of the experience of Comic-Con for Wong — with 51 sketches currently filling her sketchbook.
When the convention starts each year, she walks around Artist Alley to see who is sketching, and pricing.
"Most people are really nice and will do a quick sketch for free or a small fee. I usually like to pay, though. They are just trying to make a living like the rest of us and I really do appreciate their hard work and talent," Wong said. "When it's a comic book artist doing a signing, they will usually do a small sketch if there is not a long line. I like just joining a random signing line for a comic artist at the DC or Dark Horse booth and asking them to draw me a panda. They are usually very sweet and surprised, then they really get into it. I love seeing the different styles. I even like getting the writer to draw something. It's usually a line drawing, but it is still fun for everyone."
Over the years, she's amassed quite a collection — though some mean more to her than others.
"I think my favorite is from the artist that used to draw Yogi bear, Scott Shaw," she said. "I loved that cartoon as a kid and happened upon him in the middle of a small book publishers area one year. He was very sweet and I loved his take on it. I also got two from Podgy Panda — Richard Kuoch — from New Zealand. I just love his work, and he did an amazing job on the sketches."
There are a few who elude her though — her "most wanted" are sketches from Patrick Ballesteros and Jerrod Maruyama.
And in the end, not only does Wong have fun art from amazing artists, but it's also improved other aspects of the convention.
"Through doing this, I get to meet people that become kind of Con friends," she said. "Like I always stop by the Fat Rabbit Farm and Beefy Co.'s booths when they are at SDCC or Wondercon after they did a sketch for me. It is always nice to check in and support them when I can. The sketchbook is also a conversation starter in a way. When I tell people I go to Comic-Con, they always take a pause. I think it's because when you look at me, you don't think comic book lover or geek. But then I show them my sketchbook and they start smiling and it gets them interested in what else the conventions have to offer. When at the con itself, it helps pass the time while waiting in line by myself. I will just open it and someone around me will say something and off we go talking about our experiences so far, who we have seen, and what is happening."