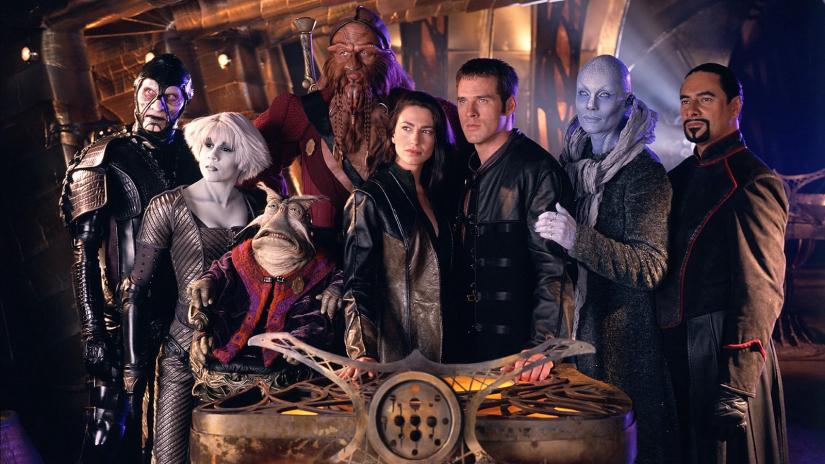 2019 is a big year — it's San Diego Comic-Con's 50th anniversary, our 10th, and Farscape's 20th. Which, of course, means it's the perfect time for Farscape fans to celebrate at San Diego Comic-Con with an anniversary panel.
Author Mark O'Bannon revealed that there will be a 20th Anniversary panel for Farscape at this year's convention, with Executive Producer Brian Henson, creator Rockne O'Bannon, and actors Ben Browder and Gigi Edgley, and Rio Vista CEO James Ganiere. There's no details yet on exactly when the panel will be taking place, but we're willing to bet you can find most, if not all, of the cast and creatives at the Awesome Mixer Vol 2. party on Friday, July 19.
Hopefully, Brian Henson's presence also means we'll get The Dark Crystal: Age of Resistance from Netflix, which also hails from The Jim Henson Company.