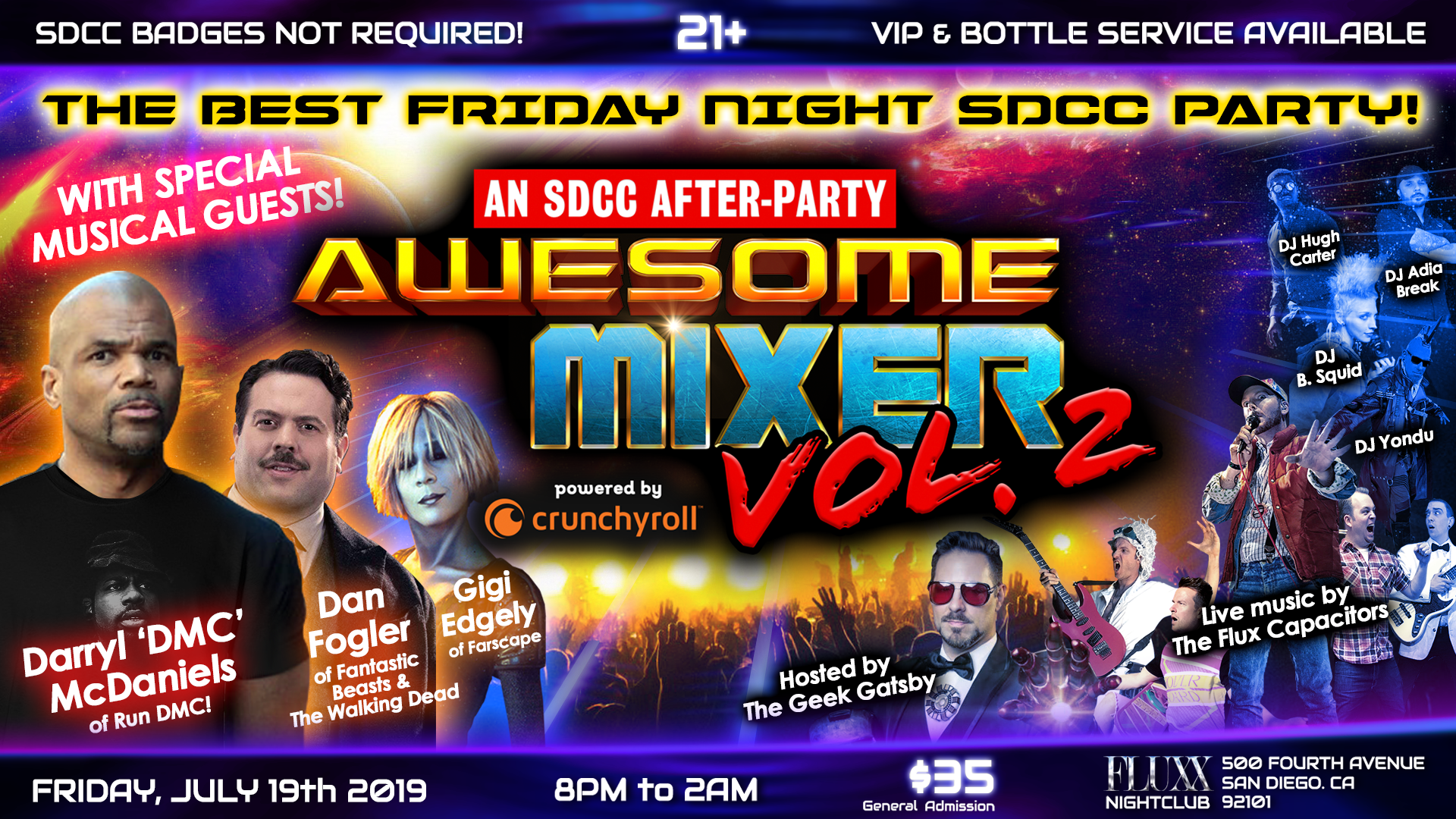 Awesome Mixer Vol. 2
Experience Level Entertainment is bringing Awesome Mixer Vol. 2 to FLUXX Nightclub on Friday, July 19 from 8PM-2AM.
This mixer promises performances by DJ Yondu, The Ravagers Band, and special guest including the stars of Stargate, Farscape, Trek and more.
Experience Level Entertainment has also announced two special guests to the Awesome Mixer Vol. 2, including Fantastic Beasts and Where to Find Them actor Dan Fogler and Darryl "DMC" McDaniels. Dan Fogler will join the Flux Capacitors for a special musical performance and DMC will be performing a full 30-minute set.
Tickets start at just $35, and VIP starts at $100  VIP tickets allow you sit in the Rio Vista Entertainment VIP section, where you'll be joined by celebrity guests and get a chance to pick up our exclusive swag bag filled with fun artifacts. There are also options with bottle service.
A limited amount of tickets are eligible for 15% off when you use code SDCCBLOG