San Diego Comic-Con is just around the corner (we're currently just 30 days away!) — and there's no clearer sign of that fact than when the annual SDCC banners start going up around the Gaslamp and San Diego. Marvel has sponsored the banners for the last several years – promoting such properties as Thor: The Dark World, Guardians of the Galaxy, Ant-Man, Doctor Strange, and more. And this year is no different, as Marvel returns with… Avengers: Engdame.
Now, it's a little less exciting to have a property that's already out, but they love us 3000, okay? Hopefully that's enough love to return to Hall H this year.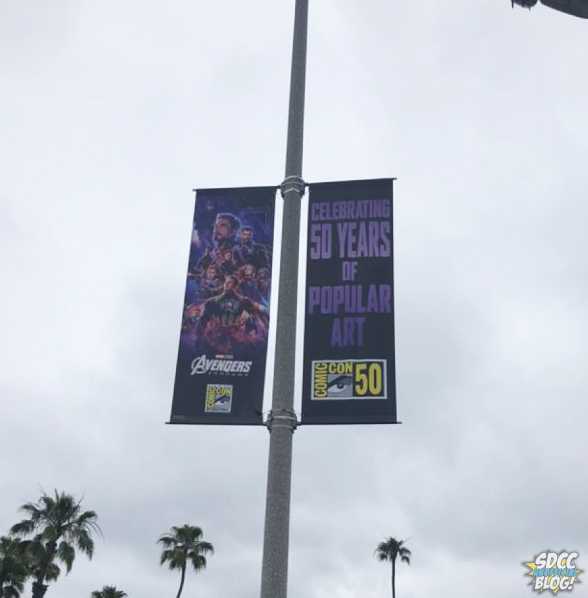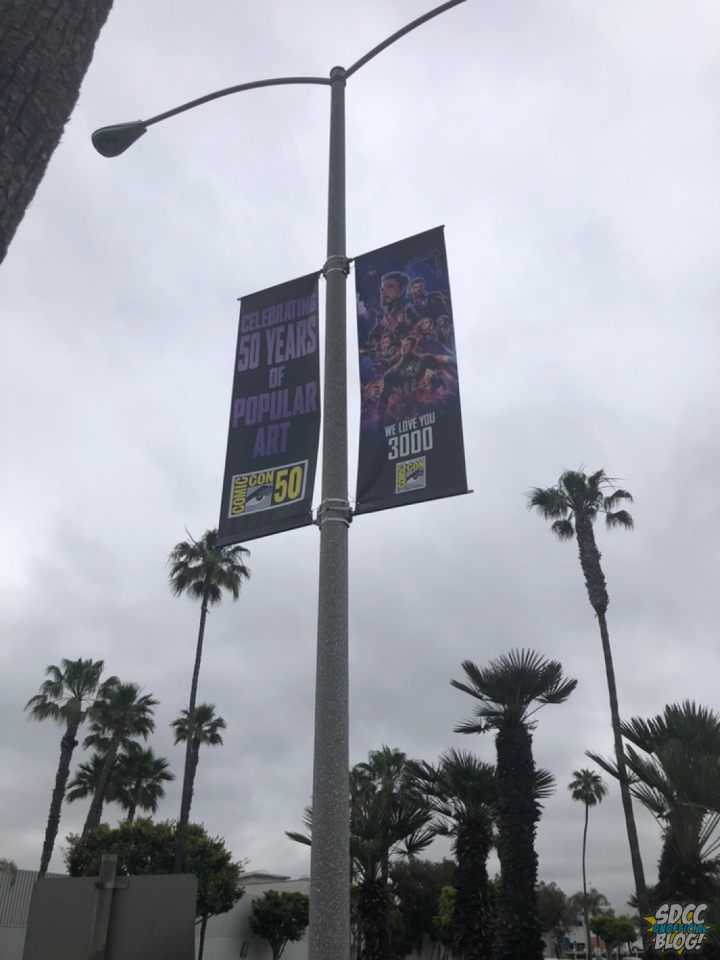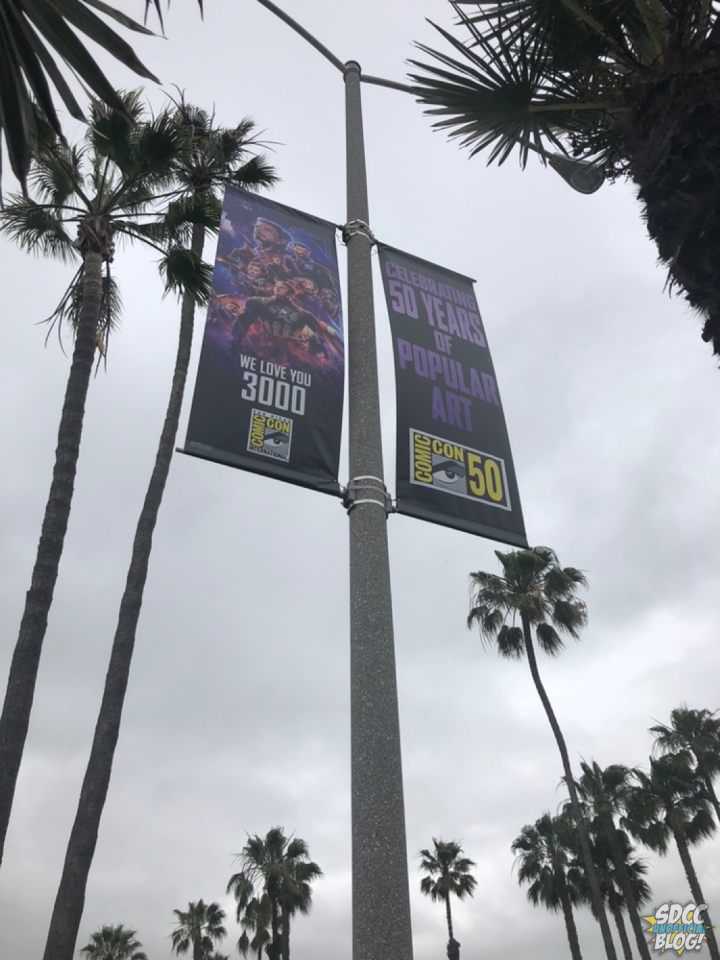 [UPDATE]
Several more banners went up overnight, and Cool San Diego Sights caught a glimpse at several character-specific banners for Captain America, Iron Man, Black Widow, and The Hulk.
[UPDATE #2]
There's at least one more banner for Comic-Con — featuring Thor! Though, Marvel, when exactly did THIS version of Thor appear in the films?