The question of when badges are shipping can no longer be asked this year. So the questions now are, when will my badge arrive, and what does the pin(s), box, and badge look like? We got that answered today just 1 day after Comic-Con International said they were on the way. Here's a look at the box and pins from Michael M on Twitter: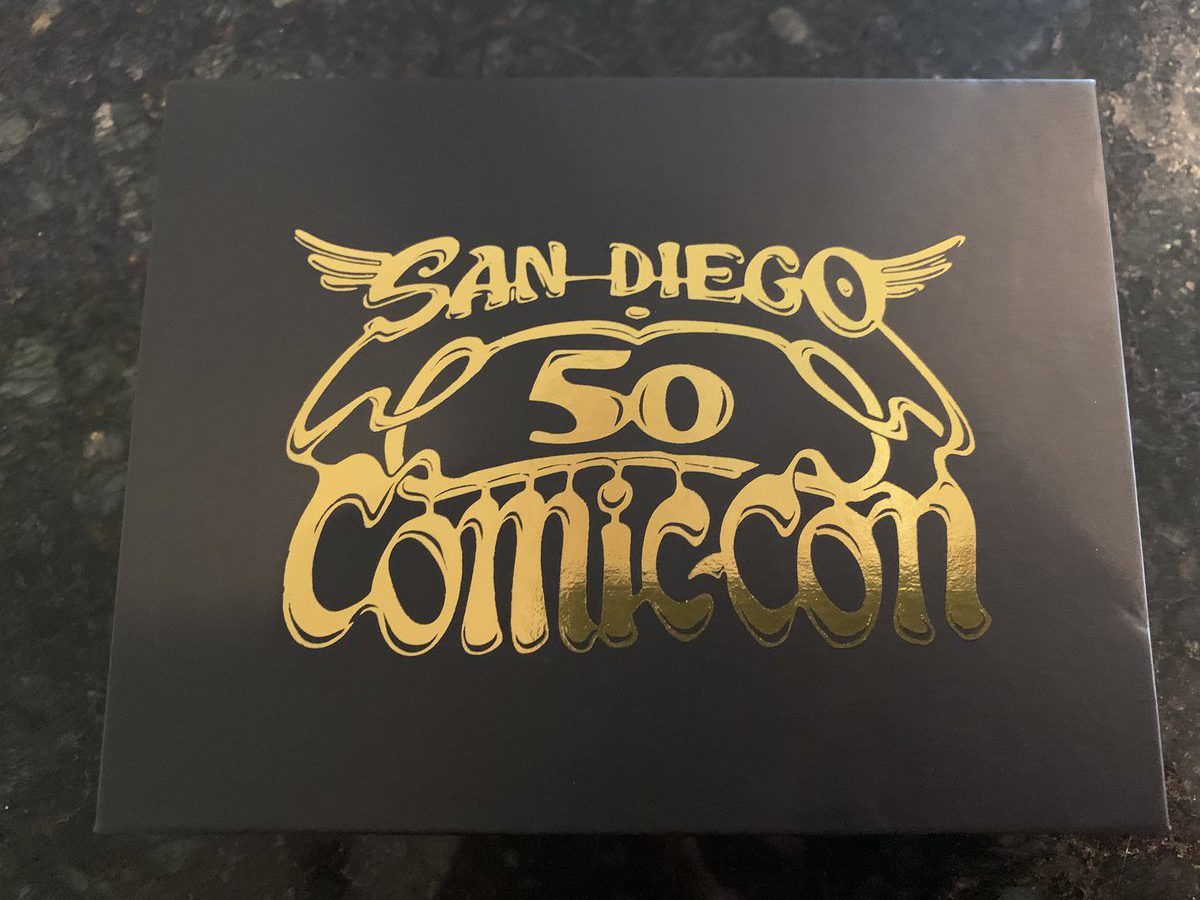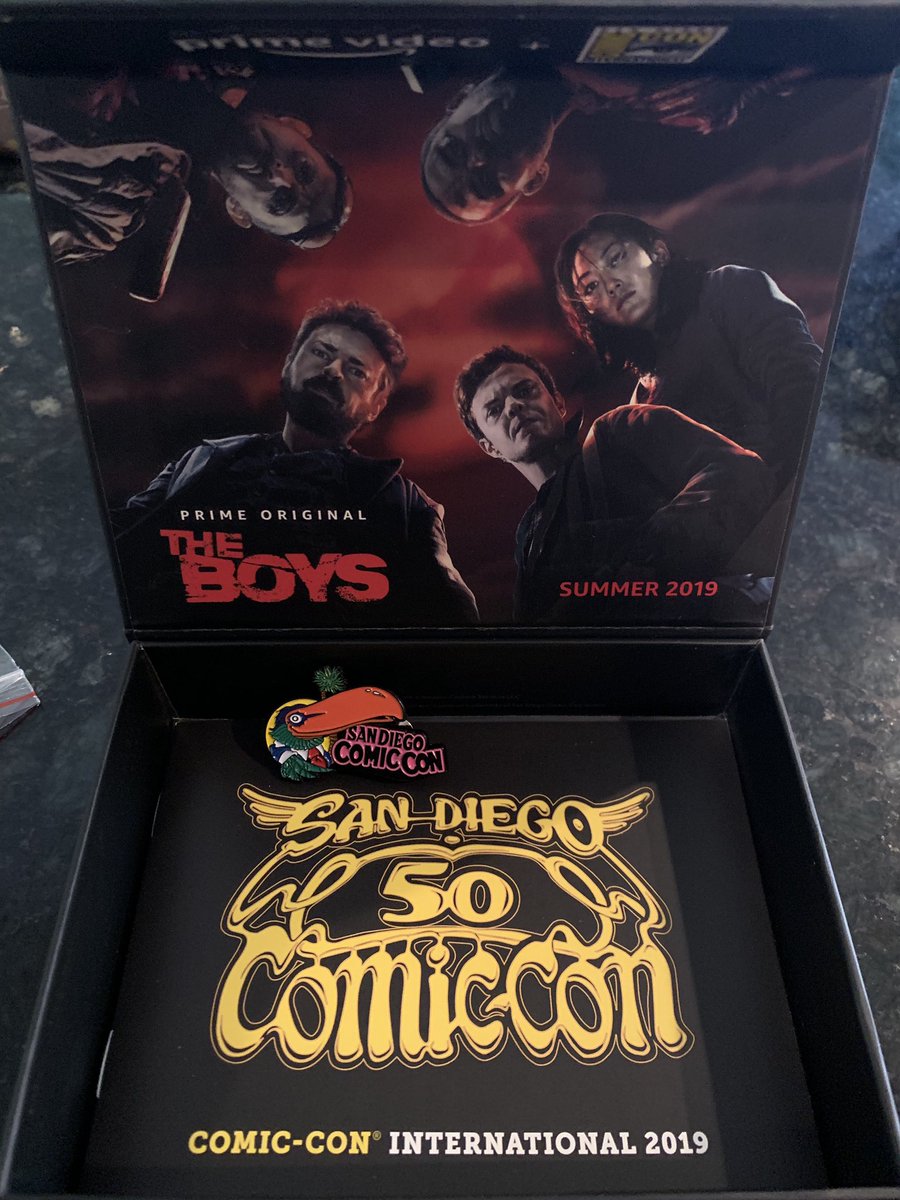 The box is very nice, featuring the 50th anniversary logo on the outside and Amazon's The Boys on the inside. Jack Ryan was featured on the inside last year and had a major presence, so expect the same for The Boys — which will be part of a previously announced 60,000 square foot offsite also including Carnival Row and The Expanse.
However, the pins are where it's at this year. There are four pins, compared to the two designs like last year. This year's designs include the classic Toucan logo, and honestly, this one is probably the best. Other designs include a retro version of the Comic-Con 50th anniversary logo, a more modern take, and the original Golden State Comic-Con logo. All four pins will be available for purchase at Comic-Con Merch in Pacific Ballrooms 23-26 in the Marriott Marquis & Marina Hotel, and while pricing has not yet been announced, last year they retailed for $10.78 each.
Multiple pins! Gotta catch 'em all!! #SDCC pic.twitter.com/3ChSlGqoC3

— Michael M (@mmukalian) June 15, 2019
As for the actual badge design, K Session on Twitter gave a first look at the badge itself. This year's design, as previously reported, doesn't include an RFID card as 2016-2018 did. But that doesn't mean it's completely plain — The Walking Dead is still featured, simply printed on the paper slip which goes inside the plastic holder. There's also the new RFID sticker on the back of the plastic badge.
As a reminder, we advise you to NEVER post a photo of your badge with your name visible. Scalpers in the past have stolen photos to sell badges, and if they use yours, you could be the one banned even if you didn't try to sell your badge. On that note, re-selling or transferring of any badges is STRICTLY prohibited.
Got mine already. Super stoked. #SDCC pic.twitter.com/GxymOzACLW

— Sessionka (@sessionka) June 15, 2019
Remember that badges are shipped in waves so everyone will not receive them at the same time.
What do you think of this year's badge box and pin? Let us know in the comments.