If you're looking for some frightening exclusives, head over to Booth #4730 and check out what Trend Setters Ltd has to offer.
DC Comics Batman "The Batman Who Laughs" 17" x 24" Mightyprint $15
The Batman Who Laughs comes to life on this amazing premium print featuring Francesco Mattina's artwork from Dark Knights: Metal. Made of durable polyester film, MightyPrint™ Wall Art is richly colored and made to last. Due to the unique material of these high-quality prints, you will not experience typical issues like tearing, fading, or warping. Additionally, MightyPrint™ Wall Art is made to diffuse light, which brings the color display to a new level when back lighting is present, whether in front of a window, or in a back-lit LED frame.
Limited edition and numbered directly on print.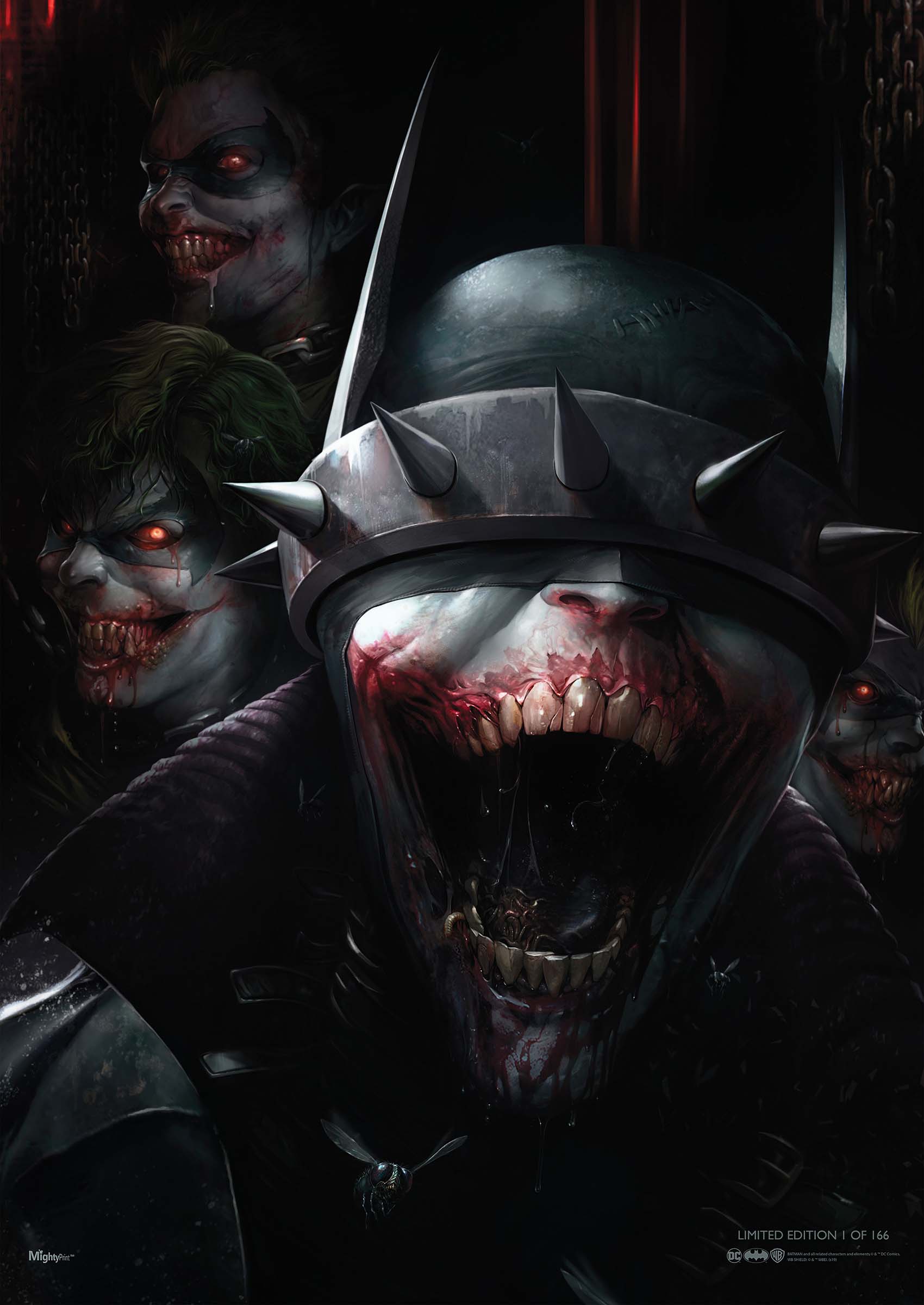 IT Chapter 2 (Shreds of Reality) Morphing Mugs® Heat-Sensitive Mug $20
Will you accept Pennywise's invitation to "Come Back and Play"? Pour hot liquid into this officially licensed Morphing Mugs™ Heat-Sensitive Mug and Pennywise appears to greet you! This horrifying image from upcoming blockbuster film "IT Chapter 2" makes for the kind of creepy drinkware worthy of King himself. The exterior of this officially licensed 11oz mug transforms from black as hot liquid is added, revealing the hidden image in full vivid colors.
Limited edition with number printed on mug!