Yesterday's Marvel news and Funko exclusives had us all in a tizzy and some other news could have fallen though the cracks. Not on our watch! We've got a Miyazaki plush, Scarlet Huntress exclusives, art deco sketches and so much more.
Here's a look at the news you might have missed:
Sean Forney has released  details about two SDCC exclusives he'll have at his Artist Alley table BB-05. The first is a 24″ x 10″ print of his creator-owned character Scarlet Huntress. This print is limited to 25 copies, will be signed and numbered, and feature the SDCC logo. You can pick one up for $20. Sean will also have a new Scarlet Huntress Cryptid Hunting Club button set. This set runs $10 and features six different buttons and is limited to 50 sets. If you fancy a little bit of everything, Sean has you covered with a set of all three Scarlet Huntress comics, the exclusive prints, the exclusive button set and three bonus stickers, all for $35.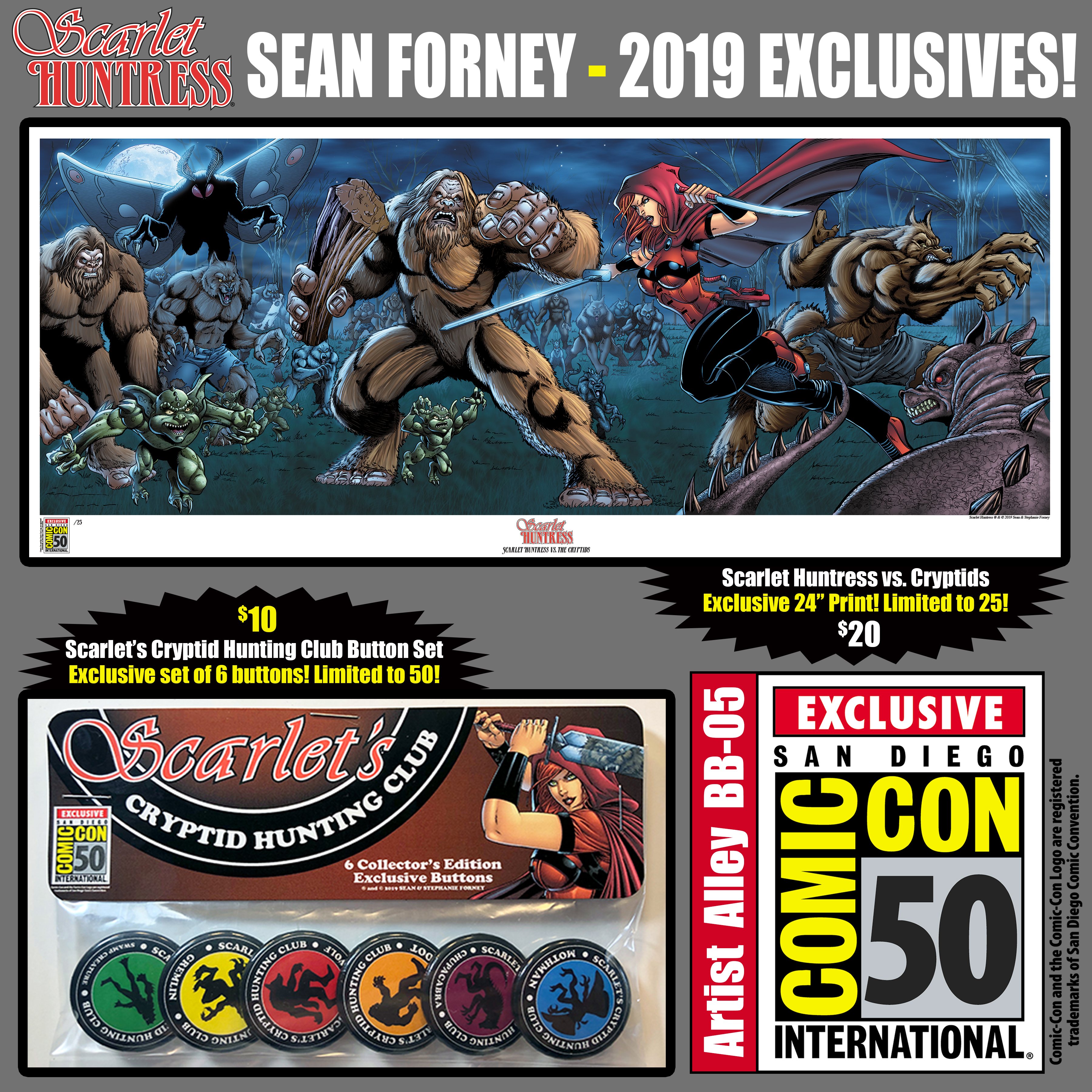 Fans of Alan Davis will be able to find him at the Heroes Initiative booth all five days of Comic-Con. Heroes Initiative will be selling the exclusive cover that Davis did for the latest Overstreet Price Guide. He will also be signing and sketching. You'll also be able to see Davis' art on Stone Brewing's HopCon 7.0 prints and beer bottles.
We've got a very special plushie reveal coming this Saturday! I'm so excited! Here's a teaser! #mumstheword 🤭#sdcc #comiccon #popcultplushies #sandiegocomiccon #crochetdrop #artdrop pic.twitter.com/JCESOhYORu

— PopCultPlushies (@PlushiesPop) June 18, 2019
Diana Leto will have a new book of pin-up style illustrations called Sexy But Not Submissive for sale at San Diego Comic Con.
https://www.instagram.com/p/By25XZJBwro/?igshid=rwyq0cu1kdie
It just isn't a real Under the Tests post without something from our prolific pal, Patrick Ballesteros. Here are two more of his 100 mini originals that he'll have at his table.
These minis are based on Akira & Spirited Away, 2 movies that left a big creative impact on me.
I still refer to these movies whenever I need a dose of inspiration. I might do a few more minis based on these 2 worlds if I do what other characters would you like to see? #SDCC pic.twitter.com/ppsGZv8aMg

— Patrick Ballesteros SDCC DD-08 (@PatrickBallest) June 18, 2019
Comic-Con International has released their schedule for their Independent Film Festival, featuring this year's magic number, FIFTY films. you can find the schedule on their website. The CCI-IFF takes place in the Grand Ballroom 6 of the Marriott Marquis and Marina Hotel, next door to the Hall A side of the San Diego Convention Center.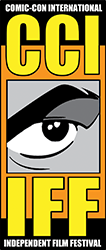 https://twitter.com/TerryMooreArt/status/1141065513747058690
I'll be at San Diego Comic-Con this year. 😊

— Nnedi Okorafor, PhD (@Nnedi) May 31, 2019
Looks like artist Rosemary Reeve is getting all her ducks…err…bunnies in order for SDCC. Wish I had some of that motivation!
Submitted an order for a fresh run of art prints! Replenishing some supply, and having the newer paintings printed for the first time. Getting everything ready for #SDCC next month!

— Rosemary Reeve (@rosemaryreeve) June 18, 2019
https://www.instagram.com/p/By5NSvEnqlx/?igshid=1eq02axwjz78n
https://www.instagram.com/p/BxugoELhjcG/
And while you're at the KRS booth, you can pick up these exclusive comics and have them signed.
Who's ready for #SDCC #SDCC2019?!? We've got 3 awesome exclusives avail at booth 4415 from @mike_mayhew @philipsytan and @DavidNakayama! $30 each. Get them signed by all 3!!! pic.twitter.com/7DVp2aZZmT

— KRSCOMICS (@krscomics) June 19, 2019
What are you excited about? Anything we missed? Let us know in the comments, drop us a line, or tweet us at @SD_Comic_Con.