Every story must have a beginning, a middle, and an end — and today's Under the Tents story ends with this third edition, which includes updates on a nifty SDCC exclusive backpack, artist commissions, LEGO Batman art, giveaways, and more.
Here's a look at the news you might have missed:
Artist Erik Arreaga showed off his San Diego Comic-Con exclusive — a Mr. Amazing Zombie Hero backpack. It's limited to just 50 pieces and retails for $60, and if you pre-order for on-site pick-up by July 5, you'll also receive a free 11×17 sketchbook.
https://www.instagram.com/p/BzMVrGaBHeM/?igshid=1m1g6bmixq61v
In addition to regular commissions, artist Henry Liao will also be doing limited quantity of sketch card commissions for San Diego Comic-Con. You can e-mail him to get on his list – which you definitely want to do.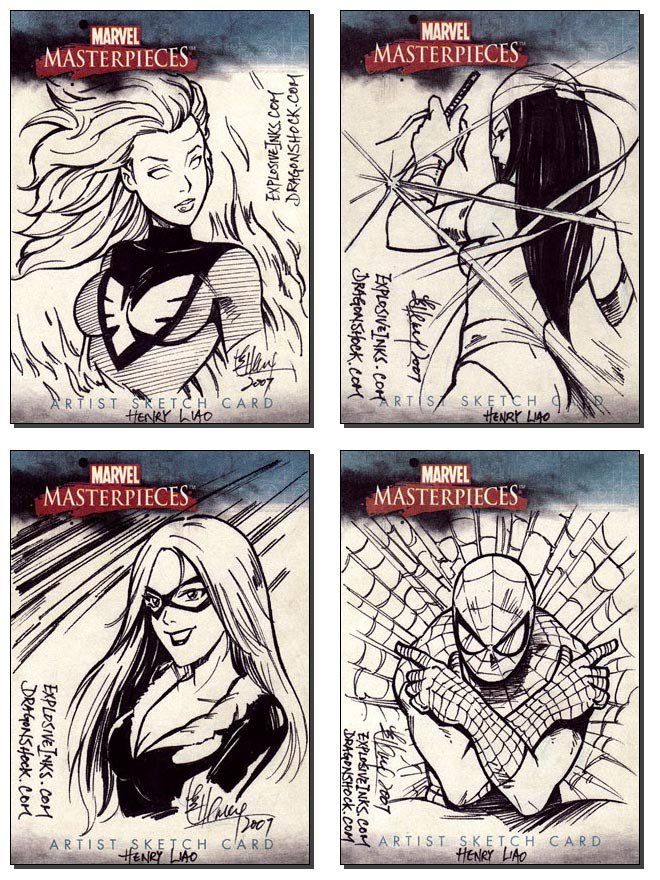 Godzilla will be stomping into San Diego Comic-Con for the first time to celebrate the 65th anniversary of the first film. You can catch parent company TOHO at Booth #3535, where they'll have a fun green screen photo booth, a live mural painting by famed Godzilla artist Shinji Nishikawa, the actual suit used in Godzilla 2000, props from films throughout the franchise's history, SDCC exclusives, giveaways, and more gargantuan fun.
Jin Yung Kim revealed a brand new Gundam sticker for RX78 which will be available, with all of his other adorable mecha stickers, exclusives, prints, and more, at Artists' Alley CC-08.
Good ol' #RX78! I loved seeing it in #ReadyPlayerOne! Had me SO hype! Available at #SDCC artist alley #CC08. #Gundam #SDCC2019 #superminibots #jyk_allday @SD_Comic_Con pic.twitter.com/ahIZrnp7KO

— JYK All Day (@JYK_AllDay) June 26, 2019
If you were hoping to find the New York Times Bestselling author Jonathan Maberry at SDCC next month – well, you won't like what he had to say.
No

— Jonathan Maberry (@JonathanMaberry) June 26, 2019
Source Point Press will be home to an exclusive variant for The Rejected: Dead Girl. It's limited to just 100 copies, so make sure you head to Booth #2306 to get your hands on it. It will also be available at the Comic-Con International Art Show.
Going to #SanDiegoComicConInternational? Or don't have a badge to the con but will be in the area? Don't miss this exclusive variant The Rejected: Dead Girl, available starting PREVIEW NIGHT at the booth AND at the Comic-Con Art Show! #SDCC #SDCCexclusives pic.twitter.com/8mhn0J06Ye

— Source Point Press (@SourcePtPress) June 26, 2019
The amazingly talented 14-year-old artist Ethan Castillo has another blank cover heading to San Diego Comic-Con, this time for Spider-Man Symbiote. You can pick it up and meet the young artist at Artists' Alley AA-1.
Another blank cover drawing for @Comic_Con. This one of Spidey in the Symbiote suit. I'll be in Artists' Alley AA-1. Stop by and say hi if you're at the con! #SpiderMan #Symbiote #PigmaMicron #Micron #SDCC #ComicCon pic.twitter.com/THSPXtsSzj

— Ethan Castillo (@EthanCastillo05) June 26, 2019
DC is gearing up to launch a new horror comics imprint, Hill House Comics – and you can catch more information about the imprint on a panel at Friday, July 19 at 4:15PM in Room 6DE, according to The Hollywood Reporter.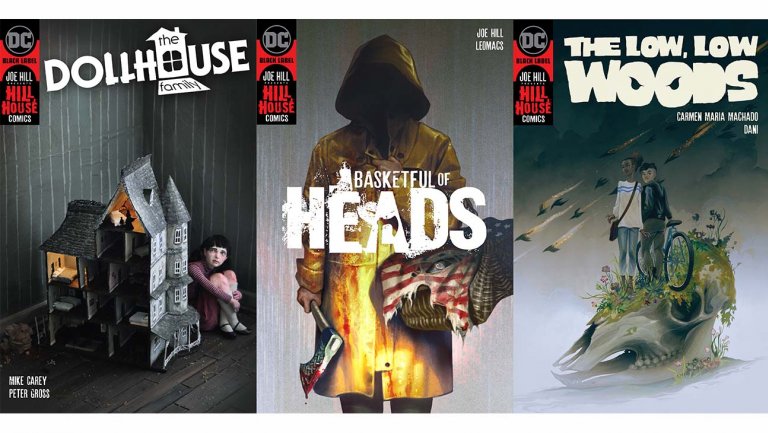 Be sure to check out PSA at Booth #5617 all week long for cool giveaways (Iike a 16×20 photo signed by the original cast members of Star Wars), free trading cards, and on-site autograph authentification. You can find more information, and even enter to win the 16×20 now, on their dedicated Comic-Con page.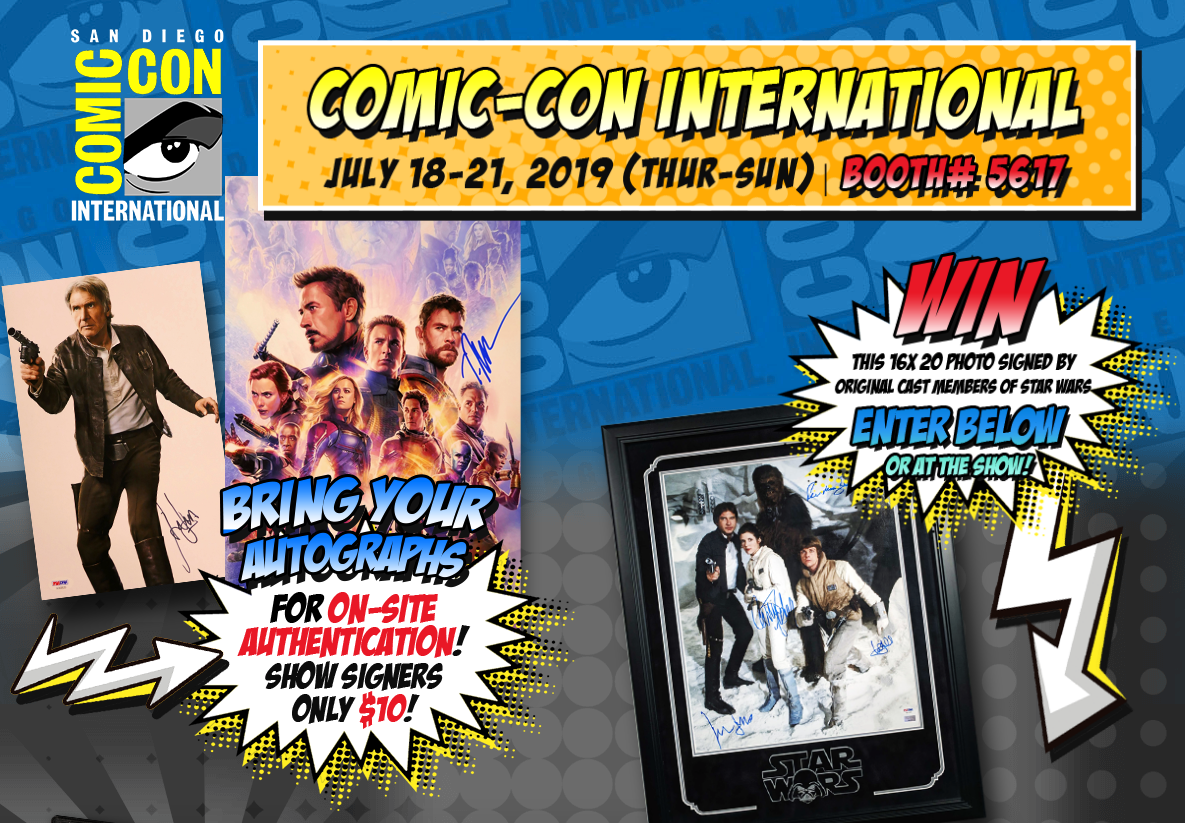 We're off to Never Neverland – or at least Small Press N-12, to pick up this adorable Tinkerbell drawing from artist Val Hochberg. You can find Tink and so many other originals at Hochberg's booth.
Finally colored in that Tinkerbell drawing that I posted awhile back! I think she turned out pretty cute! You can really see the sparkles here! ✨
Selling this drawing at #SDCC in just a few short weeks… By the way, I'll be at Small Press Table N-12! pic.twitter.com/KGgHgRuOw8

— Valvalchu 💖 (@kickgirl) June 26, 2019
Hopefully you were able to get on artist Michael Walsh's pre-commissions list – because it's now closed. If you couldn't, don't forget that you can find dozens of other amazing artists on our Commissions List.
I'm full up on pre-commissions for SDCC but if I manage to get ahead I might open a few more slots right before the show… stay tuned! https://t.co/6OiIwfzji4

— Michael Walsh • TCAF 2044 (@Mister_Walsh) June 26, 2019
Young toymaker Joshua Grossberg showed off his MiniWoks custom toys again, which are inching closer to their final destination of San Diego Comic-Con – but first, they're enjoying scenic Naboo. You can follow along on Instagram during the convention for drop locations to pick up your own MiniWoks.
https://www.instagram.com/p/BzL-GdBnKFr/
Breaking Games will be at both Booth #1234 and B-2, where you can catch the latest indie games and tabletops, including Can't Catch Harry, Joking Hazard, and Sparkle*Kitty Nights.
Eisener-winning writer Chuck Spear is hoping that attendees will get to see his upcoming Sharp Notes first at San Diego Comic-Con. We'll have to stay tuned to find out.
Josh came through again with the cover for SHARP NOTES, my apocryphal history follow-up to last year's FOXGLOVE, this time about the Chevalier de Saint-Georges, a Black 18th century virtuoso composer, violinist, and fencer.

If all goes well it'll debut at SDCC in a few weeks. pic.twitter.com/lodv5U1mwo

— Medgar Allan Poe (@chuckspear) June 26, 2019
Critical Entertainment is debuting two new graphic novels to San Diego Comic-Con: Zombie Zero Complete Series and Planetary Expansion Volume One. You can pic up both at Small Press M-11.
Josh L. Warner of Hanging Chad Entertainment will have all sorts of sketch cards available at Small Press L-09.
Here's a smattering of #sketchcards that I'll have available incredibly reasonably at #SDCC at Small Press L-09… plenty more to choose from… any suggestions? #originalart #comiccon #SDCC19 pic.twitter.com/gLUcc5iZZA

— J. Lynn Warner (@josh_L_warner) June 26, 2019
Na-na-na-na-na SDCC EXCLUSIVE BATMAN! Dan Veesenmeyer has created a new LEGO Batman print for the convention, which is an homage to artist David Mazzucchelli.
Another new art print I created for San Diego Comic-Con 2019.

Lego Batman!

This piece is in homage to Artist David Mazzucchelli and his magnificent work on the spectacular BATMAN YEAR ONE graphic novel. ✌️#dccomics #sdcc #batman pic.twitter.com/IivdFvS11t

— Dan Veesenmeyer (@dveese) June 26, 2019
Unfortunately, fan favorite Adam Savage won't be heading to San Diego next month, as he's busy working on a new project with the National Air and Space Museum. We're happy for him — but also pretty bummed we won't be able to stare extra hard at every cosplayer to see if it's really Savage underneath.
I am SO thrilled to announce #ProjectEgress, which @testedcom and I are doing in collaboration with @airandspace to celebrate the 50th anniversary of #Apollo11. Come join us in DC next month! (Note this means no #SDCC for me this year.) More: https://t.co/0SNshWYaY4 #Apollo50

— Adam Savage (@donttrythis) June 26, 2019
If you were lucky enough to score tickets to the D23 Mixer before they sold out, then here's a look at the Marvel Comics Patch you'll be getting, via Vinylmation World.
https://www.instagram.com/p/BzMI8YPj3_t/
While artist Mike Mitchell won't be at San Diego Comic-Con next month, he will still have some exclusives available at Booth #1334, including this Hooded Oriole from his Fat Bird series. Which sounds like the best series of all time, really.
https://www.instagram.com/p/BzL5ng0JVMs/?igshid=1i5tuwr234lmu
Anything we missed? Let us know in the comments, drop us a line, or tweet us at @SD_Comic_Con.