Welcome to our Monday edition of Under the Tents. It's a new week, which means we're one week closer to SDCC and all its awesomeness. We have some great SDCC announcements from "Mr. Nancy" himself, Orlando Jones, a new SDCC comic debut from Krystal Starr, some NECA news, and so much more.
Here's a look at what you might have missed:
Limited Edition Comix will have several variants of Dan Quintana's Blade Runner 2019 #1 at Booth #5623 this year. Quintana himself will also be on-hand signing copies during SDCC.
https://www.instagram.com/p/By-soUGB59c/
You can never have too many bags at SDCC. Stop by Lion Forge's Booth #5543 to see how you can get your hands on some epic tote bags.
If you're going to SDCC we'll also have them there!

— Lion Forge (@lionforge) June 22, 2019
What the Flerken?! The folks at What's Your Passion Jewelry will be debuting their beautiful Goose pendant at SDCC this year. This pendant is made of sterling silver with 14kt gold overlay and is their first pendant to feature diamonds. You'll also find the phrase "Who's a good kitty?" engraved on the back. Look for the adorable, but deadly, pet at Booth #1023 (there's a misprint in the Guide).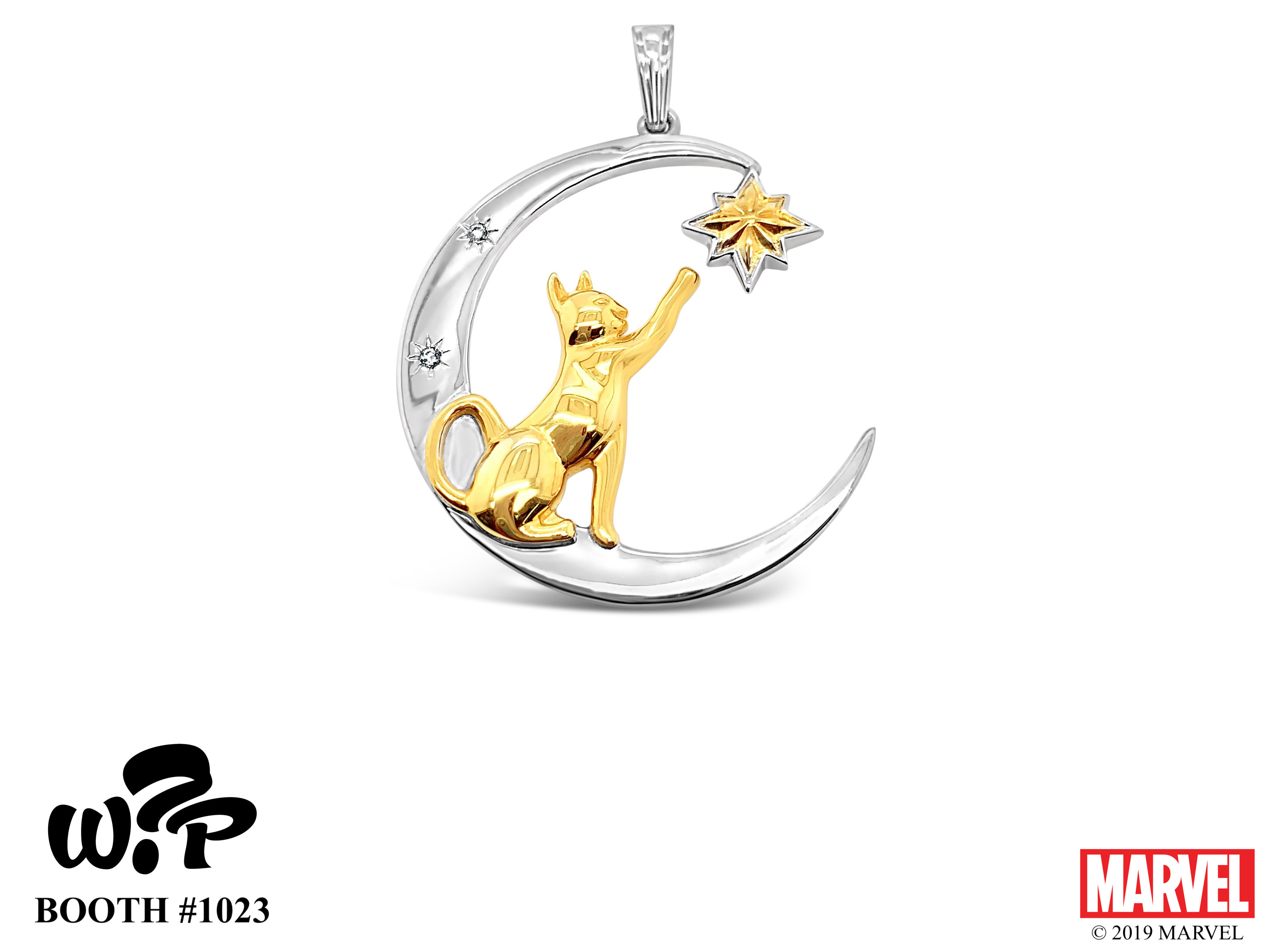 Mimi Chan, host of Culture Chat Podcast, was excited to announce to her Instagram followers that she's hosting a panel at SDCC this year. She's very excited to see her fellow cosplayers, especially fellow Disney fans.
https://www.instagram.com/p/BzBadBQlbzb/?utm_source=ig_web_copy_link
https://www.instagram.com/p/BzEpNYcFR4P/?utm_source=ig_web_copy_link
Did you get enough crochet in our last Under the Tents? Of course you didn't; that's why we have more for you. Crochet artist shozumi displayed the critters he'll be dropping at SDCC on his Twitter feed.
Here are the critters I have so far for the #minicritterdrop I will be doing for SDCC 2019. I have a few more in the works and a few more things planned. Will post as they get done. pic.twitter.com/DrT3oGLIxG

— #minicritterdrop (@shozumi) June 23, 2019
We highly recommend keeping an eye on NECA's Twitter feed. According to them, they'll be revealing more Toony Terror figures, including some SDCC-exclusive items you'll find at Booth #3145.
2 more TT and loads more reveals for SDCC https://t.co/jveae6sjM6

— NECA (@NECA_TOYS) June 23, 2019
Head to Splash Page Art's Booth #4400 during SDCC if you want to find comic artist Brian Thies sketching and signing at their booth.
Yes Splash Page will be at Sdcc in our usual booth space 4400. @brian_thies_art will be with us sketching and signing.

— Mark Hay (@splashpageart) June 23, 2019
Cosplayer Krystle Starr shared via Instagram that she and her friends are releasing their first comic book during SDCC. You can find Starr signing at Prism Comics' Booth #2144 from 12:00PM-1:00PM PT each day during the con.
https://www.instagram.com/p/BzEJHesHUUM/
You may know him as "Mr. Nancy" in American Gods, but it looks like Orlando Jones will be channeling Dr. James Lee from Drumline when he comes through SDCC this year. A closed Harbor Drive would be a perfect place for a drumline performance. We're just sayin'…
https://twitter.com/TheOrlandoJones/status/1142939470473379840?s=20
DRUMS! DRUMS! James Silvani treated his Instagram followers to some samples of new art he'll have at Booth #5555, including Basil of Baker Street, Animal, and Groot.
https://www.instagram.com/p/BzD77scg5UV/
Artist Steve Gordon also took to Instagram to display his Superman/Wonder Woman print, colored by Timothy C. Brown, he'll have with him at SDCC.
https://www.instagram.com/p/BzDihqxAwr_/
It looks like artist Val Hochberg has some coloring to do to get Small Press Table #N-12 stocked for SDCC. But first, coffee.
https://www.instagram.com/p/BzDygWJBSNh/
Food trucks are usually a WonderCon thing, but it looks like SDCC will have its share as well… sort of. Artist Jin Yung Kim created an homage to the Canadian classic Kim's Convenience and gave them their own Pop Wagon. Find this as well as the rest of his work at Table #CC-08 in Artists' Alley.
Who watches @KimsConvenience?!? Such a fun show~! I had to do a #PopWagon for it!! Now @Angryappa and the fam can go mobile. Expect to see this at #SDCC CC-08! @andrewphung @SD_Comic_Con #Netflix #FoodTrucks #Korean #Canadian #SDCC2019 #okseeyou pic.twitter.com/CjFGO6abaW

— JYK All Day (@JYK_AllDay) June 23, 2019
Anything we missed? Anything you're really excited about seeing? Let us know in the comments, drop us a line, or tweet us at @SD_Comic_Con.