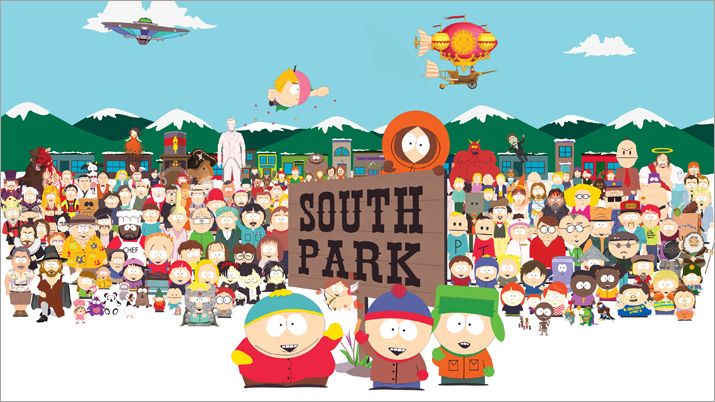 Comedy Central is celebrating the 20th anniversary of South Park: Bigger Longer Uncut at San Diego Comic-Con with — wheee! — mini-golf. This year's booth will also feature an immersive experience for Crank Yankers.
The network is taking over the San Diego Wine & Culinary Center (200 Harbor Dr. #120) with a South Park activation on Thursday, July 18 – Sunday, July 21. This free, no-badges-required activity will let fans play mini-golf on a 9-hole course themed to the show, and purchase limited edition South Park shirts, with a new shirt available each day.
This year, the Comedy Central Booth #3729 is being transformed into Yankerville, where fans will get an exclusive first listen to crank calls from the new season. They'll also be able to take photos with some of the Crank Yankers puppets.