One of the hottest San Diego Comic-Con party invites every year at San Diego Comic-Con is for the annual FANDOM party. A precious few invites are set aside for "regular" folks and those are given away usually via social media.
And no wonder it seems to be the party that everyone wants to attend: The bar is open, the food is passed freely, and the entertainment is always top notch.
This year, the location was once again Float, the pool terrace at the Hard Rock Hotel, surrounded on two sides by rooms facing over the event and including cozy fire pits and excellent views of the Gaslamp below.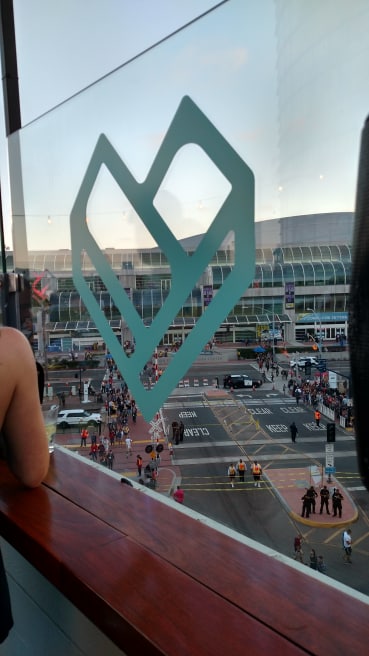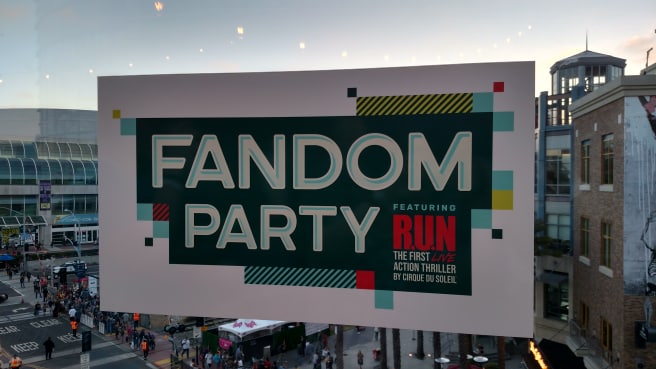 I was unable to secure a confirmed ticket but had a standby ticket. Determined to gain entry, I lined up outside the Hard Rock Hotel as early as allowed and 35 minutes after the party started, was inside and ready to enjoy myself. I can't speak for the drinks, but the food was good and varied, including small banh mi sandwiches, tiny lamb chops, cupcakes, and macaroons.
This year, FANDOM doubled up on the entertainment, starting with the first look at R.U.N., a high-octane, live-action thriller from Cirque du Soleil. Incorporating motor bike stunts, live music, pyrotechnics, and even a battle with a five-story stunt drop, R.U.N. was loud, vibrant and intense. R.U.N. also features narration by film director Robert Rodriguez with music composed by Tyler Bates.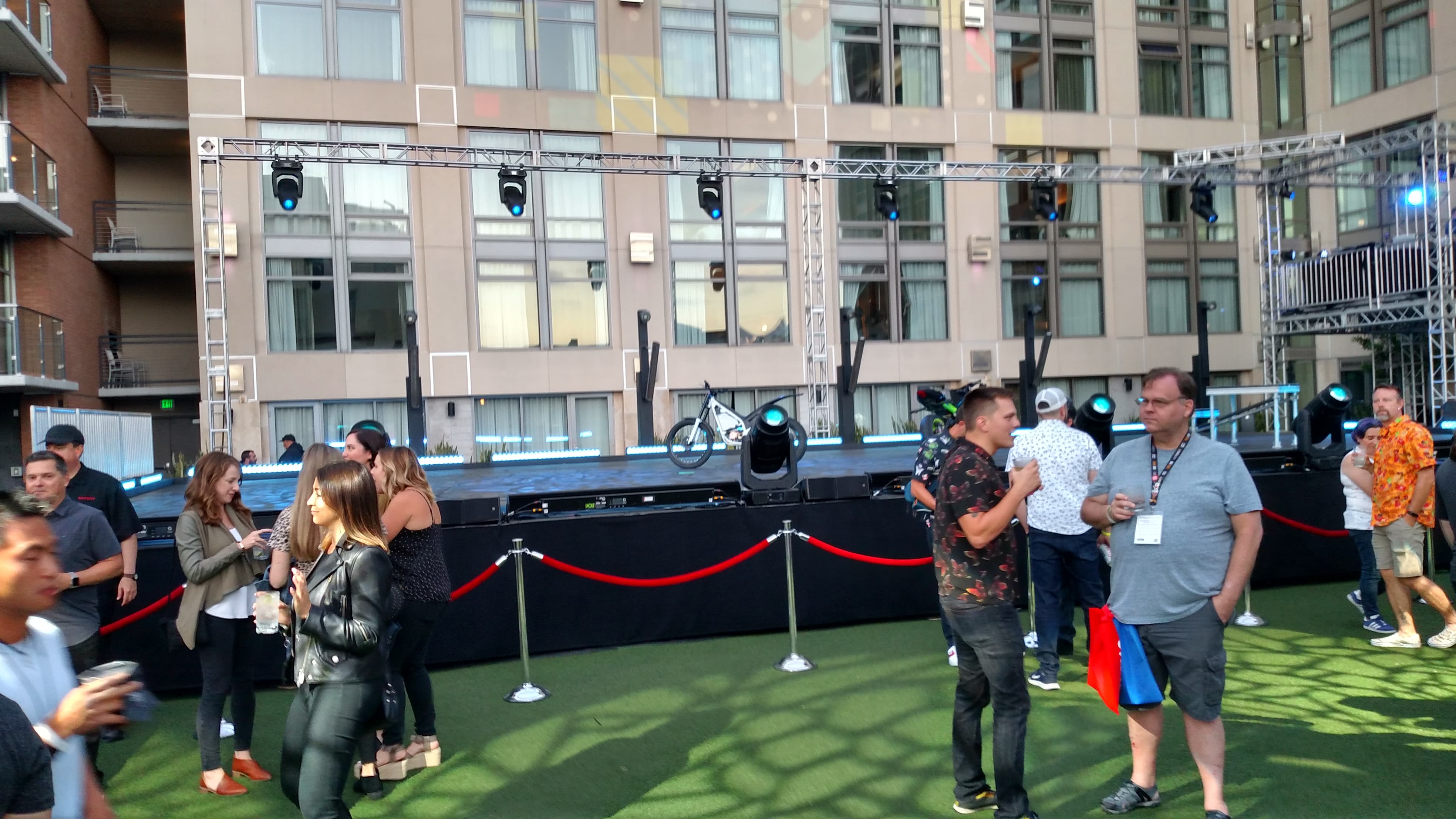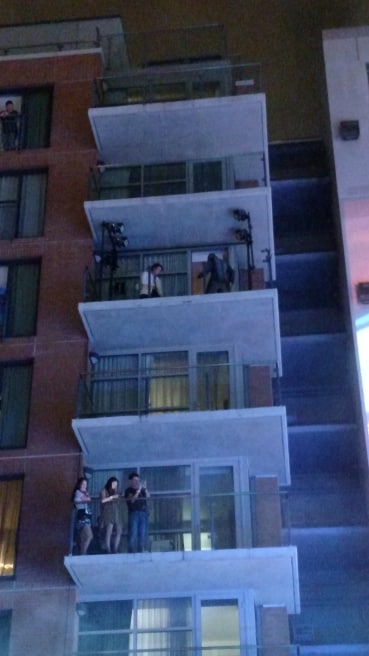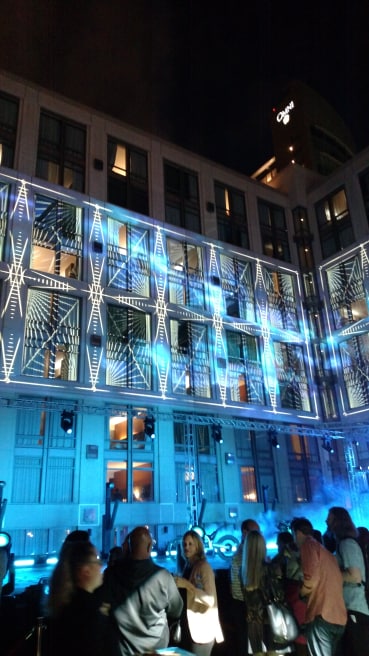 The second round of entertainment was mash-up maestro, DJ Gregg Gillis, also known as Girl Talk. Gillis' DJ sets are absolute chaos from beginning to end. It was an hour of expertly curated mixes peppered with toilet paper guns, confetti cannons, bouncing beach balls, a balloon release, frenetic projections on the walls of the hotel, and a stage filled with fans who could not, or would not, stop dancing. Flanked by inflatable hands and shoes, Gillis held court in the center of it all, growing sweatier by the second and eventually ending up shirtless, crouched over his laptops and screaming "Sannnn Diiiieeegoooooo" at the top of his lungs.
I'm not sure how FANDOM will be able to top this year's event, but I look forward to seeing them try.