When  it comes to San Diego Comic-Con exclusives, it doesn't get bigger than Hasbro. With license to manufacture toys that are consistently at the top of the pop culture want list, this booth is always one of the craziest and has broken the spirits of more SDCC attendees than the Hall H line ever has. That said, if you want the best in Marvel, Star Wars, Transformers, My Little Pony, or the rest of these lines, you must commit to the Hasbro exclusive war.
There's good news ahead, though. Over the last few years, obtaining Hasbro's exclusives has gotten much easier. Last year, while they were part of the Comic-Con International Online Exclusives Portal lottery, they also allowed walk-ups later in the day. We expect something similar for 2019 – but we'll keep you updated. [UPDATE June 21] Hasbro announced today that Hasbro Pulse Premium members will have first access to request line reservations to their booth at San Diego Comic-Con — starting now. Eligible members can request either Wednesday, Thursday, or Friday spots — and note that Saturday and Sunday will be reservation-free "so all attendees have a chance at snagging a spot". If you're an eligible member, you should have received an e-mail.
As always, extra inventory will also be released on Hasbro's website in very limited quantities after the convention.
Take a look at what will be bringing many tears of joy and frustration to this year's Comic-Con at Booth #3329:
[UPDATE July 15]
Finally (probably?), Hasbro is bringing a Transformers TCG Convention Pack of trading cards. This deck includes three large foil Transformers TCG character cards, including Sergeant Overdrive, Private Downshift, and Private Camshift. It will retail for $15.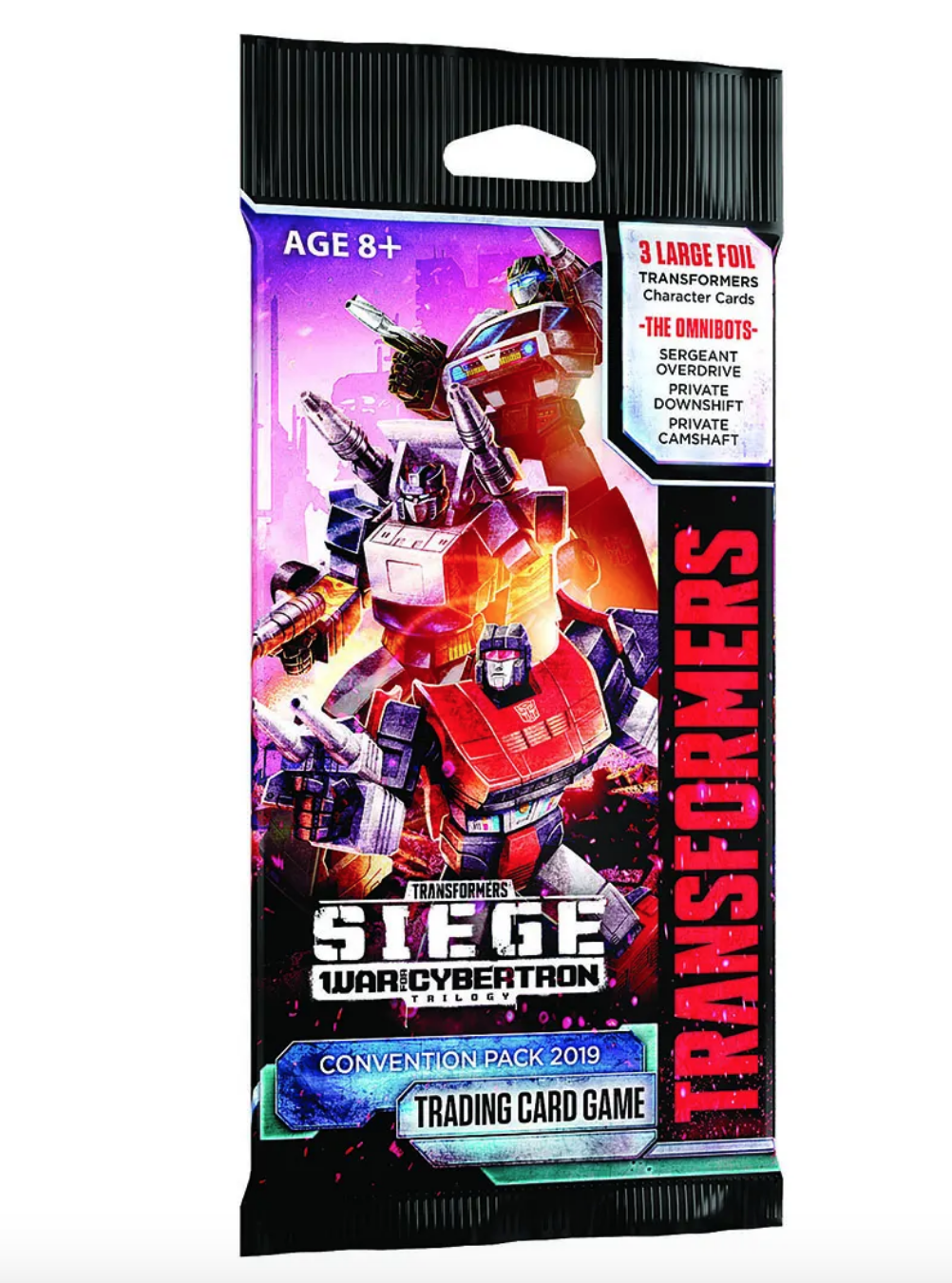 [UPDATE July 11]
Looks like there will be one more Star Wars Black Series exclusive for this year — with the The Black Series Sith Trooper. This figure features realistic detailing and premium articulation, and comes equipped with five character-inspired accessories and bright crimson deco. It will retail for $32.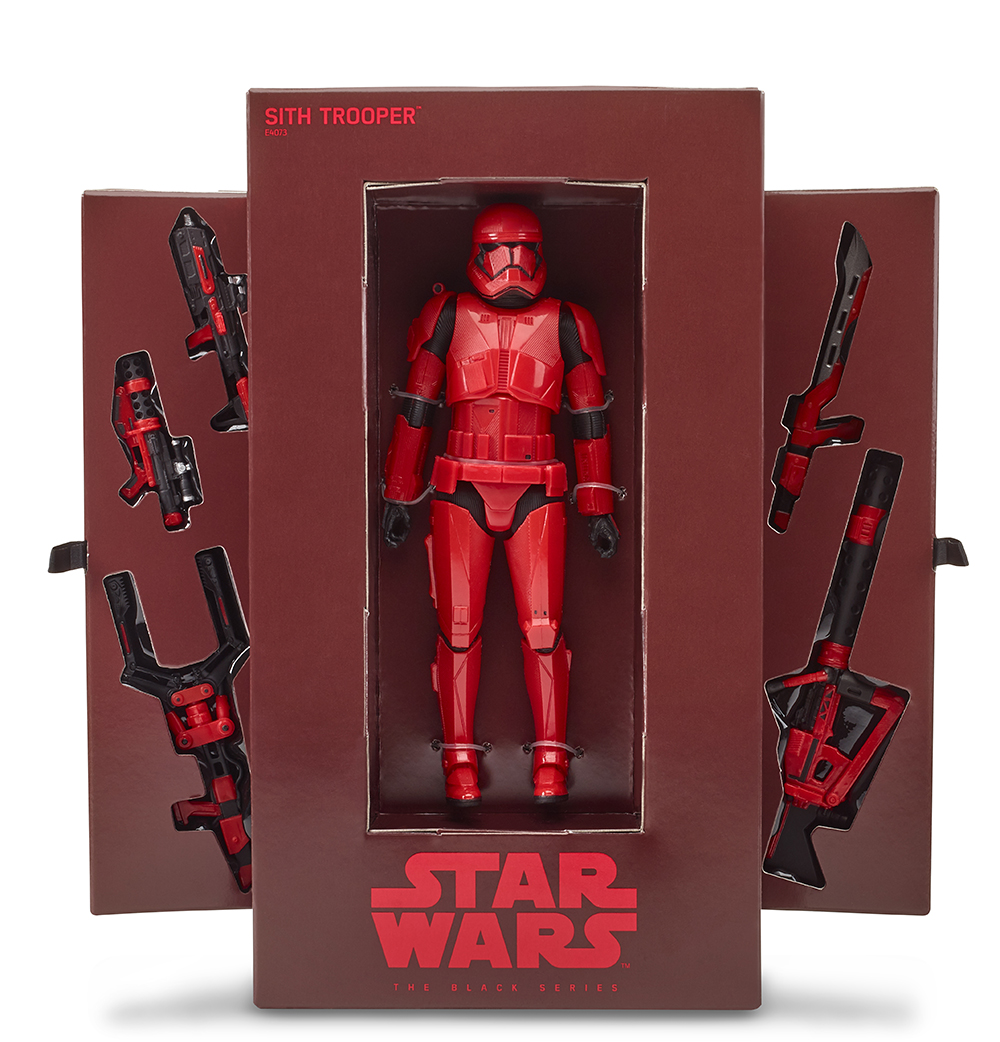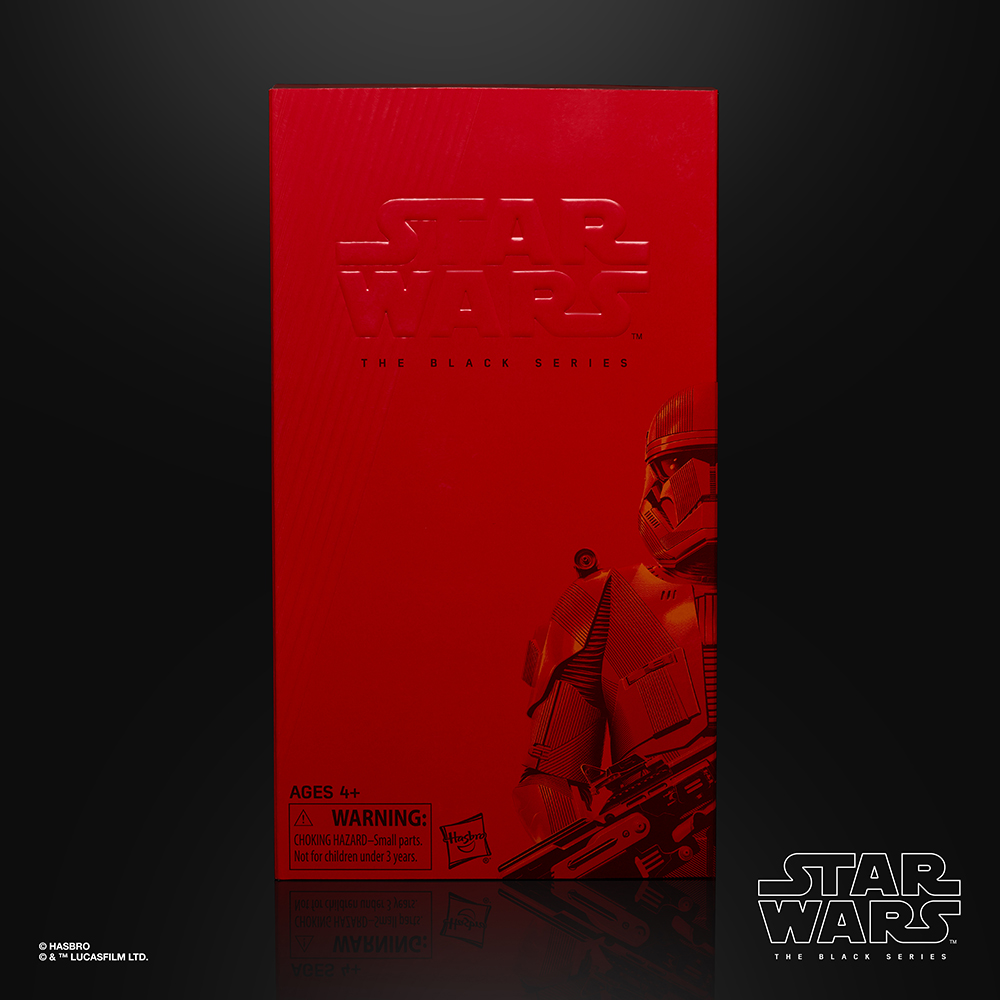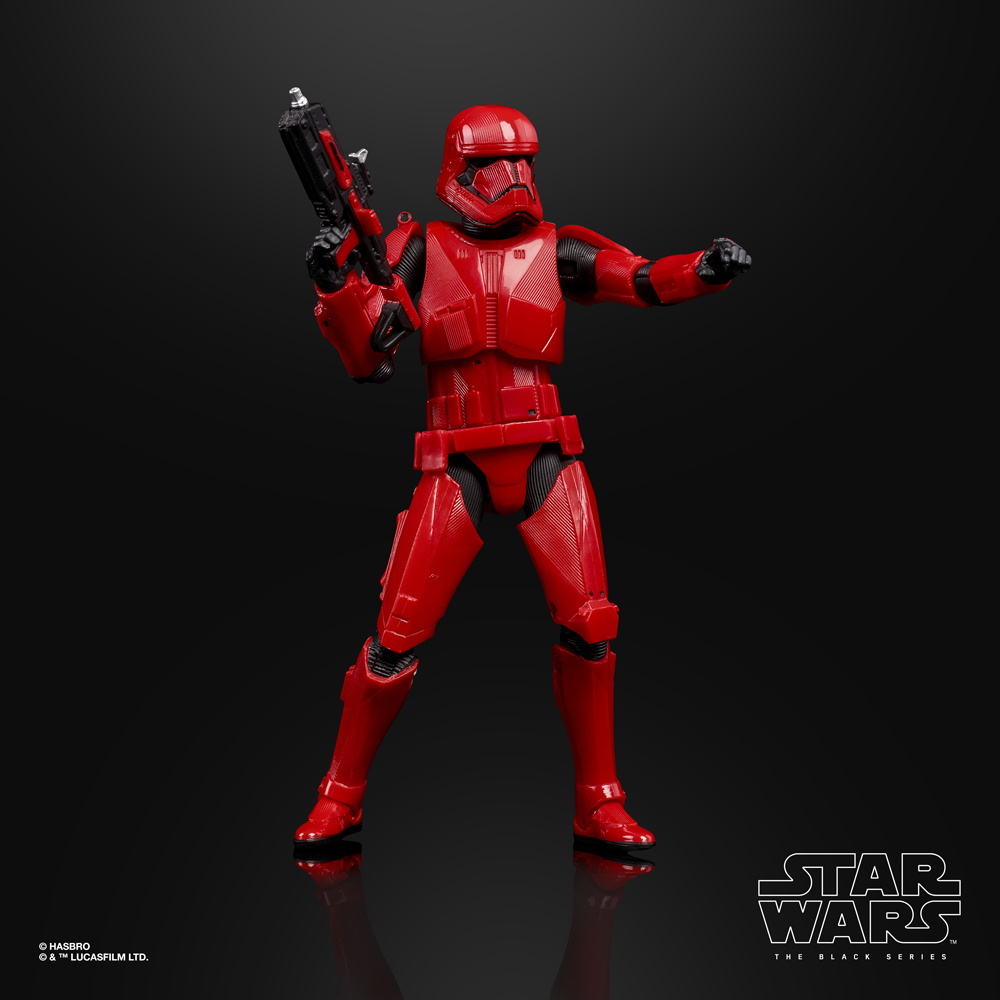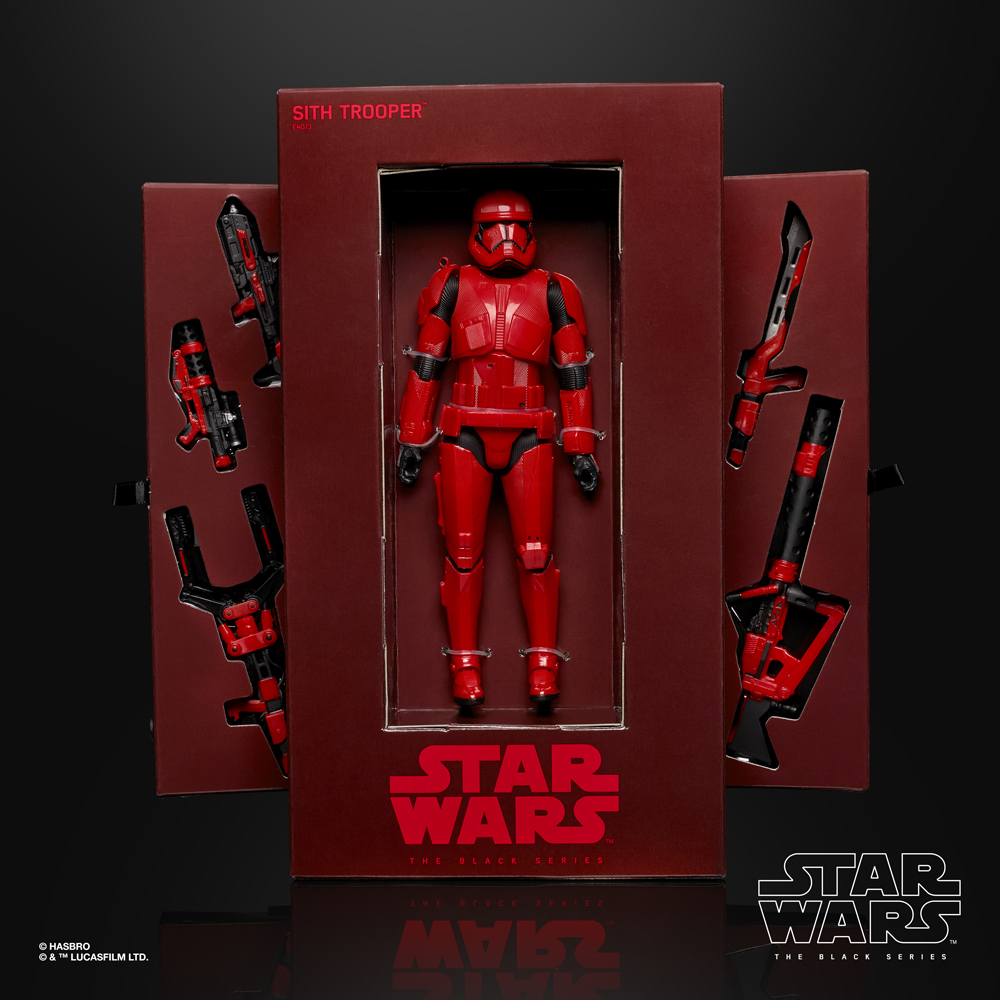 [UPDATE July 5 – New Photos]
Hasbro's next San Diego Comic-Con exclusive is the The Power Rangers Lightning Collection 6-Inch Mighty Morphin Red and Zeo Gold Ranger 2-Pack. This two-pack features 6″ versions of Jason (as both the original Red Ranger from 1993 and the Gold Ranger from 1996's Power Rangers Zeo). They feature swappable heads for both helmet and non-helmet looks, and come equipped with the Power Axe, Power Bow, Power Blades, Power Lance, and Power Sword (which can also join together to create a Power Blaster). The Red Ranger also comes with a shield. It will retail for $49.99, and will be available on the Hasbro Pulse website in limited quantities after the show.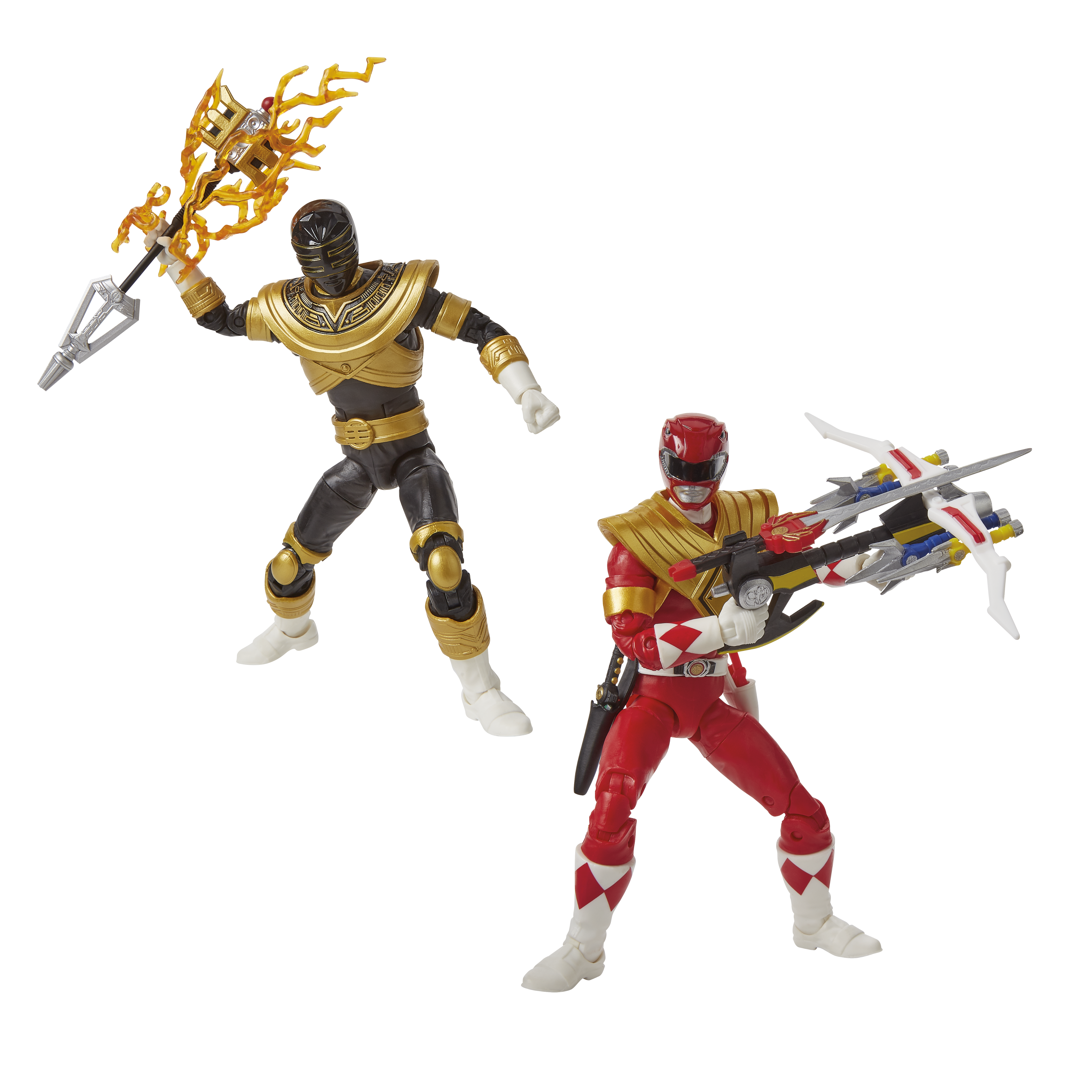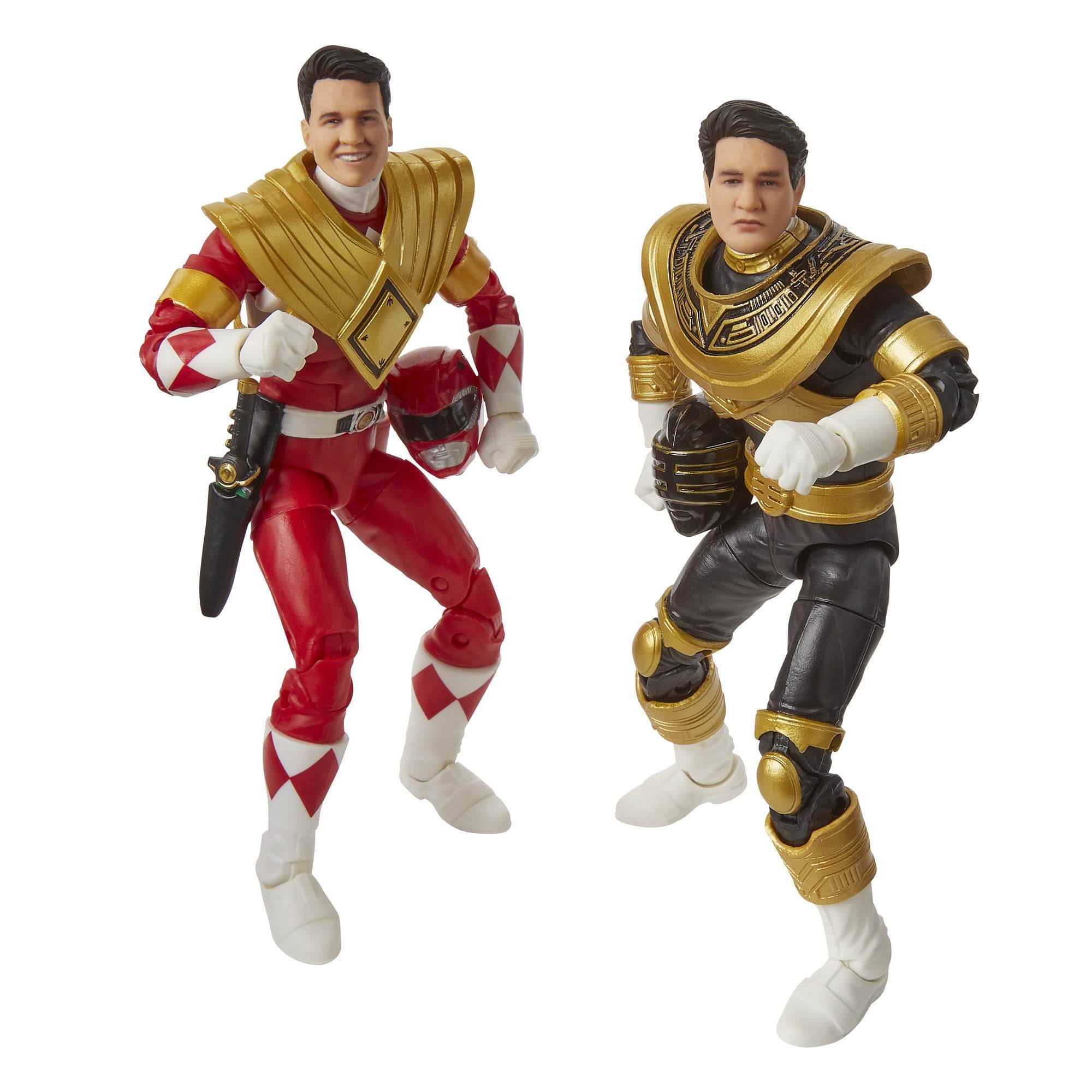 [UPDATE July 3]
To help celebrate the 35th Anniversary of Transformers, Hasbro is bringing a new Transformers TCG set that presents the fan-favorite match-up of Blaster VS Soundwave with throwback art and packaging. The Blaster VS Soundwave 35th Anniversary Edition will contain two large and six small foil character cards, and two 40-card decks of battle cards and will retail for $50. The character cards will be:
BLASTER // Communications
SOUNDWAVE // Communications
STEELJAW // Tracker
RAMHORN // Warrior
EJECT // Electronic Surveillance
RAVAGE // Saboteur
BUZZSAW // Spy
FRENZY // Warrior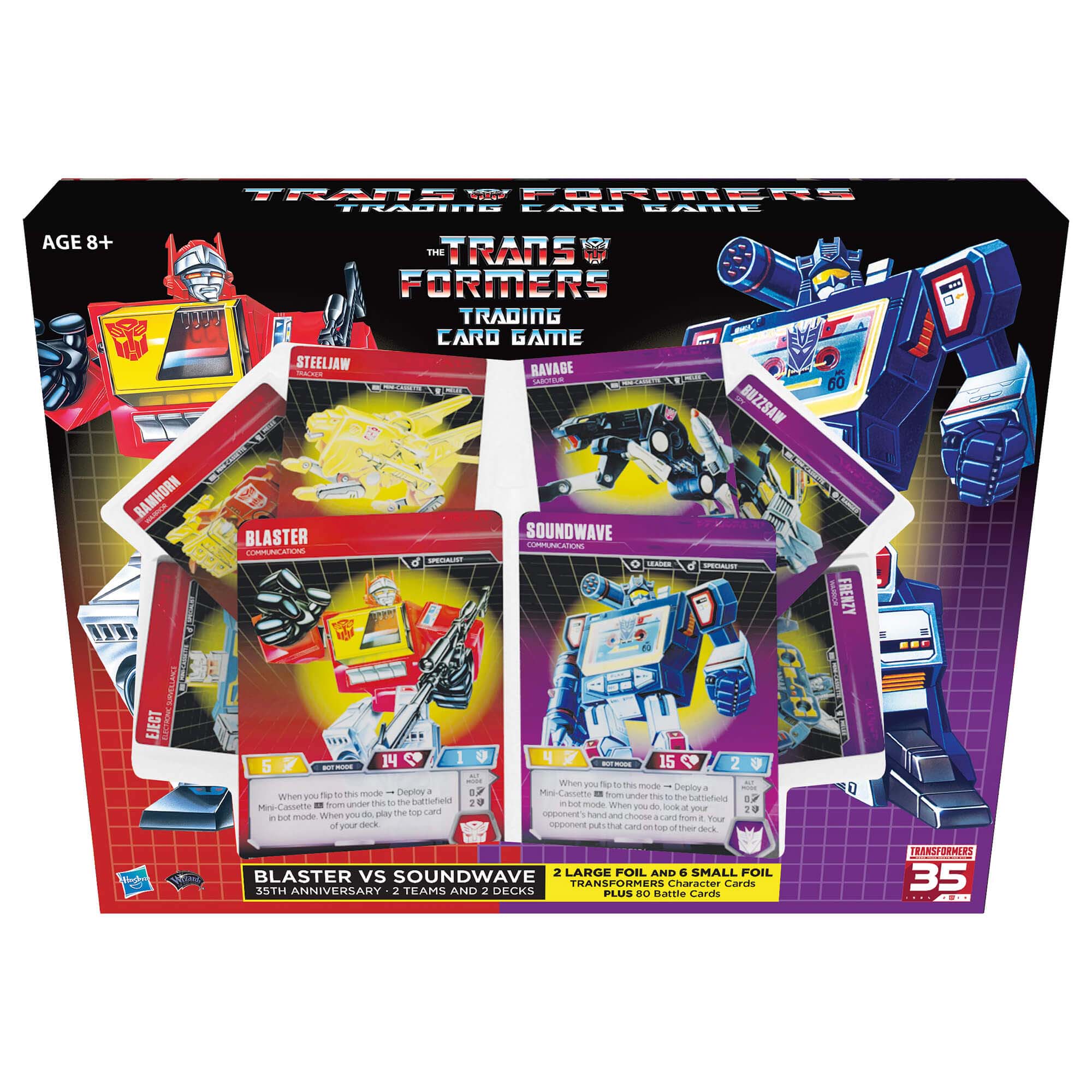 From IGN, here's a look at a few more of the character cards:
[UPDATE June 27]
Hasbro is taking it old school – 60 years of old school, even – with their latest San Diego Comic-Con exclusive. PopInsider showed off this year's DreamWorks Trolls Classic Good Luck Trolls Convention Exclusive Double Pack, which celebrates 60 years of the original Trolls dolls craze. The shiny new exclusive includes one Troll in the classic style, and another updated with a sparkly, shiny finish, rainbow-colored hair, and a mylar flair. They come packaged in a diamond-shaped packaging. It will retail for $29.99.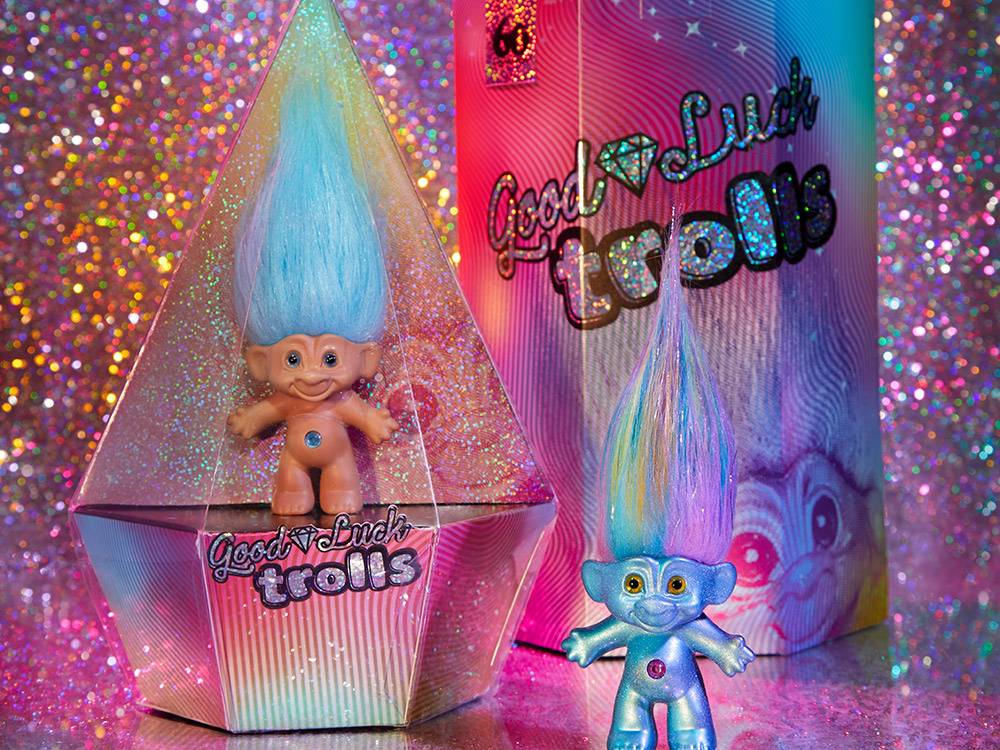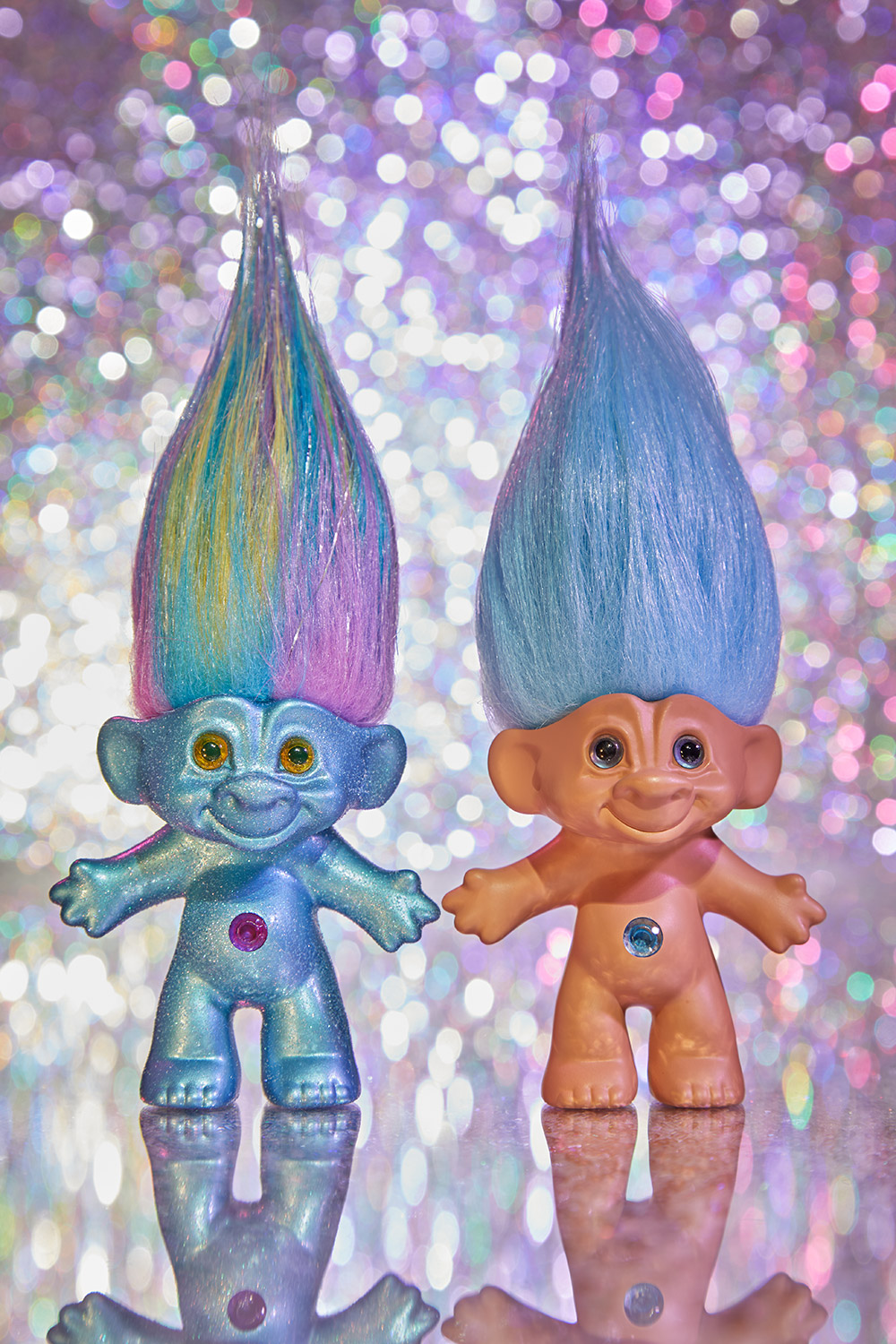 [UPDATE June 26 – #2]
io9 has the details on this year's epic San Diego Comic-Con exclusive Magic: The Gathering set. This year's exclusive is Magic: The Gathering Dragon's Endgame, a special four-pack celebrating the War of the Spark expansion. The new pack includes special cards for four of the God-Eternals: Rhonas, Bontu, Kefnet, and Oketra, as well as Nicol, in special edition packaging featuring a double-sided sleeve and a box which unfolds to display all five cards. Artist Adam Paquette created the artwork, and the set will retail for $99.

[UPDATE June 26]
Gamespot has the details on a brand new San Diego Comic-Con exclusive that Overwatch fans are going to need — the Overwatch Ultimates Series 6″ Reinhardt Figure with Bundeswehr Skin, based on the popular character from the franchise voiced by the incredible Darin De Paul. It will retail for $60.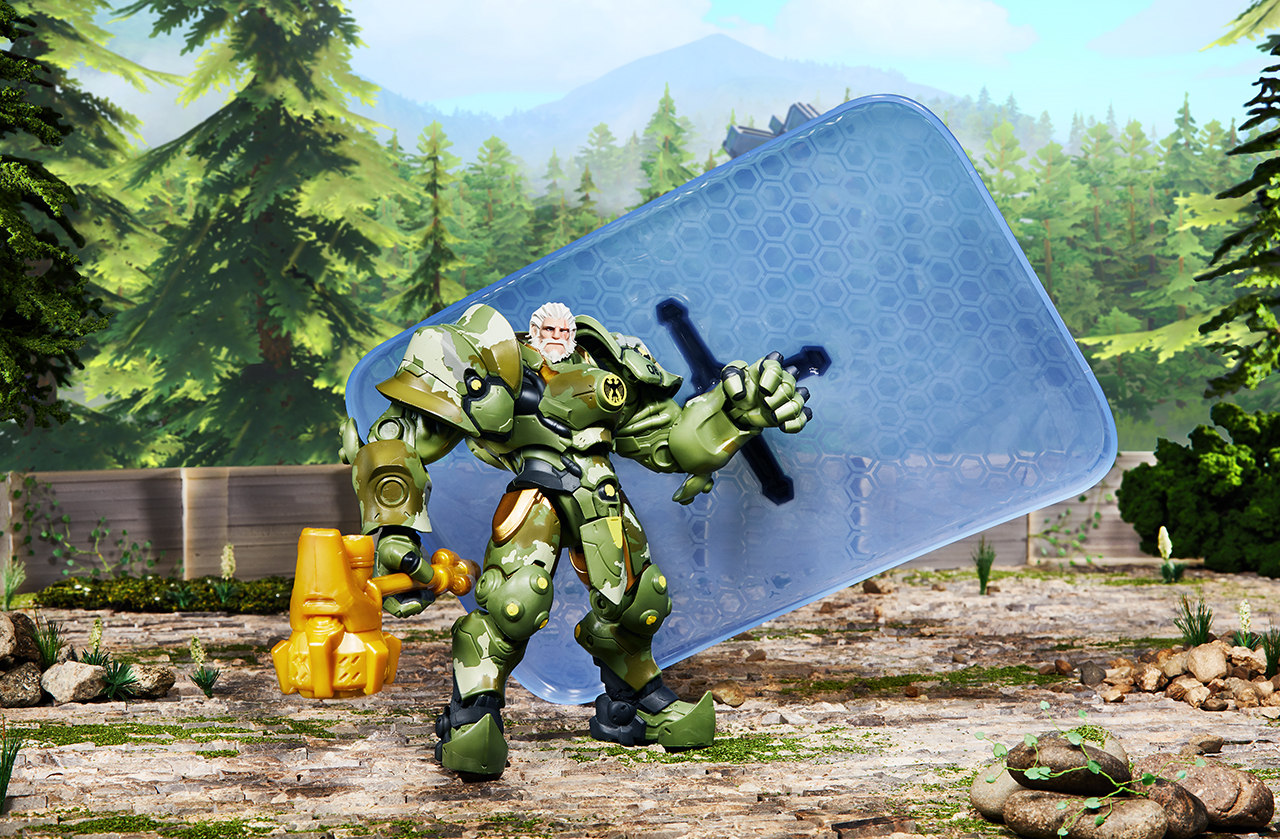 [UPDATE June 25]
While the area around the convention center will be a scooter-free zone, you can zoom-zoom-zoom all year long in style with Hasbro's Green Ranger Razor Scooter heading to San Diego Comic-Con. Painted to resemble the iconic Green Ranger, the T-bar features shining gold paint, while the Razor features white and green paint. The Dragon Coin symbol is on the lower part of the Scooter as well, and the Razor is an original classic style A-Kick scooter (Est. 2000). It will retail for $79.99.
From Comicbook.com, here's a look:
[UPDATE June 24 – #2]
You may be battling your way to the Hasbro booth for these Transformers: BotBots Con Crew 10 pack. This SDCC exclusive features three specialty teams, including the celebrity-obsessed Meet N' Greets, the Fantastic Fuelers who power through the con, and the Line League, the ultimate line experts. Three of the ten figures are also dressed in cosplay. The set includes Captain Cartridge (superhero handheld game), Vigitente (the tent), Con-Packtor (backpack), Cofeemus Prime (coffee cup dressed as Optimus Prime), Cab O'Nate (energy drink), Hal A. Peno (spicy chips), Sumthin' Fishy (fish taco), Scribzilla (marker), Botarazaai (camera), and Inky Inkerson (graphic novel). The set of ten will retail for $34.99.
From Collider, here's a look: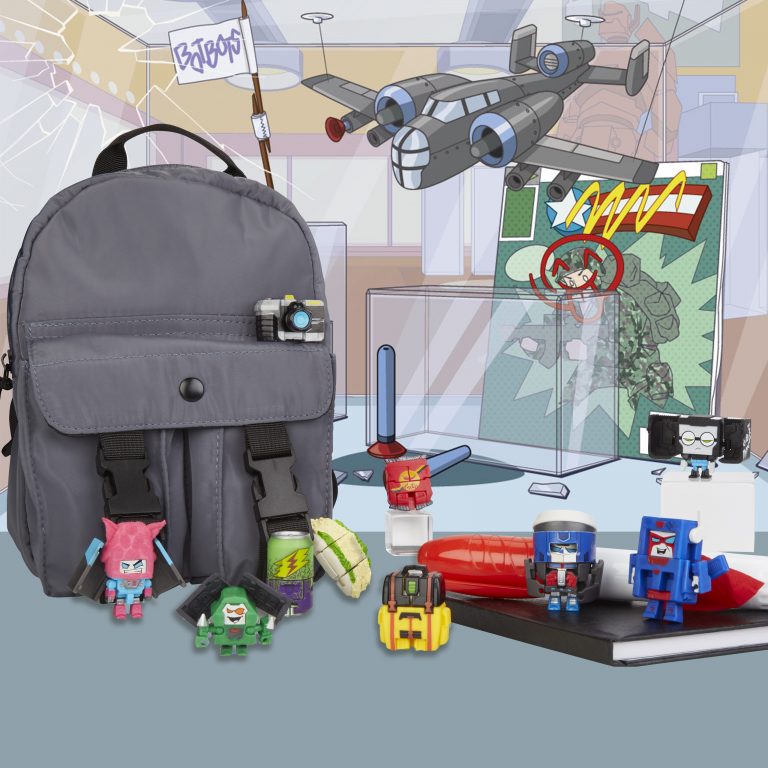 [UPDATE June 24]
Life finds a way — and life has found a way for a Jeff Goldblum-tastic San Diego Comic-Con exclusive. Hasbro is bringing a Marvel Legends The Elders of the Universe exclusive to San Diego Comic-Con, featuring 6″ versions of both The Collector and Grandmaster, as well as four accessories. The 2-pack will retail for $49.99, and be available at SDCC, and at EB Games Booth at Fan Expo Canada.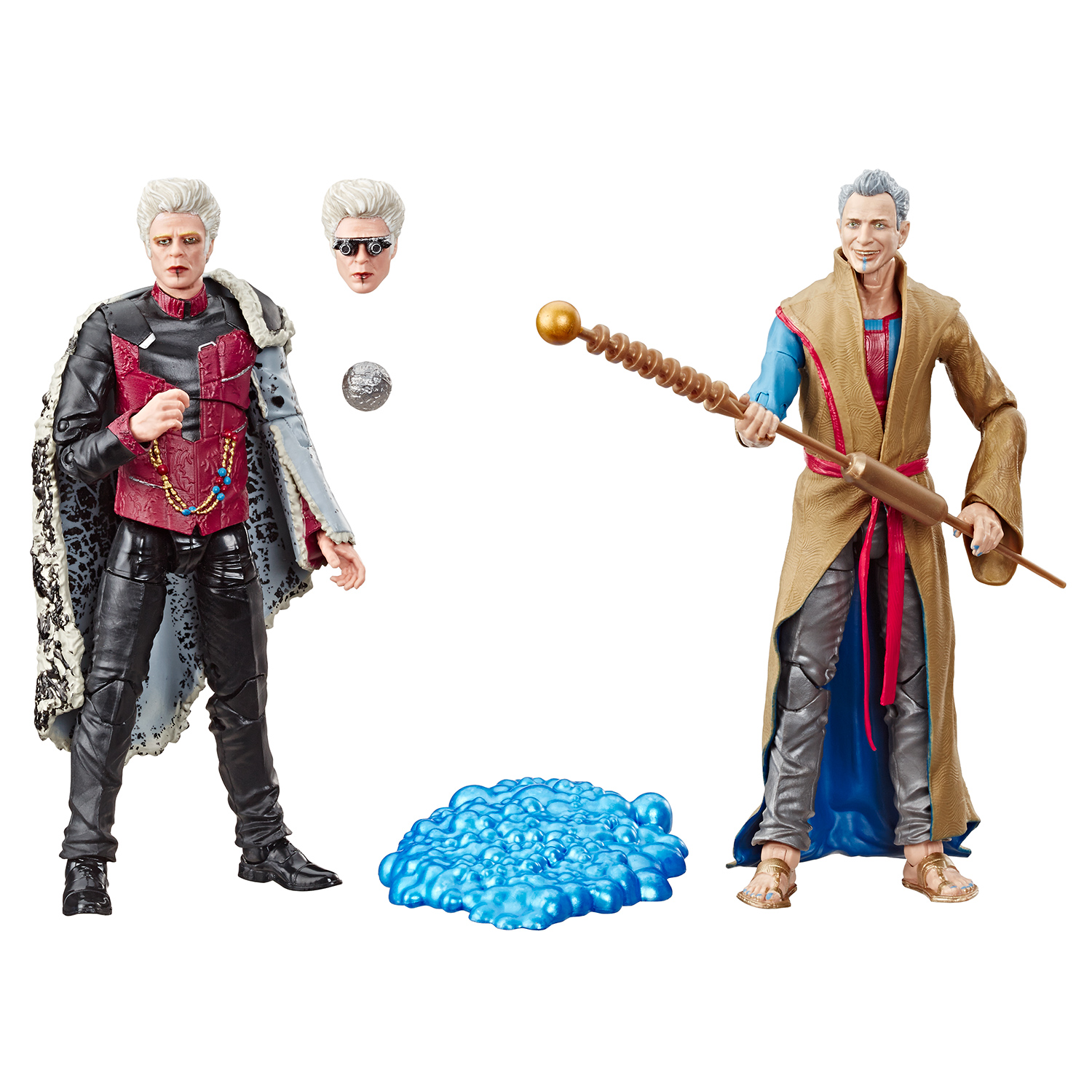 [UPDATE June 21]
Hasbro's next Comic-Con exclusive wants to be part of your world. Comicbook.com gave a first look at the exclusive The Little Mermaid Ariel Treasure Trove 3-Pack, which features Ariel, Ursula, and Prince Eric. Based on the artwork of Amy Mebberson, this exclusive comes in a special packaging designed to look like a golden-colored treasure chest. It will retail for $19.99.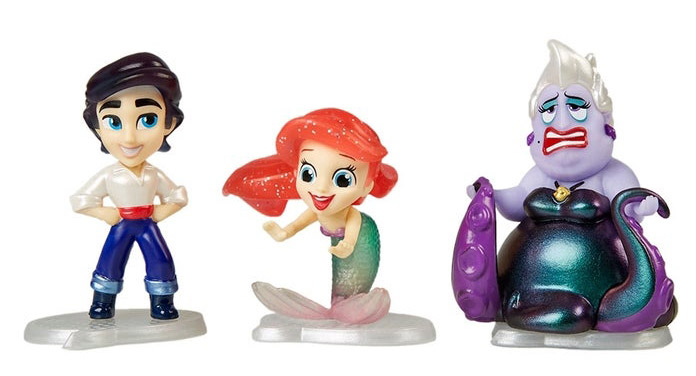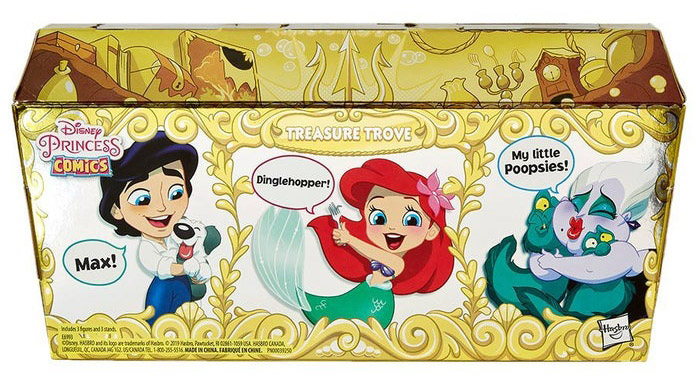 [UPDATE June 20]
Revealed exclusively to io9, Hasbro is bringing the My Little Pony Twilight Sparkle 2-pack to San Diego Comic-Con. This SDCC exclusive pack features a vintage version and a modern version of Twilight Sparkle in their 3″ form. They are house in a double sided window box for ideal displaying.  It will retail for $20 and be available at the Hasbro booth.
[UPDATE June 19]
HULK SMASH COMIC-CON! Yahoo! revealed a brand new Hasbro San Diego Comic-Con exclusive this morning, in the form of this The Incredible Hulk 6″ action figure. It's a classic comics look, and the figure features multiple points of articulation as well as a crushed pipe accessory. He will retail for $34.99.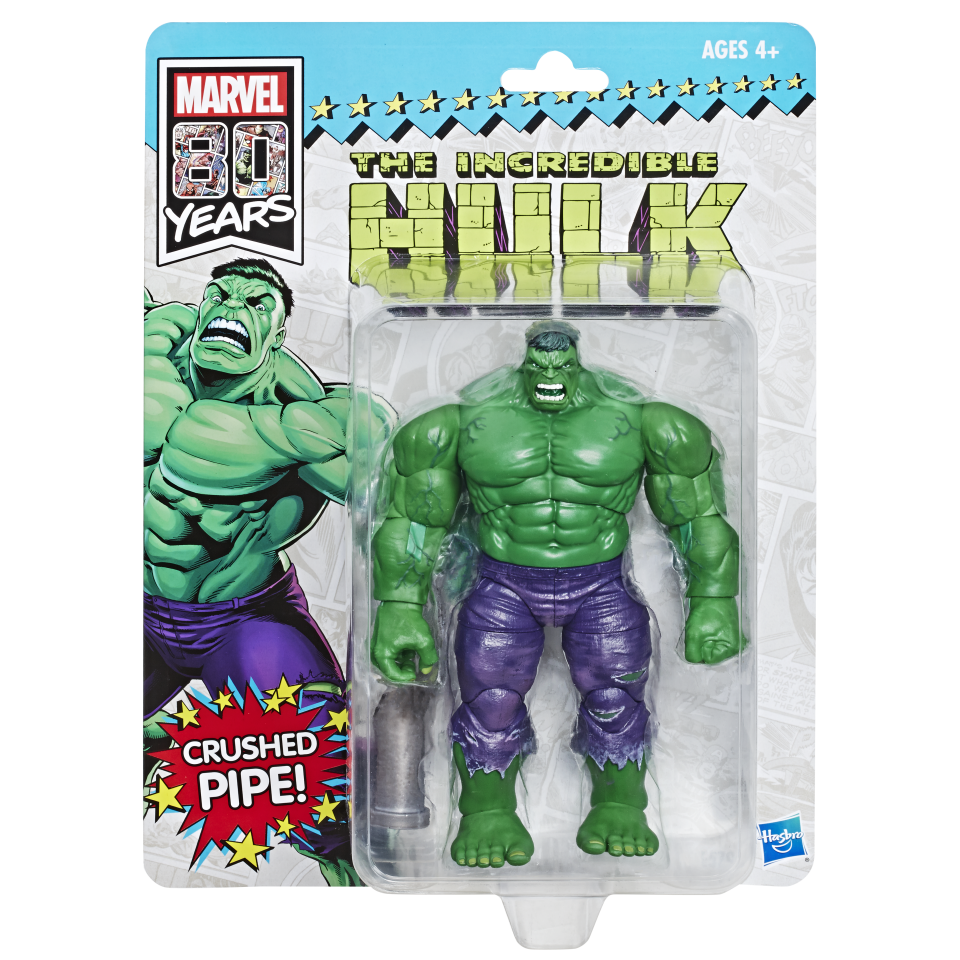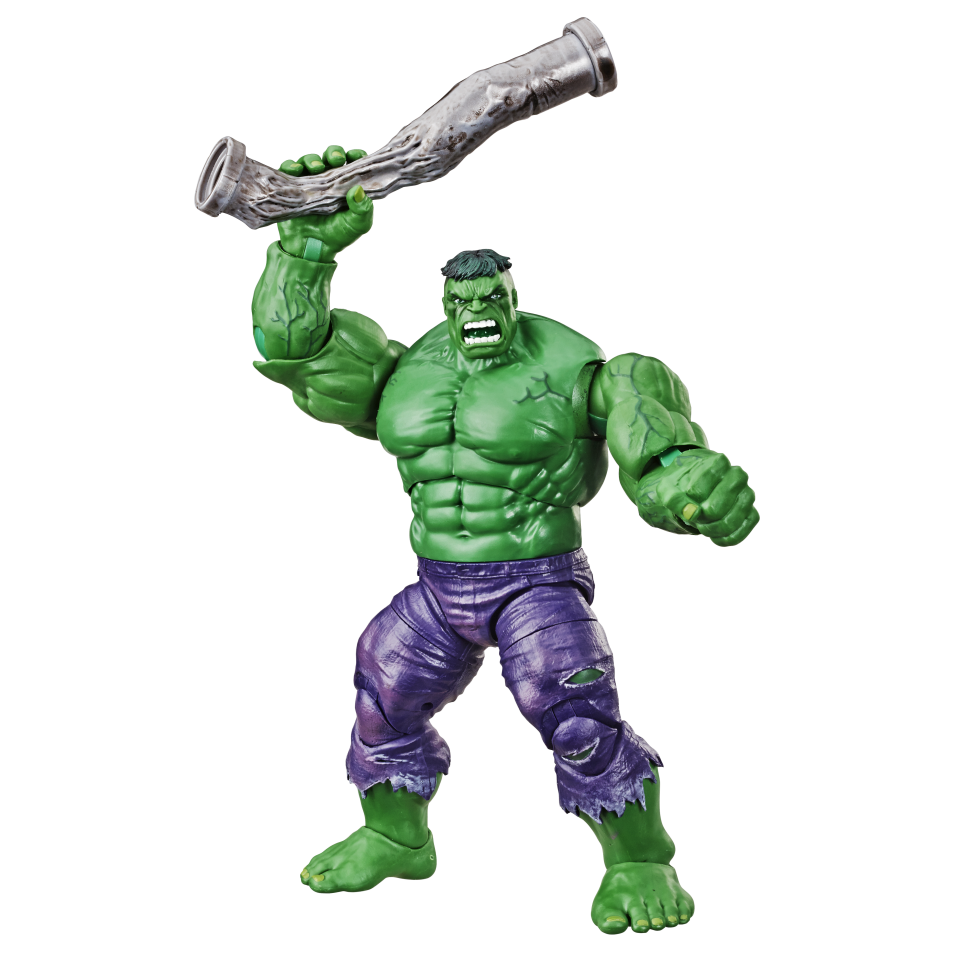 [UPDATE June 18]
Time to get UGLY! Ugly Dolls that is, with this fantastic Uglydolls Artist Series of Mini Moxyand Wage Large Wedgehead Stuffed Plush Set, which ComicBook.com gave a first look at. This Artist Series set is inspired by the original designs and housed in a fun window box with lots of nifty tidbits and art. It will retail for $35.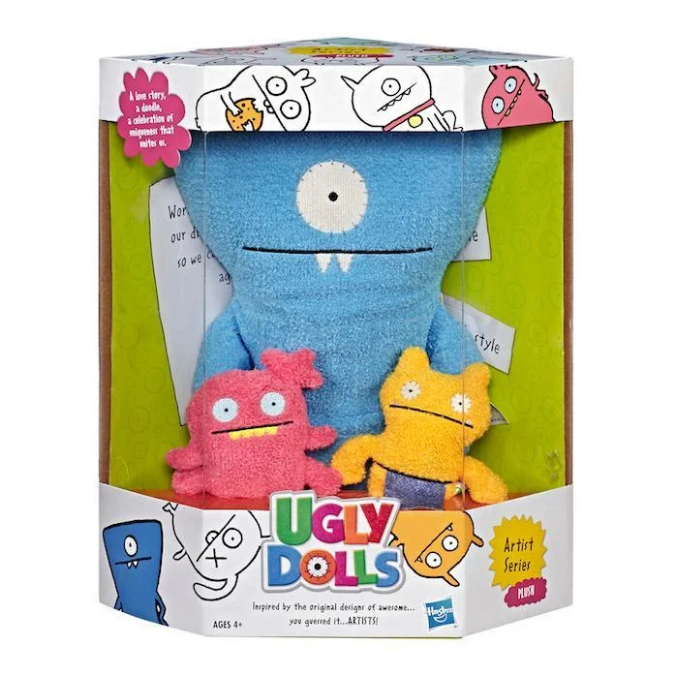 [UPDATE June 17]
Who ya gonna call? Transformers! Wait, what? Hasbro's next SDCC exclusive is a mash up of Transformers and Ghostbusters, as both celebrate their 35th anniversaries this year. Polygon gave a first look at he Ectotron, which features a 9.5″ Optimus Prime, who can transform into his usual semi truck — but this version, the Ecto-35, has a Ghostbusters logo and motto on the side, and a splash of green slime. The trailer converts into a ghost-busting base when Optimus is in his robot form. The set, which will retail for $149.99, comes complete with maintenance supplies and a ghost trap — and the packaging resembles a proton pack.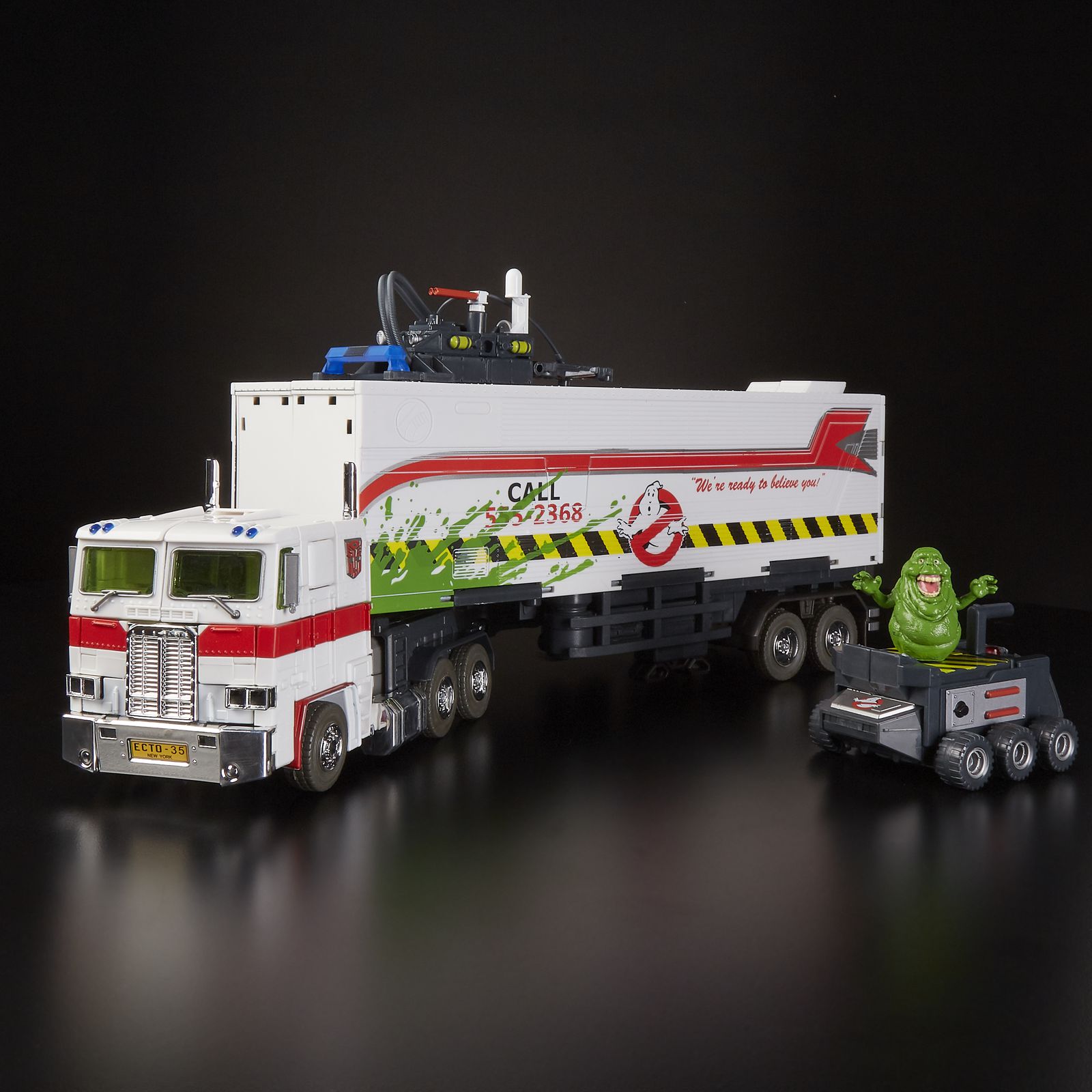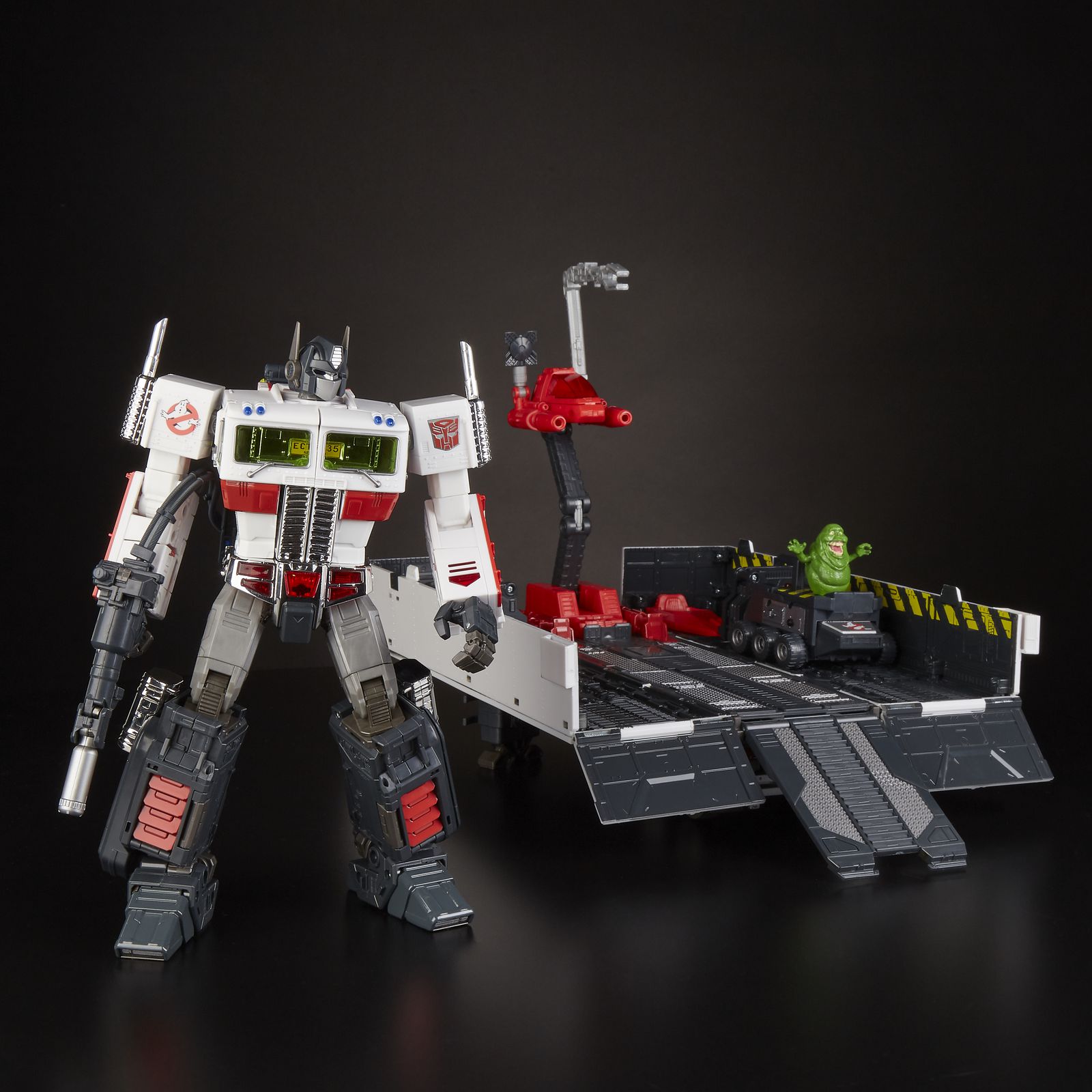 [UPDATE April 15]
Hasbro's first San Diego Comic-Con exclusives is a Star Wars: The Black Series 6-Inch Boba Fett Figure, which will retail for $24.99. According to Hasbro, it "may be available at other select conventions in North America, South America, Australia, and Europe", as well as select retailers in Asia.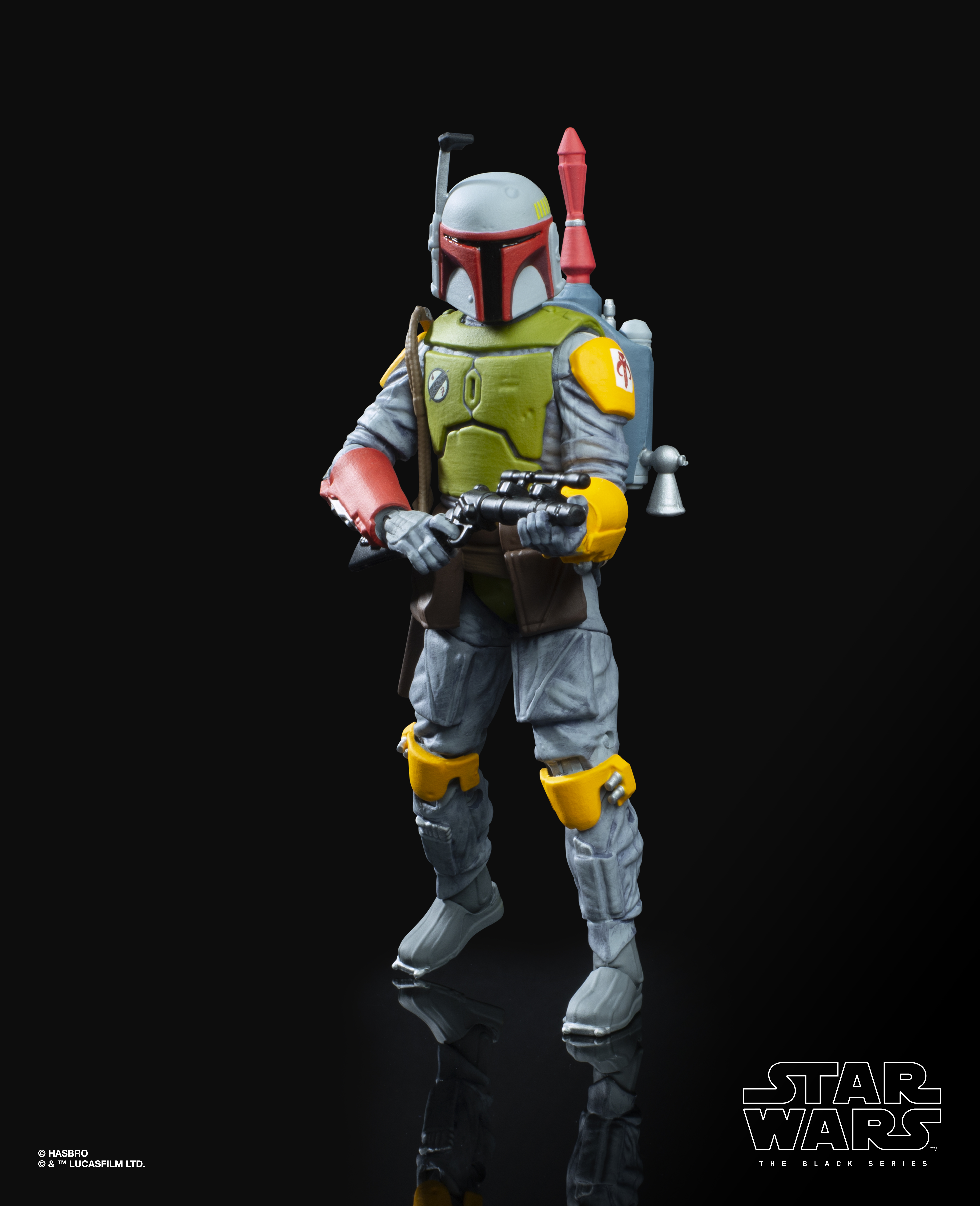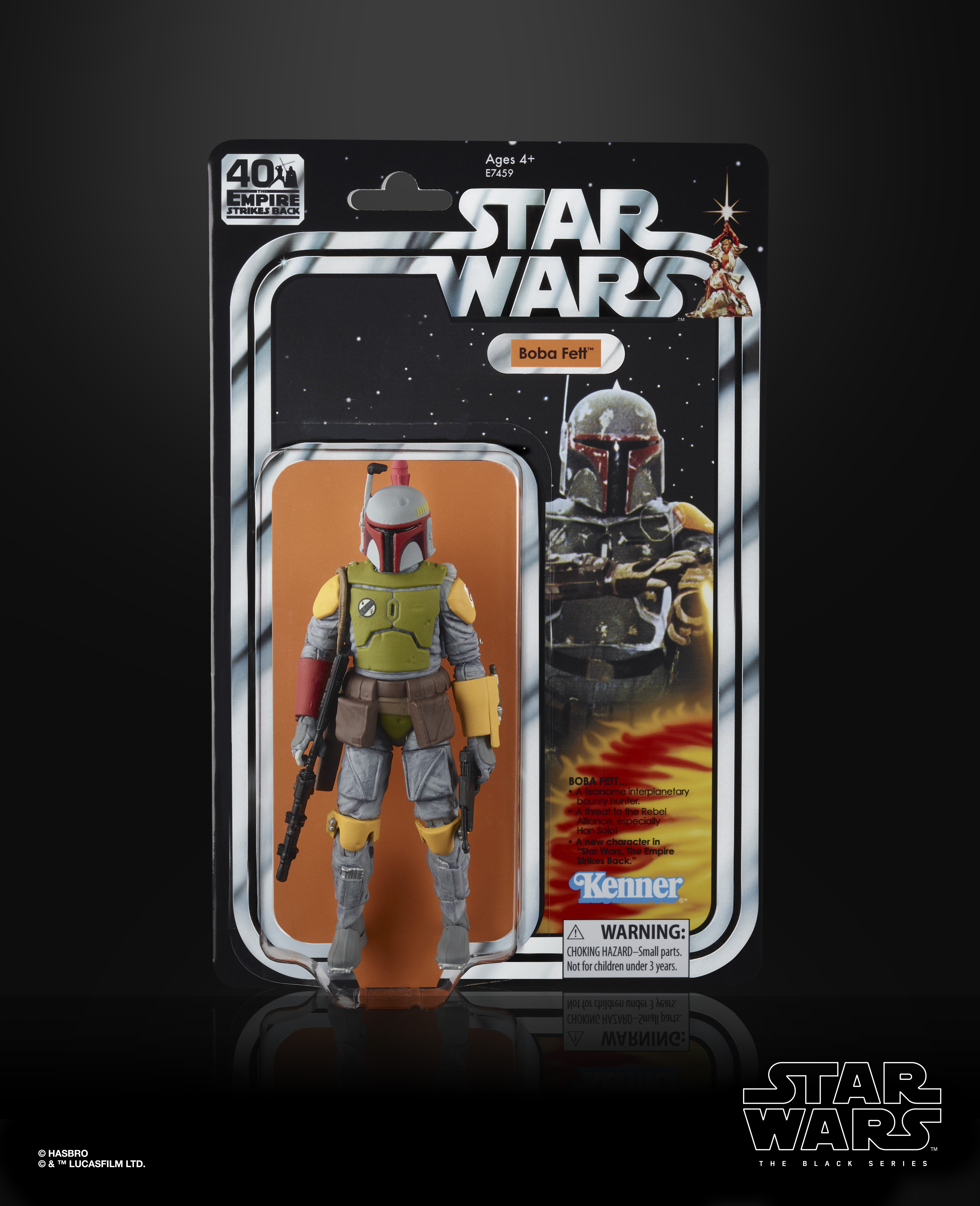 Up next, they're bringing along a Star Wars: The Vintage Collection 3.75″ Original Trilogy Luke Skywalker Jedi Destiny Figure Set, which will retail for $49.99. Like the Boba Fett, it may also be available at other select conventions worldwide.