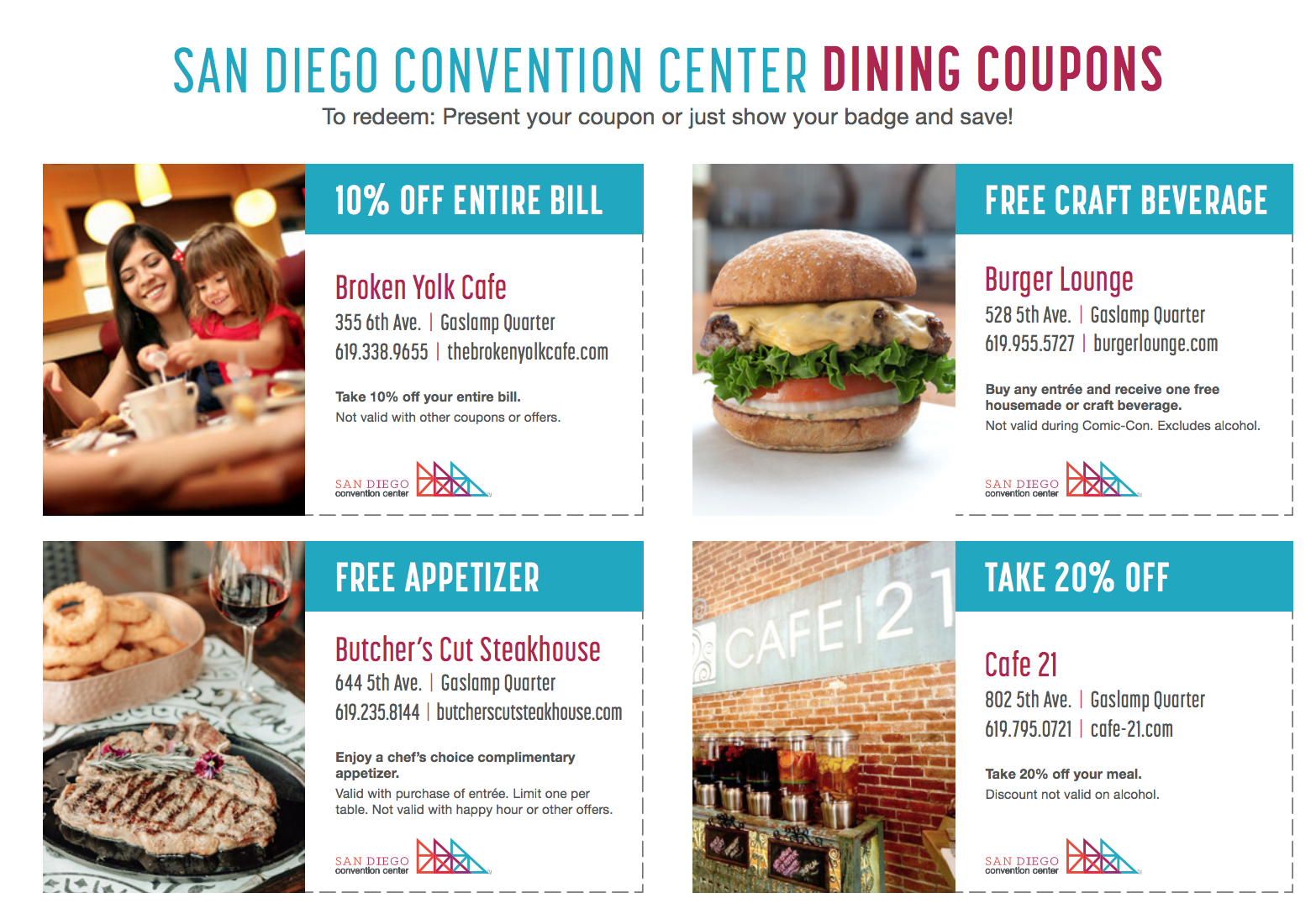 Every con attendee loves a good deal or discount — but that's doubly so for food.
The San Diego Convention Center has shared this year's list of "Show Your Badge & Save" participants — which include over 62 restaurants, shopping destinations, and attractions that you can show your badge at and save money.
There's some really great options, including Comic-Con attendee favorites like Broken Yolk Cafe (10% off), The Cat Cafe (10% off admission fee, food, and drink purchases), House of Blues (20% off), Rockin' Baja Lobster Gaslamp (10% off), and more.
For those looking for something before or after the con, there's also $2 off the USS Midway Museum, discounts on harbor tours, and more. Save a few extra dollars for that exclusive you want instead!
Find the full list on The San Diego Convention Center's website.