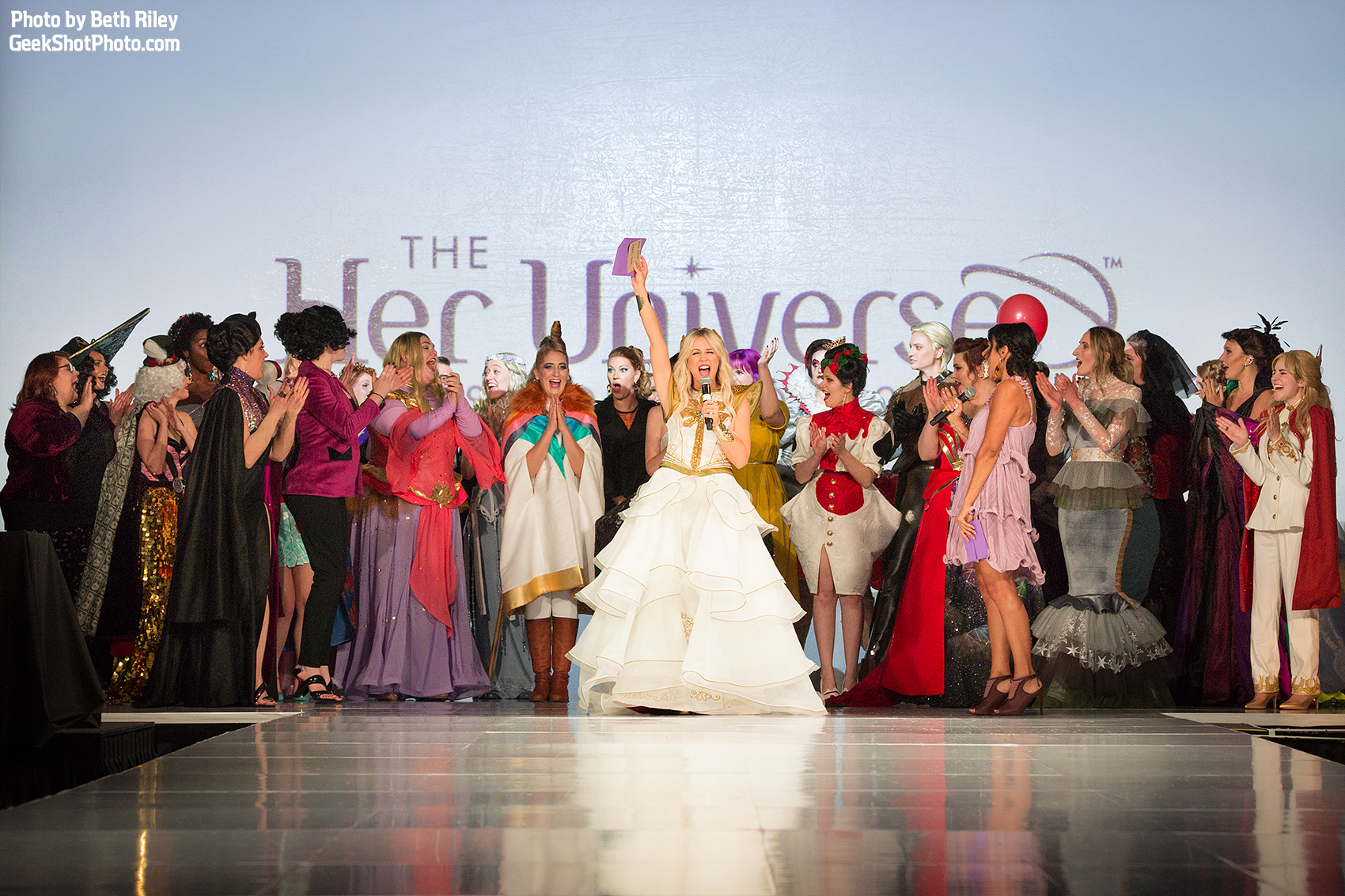 It's Her Universe and we're just basking in the glow. The Her Universe Fashion Show was held during San Diego Comic-Con 2019 for the sixth year. They aren't resting on any laurels though, as this show was all you could expect from a geek couture contest, and more. This year's theme was the Power of Fashion and the event was sponsored by Hot Topic and Dreamworks Animation's She-Ra and the Princesses of Power.
We're not going to spend a lot of time this year explaining why you should go since we did that last year. Let's just get right into the highlights and photos from the night.
First up, host and Her Universe founder Ashley Eckstein came out in this transforming She-Ra themed gown (the first of four different outfits she wore during the night) designed by 2014 Her Universe Fashion Show winner Andrew MacLaine with custom accessories by designer Harmony Leiker.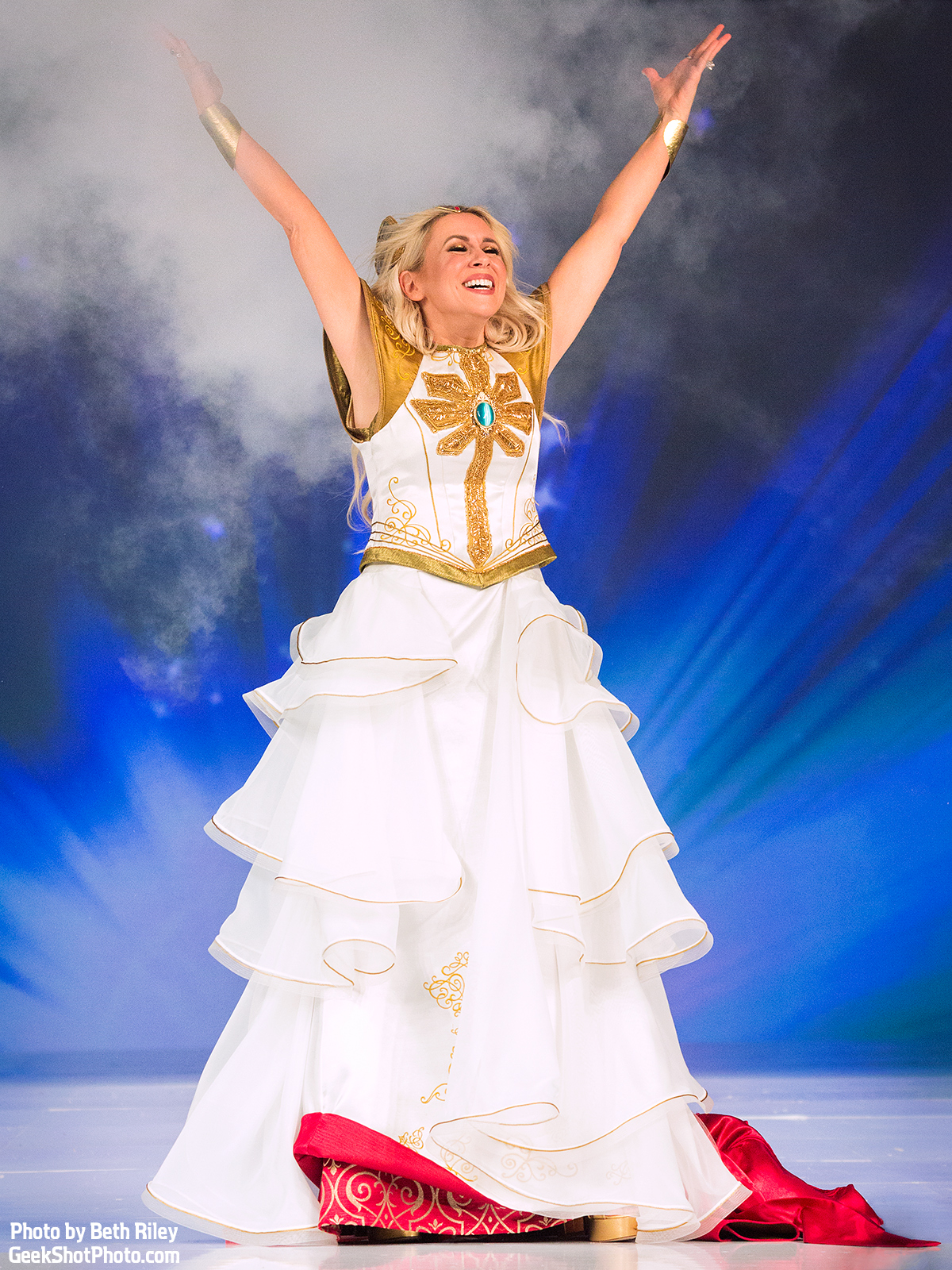 She introduced a short preview of upcoming Her Universe lines, such as the Wizarding World collection inspired by the Harry Potter films.
Then it was time for the main event. The designs and outfits from every contestant were shown off on the runway. The gallery at the end of the post has a photo of every design. Then it was time for the judging. While the audience votes were tallied and the judges deliberated, the Junior Competition winners and runner-ups got to show off their Steven Universe designs.
Then it was time to announce the winners, one from the judges and one by audience vote.
With that, another Her Universe Fashion Show was in the books. Congratulations to everyone who participated for a great event. Here are some photo highlights from the night:
Ashley's second dress featured a Batman theme, also designed by Andrew MacLaine.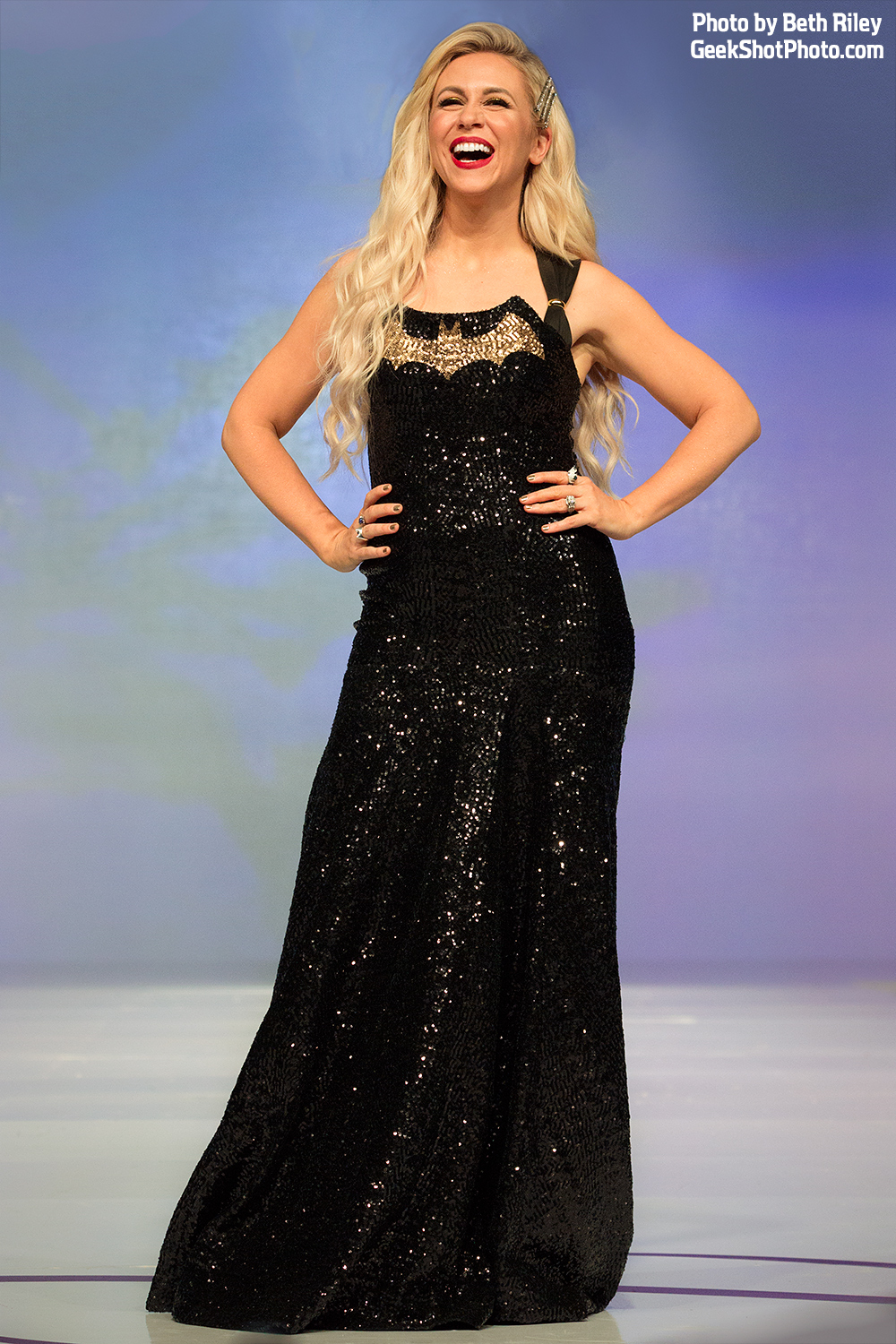 Ashley's third outfit was a custom couture pant suit inspired by the famous Haunted Mansion wallpaper, designed by 2015 Her Universe Fashion Show winner Leetal Platt.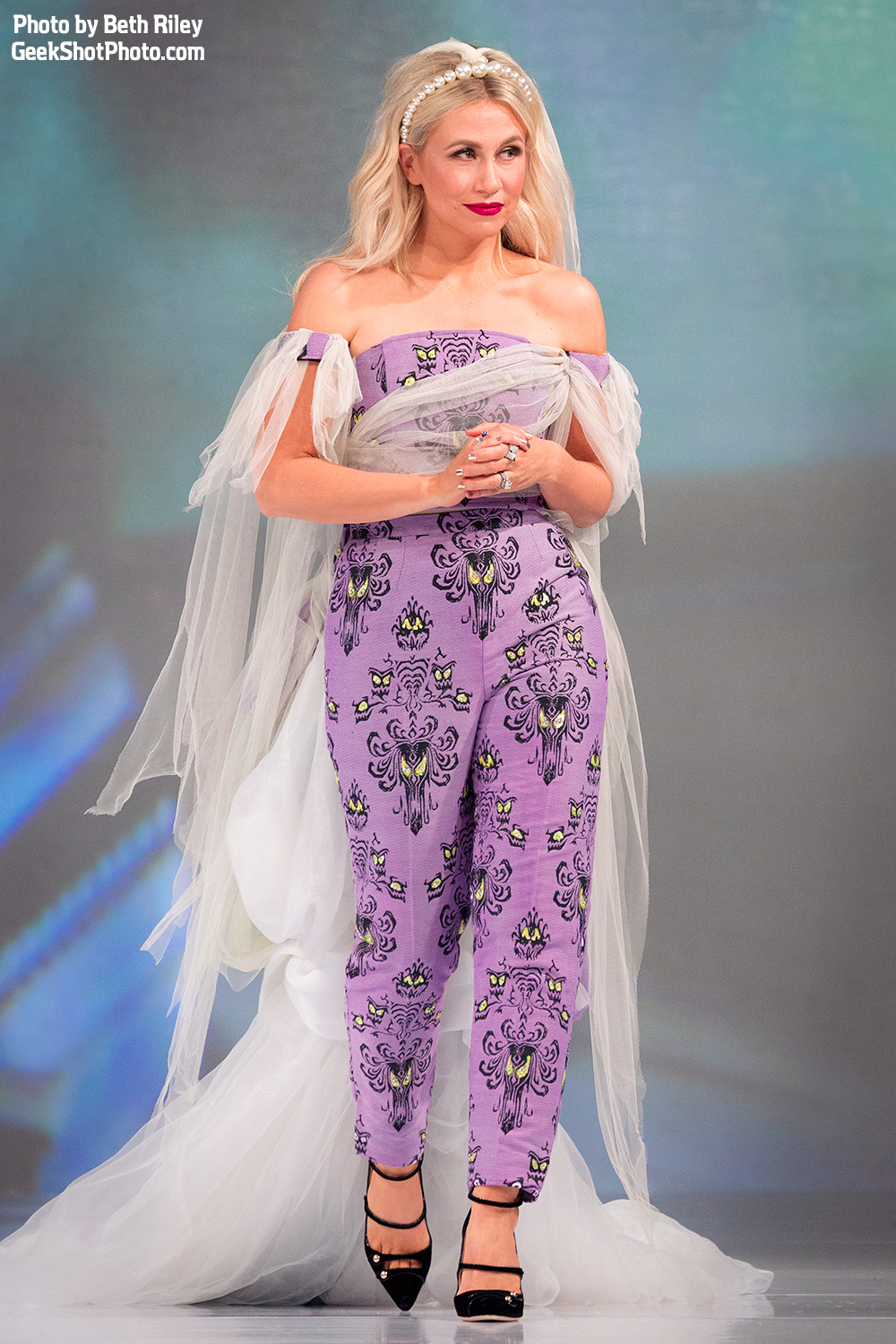 Ashley's final dress of the evening was themed for the mental health initiative On Our Sleeves, part of the work she does with Nationwide Children's Hospital.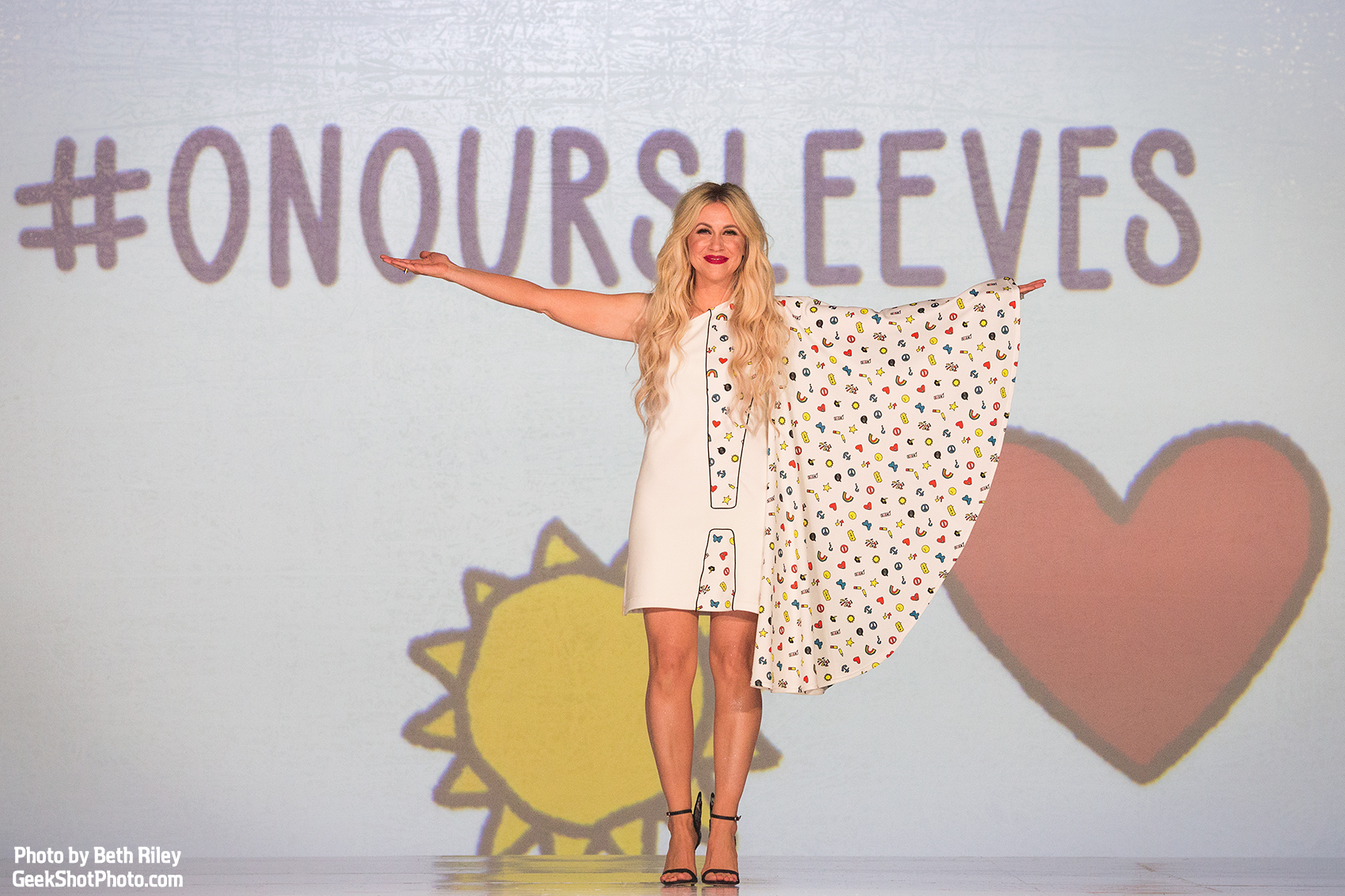 Here is the gallery of every design:
Here are a few other photos from the night: