Remember when The Beatles sang "Eight Days a Week"? No? Well, that's how many days we have until the masses descend on America's Finest City for San Diego Comic-Con. This edition of Under the Tents has amazing artwork from Nan Hockin, Ashley Wood, Sey Studios, and a whole lot more. Read on for some supersized news (and go look up "Eight Days a Week" when you're done).
Here's a look at what you might have missed:
Sey Studios has posted on Instagram that her commissions are open and she can be found at Comic-Con booth #3915 on Thursday from 1PM-4PM only. If you are interested in a commission, contact her as soon as possible.
https://www.instagram.com/p/BzouHYXAkes/
Image Comics founder and Bishop creator, Whilce Portacio, is bringing goodies to San Diego Comic-Con and he has limited commission slots open. Check out the post on Instagram for details.
https://www.instagram.com/p/Bzoq12OAD2L/
Camilla d'Errico has posted her fifth and final SDCC 2019 exclusive that can be found at booth #4723. This one is an enamel pin named George Bluenny and will be available in limited quantities.
Say hello to George Bluenny 😂 He's buzzing with excitement because he'll be at Booth 4723 for this year's 50th @comic_con 🐝. He's a limited edition pin that just got the stamp of approval from San Diego Comic Con!! That makes him my 5th and final exclusive! 😆 I can't believe pic.twitter.com/yLGy1aIRqp

— helmetgirl (@Helmetgirl) July 8, 2019
Trends International continues to bring us out of this world San Diego Comic-Con exclusives like these Star Wars themed decals. Check out these and much more at booth #2913-D.
You don't have to go to Hoth to get our #SDCC exclusive decals. Visit us in booth 2913-D at San Diego Comic Con later this month!#SDCC2019 #StarWars pic.twitter.com/9ACwBsHEpe

— Trends International (@intltrends) July 8, 2019
Zenescope posted on their site that they are bringing a raffle to Comic-Con for a three prizes. These include a 24-karat gold Snow White bishoujo-style statue by Sela Mathers limited to only two pieces, a black and white variant and a Zenscope SDCC exclusives package, and more. Tickets can be acquired by spending $25 or by buying a black and white or color version of the statue. Please see the post for all details.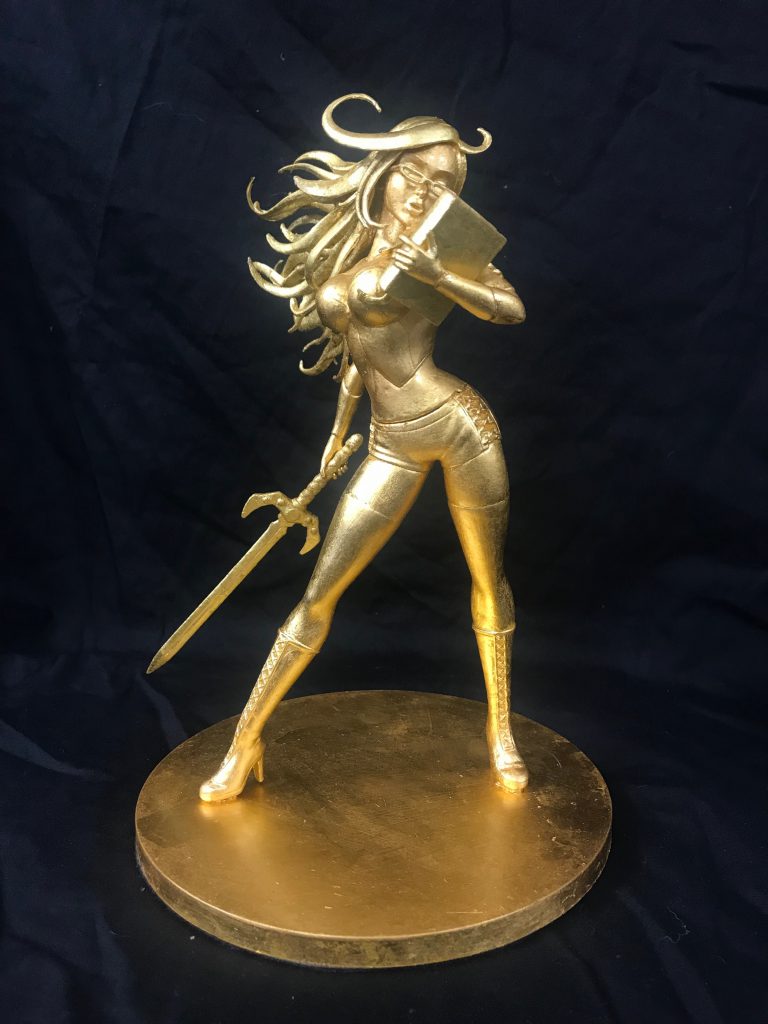 Kneady Bakery will be back at Comic-Con this year and they are going to have a booth in the Legion M Lounge where they will be selling treat boxes.
https://www.instagram.com/p/Bzq27g0FgP8/?igshid=1eiz6qbe42qtg
Women of Wrestling and Headlocked are bringing David McLane to appear at booth #1901 on Saturday and Sunday of Comic-Con 2019.
WOW – Women Of Wrestling is partnering with Michael Kingston's @HeadlockedComic for the ultimate San Diego Comic-Con Event. Come meet David McLane @WOW_Wrestling at booth #1901 on Saturday July 20th and Sunday July 21st! #WOWSuperheroes #SDCC #SDCC2019 #SDCC19 pic.twitter.com/Hz30RgcuXT

— WOW – Women Of Wrestling (@wowsuperheroes) July 8, 2019
Totes and more totes. The Little Read House will bringing their own assortment of exclusive bags to Small Press Table O-12. They will also have this Girl Power print for sale for $25. Spend $35 and get a print gift with purchase.
https://www.instagram.com/p/BzrWnbijKOV/
https://www.instagram.com/p/BzpOmBCjiiB/
Nan Hockin has posted another of her pieces headed to San Diego Comic-Con next week. Her work can be found at Small Press table F-11.
https://www.instagram.com/p/Bzq4lnHhPuW/
Butcher Queen by Red 5 Comics will have a variant cover of issue #1 available at booth #1717. There will be only 200 copies available and they will be released on Thursday, July 18th between 1:30-2:30pm.
https://www.instagram.com/p/BzrgV4KAEkl/
Cathleen Abalos has posted on Instagram a print of her dogs doing yoga to accompany her cats doing yoga print. She said more reveals of things coming to Comic-Con will be posted this week. This and more can be found at booth #1330.
https://www.instagram.com/p/Bzre-qhjMt2/
Sara Wooley posted a picture of a horror illustration she has updated in time to bring to Comic-Con 2019.
https://www.instagram.com/p/Bzraqpmhm1h/
https://www.instagram.com/p/BzqRgEUjsUw/
Artist Dame Darcy would like to see you stop by Fantagraphics Booth #1721, where she'll have some of her original illustrations as well as signings for her books, Meat Cake Bible and Hi Jax & Hi Jinx.
https://www.instagram.com/p/BznPgU7Fton/
Indie studio Quantic Dream wants to meet up with their fans in the Gaslamp Quarter on Friday, July 19. According to their tweet, they'll be releasing more details "soon" (our favorite word).
We're attending @Comic_Con in San Diego next week – and we want to meet you! #SDCC2019

Come hang out on Jul 19 in the Gaslamp Quarter to meet other QD fans – more details will be shared soon! Mark your calendars now! pic.twitter.com/1Q9ynDl1wW

— Quantic Dream (@Quantic_Dream) July 8, 2019
Evan Stanley proved Tumblr is still a thing by posting his SDCC exclusive cover for IDW Publishing's Sonic: Tangle and Whisper #1. Look for it at Booth #2729.
You can find author Rebecca Roanhorse on several panels during SDCC as well as signing her work in Sails Pavilion and Disney Booth #1129.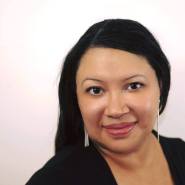 https://www.instagram.com/p/BzrHanCnEtB/
Artist Ashley Wood shared more of his SDCC tabloids, original art, colored prints, and more to his Instagram feed. Find him and his brilliant work at Booth #3750.
https://www.instagram.com/p/Bzph9a2HekX/
War Machine Marketing is rocking the Exhibit Hall with their Pantera Mini Guitars. They found some extra stock left over from SDCC 2018, so they're discounting for SDCC 2019 only. Rock out with them at Booth #1415.
https://www.instagram.com/p/BzrNxXugWvR/
https://www.instagram.com/p/BzqmaoRHv5Q/
https://www.instagram.com/p/BzszbttnI5o/
Anything we missed? Anyone you're really excited to see? Let us know in the comments, drop us a line, or tweet us at @SD_Comic_Con.