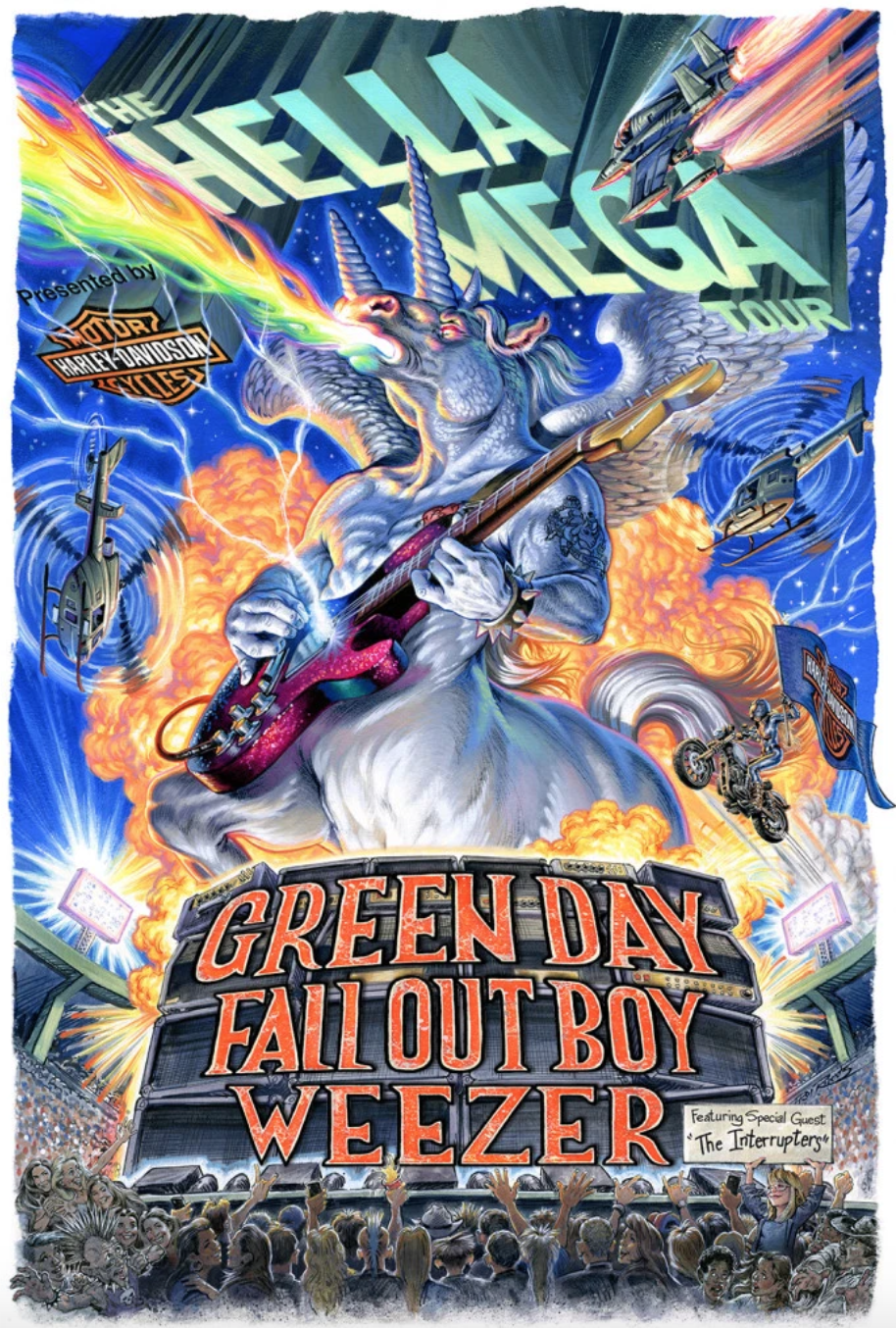 We're not even two full months removed from San Diego Comic-Con 2019, and we already have our first real offsite announcement for San Diego Comic-Con 2020. Well, sort of. Mostly.
Green Day, Fall Out Boy, and Weezer are embarking on a "Hella Mega" stadium tour next summer, and will be taking over Petco Park on July 24 — which just happens to be Friday in the middle of Comic-Con.
To the best of our knowledge, this is the first time that a stadium concert that isn't directly tied to Comic-Con (like something like the MTV Party in the Park) has happened at Petco during the convention. Over the last few years, Petco has been utilized seemingly less and less for the convention — with old favorite events like MTV, The Walking Dead Escape, Nerd HQ, and others closing up shop. So it's nice to see the space being used during the con, giving attendees another after-hours option, and presumably adding a cool atmosphere to the festivities (just how far out will be able to hear the music?). Of course, this could also make loitering in the area especially bad — and god speed to the locals trying to find parking.
According to Rolling Stone, LA based ska punk band The Interrupters will open the show, followed by Weezer, Fall Out Boy, and then with Green Day closing out the show.
General tickets go on sale on Friday, September 20 at 10AM PT, with presales running the day before.