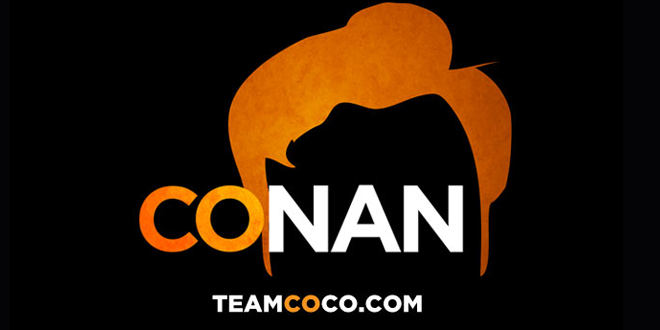 It's never too early for San Diego Comic-Con news — and today, we've got a big one. ConanCon is back, baby.
Conan O'Brien will once again be bringing his popular talk show Conan to San Diego Comic-Con in 2020, for his sixth appearance since 2015. A Charity Buzz listing (which has since ended) confirms that the tapings will occur during the usual Wednesday – Saturday timeslots, meaning he'll be taping July 22-25, 2020 at The Spreckles Theater.
There's no word yet on whether or not the popular ConanCon exclusive Conan Funko Pop!s will be returning, which see Conan re-imagined as fan-favorite characters like Iron Man, Jon Snow, Pennywise, Hellboy, and more. There's no real reason to think the tradition will be ending, though, as it's proved to be a huge draw for the ConanCon episodes both in person and online, as attendees each receive a free Conan Pop! and those not in attendance can also score one online in a few different ways.
Tickets for Conan San Diego Comic-Con tapings typically aren't released until early July, and are distributed through 1iota. For the last several years, they've also distributed more e-tickets than are actually available — meaning even those who "win" the digital lottery still have to line up early to secure their physical ticket.
It's too early to have guests lined up yet, but years past have included some very big names, including the casts of Game of Thrones, It Chapter Two, X-Men: Apocalypse, as well as stars like Tom Cruise, Jeffrey Dean Morgan, and more.
Are you excited that Conan is heading back to San Diego Comic-Con in 2020? Let us know in the comments.