We are just two short and swift months away from WonderCon 2020. The trickle that was WonderCon news is turning into a steady flow with news dribbling in daily. Today we have gallons of new stuff, including attendance commitments from favorites Han Cholo, promised of signings from J. Scott Campbell and original art from Nan Hockin, plus so much more.
Let's take a look at the news you might have missed:
The Wasteland Comics team, creators of the comic book Glitch, have announced on Instagram that they will be attending WonderCon.  Be sure to stop by and say "Hi!"
https://www.instagram.com/p/B8Ufnt6FbBO/
WonderCon is beefing up their tabletop gaming this year, with more than 95 games, including tournaments, and an open gaming area where attendees can bring their own games to play. You can get more information and the schedule on the official website.
Designer and illustrator Diana Leto (have you seen her My Little Pony illustrations?) will be a featured artist at WonderCon. You can find her in Artist Alley at Table A-38.
I'm excited to announce that I will be a featured artist at Wondercon 2020!
Come see me at Table A-38!#dianaletoart #comicbookartist #mylittlepony #sesameStreet #pinupart #tarzan #edgarriceburroughs… https://t.co/iBOlrcsvH9

— Diana Leto (@dianaleto) February 7, 2020
You'll be able to get your paws on all kinds of Akane's Chibi Art this year at WonderCon, including this print of Academy Award winner Joaquin Phoenix as Joker!
https://www.instagram.com/p/B8PiJUzAtav/
Goozee Pins will be bringing some DC / Pokemon mash ups exclusive enamel pins to WonderCon, and here is the very first one!
https://www.instagram.com/p/B8Pn_BXlKOI/
https://www.instagram.com/p/B8HDAnYB3Je/
https://www.instagram.com/p/B8Ax6fxDBzR/
https://www.instagram.com/p/B7-Nq3mFiSt/
Though panel details won't be announced for several week, writer and speaker Tim Chizmar is someone you'll see on that schedule when it comes out. No details about what the panel will be, but with Tim, it's bound to be entertaining!
https://www.instagram.com/p/B776fX0JZ7c/
https://www.instagram.com/p/B7_6jYaBHfh/
Rich Dent, creator of the award nominated Myopia series will be signing during WonderCon at Small Press #73.
https://www.instagram.com/p/B7ZEx0qh3sF/
The team behind the Monster Elementary book, Nicholas Doan and Gwendolyn Dreyer, will be available to meet during WonderCon, at Small Press #80. RSVP to their Facebook event for details and reminders.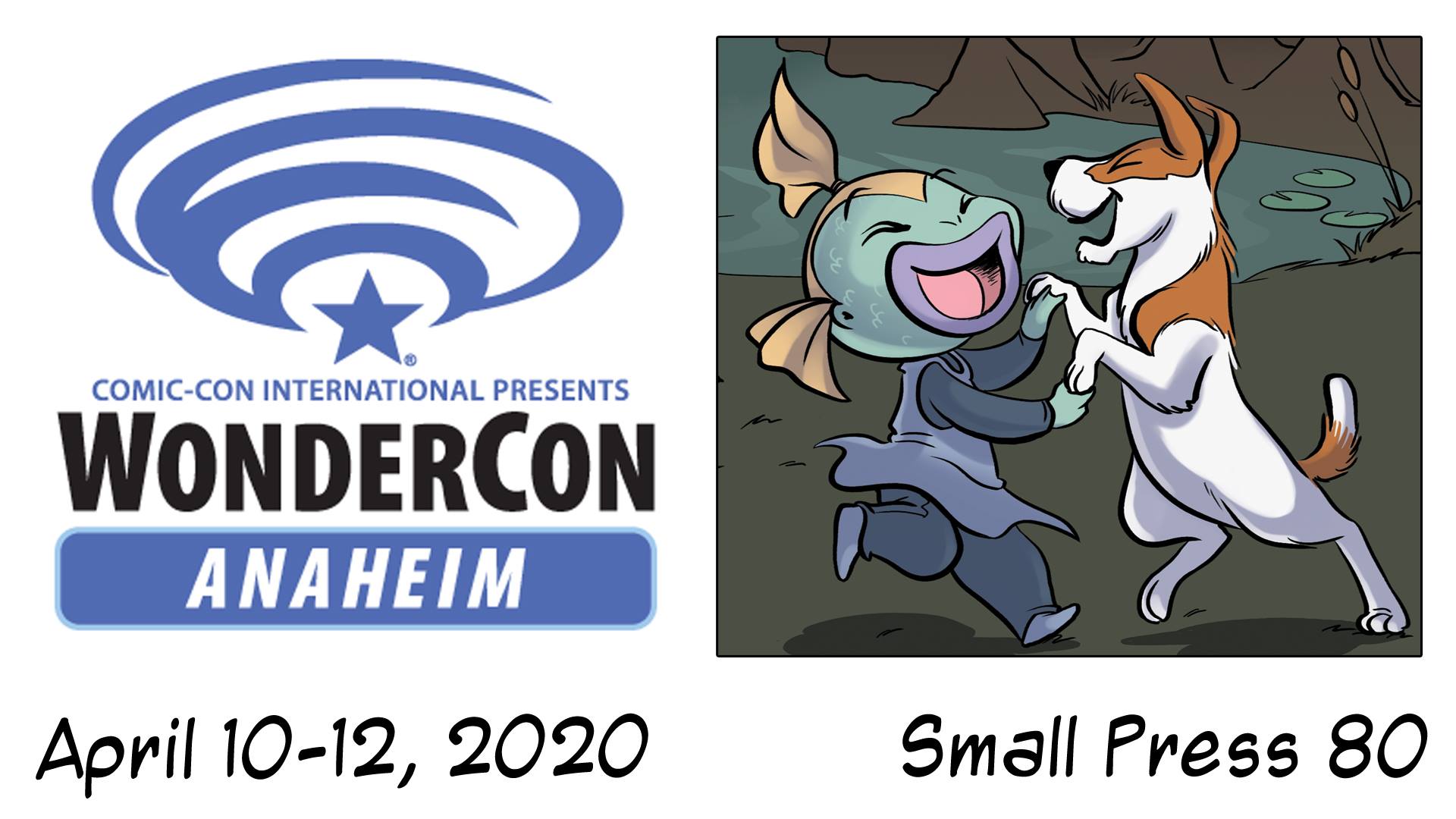 A few more photo shoots and cosplay gatherings have been announced. Be sure to check out all the Facebook events for times and details:
https://www.instagram.com/p/B61tghpgZB9/
https://www.instagram.com/p/B6ztA_vDeZv/
Keep an eye on artist J. Scott Campbell's schedule page. He'll be at WonderCon with his schedule TBA.
Cosplayers and photographers who are current and former members of the armed forces are invited to the 2nd Annual WonderCon Cosplayer Veterans Salute. Keep Saturday, April 11 at 1:00 pm free to attend. Members of the public are encouraged to attend to express their gratitude.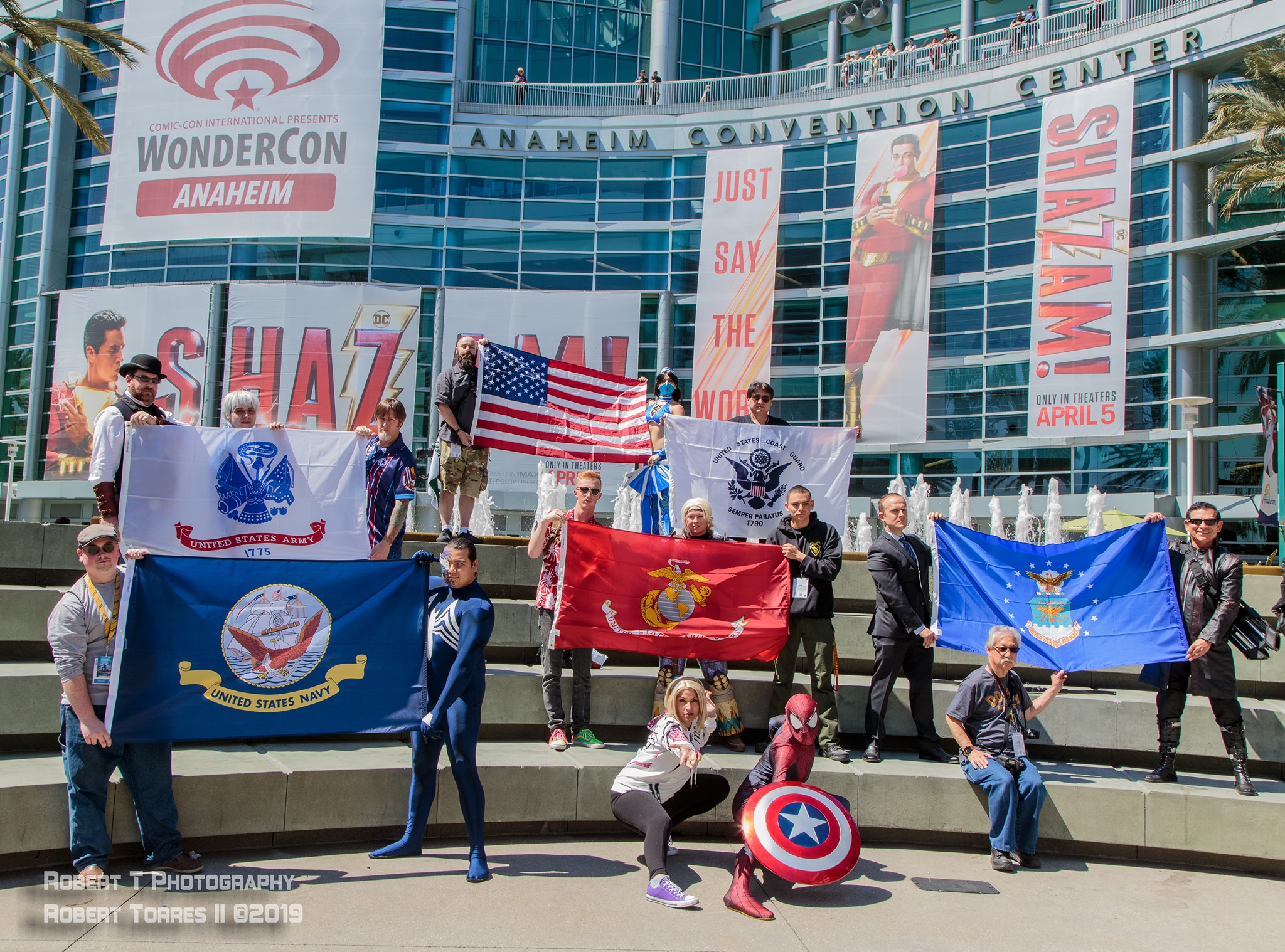 In case you haven't seen, our incredibly popular SDCC Artist Commissions post has returned for WonderCon! You'll be able to browse artists and see examples of their work and how to contact them to make arrangements. Commissioning art can be one the most rewarding parts of conventions so we encourage you to take a look and consider supporting an artist (or two!) If you are an artist who is offering commissions for WonderCon, let us know and we'll get you on the list!
Anything we missed? Let us know in the comments, drop us a line, or tweet us at @SD_Comic_Con.