If you haven't caught Josh Gad's Lord of the Rings cast reunion, you're really missing out. So if you're like us and feeling nostalgic for the books and films right about now, Weta Workshop is here for you. The New Zealand based design and manufacturing company helped make the Lord of the Rings what they were, crafting many of the sets, costumes, armour, weapons, creatures, and miniatures used in the films. Every year at SDCC, they're known for bringing fun (and usually massive!) displays, as well as exciting collectibles.
While you may not be able to explore their booth in person this year, you will be able to shop their exclusives. The company has announced that in July, they'll be offering two exclusive collectibles in "strictly limited numbers". Up first is a Mini Epics: Gollum, who is featured alongside some rabbits. No word yet on pricing, or his exact size.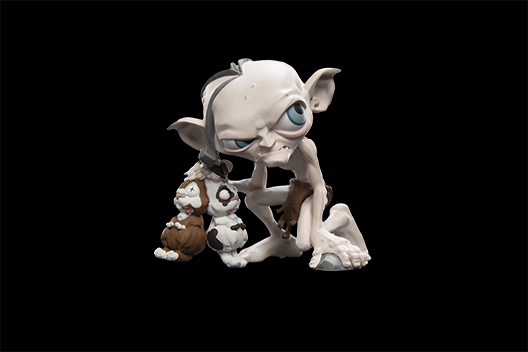 They'll also have a Ghost Busters Mini Epics: Slimer, which glows in the dark.
You can catch a closer look at both figured in the video below.