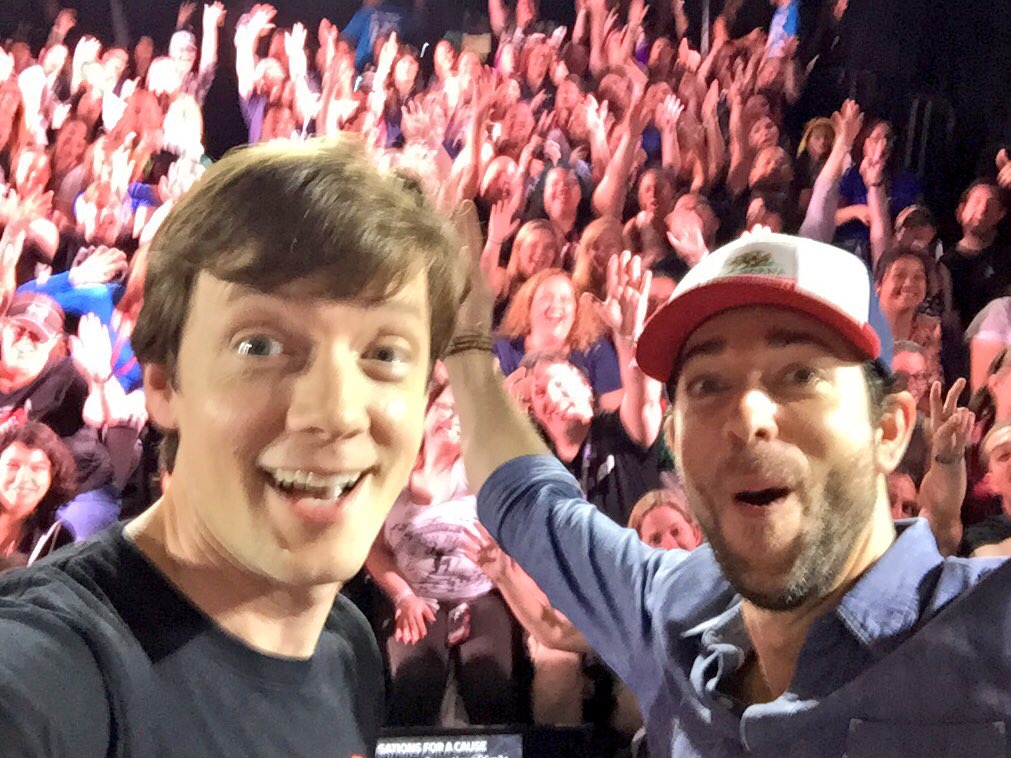 The Nerd HQ band is getting back together — sort of. Only this time, it may have a few more bards.
For the uninitiated, Nerd HQ was a fan favorite for years at San Diego Comic-Con, with co-founder Zachary Levi rounding up dozens of his celebrity pals for small, intimate panels across the street from the convention, all while raising money for a good cause.
The last live Nerd HQ event at Comic-Con was held in 2016, and since then, the organization has been working towards a new mission: Evolving into a full-fledged non-profit organization. As Zachary Levi revealed in a recent video message to fans, that is now a reality, as Nerd HQ's 501(c)3 status as a charitable organization has come through.
So what does that actually mean moving forward? As we're in the middle of a pandemic, there's no live event on the immediate horizon — but Nerd HQ has a brand new YouTube channel, and more importantly, new content with some familiar faces.
Actor Eric Artell was a constant presence at Nerd HQ over the years, hanging around the event, helping out where needed, and eventually, hosting several panels.
"One year Zac started losing his voice during Nerd HQ, which was particularly bad because he was in a Broadway show at the time. Knowing that I did a lot of hosting and comedy, he asked me if I'd be willing to emcee the pre-show portion of each panel to take that strain off his voice," Artell said. "I enthusiastically agreed, and I absolutely loved doing it for the last couple of years of Nerd HQ. I even got to practice my fast-talking auctioneering skills during the pre-panels, selling off swag for charity and marveling at the amazing generosity of the Nerds!"
Since Nerd HQ's hiatus, Artell has been busy working on his own passion project — Fractured Roll, a live Dungeons & Dragons show with improvised music and comedy.
While Artell had played D&D as a child with his brothers and friends, it wasn't until much later that he reconnected with the game when a friend, Matt Leishman, invited him to join a home game he was putting together.
"At the same time that Matt was running our home D&D game, I was doing a lot of other live streaming content and was in contact with Twitch about specifically bringing non-video gaming content to their platform. D&D seemed to me like a perfect piece of content to develop into a live stream on Twitch," Artell said. He and Leishman, who serves as Dungeon Master (DM), discussed the possibility — and Fractured Roll was born.
While there were already other live D&D streaming shows, the world of D&D allows for an endless world of stories. In Fractured Roll, that homebrew world is Hith, where the characters find themselves on a quest to stop the evil dragon queen from destroying the land.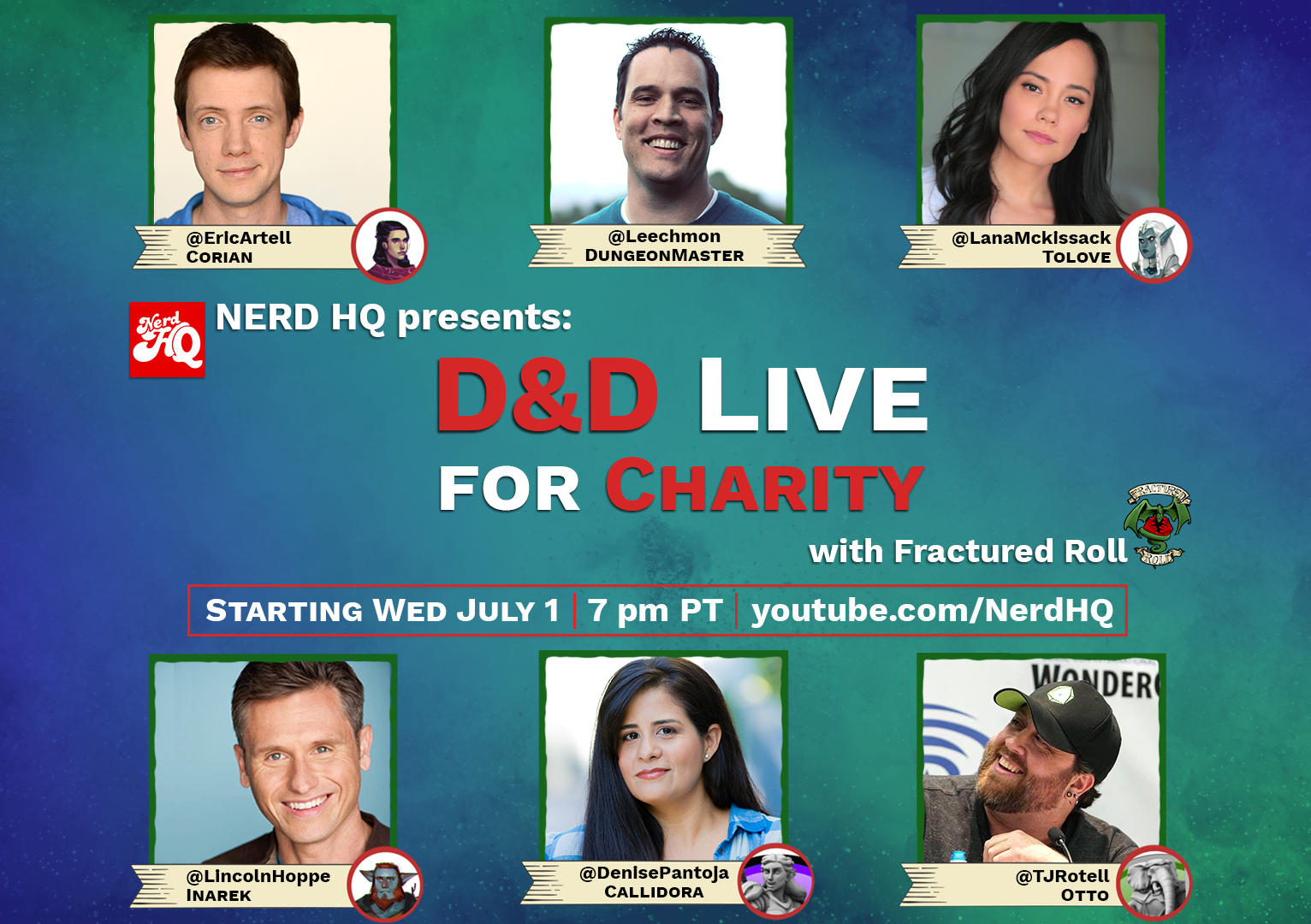 Artell knew he still wanted their show to be different, though, and that as a professional entertainer, he and his friends could bring something unique to the (game) table.
"My current character is a bard, so naturally he'd be inclined to sing. And one of our players (and producers) Lincoln Hoppe is someone with whom I've been performing and teaching improv for many years, including musical improv. So during just about every stream, we'll perform at least a few improvised songs. And not only that, but we put the power into the viewers' hands to decide when we burst into song."
"The Battle Beatles", a traveling music group of song and adventure, lets its audience feel like part of the game, without actually sacrificing gameplay. Fractured Roll utilizes a mechanic they call "Roll For It", where viewers can decide the character, and then the DM will make that character roll for an action that they'd normally not have to roll for.
They also utilize a mechanic they refer to as Monologues, or "Froll-logues" (as in, Fratured Roll Monologues).
"The viewers get to choose a character, and then that character must launch into an overly dramatic monologue about what's going on in the game. These are really fun moments in our game that don't hinder the game play, but they give the viewers a fun way to affect what they're watching and how the story is unfolding," Artell said.
The show has streamed on Twitch and then on Facebook, but Artell was interested in trying out YouTube — he called up his old friend Zac Levi.
"Nerds and D&D, a match made in heaven!" Artell said. "So I called Zac to bring up the idea of having my group live stream on his Nerd HQ channel, and before I could even finish explaining my thinking he was all for it. He then told me how Nerd HQ was about to become an official 501(c)3, that it was going to have a new YouTube channel, and all about its charitable endeavors. Then it made even more sense to both of us to definitely do this and to present the D&D live streams as charitable fundraising events."
With Nerd HQ's new non-profit status and mission statement, Fractured Roll will be working towards the same cause. Nerd HQ is focusing on mental health awareness and education, and working with charitable partners like Active Minds.
"I feel like it's a wonderful fit for what we're doing because there are many in the D&D community who are very passionate about mental health, and the community is so supportive of each other in that regard. I'm excited to be involved with it," Artell said.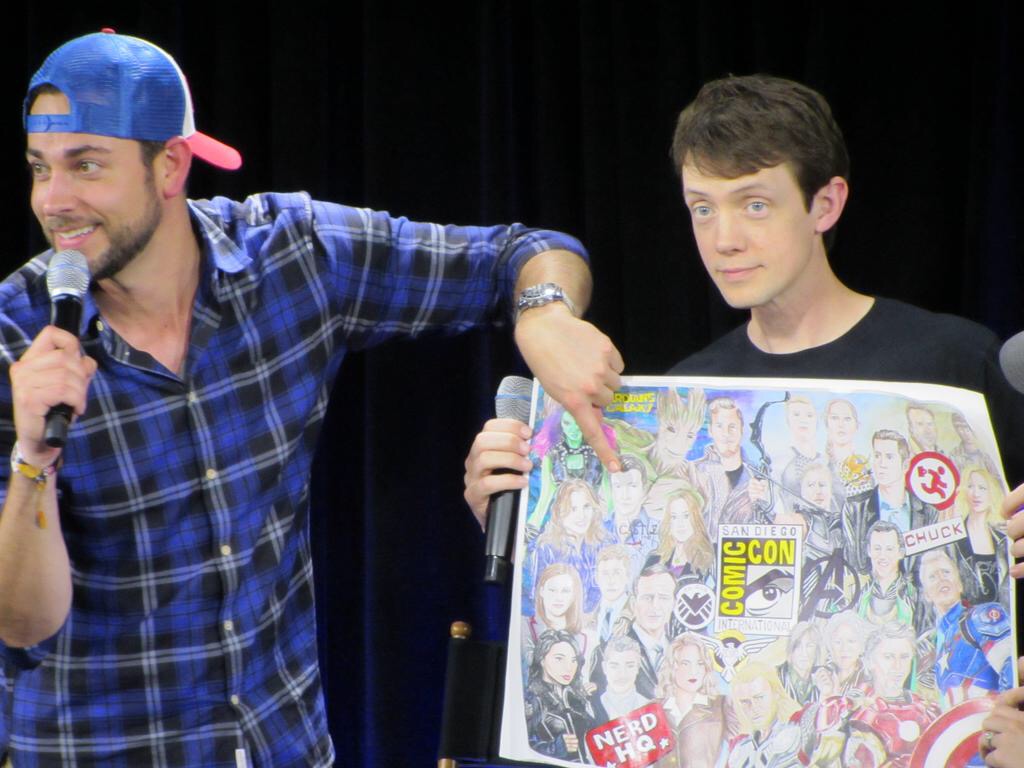 Fractured Roll will still be putting on fun shows with fun guests in both the D&D and Nerd HQ community, but will also be focused on helping to raise donations. They'll also be doing giveaways each stream, including D&D dice, minis, and more.
"I'm really excited to reconnect with so many of the Nerd HQ family. I loved the opportunity to connect with them before all the panels at Nerd HQ, but it's been quite a few years now. So it'll be really fun to reconnect. I'm also very excited to not only discover the D&D fans within the Nerd HQ family, but to also introduce the wonderful world of D&D to new people who are just as if not more nerdy than me!" Artell said.
As we enter a new chapter of Nerd HQ, Artell is excited that D&D will now be part of its legacy.
"Sometimes people dismiss D&D as something that's simply too nerdy, and I'm sure there will even be fans of Nerd HQ who will do so. But often they simply don't understand what D&D is, that at its heart, D&D is storytelling. And pretty much everyone loves a good story. Our story has made me laugh hysterically, has filled my eyes with tears, has boiled my anger, and has warmed my heart with love. And I look forward to bringing others on that journey every week," Artell said.
Fractured Roll will stream on Wednesday nights at 7PM, on the new Nerd HQ channel. You can also donate now.