UDON have rounded up all of your favorite licenses for this year's online exclusives, including Street Fighter, Mega Man, Robotech, and Monster Hunter World. Grab them on the UDON site.
Here's a look at the exclusives:
[UPDATE July 24]
Persona 5 Character T-Shirts – Joker, Futaba, Ann – $25 each
While not con exclusives, UDON has added three new character t-shirts for pre-order as part of their Comic-Con specials. You can show your true persona with these Persona 5 series t-shirts for Joker, Futaba, and Ann.
Shantae Icon T-Shirts – $25 Each
Also not a con exclusive, but you can pre-order three new Shantae t-shirts now through UDON — Sunset, Hip, and Silhouette.
[UPDATE July 9]
Street Fighter Pin-Fighter Collectible Pins – $15 each
Let your pins battle it out against each other with UDON's new series Pin-Fighter, where UDON pitches two pins against each other, and when one sells out, a new challenger comes in to take its place. The first Pin Fighter series features all 36 characters from Street Fighter Alpha. The pins measure between 1.5″ tall to 3.5″ tall, and the SDCC versions will include six exclusive variant colors, including Chun Li, Cammy, Rose, Blanka, Dhalsim, and Akuma.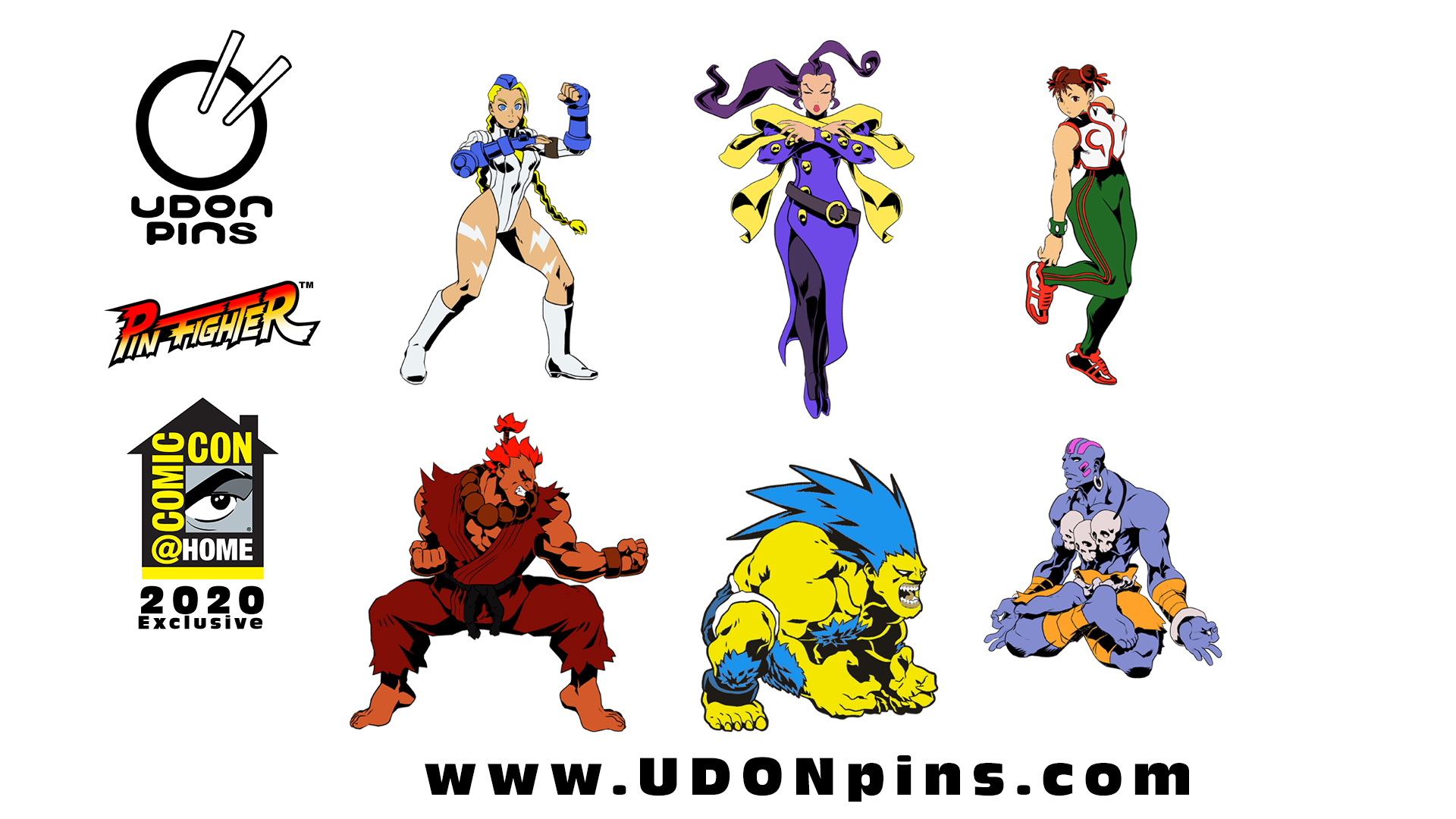 Mega Man Robot Masters Dr. Wiley Collector's Pin – $15 each
Part of UDON's Robot Masters pin series, the SDCC exclusive pin is of Mega Man's foe, Dr. Wiley. The 2″ hard enamel pin features multiple screen printing for enhanced details.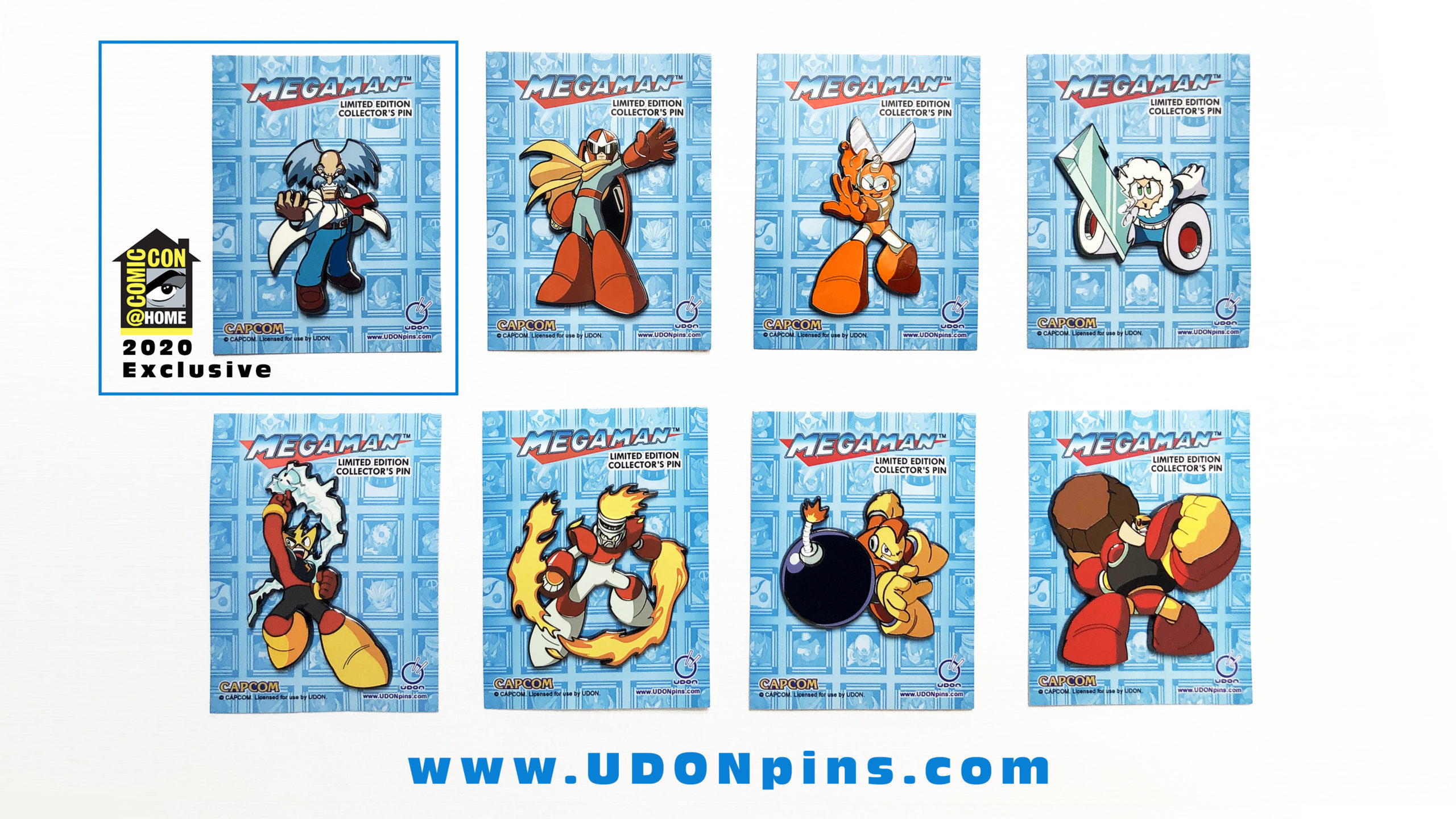 Robotech: Macross VF Fighter Collectible Pins Ben Dixon and Jack Archer – $15 each
UDON is expanding their popular Robotech: Macross VF Fighter Collectible Pin series with two Comic-Con exclusives, Ben Dixon's VF-1A and Jack Archer's VF-1J. Each hard enamel pin is about 2.5″ long, with a 2″ wingspan.
Macross Lynn Minmay Doll Collector's Pin – $15
Macross' iconic Lynn Minmay Doll is now available as a SDCC exclusive pin, measuring 1.75″ tall. It comes mounted on a backing card that resembles the cover art of the vintage Macross model kits from the 1980's.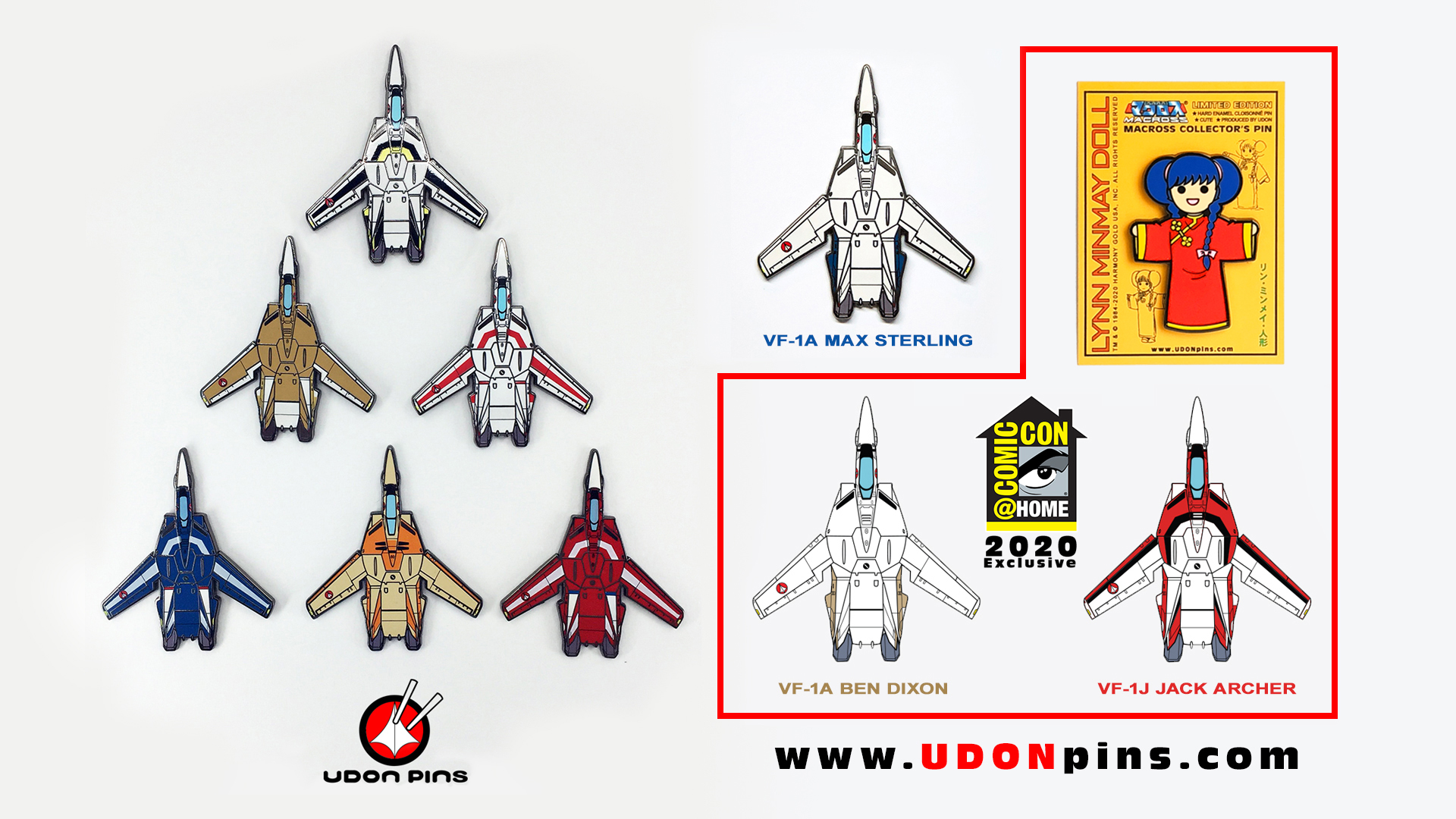 Monster Hunter World Dragon Emblem Collector's Pin – Fire Red Edition – $15 each
You'll be able to grab this jump 2″ collector's Monster Hunters pin of the Dragon Emblem, in a Fire Red variant just for SDCC. It features gold color plated finishing with glowing clear red color.