Attending a convention is hard work — even a virtual one. That's why we love that the Con Rangers created a little recognition for completing some of those tasks with their beloved Con Rangers Merit Badges.
This year's badges mix achievements on both the virtual and physical side of San Diego Comic-Con, because, as we all know, it's a bit of a strange time. That just makes your accomplishments that much more impressive. You'll be able to order them starting Friday, July 23 at 9AM PT via the Con Rangers website.
Here's a look at this year's exclusives and debuts:
[UPDATE July 20]
For years, this blog begged for more offsites to have couches, as we desperately wanted "Couch Con" — a place to sit. This past year, we finally got our wish, but maybe not how we envisioned it.
Con Rangers' SDCC 2021 exclusive merit badge honors all of the conventions we were able to attend, right from the comfort of our own homes, with Attended A Con From Your Couch.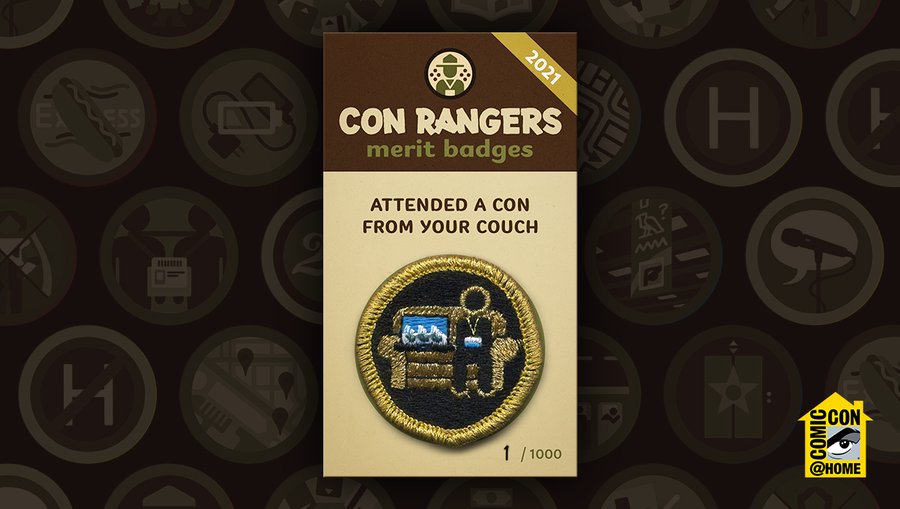 [UPDATE July 18]
Now here is a badge you can really be proud of. This pandemic has hit many people in unexpected ways — but one of the hardest hit have been artists. If you've Supported Too Many Local Artists, you are not only someone who is a hero to those artists, but also someone in need on Con Rangers newest merit badge.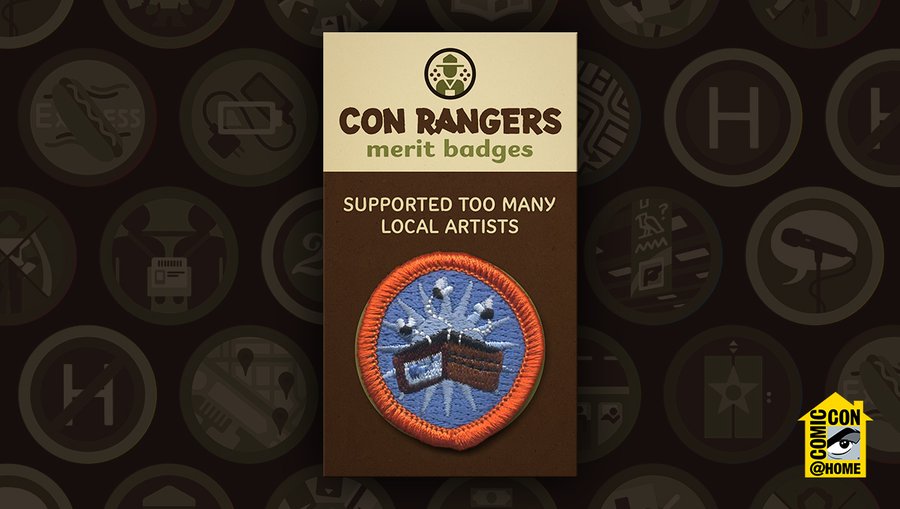 [UPDATE July 15]
San Diego Comic-Con is a busy place, and we don't just mean scheduling-wise. Getting stopped by a human blockades when you need to be somewhere else can happen anywhere at the con — trying to make your way down the sidewalk around a disorganized offsite line in the Gaslamp, running headfirst into a mob of people around the WB or FOX booth on the show floor during an autograph signing. If you've successfully Navigated a Human Traffic Jam, pat yourself on the back, and make sure to buy Con Rangers' first SDCC 2021 badge when it goes on sale Friday, July 23 – Monday, July 26.