For those paying attention at home, you may have already gotten a sneak peek at NECA's San Diego Comic-Con exclusives in yesterday's Youtube panel. However, today, we've got a closer look at this year's exclusives for Teenage Mutant Ninja Turtles and Flash Gordon, as well as information on how to get them.
Pre-orders for this year's exclusives will begin Thursday, July 22 at 10AM PT on NECA's webstore, though you'll also be able to purchase everything through Target (with the exception of the accessories set in the TMNT set, which will only be available through NECA's store).
Now, onto this year's exclusives:
Up first is NECA's biggest SDCC exclusive of the year, a TMNT (Cartoon) – Channel 6 Newsroom 4-Pack and Accessory Set Bundle. You can put yourself in the news studio with this classic set.
A freak accident turns April into a feisty feline, and frantic antics ensue in "The Catwoman from Channel 6". This 4-pack set includes Catwoman April, Irma, Burne, Vernon, and tons of extras. In addition, the set sold through NECA also includes additional SDCC accessories, including a t-shirt, enamel pin, iron-on patch, poster, and press ID.
It will retail for $175.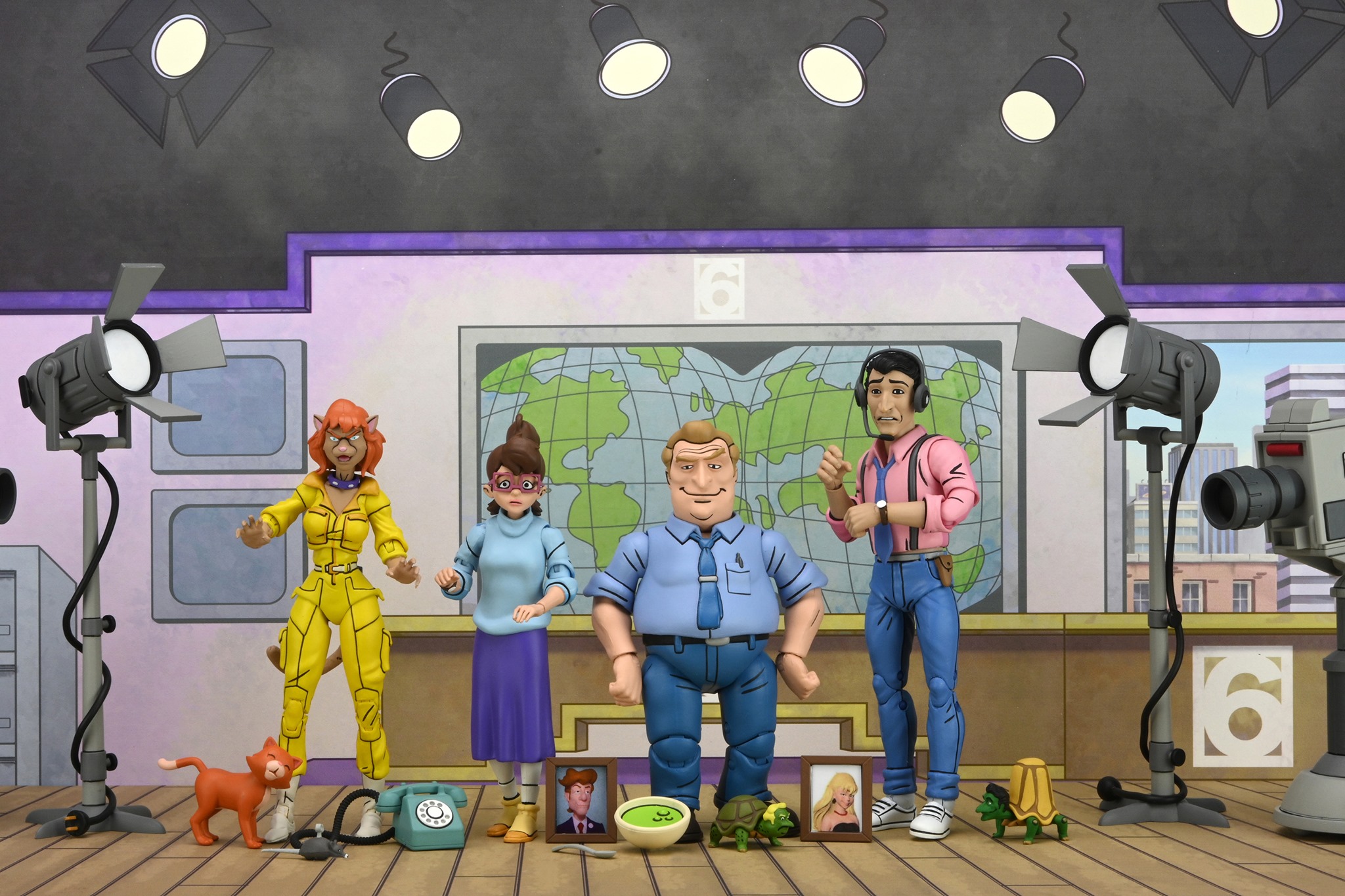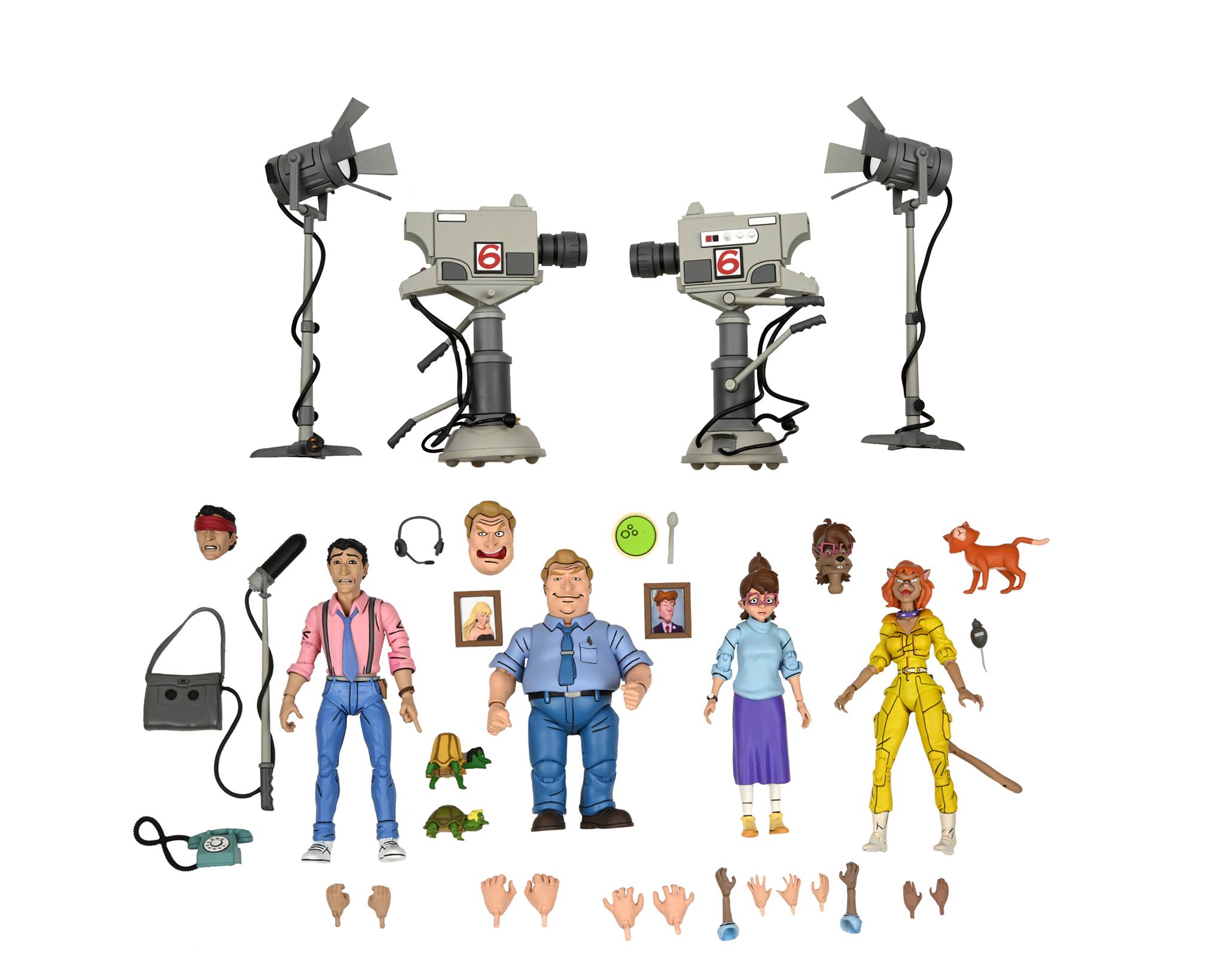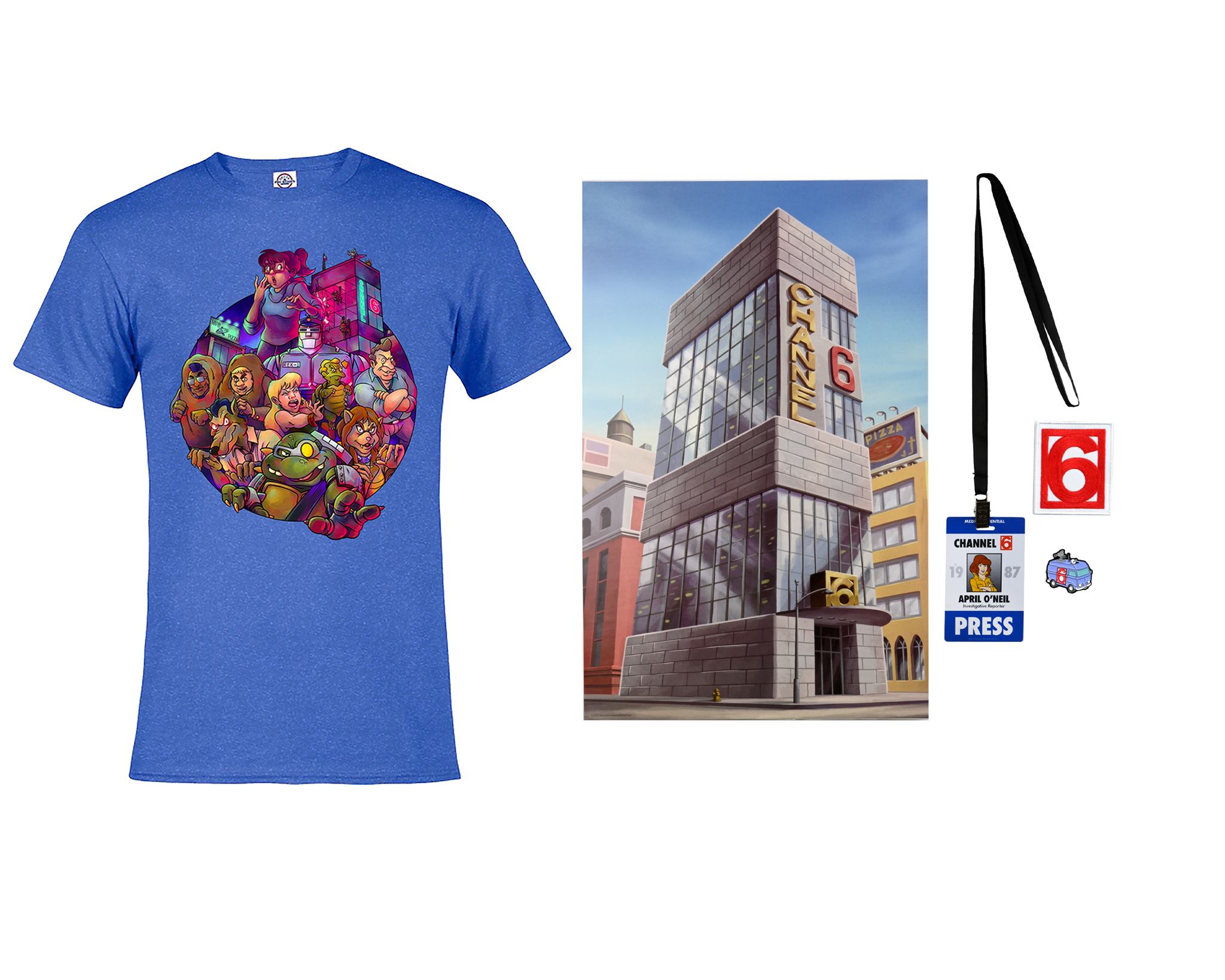 Then, NECA takes things old school, with two King Features toys — Flash Gordon and Ming the Merciless. These 7″ scale figures are inspired by the classic toy that supported the TV animated Flash Gordon, and reflect the costumes and details from that beloved 1979 line. Each figure will retail for $30, and comes in vintage-style blister card packaging.