Toynami doesn't need a physical convention to bring you awesome collectibles and toys. Pre-orders for their convention exclusives are now up for several items from popular licenses like Robotech and Acid Rain.
Here's a look at this year's exclusives:
Rick Hunter Transformable 1/100 VF-1J Battle Cry w/ Figure – $79.99 PRE-ORDER NOW
In the episode "Battle Cry," Rick Hunter's life is put on the line by Lt. Commander Lisa Hayes after she delays a counterattack against a Zentraedi ship. This 1/100 scale Veritech captures minute details and lines of Ricks' renowned VF-1J with exacting precision.
The set is transformable into three modes: Battloid, Guardian, and Fighter, and includes gun pod and missile attachment accessories. The figure features over 30 points of articulation for maximum pose-ability.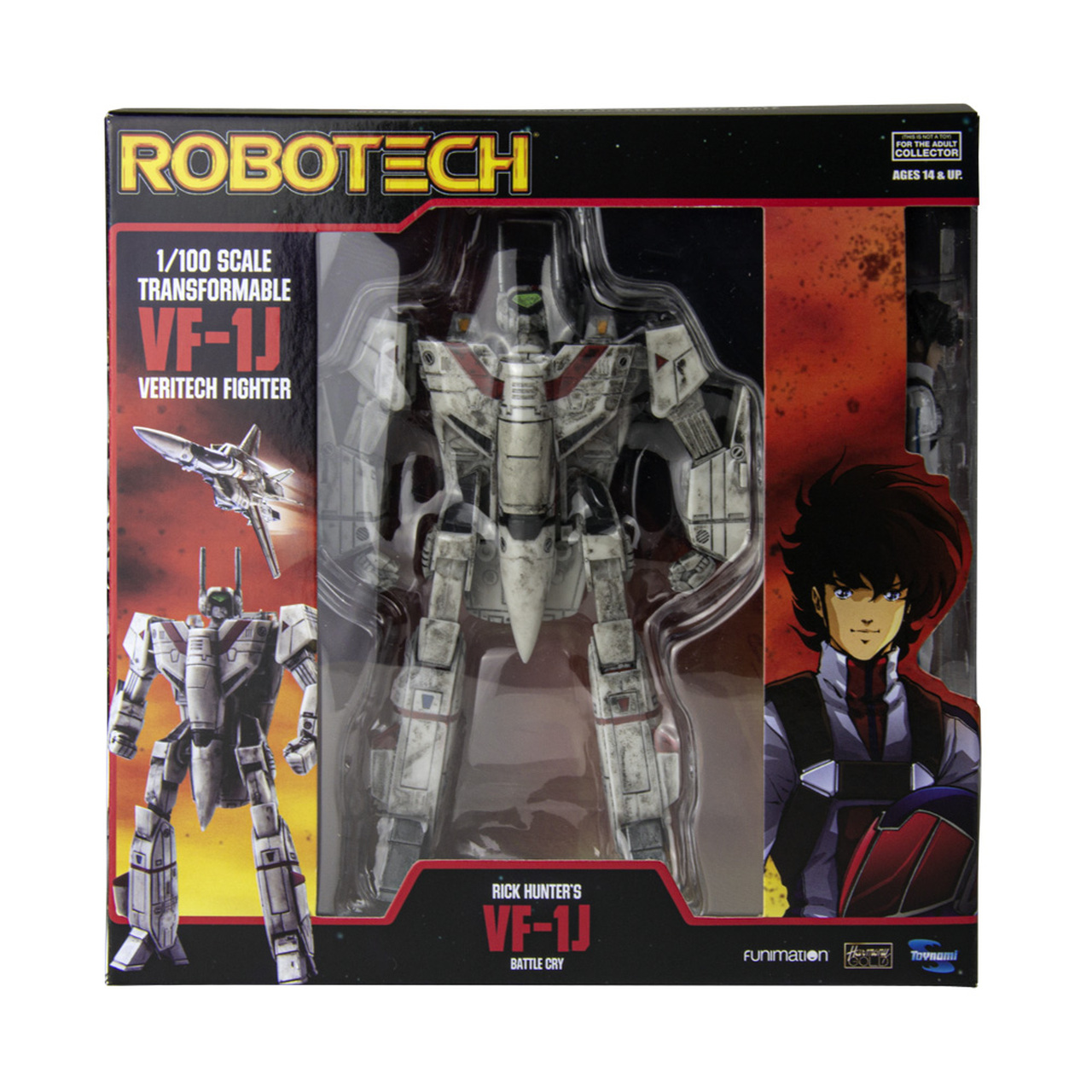 Little Nimbus Special Edition Figurines Set – $54.99 PRE-ORDER NOW
On a moonless night, nothing makes your heart flutter as much as spotting a shooting star. Some of these shooting stars fall amongst clustered storm clouds, and this is where baby nimbuses are born.
These exclusive new babies were just born and need a safe haven to grow. This Comic-Con@Home exclusive set features four 2.5″ styles in one box: Aurora, Midnight, Dawn, and Sunshine. Limited to 500 sets.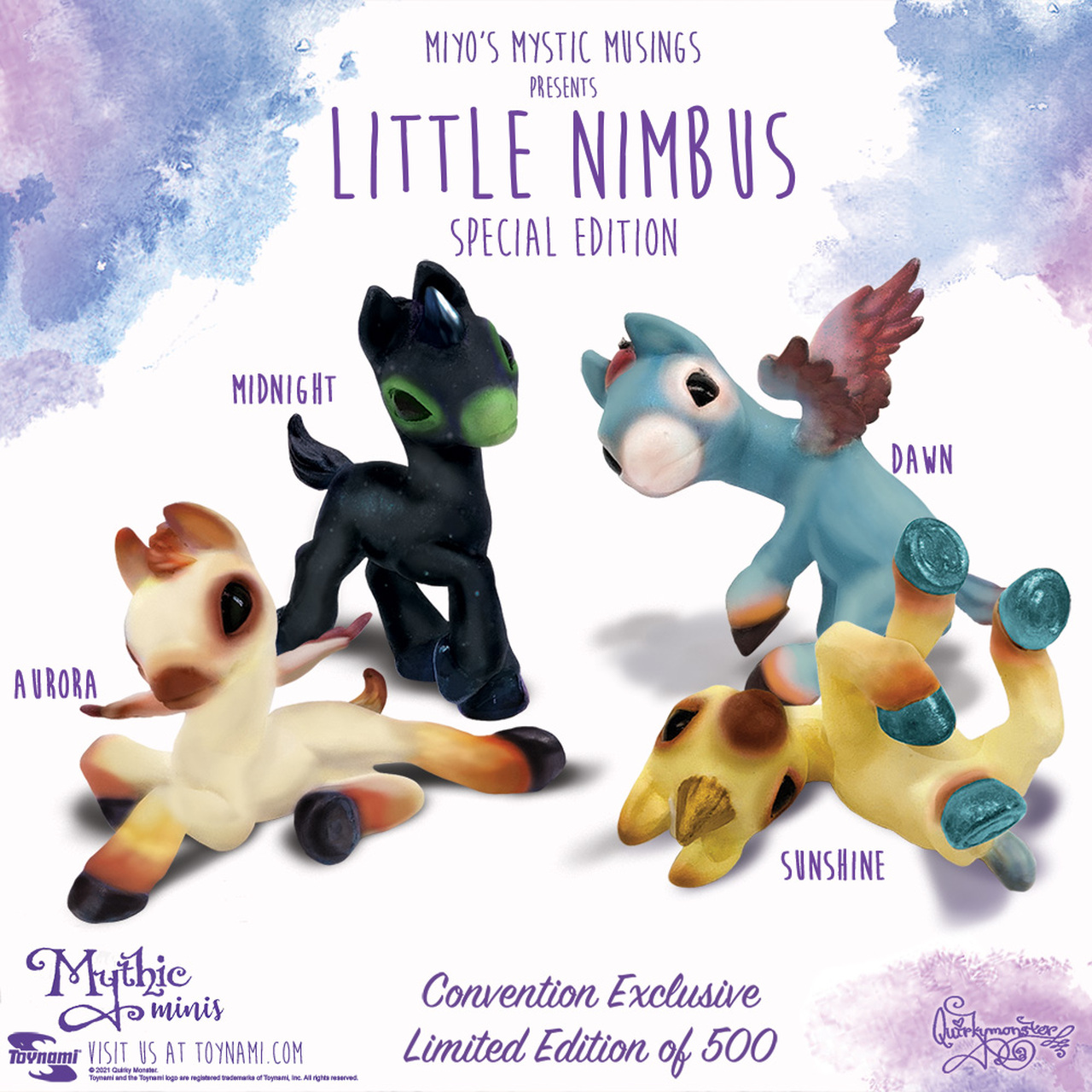 Acid Rain Shadow of Assamite – $25.99 PRE-ORDER NOW
The Shadow of Assamite is a mysterious paramilitary group infamous for attacking trade convoys across the continent, but never robbing any cargo on their escapades. To this day, nobody has ever unearthed the motives behind their eerie attacks.
The Acid Rain World 1:18 series, featuring six random weapon combinations.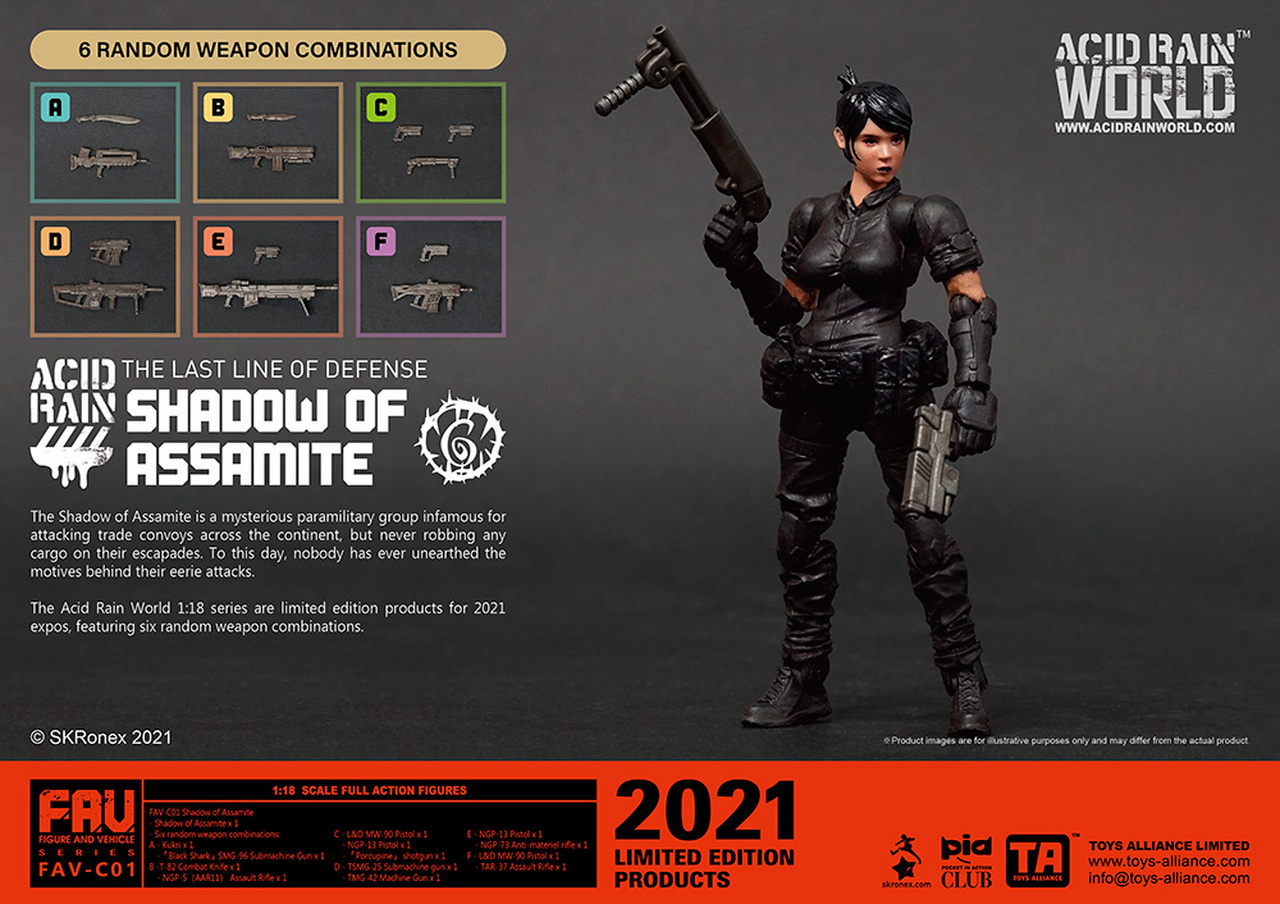 Acid Rain Valdo – $69.99 PRE-ORDER NOW
On the Omangan battlefield, losing a limb or two is no excuse to retire from the frontlines. Cybernetic prosthetic technologies can reforge disabled soldiers with metallic bodies. A captain of Omanga's southern border patrol, Valdo was given the Devil's mechanical arm to better defend the frontiers. He dyed this sinful arm orange to remind himself of all the blood it spilled. He covered this arm with a glove whenever he was away from the battlefield, concealing the orange from the general public. The Acid Rain World 1:18 series are limited edition products.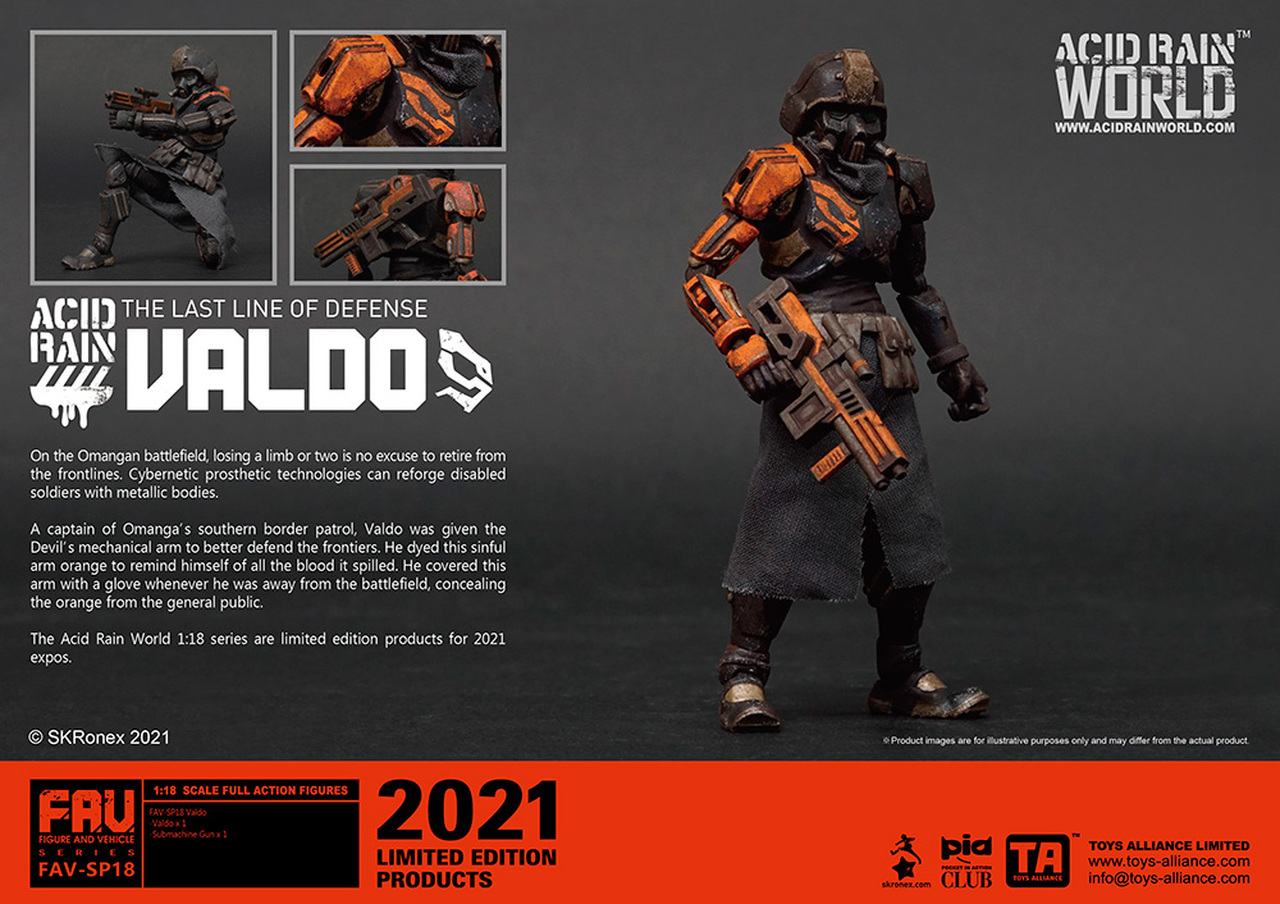 Acid Rain Nana (Neo Atlantis Mascot) – $64.99 PRE-ORDER NOW
The famous mascot of Neo Atlantis, Nana often appears in her company's celebrations and promotional activities. Only insiders know that beneath the iconic costume, Nana is an elite security agent ready to counter any sabotage Neo Atlantis may face. The Acid Rain World 1:18 series are limited edition products.
This Nana figure also includes a strap, briefcase, and stapler submachine gun.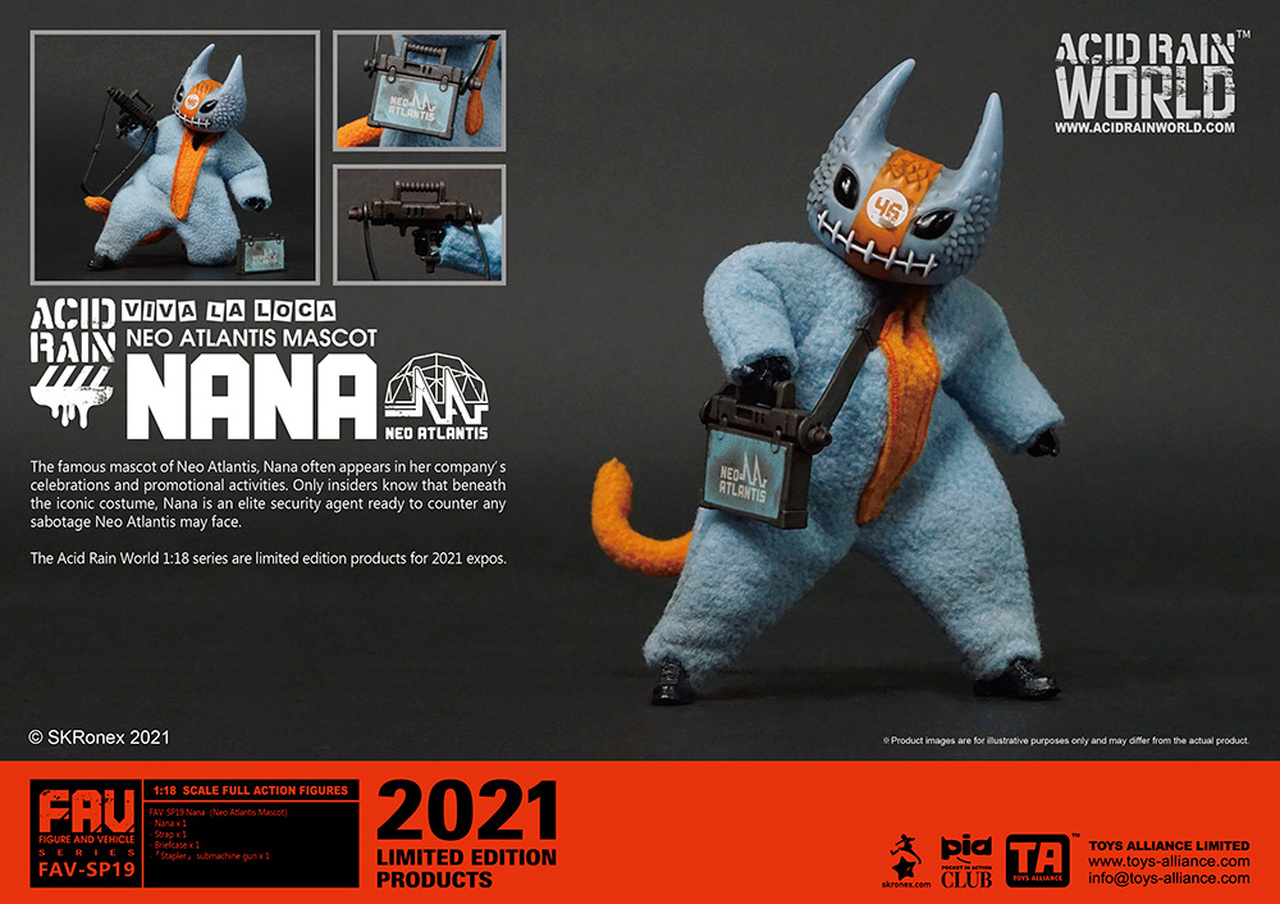 Acid Rain Halogen Jeep – $69.99 PRE-ORDER NOW
The Acid Rain World 1:18 Viva la Loca series are limited edition products.