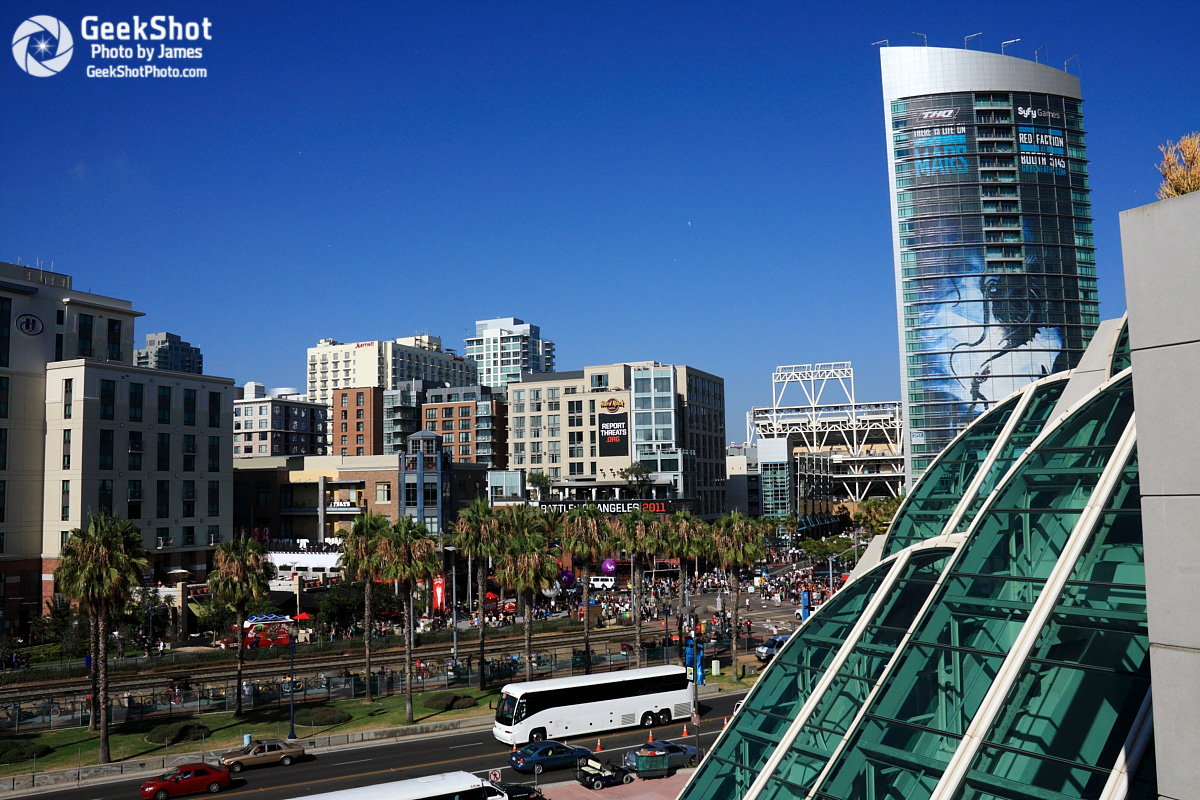 While most are still waiting to get their badge for Comic-Con Special Edition, the lighter, scaled back sister convention of San Diego Comic-Con happening in November (badges on sale this Saturday at 11AM PT) — you can go ahead and book your hotel room!
onPeak is once again Comic-Con International's hotel reservations system partner, hosting 39 hotels in the Gaslamp and Mission Valley areas. These are special rates, meaning it's typically cheaper to book through CCI and onPeak's system.
Rooms range from $119/night at the Sheraton Mission Valley San Diego Hotel to $249/night at Embassy Suites by Hilton San Diego Bay Downtown, Hilton San Diego Bayfront, Manchester Grand Hyatt San Diego, and Marriott Marquis San Diego Marina.
In order to reserve your room, you will need a credit card to hold your reservation. On or around November 5, 2021, the hotel you have selected (not onPeak) will charge your credit card for a one night deposit. That deposit is fully refundable if you cancel the hotel before Thursday, November 11.
You will pay the remainder of your balance upon check-in.
You can now book your hotel room.