CCI quietly announced four more Special Guests yesterday for Comic-Con Special Edition this November.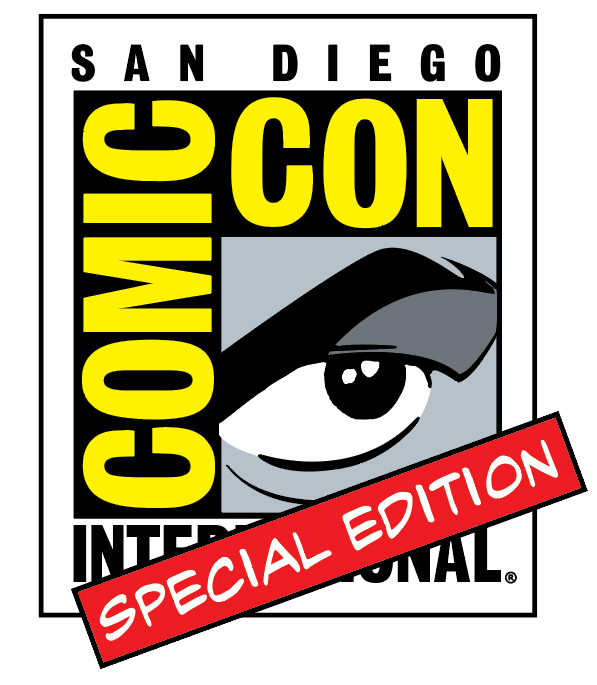 From the Toucan Blog, here are four more Special Guests for CCSE this November:
Greg Evans • Greg Evans grew up near Disney Studios in Burbank and yearned to be an animator. Walt never called, so Greg got a credential at CalState Northridge and taught high school art in El Centro and, with his wife Betty, in Australia. Three kids, several jobs and numerous syndicate rejections later, Greg hit with Luann, a strip inspired by his daughter, Karen. In 2003, Greg received the National Cartoonists Society Reuben Award for Outstanding Cartoonist of the Year. And in a perfect full-circle, Karen now co-writes the strip. "I'm glad Walt never called," says Greg.
Karen Evans • As a kid, Karen's silly antics inspired her dad, Greg, to create his Luann comic strip; as an adult, she tries to be a smidge more serious, conspiring with her dad as co-author of the strip. She is also an educator, event organizer, and accountability coach and proudly serves as the national representative for the National Cartoonists Society. Karen lives with her husband, horses, and one old cat in San Diego's north county and is thrilled to see everyone at SDCC Special Edition.
Jae Lee • Jae Lee is a Korean American comic book artist known for his dark style. In 1990 he became one of the youngest artists ever to work for a major publisher. He is an Eisner Award winner for his work on Marvel's The Inhumans. His art can also be seen in Stephen King's Dark Tower, Before Watchmen: Ozymandias, and Batman/Superman.
William Stout • One of a handful of people who have attended every San Diego Comic-Con. Early in his career he assisted Russ Manning, Harvey Kurtzman, and Will Elder. Stout drew the Wizards poster and about 120 other film ads. His 70+ film career includes both Conan movies, Predator, Masters of the Universe, Return of the Living Dead and Pan's Labyrinth. His book The Dinosaurs: A Fantastic New View of a Lost Era inspired Michael Crichton's Jurassic Park. Bill has murals at the Houston Museum of Natural Science, Walt Disney's Animal Kingdom, the San Diego Natural History Museum, and the San Diego Zoo. The hardcover Fantastic Worlds: The Art of William Stout covers his 50-year career. Bill is currently assembling a box set containing all of his comics work.
Special guests typically receive a special "Spotlight" panel during the convention, so attendees have a chance to hear their favorite authors and artists speak live.
This week's announcement doesn't mention anything coming for next week, so this may be the final wave of Special Guests for SDCC Special Edition. Still, we never say never around here, so keep an eye on our Under the Dinner Table updates to catch up on tons of other things and people who will be at Comic-Con Special Edition in November.
Are you excited about these guests? Let us know in the comments.