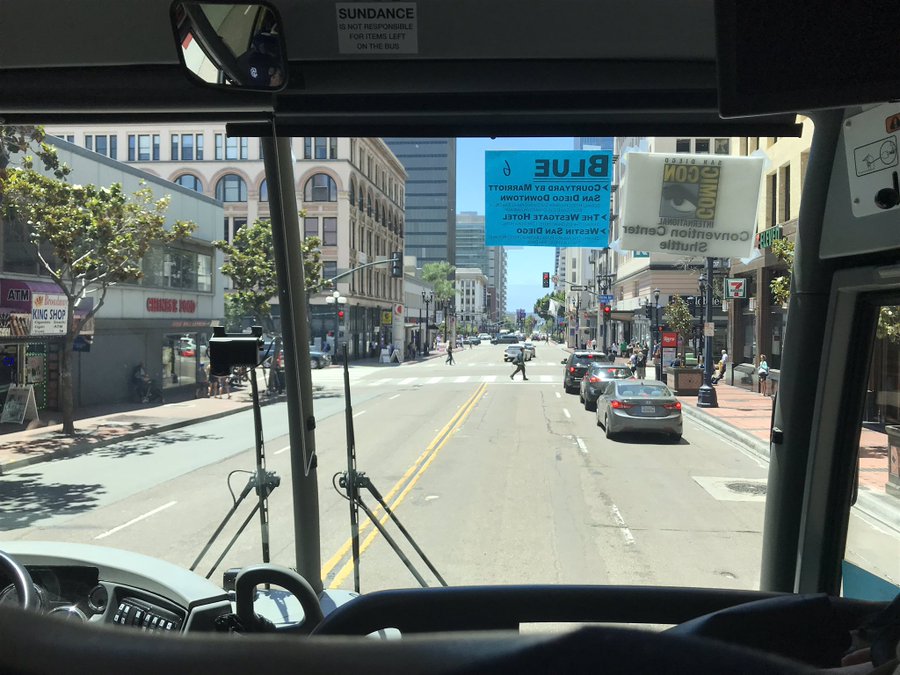 Perhaps the question we've been asked the most about Comic-Con Special Edition is — will there be a shuttle? We've been hearing rumblings for month that the answer is "no", and that still mostly holds true, with some important caveats.
First of all, if you're used to San Diego Comic-Con's free shuttle between the hotels and the convention center, that will be running, but for ADA only. For attendees with mobility disabilities, free shuttles will be operating by reservation on a first-come, first-serve basis between the official CCI hotels and the San Diego convention center. Shuttles are designed to accommodate a wheelchair, and passengers are allowed one companion.
To make a reservation in advance, you can call Seat Planners at 619-572-9121 between 8:30AM-5PM PT daily (except Thanksgiving) to arrange for a shuttle. You can find more information about this service on CCI's transportation page. Again, this service is for ADA only.
Additionally, there will be complimentary shuttle transportation open to all Comic-Con Special Edition attendees going between the San Diego Convention Center and the new Comic-Con Museum. This shuttle is also ADA accessible, but unlike with the hotel shuttles, anyone can ride. This shuttle doesn't need to be scheduled, and runs roughly every 30 minutes between the hours of:
Friday, November 26: 10:30AM-5PM
Saturday, November 27: 9:30AM-5PM
Sunday, November 28: 9:30AM-5PM
There's additional information about public transportation options on CCI's page, including the MTS Trolley, Coaster Commuter Train, and Amtrak Pacific Surfliner.