Artist Nick Kremenek and his Dreamforger Studios's pieces will transport you to worlds far away, from fandoms spanning from Ghostbusters to The Witcher to Firefly and beyond. This year, he'll be exhibiting at WonderCon at Booth #C-36, where you'll catch him with new exclusives, prints, and more.
Here's a look at this year's offerings:
[UPDATE March 21]
Nick Kremeneck has one more vinyl sticker on deck for WonderCon and this one could even light up a garbage chute, because it glows in the dark. A not-so-subtle warning to "Choose Wisely" with a dual logos, this sticker is perfect for both Jedi and Sith Star Wars fans.
[UPDATE March 18]
Toss a coin to your witcher… and toss some coin to Kremenek, because he has brand new The Witcher coasters making their debut at WonderCon. Based on the popularity of his first design, he's created a new one for the Lion Cub of Cintra. The 4″x4″ coasters feature Kremenek's design imprinted on Italian marble tiles, so they're not only functional, but stylish.
You can pick it up (or the original) for $15 if purchasing one, $30 if purchasing two coasters (which come in a corrugated box), or $65 for 4 coaters (which come in a wooden collectors box).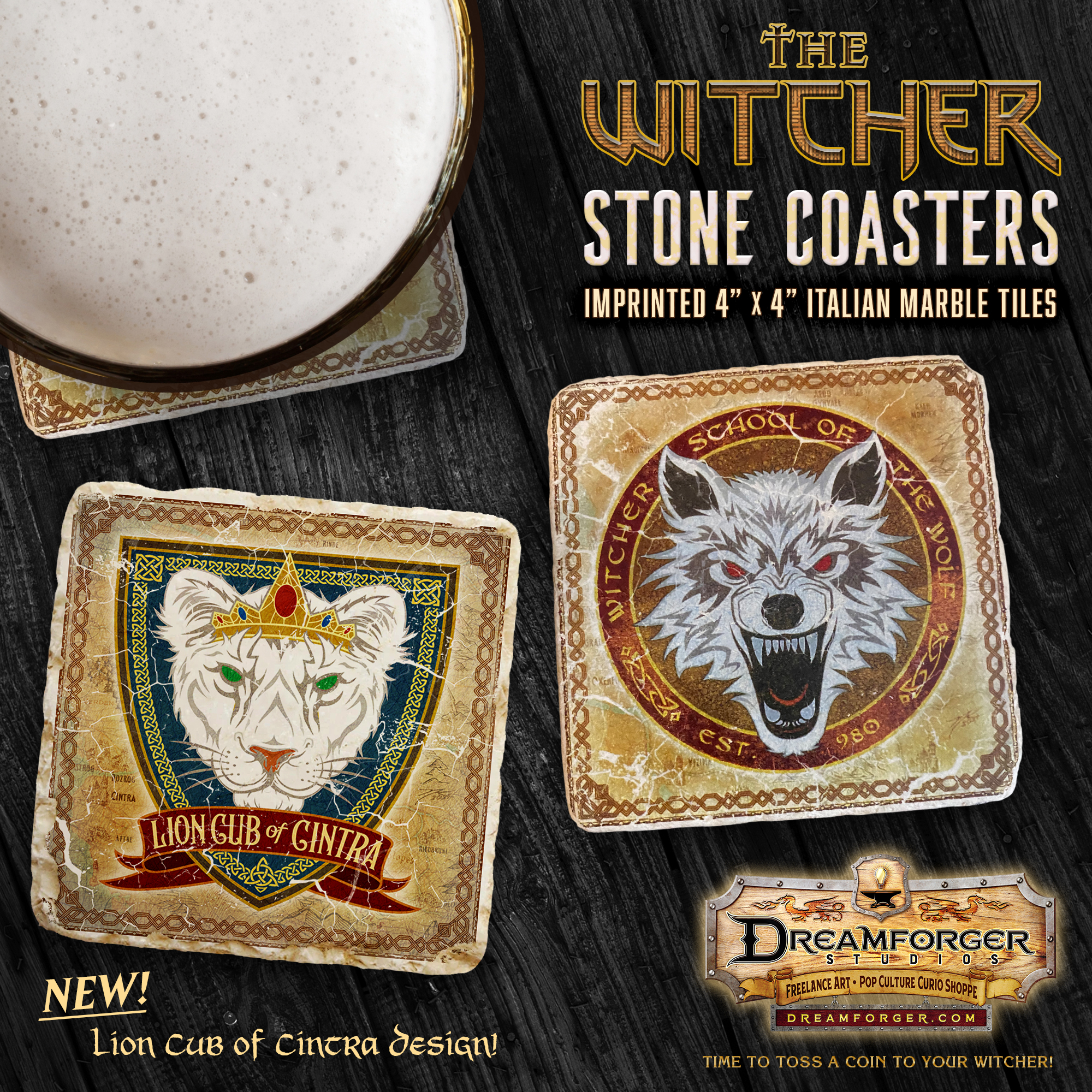 [UPDATE March 17]
Nick never fails to listen to his fans, and his fans have demanded STICKERS! Debuting at WonderCon is a pair of Rebel Alliance Recruitment decals, perfect for the bumper of your favorite cruiser.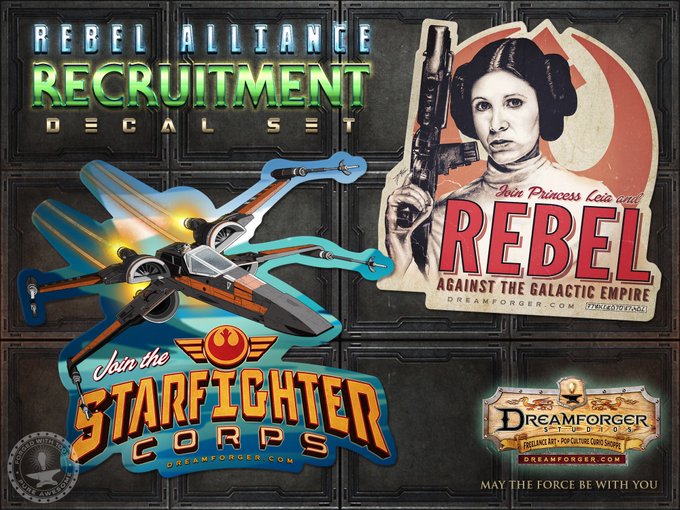 Up first, you can show off being a proud member of the Professional Paranormal Investigations & Eliminations team, with this new exclusive pin. We're ready to believe you!
You won't be afraid of no ghosts when you wear this 1.5″ pin, which also glows in the dark, thanks to its "ectoplasmic glowing properties".
Get it for only $14.99 at Dreamforger Studios's booth, or at his webstore (soon to be revealed).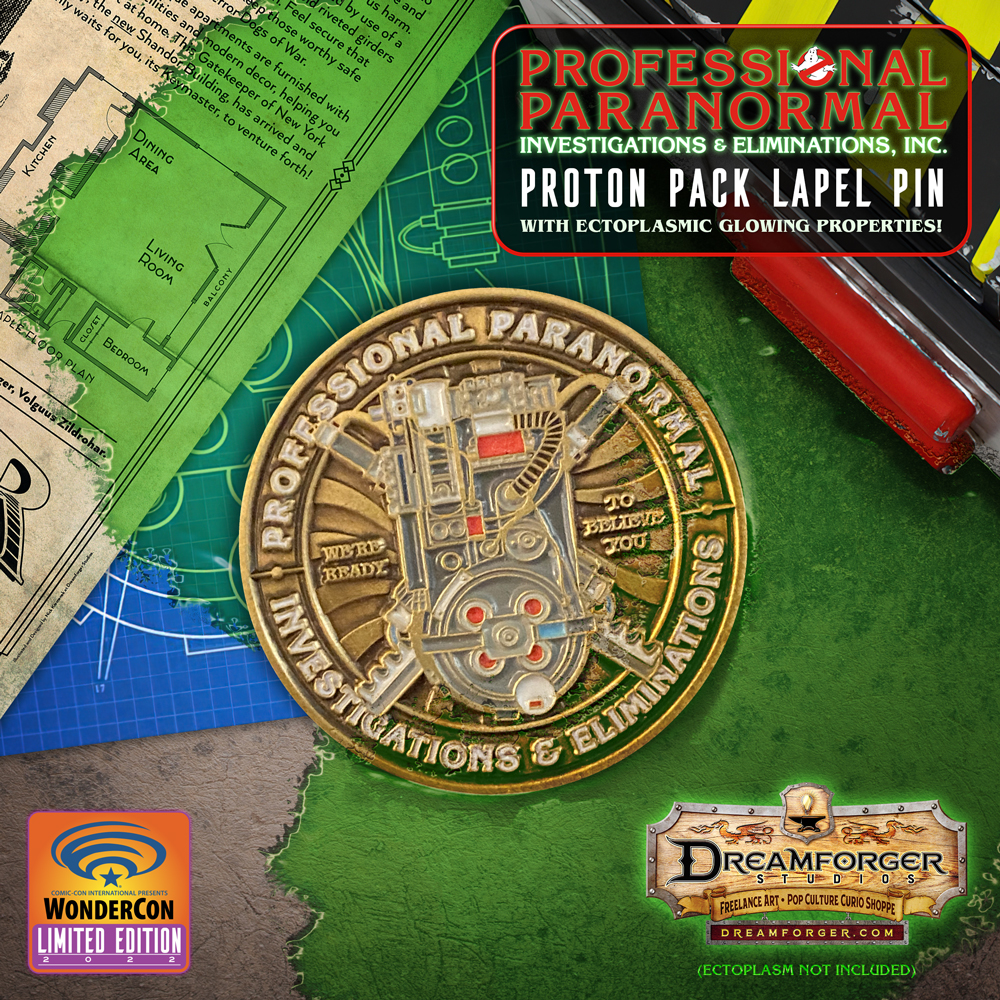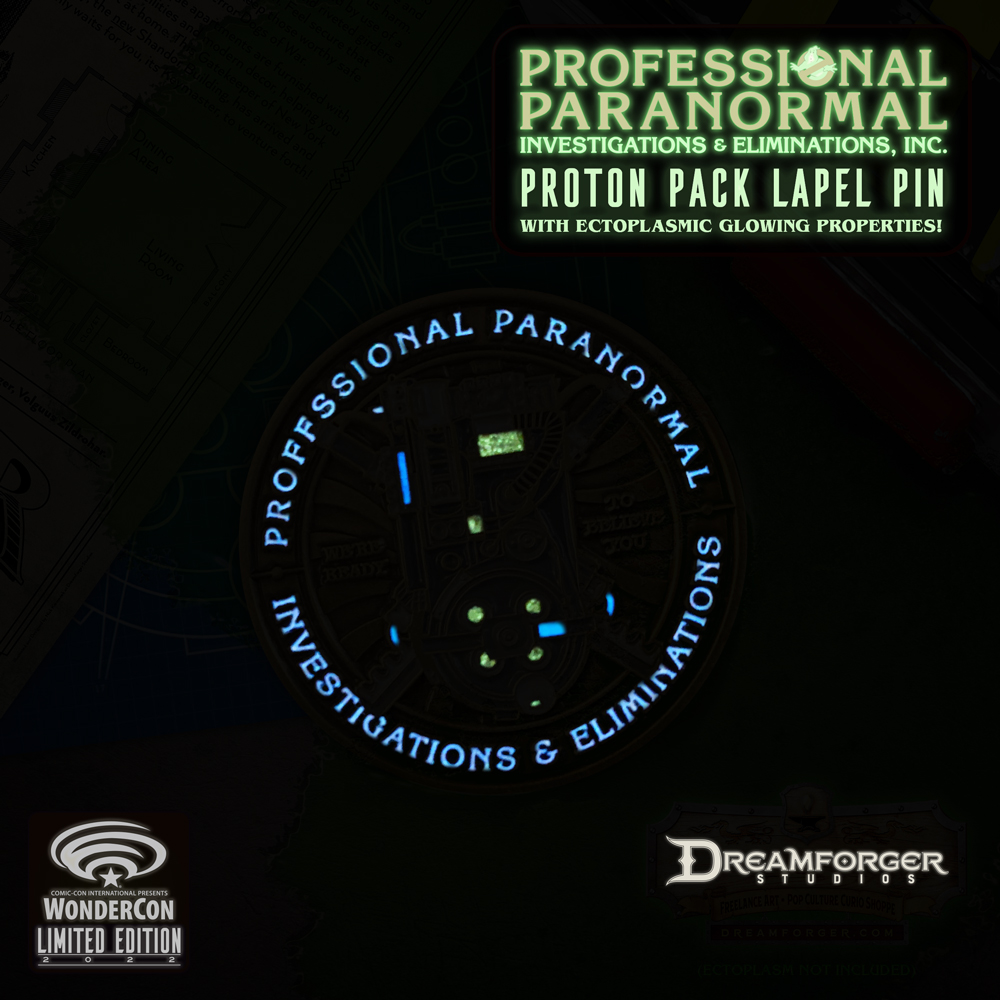 In addition to his exclusive pin, Kremenek will also have new 8″x10″ prints of his Firefly travel posters for "Persephone", "Sihnon", "Whitefall", and "Regina". You can pick them up for just $9.99 each.