Contemporary artist Martin Hsu is always a favorite on the WonderCon and San Diego Comic-Con exhibit floor, where he creates New Traditional Asian Art that is both beautiful and adorable.
While Hsu won't be on the convention floor just yet, he's offering some exclusive WonderCon 2022 paintings, prints, and commissions. You can find his new Totoro Turning Red series on his website, which you can purchase as a framed painting, 11″ x 14″ print, or a three-pack of 5″ x 7″ prints (buy two, get one free). These will be available in the WonderCon 2022 tab on April 1 in Hsu's online store.
Hsu is also re-opening his popular "I Wanna Hug" commission series. Available as graphite and gold acrylic on 5″ x 7″ watercolor paper, you can choose two characters from your favorite fandom for $100 or two animals for $80. In either case, one character will be facing forward, while the other will be facing away. He's only opening 10 spots on April 1, so don't wait too long to order one. Don't forget to allow three weeks for delivery.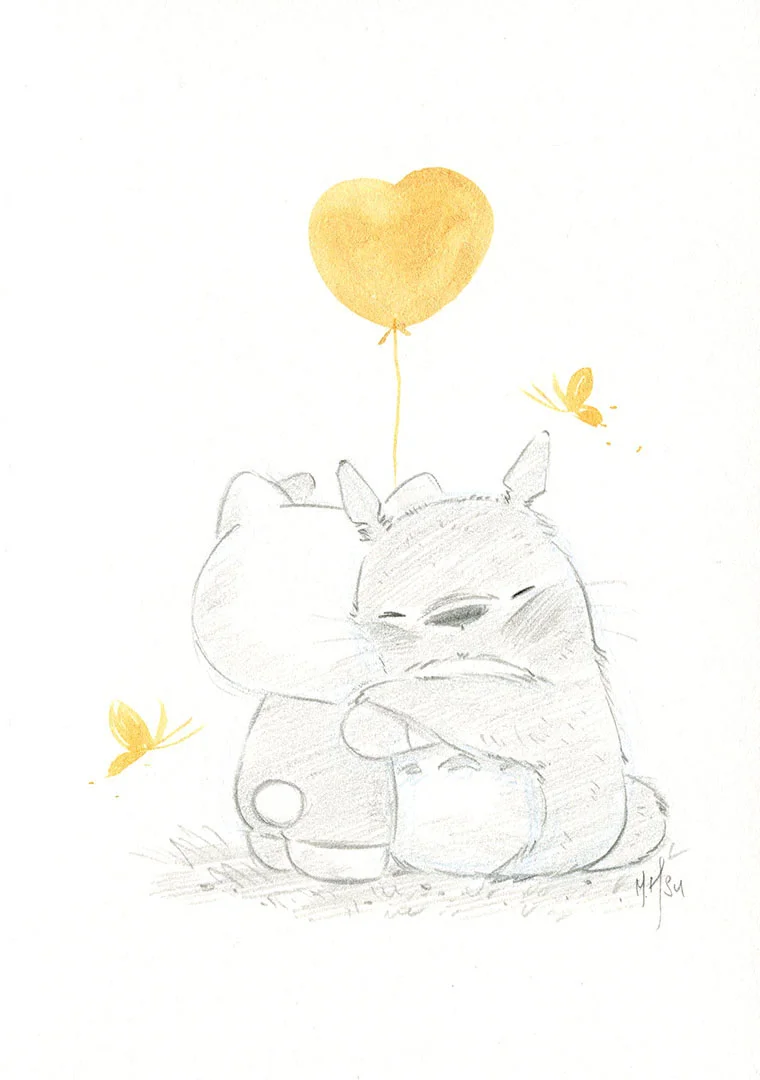 While everything will be available to the public on April 1, you can get an early shot at everything by joining Hsu's presale mailing list. Contact Hsu at martinhsuart@gmail.com if you're interested in joining his list.