The bi-coastal gallery, Spoke Art, recently revealed some teases of the prints they will have at their WonderCon Booth #2288.  This year you'll be able to snag over a dozen prints by Andrew Kolb, Max Dalton, Joshua Budich and many more artist. True to the spirit of WonderCon and Spoke Art, these prints span the many corners of fandom from nearby castles and galaxies far, far away.
[UPDATE March 31]
Spoke Art has updated their website with full images of the rest of their reveals (and what looks to be perhaps a foil Reservoir Dogs variant?) Be sure to stop by booth #2288 this weekend for all these amazing prints and more.
Artist JP Neang will be visiting the booth to sign copies of their enchanting "Growing Up With Miyazaki" print on Saturday, April 2nd from 1-2pm at 2288.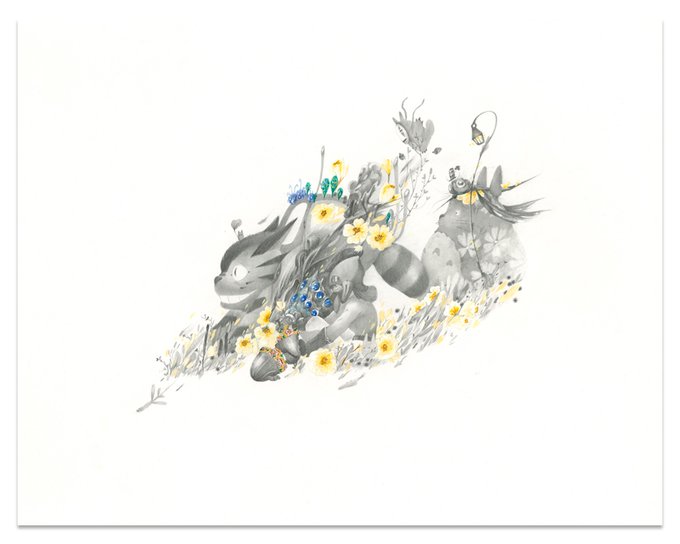 These four Jungle Cruise inspired pieces by Andrew Kolb include the all the best parts and puns from the iconic ride.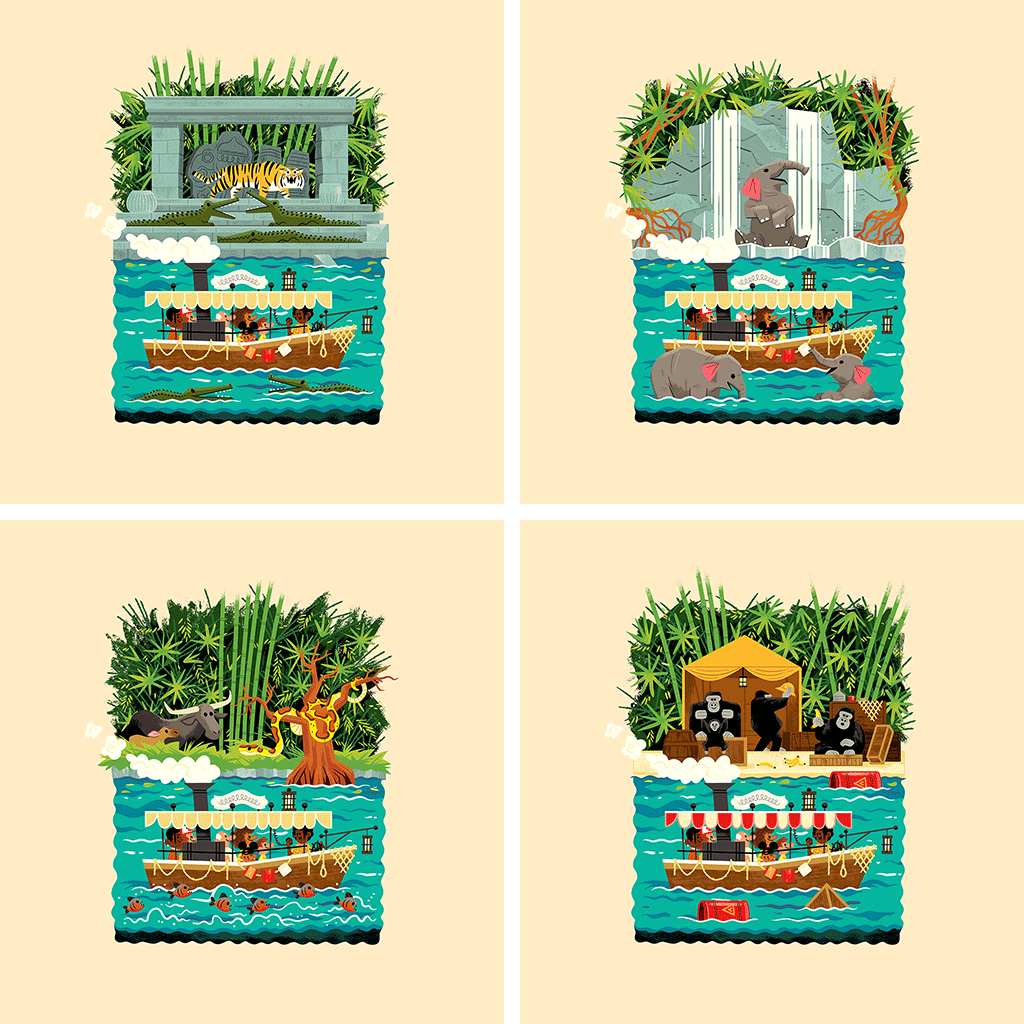 From Brooklyn based artist Jason Raish we have this Seinfeld inspired group portrait.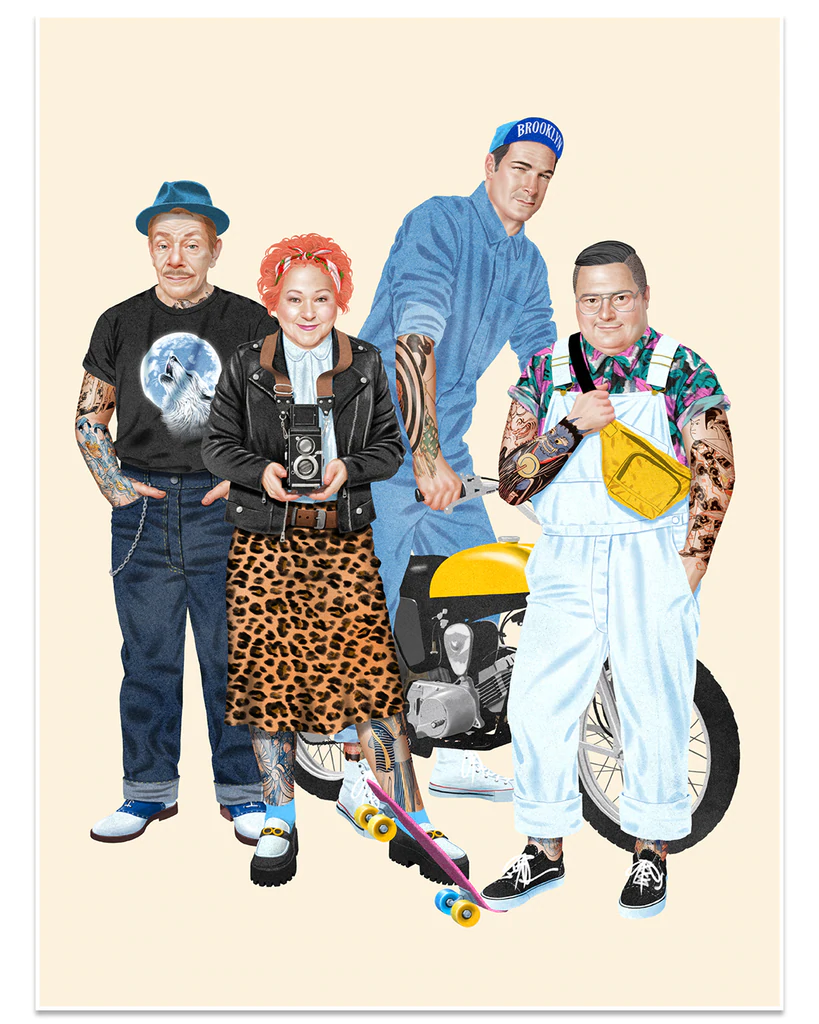 I am completely and utterly obsessed with this print for The Witch by Ricardo Diseño, his first work for Spoke Art. I would like to live deliciously, thank you.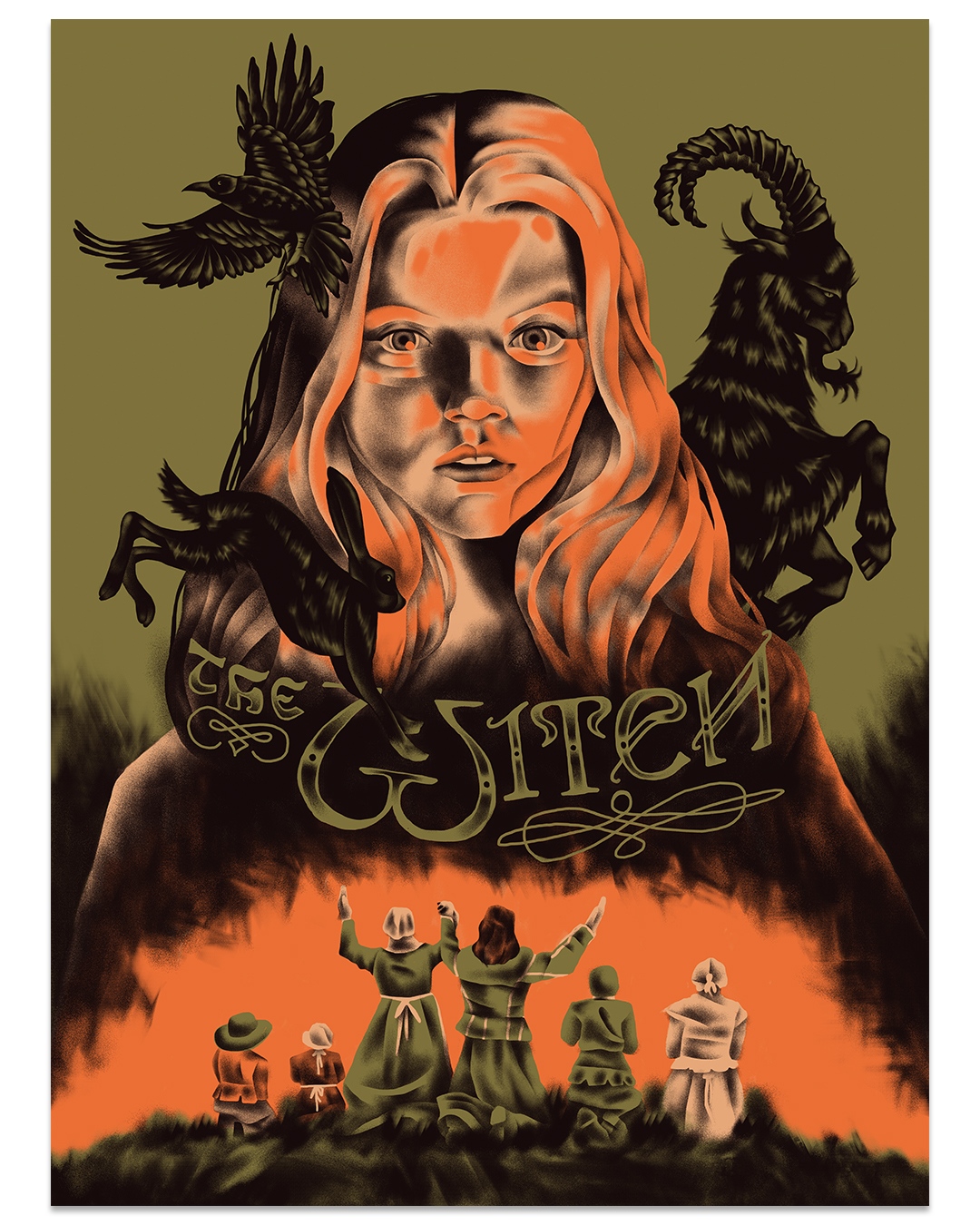 [UPDATE March 30]
Spoke Art is bringing back and oldie but a goodie, with two new colorway variants for the classic Jeff Boyes print inspired by Wes Anderson's Royal Tenenbaums, "The Baumer." This print has been sold out for about a decade so a new version (or two!) is very welcome.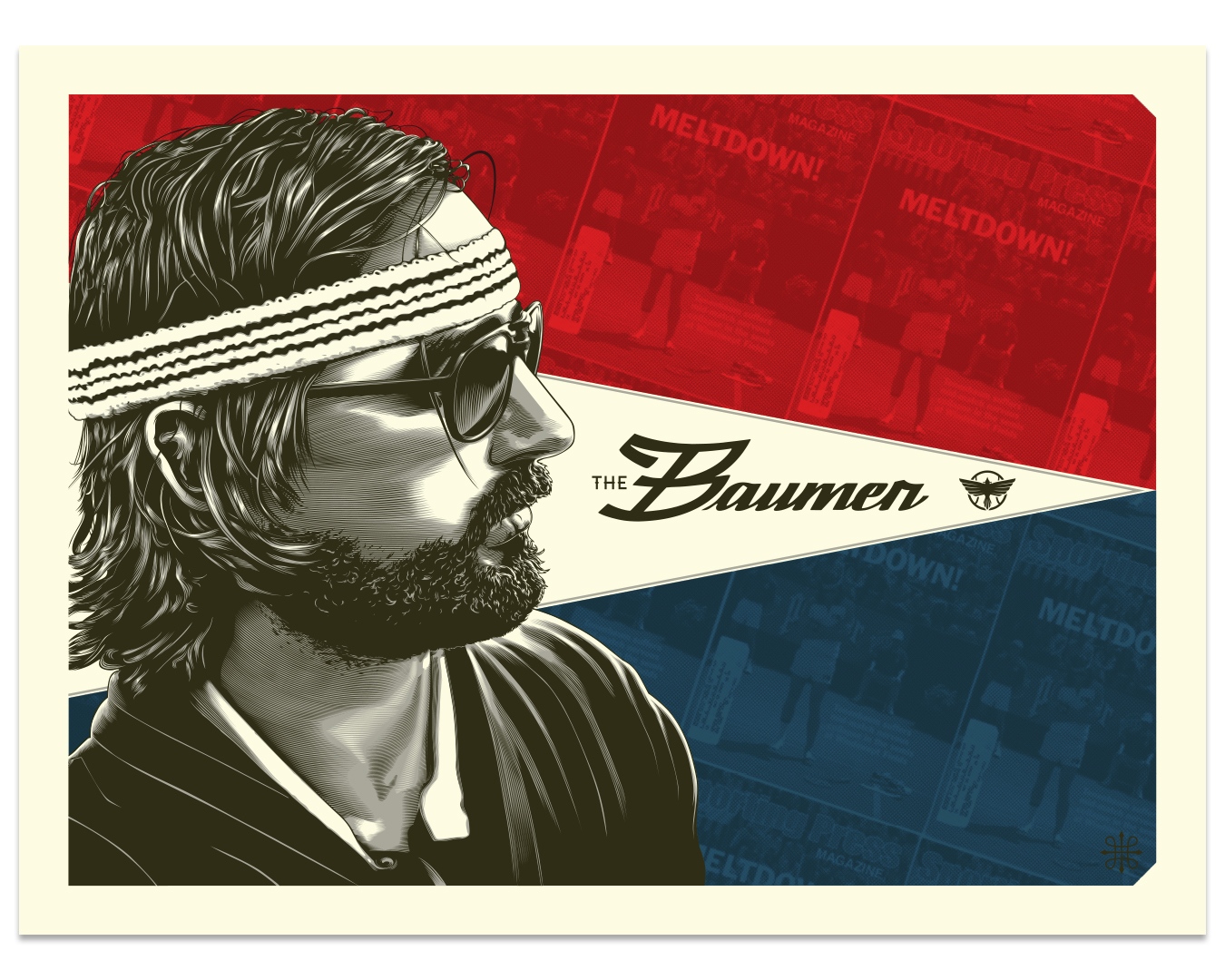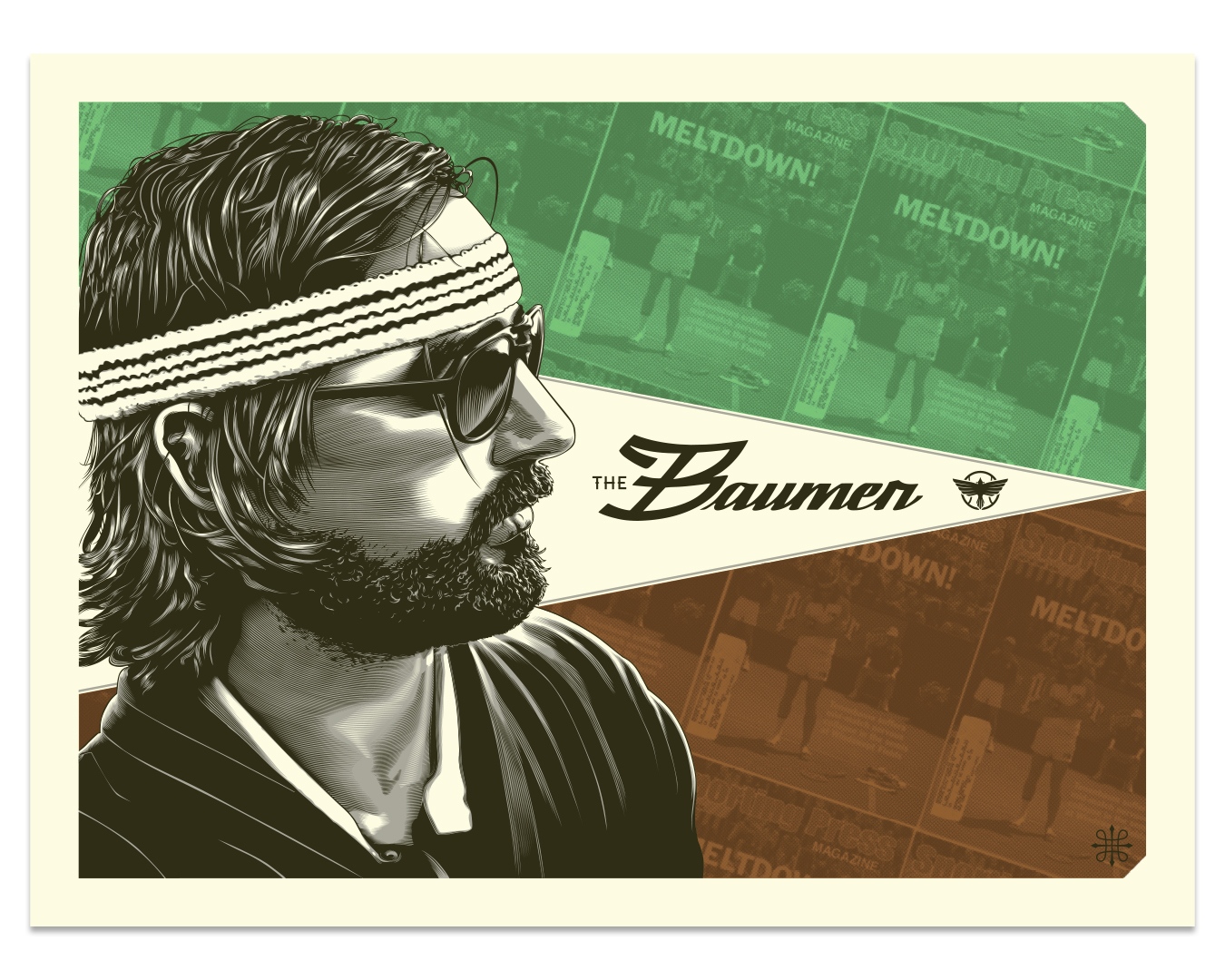 Dakota Randall's second print for WonderCon (the first being the Obi-Wan Kenobi print shown below) is for No Country For Old Men, the 2007 Joel and Ethan Coen film which won Best Picture at the 80th Academy Awards. Score all of Spoke Art's prints at their WonderCon booth, #2288.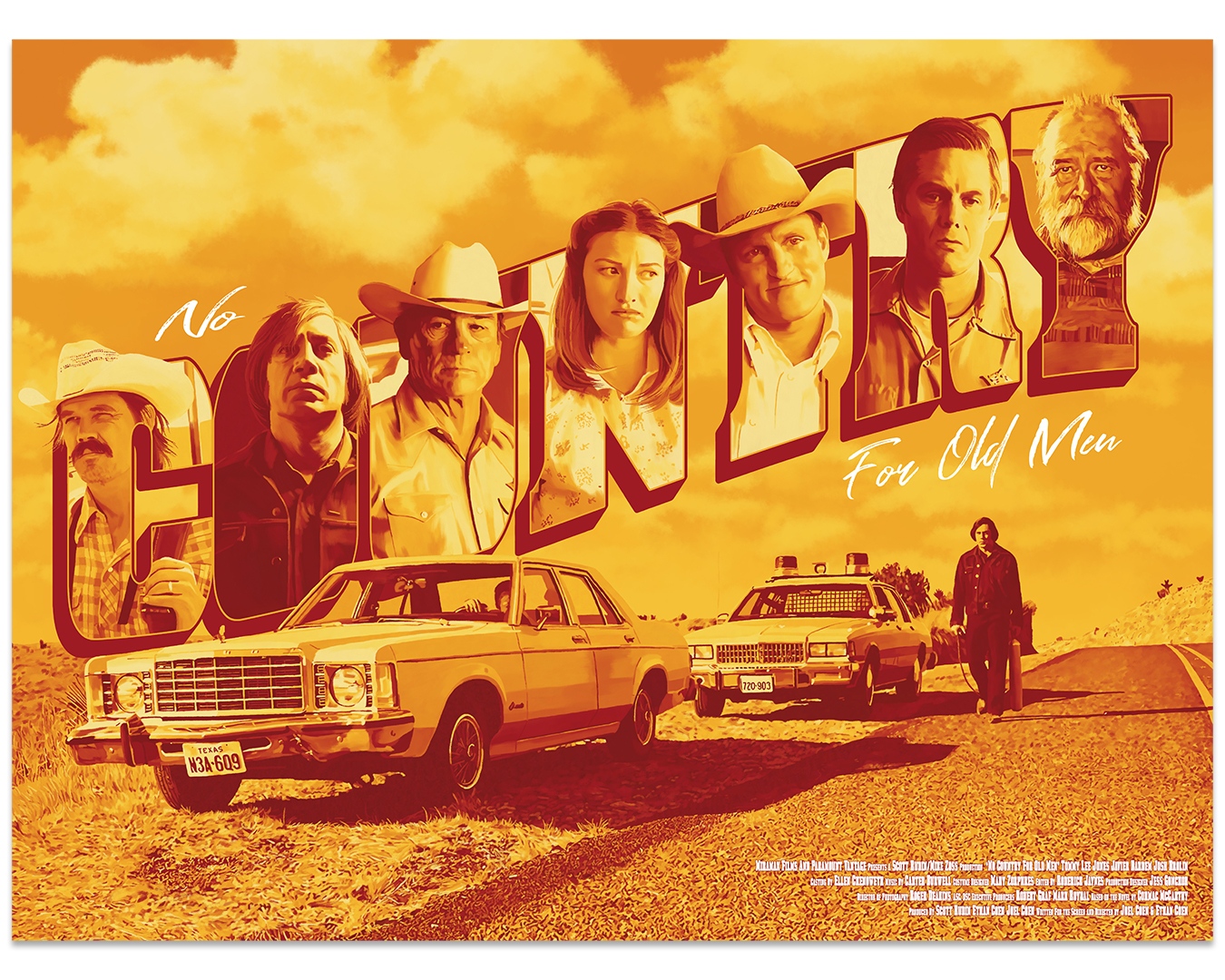 [UPDATE March 29]
Today's two Spoke Art full reveals could not be less similar. First, we have an effervescent Anaheim travel poster inspired print by Steve Thomas.
Next, we have a dark and moody print from Brooklyn based artist, Jonathan Bartlett, for the 1998 Wesley Snipes movie, Blade. Both prints will be available starting Friday, April 1.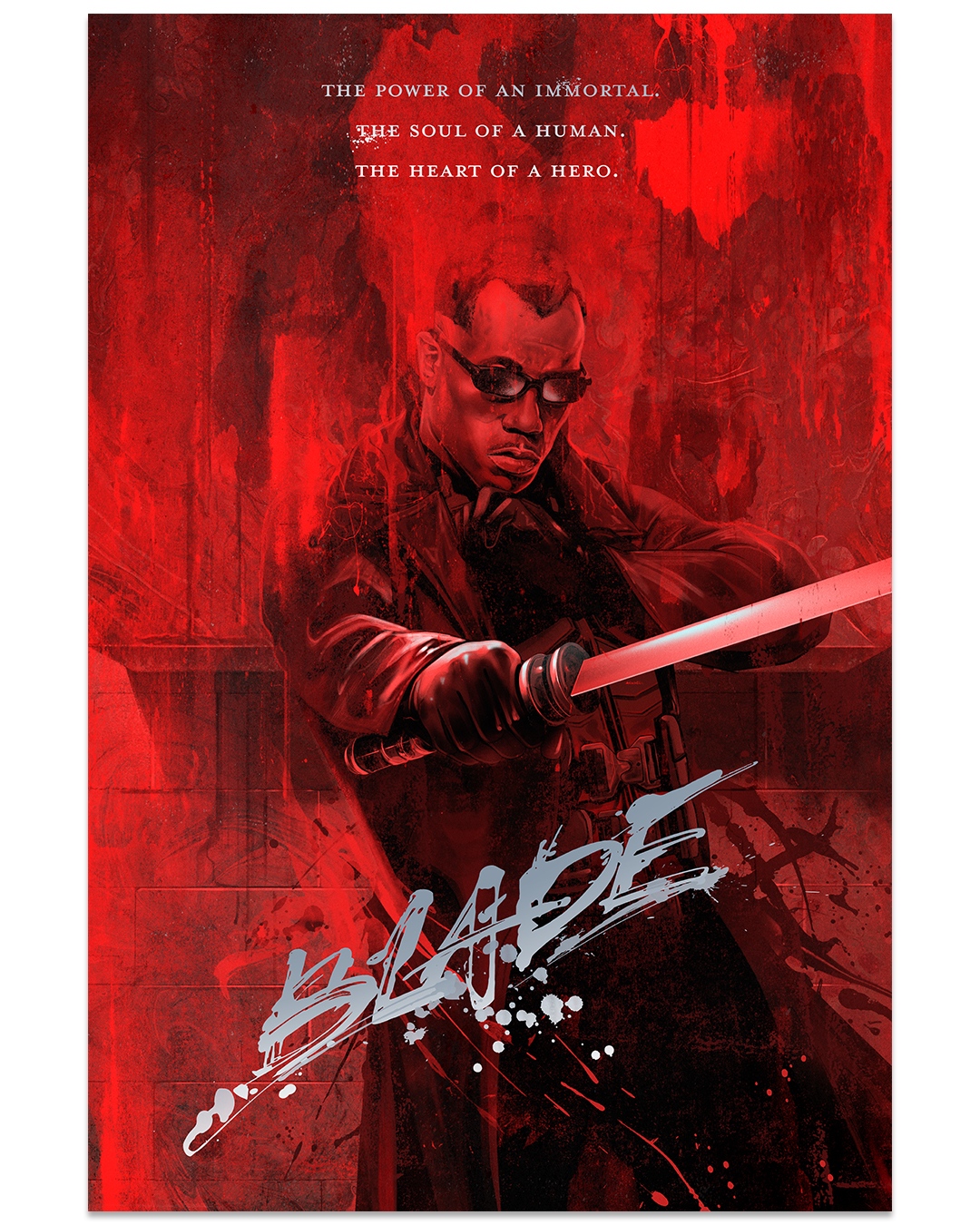 [UPDATE March 28]
Two more full reveals were released by Spoke Art today. The first is one of two prints they will have from Portland based artist Dakota Randall and features Star Wars' Ewan McGregor's Obi-Wan Kenobi.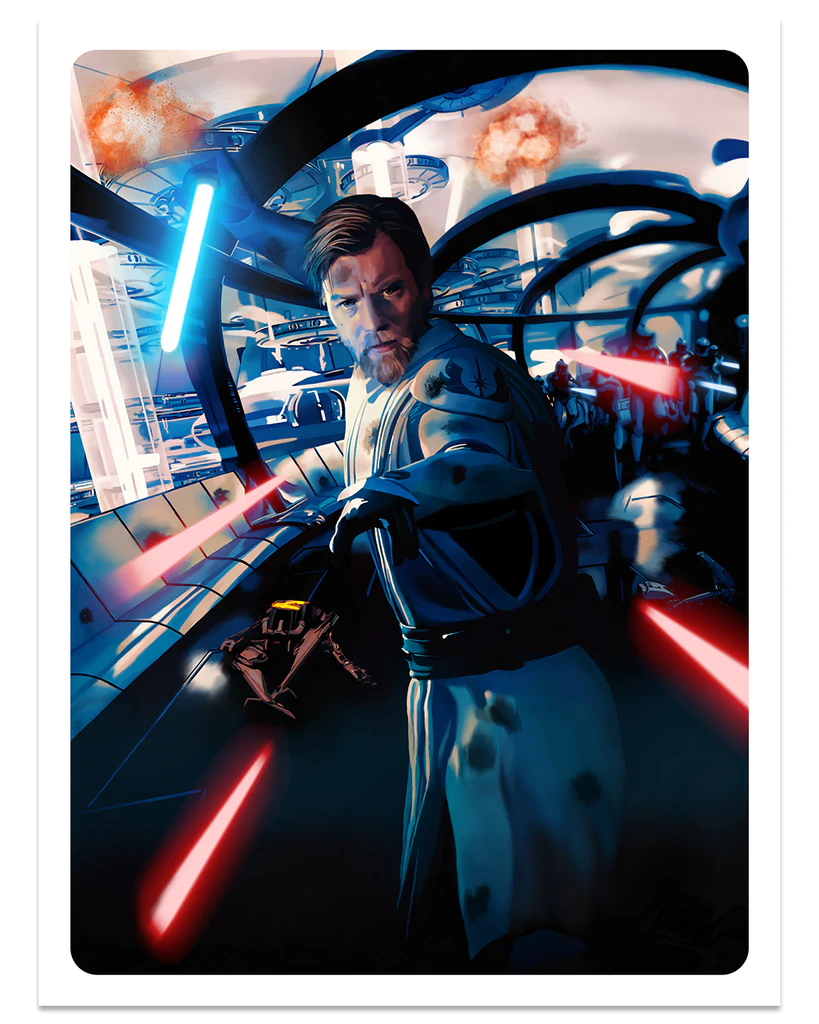 Next, we have a print for Bong Joon-Ho's 2019 film Parasite by Max Dalton.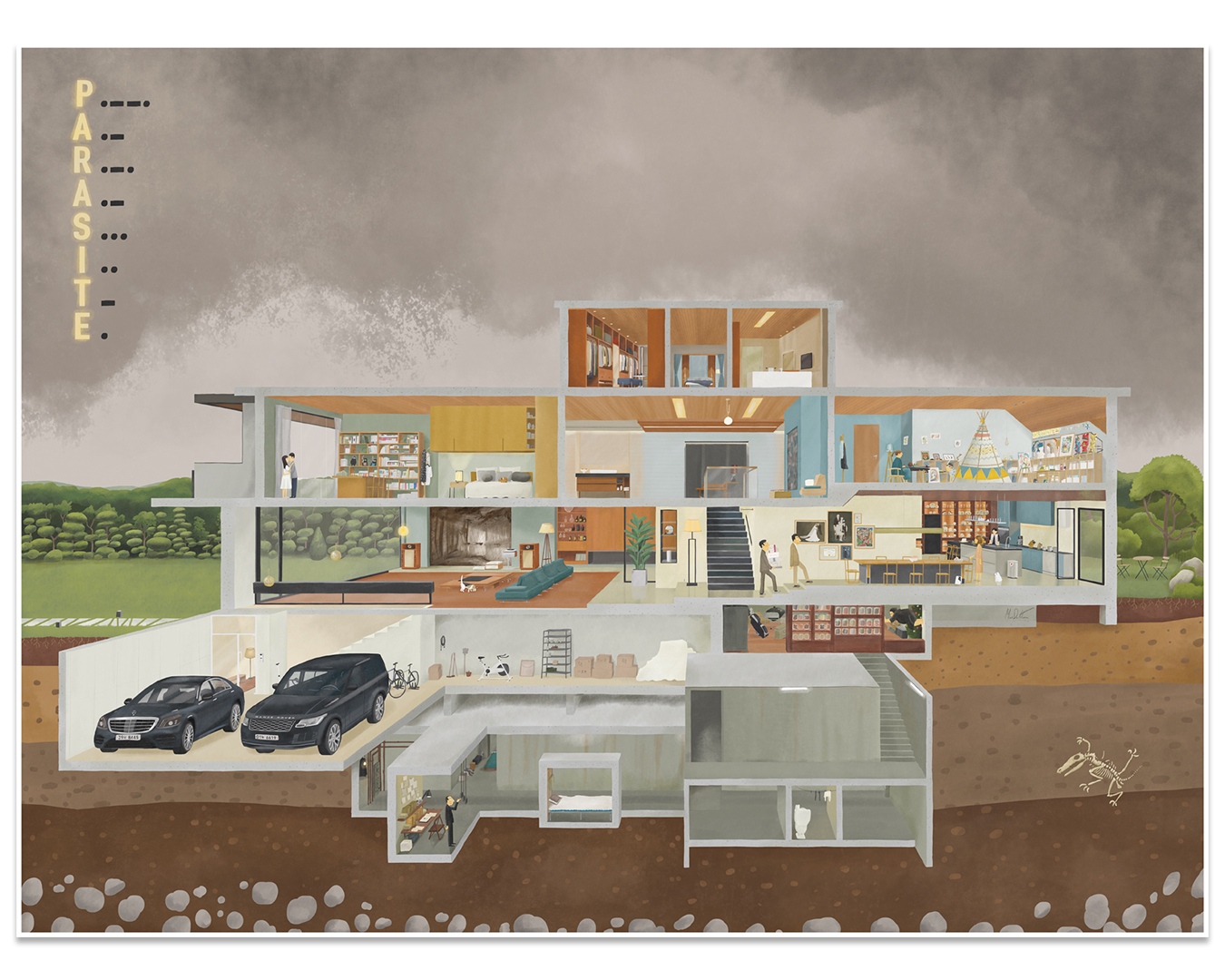 [UPDATE March 27]
Spoke Art has now fully revealed two of the more than a dozen prints that they will be brining to WonderCon next weekend. First up, we have Reservoir Dogs by Joshua Budich, a movie which will be celebrating it's 30th Anniversary later this year.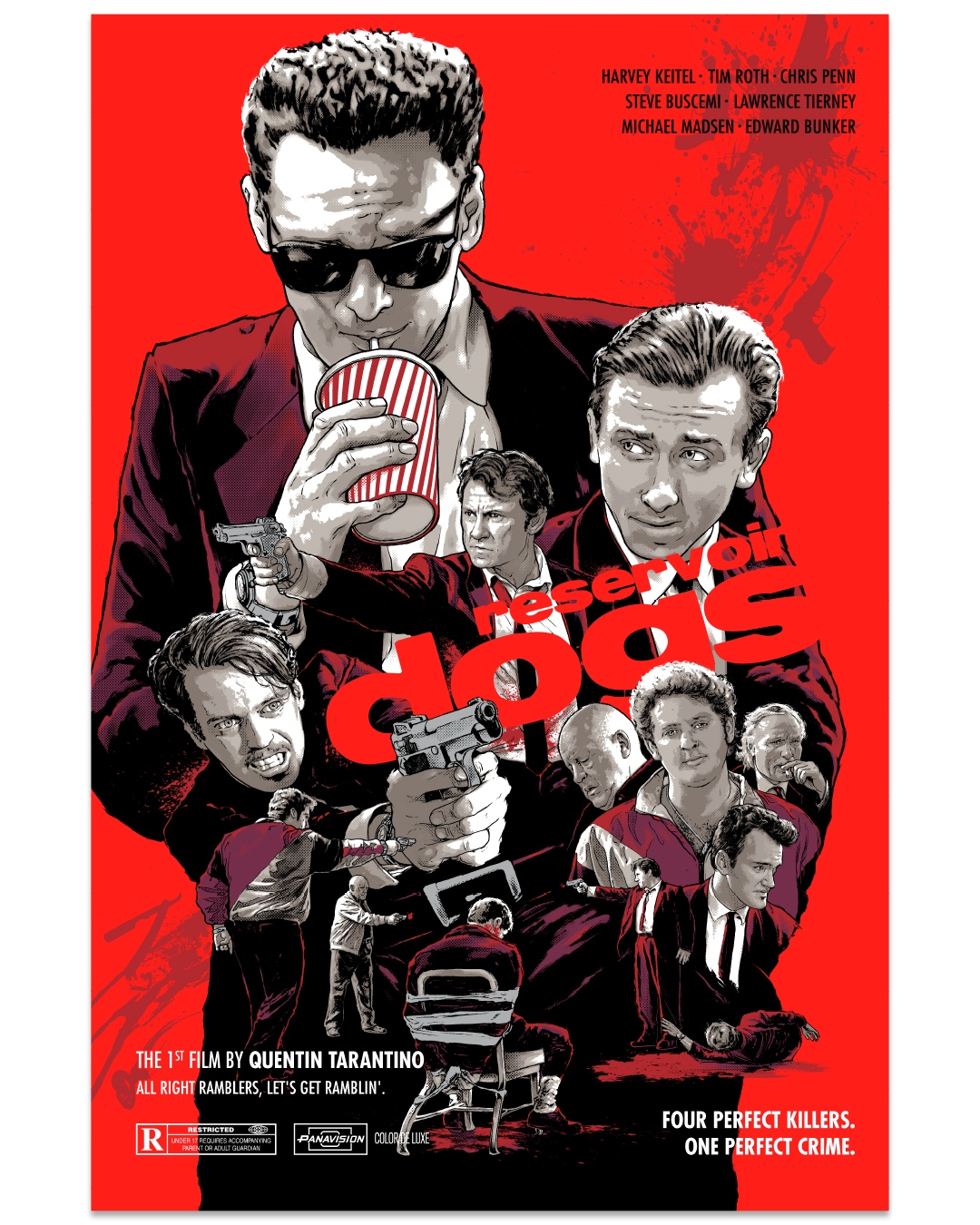 Secondly, we have this stunning Iron Man piece by the Italian twin collaborators, Van Orton Design.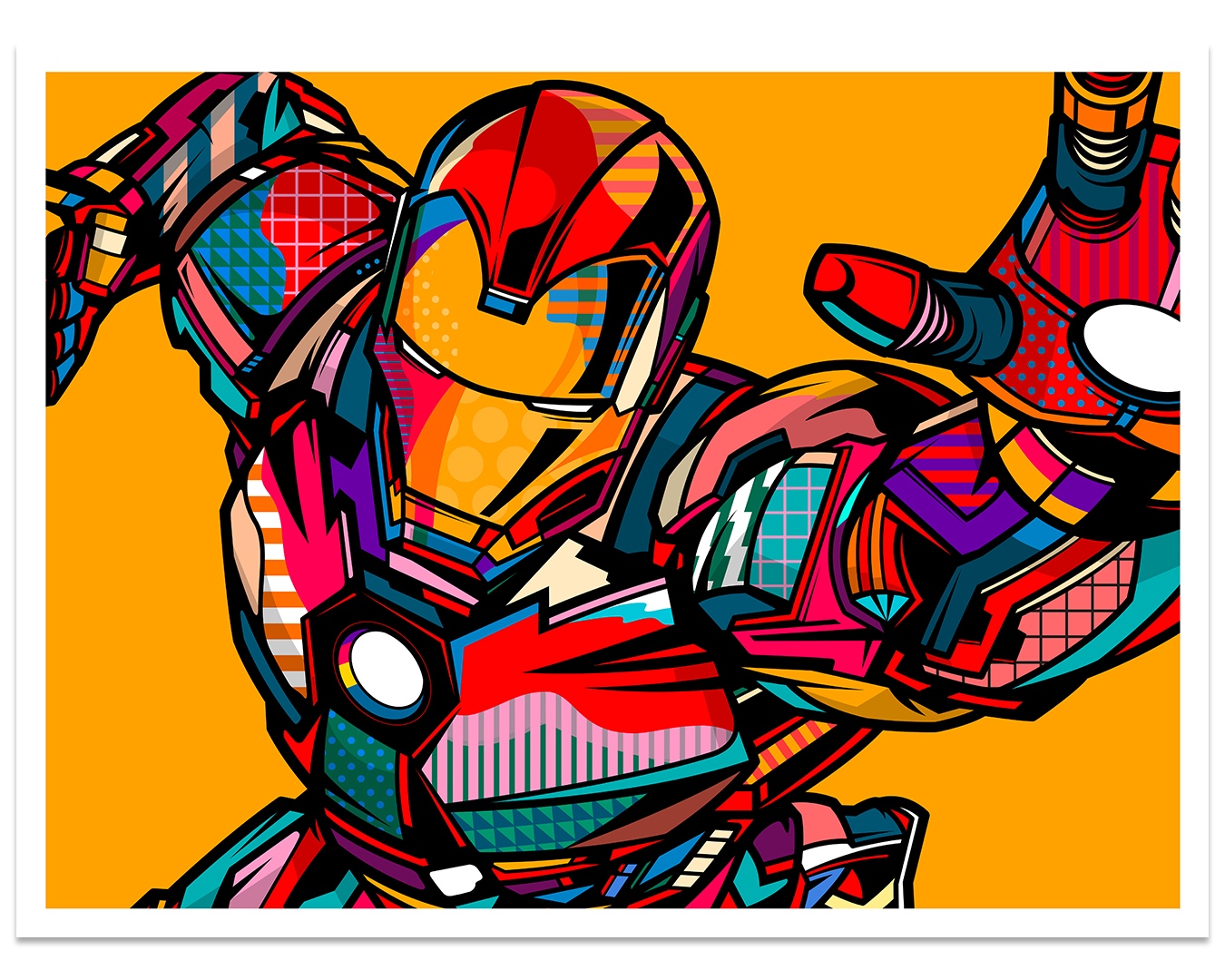 [POSTED March 25]
Now let's check out those teases: