It is a wonder-ful Tuesday, and we've got plenty of WonderCon teases for you this afternoon (evening? morning? Depends where you are!). Whether you're looking for some offsites and after paties, great deals on comics, Euphoria content, or more — we've got you covered.
Here's a look at the news you might have missed:
We think there's a very good chance we'll get the WonderCon programming schedule on Friday, but until then, comedy writer and podcaster extraordinaire Tim Drake shared that his On the Mic Podcast will have a live show during their WonderCon panel.
The next LIVE @onthemicpodcast will be at @WonderCon !! April 1-3 at the Anaheim Convention Center. Stay tuned for guests and further details! We're looking forward to seeing you! #wondercon @SD_Comic_Con pic.twitter.com/Ie9Ak8A6Ru

— Tim Drake (@timdrake) March 15, 2022
Mermaid bags!

You can get them at my shop, or come see me at Wondercon to pick one up.#Mermaid #mermaidmerch #art #artbusiness #smallbusiness #mermaidbag #cosmeticbag #ArtistOnTwitter #mermaidart pic.twitter.com/16gymTR8wN

— Art by Jenisse (@JenissesArtBird) March 13, 2022
Blog friend Nick Kremenek (also known as Dreamforger Studios), was putting pencil to paper for this lovely Natalie Portman portrait. Nick promises that she'll be ready as a print in time for WonderCon. 
Natalie is finally taking shape in my mind. Hoping to have her finished for both my #Patreon patrons as well as a new print for #WonderCon2022.
.#NickKremenekArt #WonderCon #portraitart #pencildrawing #natalieportman #eviehammond #ArtistOnTwitter #patreonartist pic.twitter.com/BansYzPLck

— Nick Kremenek (WonderCon Artist Alley Booth D-39) (@NickKremenek) March 13, 2022
If you haven't been following along with Toddland's "guess what the pin is gonna be" on Twitter then we suggest you hop over there to see the excitement. The Bohemian Rat-Squishy pin will be #2 in their series of van pins and like all their new releases, will be available next week online for everyone to order. Now that's service with a smile.
Nobody guessed the correct van pin (#2 in the series) that goes on this card yesterday!! We'll do another "guess what the pin is gonna be" tomorrow everyone!! Our new releases will be online next week for everyone to order! @BobsBurgersFOX @SD_Comic_Con @WonderCon #BobsBurgers pic.twitter.com/fXL03KAXkL

— toddland #stayrad® (@toddlandstore) March 13, 2022
Over on Instagram, Sherry Lee of SherryLouStudio wants to put a spring in your step with these lovely vinyl stickers featuring a very heartwarming bouquet. Sherry says their next event is WonderCon so we encourage you to stop by for a little ray of sunshine. 
 

 

View this post on Instagram

 
Artist Lafayette Azevedo will have no shortage of wonderful prints for you to choose from at WonderCon. We spy characters from the Invincible, Star Wars, DC and Marvel universe in that tease. You'll be able to find him in Artist Alley at table B-35.
 

 

View this post on Instagram

 
Artist and Deadpool creator Rob Liefeld is offering fans a bargain of a deal with a WonderCon VIP Super Pack, which will get you five signed exclusive edition comic books including a chrome variant of Prophet #1, plus a photo op. You can find all the details on his website.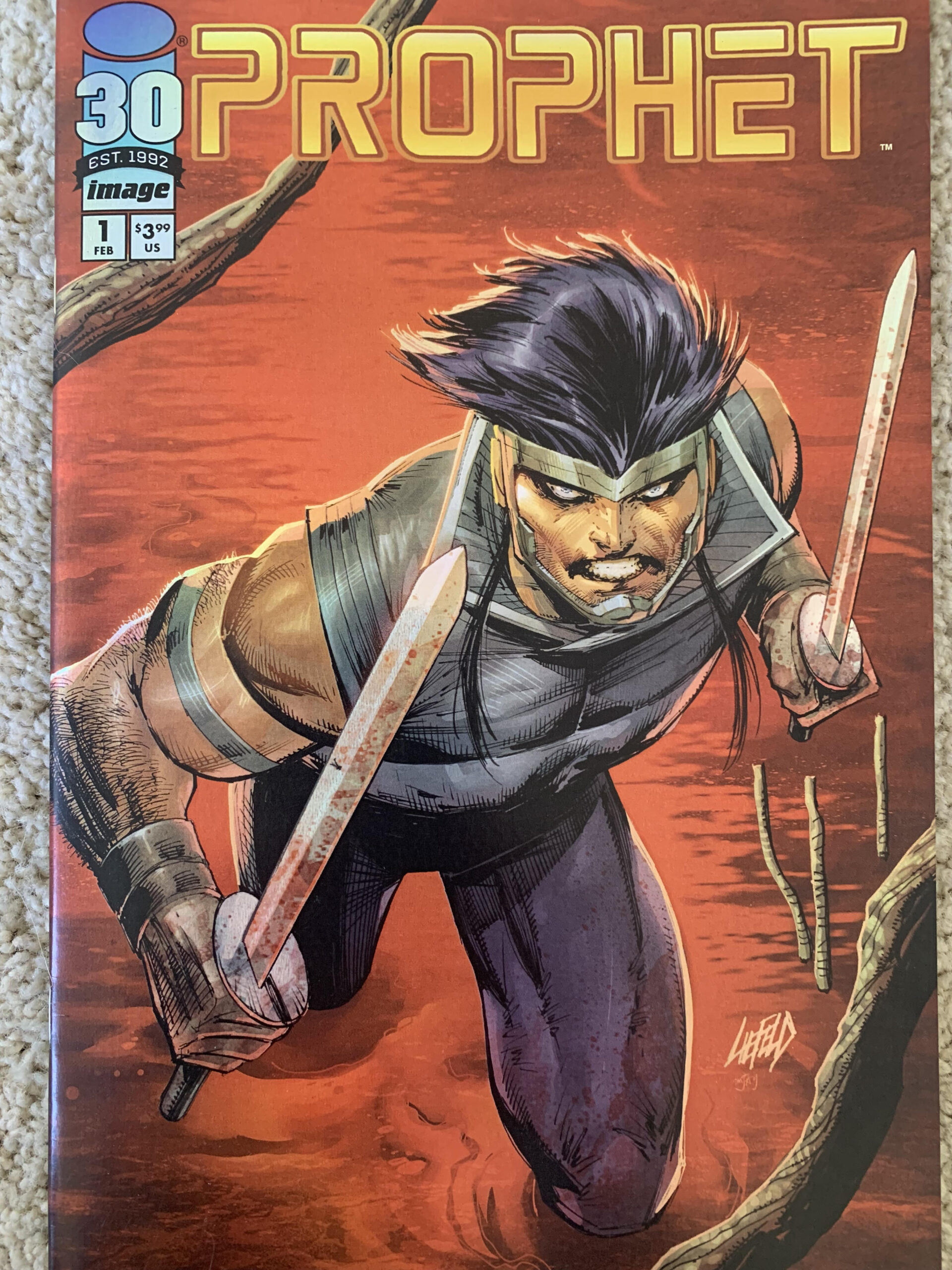 Unfortunately, no.

— Dan Jurgens (@thedanjurgens) March 13, 2022
Don't mind us if we break a sweat looking at all the heavy hitters in Patrick Ballesteros' newest addition to his "Can You Hear me Now" series. Entanto's Luisa is shouldering the giants Maui from Moana, Jack Jack from The Incredibles, Big Hero 6's Baymax and original muscle man, Hercules. 
Step aside, she can carry the weight on her shoulders 😁.#wondercon #artistalley #exclusive pic.twitter.com/uuKY8U0RCB

— Patrick Ballesteros SDCC DD-08 (@PatrickBallest) March 14, 2022
And it won't be all kid's stuff from Patrick this year, who showed off some Euphoria stickers that are a work in progress and asked if he should  bring them to SDCC or WonderCon. Please insert a "Why Not Both?" meme here.
When you are feeling down just put up some Happy Stickers 😉?

It's an intense ride but all around masterful acting and directing on this show.

Would you like to see these at Wondercon or SDCC?#EuphoriaHBO pic.twitter.com/GwlJISoFZY

— Patrick Ballesteros SDCC DD-08 (@PatrickBallest) March 15, 2022
#Shumi Fam! We are excited to announce we will be at @wondercon! There will be special guests lined up for the whole weekend! Any wild guesses on who they might be? 😁 Details will be coming soon! Stay tuned!#shumination #wondercon #anime #otaku #weeb #animelover pic.twitter.com/7yUwo82XqZ

— ShumiNation (@ShumiNation) March 14, 2022
 

 

View this post on Instagram

 
 

 

View this post on Instagram

 
The creator, writer and artist of the independent comic book Soulstream is attending WonderCon. Saida Woolf will be in Artist Alley at table B-14. 
My next upcoming appearance is at @WonderCon ! I'll be in the artist alley at booth B-14. If you come to the con, stop by to say hi! pic.twitter.com/NYYyeG3jlI

— Saida Woolf ✨ (@SaidaWoolf) March 14, 2022
The creators of A La Brava will be extra busy on WonderCon weekend. You'll be able to visit them at their table in Artist Alley, B-63 and also on two panels, "Queer Creators of Color Assemble" and "Enter the Latina Superhero." 
 

 

View this post on Instagram

 
Writer Tim Guest will be in the Small Press section at WonderCon, selling issue #1 of his comic book R. Loxley, a 32 page Robin Hood adaptation from Saltara Comics. Sounds like those who purchase #1 will receive a small bonus gift.
 

 

View this post on Instagram

 
Congratulations! You've made it all the way to the end of this edition of WonderPost! Your treat is that we have TWO offsite reveals for you. The first is an afterparty from The Keeg Show. You can join the party on Friday, April 1 at 9pm PT for live music, drinks, food, games, and prizes at the Brewheim in Anaheim (with a live Keeg Show at 10pm).
 

 

View this post on Instagram

 
Then on Saturday, April 2, you can check out some cool vehicles from your favorite TV and movies, including the Ghostbusters Ecto-1, a Toy Story Pizza Planet Truck, a Cars Lightning McQueen, Jurassic Park vehicles, KITT from Knight Rider, Herbie from The Love Bug, and more. Exact location is still TBA, but you can follow the event on Facebook for more details.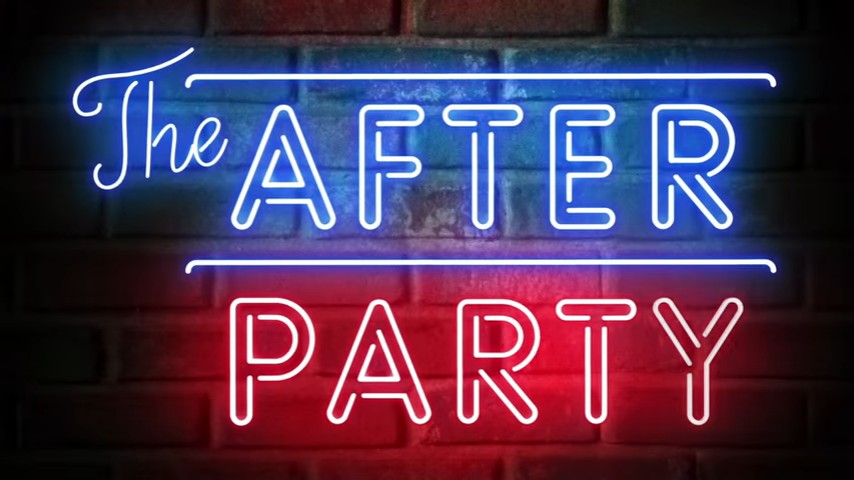 Anything we missed? Let us know in the comments, drop us a line, or tweet us at @SD_Comic_Con.