It's the most wonderful time of the year, and no, we don't mean Christmas. We are now less than 100 days away from San Diego Comic-Con 2022 — the first SDCC of the 2020's. Let that sink in. We are just double-digit days away now, and the announcements have started pouring in. Whether you're looking for exclusive teases, special guests, or everything in between — we have it here in today's edition of Under the Tents.
Here's a look at the news you might have missed:
Artist Priscilla Wilson of Valor & Vellum is already working hard on her San Diego Comic-Con exclusives for this summer, which look like they could include a beautiful translucent blue Soonay figure. Stay tuned for more updates on this one.
Preparations for #SDCC begin today! Doing some sanding, cleanup, and washing. #Soonay pic.twitter.com/FqqVXcz31B

— Art of Priscilla Wilson 🔜 SLO Comix Fair (@valorandvellum) April 9, 2022
Sanding and cleaning is all done! #Soonay #SDCC pic.twitter.com/CKWiUI7GH0

— Art of Priscilla Wilson 🔜 SLO Comix Fair (@valorandvellum) April 10, 2022
Wilson has even more to show off for fans, as she gave us a sneak peek of a work in progress print featuring her Soonay character and what is clearly the San Diego Convention Center. But before you get your hopes up for a puzzle similar to WonderCon, it looks like that may not be feasible. Still, we're very excited about this print!
A new work in progress. Anyone else got #SDCC on the brain??#Soonay pic.twitter.com/3rOWx2Cedh

— Art of Priscilla Wilson 🔜 SLO Comix Fair (@valorandvellum) April 15, 2022
Speaking of sneak peeks, artist Alex Ross showed off a DC Universe Infinite piece tagged with SDCC. Could this be an early look at one of his Comic-Con exclusives? Time will tell.
#SneakPeek #sdcc 2022 #Superman #DC #DCUniverseInfinite #art #artist #comic #SanDiego @SalAbbinanti pic.twitter.com/rbTjVDW2Zd

— Alex Ross (@thealexrossart) April 10, 2022
Ready your cans of corn, Funatics, because it looks like Funko Fundays is returning. All we know about this year's event though is that tickets will go on sale "before SDCC", as Funko mentioned in a corn-y tweet.
Before SDCC 😃

— Funko (@OriginalFunko) April 13, 2022
While he doesn't have anything to show off (yet!), artist Daniel Danger mentioned that he's about to start on SDCC art print releases. Whatever he's working on, we're sure we're going to love.
Today i wrapped a marathon work crunch thats dominated my skull the last few months. The only thing youve seen is the NIGHTMARE ALLEY print for @MondoNews. Coming up across the month are *six* new gigposters, a shadowbox, and a toy release. Now I start on SDCC art print releases.

— Daniel Danger (@tinymediaempire) April 11, 2022
Fat bottomed girls may make the world go round — but bottomless businessman Genes make the cut for San Diego Comic-Con. Toddland strongly suggested we could be seeing one of their SDCC 2022 Bob's Burgers exclusives. The only question then is, pin, sticker, or something else?
Bottomless businessman Gene for SDCC??? Yes or YES? "You know, no pants, making deals, mergers, acquisitions. Which I call mergies and acquizoozies" (inspired by @BobsBurgersDay) @BobsBurgersFOX #bobsburgers pic.twitter.com/e9YofUZIll

— toddland #stayrad® (@toddlandstore) April 13, 2022
Wondering who will be at SDCC this year? Every year, Comic-Con International hosts a series of Special Guests, often luminaries in comics, literature, and pop culture, to speak on spotlight panels. While we expect CCI to start unveiling this year's line-up any day now, author Lilah Sturges revealed that she will be among this year's Special Guests. Sturges' work includes co-writing the Eisner-award nominated Jack of Fables, as well as co-creating Girl Haven, and her work on The Magicians and Dune the Official Movie Graphic novel. (Editor's Note: Sturges once said she liked my nail polish — so we attest that she has good taste!)
Very pleased to let y'all know that I am a special guest at San Diego Comic-Con this year! I hope you'll come see me there—I get my own spotlight panel and think how embarrassing it would be if nobody showed up! July 21-24!

— Lilah Sturges Loves Coffee and You (@LilahSturges) April 13, 2022
Here's an interesting one for you: legendary creator Frank Miller has signed on to appear exclusively at Fan Expo events, with two exceptions — New York City Comic Con and San Diego Comic-Con. Now, his contract with Fan Expo is through 2024, so that SDCC appearance could be any (or all!) of the next three cons. But it's something.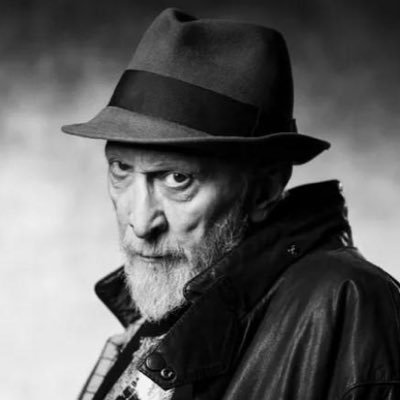 We here at the UBlog are big fans of artist Martin Hsu, who is as kind as his artwork is beautiful. And there's good news for us AND you, in that Hsu confirmed his booth for this year's con is confirmed.
SDCC booth and hotel confirmed! Who's going and how do we feel about it?

— Martin Hsu 徐 👨🏻‍🎨 (@MartinHsu) April 14, 2022
And in the same line of "confirmations that aren't confirmations!", writer Amy Chu mentioned that her next shows "probably" include SDCC. We will "probably" see you there then, Amy!
My next shows are probably @pax @DesMoinesCon #phillipsburgcon and probably #SDCC. Nothing else locked down…

— A M Y C H U #donutkiller 💎 (@AmyChu) April 12, 2022
One person who will for sure be there is artist Albert Moy, who included San Diego Comic-Con on his 2022 convention schedule.
Anything we missed? Let us know in the comments, drop us a line, or tweet us at @SD_Comic_Con.
If you missed our previous Under the Tents 2022 posts, you can find them HERE.