Every week from now until San Diego Comic-Con, we're celebrating you: our readers! So let's meet this week's Attendee of the Week: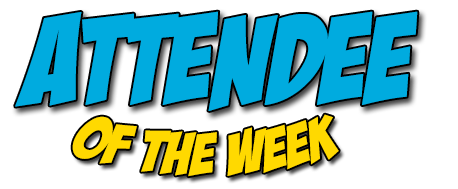 Santiago Rico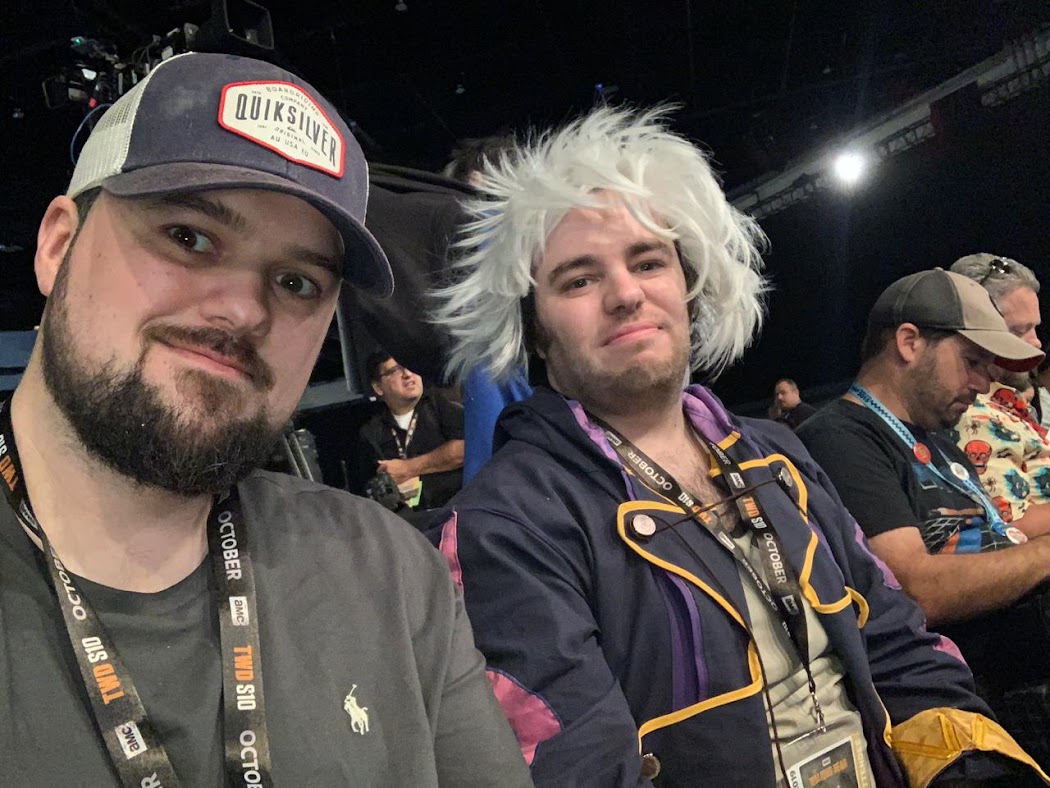 Where are you traveling from?
Argentina!
How many years have you been attending?
I attended 3 years (this will be the 4): 2015 alone, 2018 with my brother, and 2019 with my brother
What was your favorite panel and why?
Uff, that is a hard question to answer. One of my favorite panels without question was the Robot Chicken in 2018, hilarious. I loved the 2018 and 2019 panels on Bob's Burgers, and the 2018 panel on Brooklyn 99 (NINE-NINE!) where Terry told the story of how they convinced him to be part of the show. In smaller panels, I loved the angry video game nerd panel, I have followed him since he started all the way back and I got to take a picture with him! such an awesome guy
What is your favorite exhibitor or artist booth and why?
There are a lot of small artists that have great art! One of my favorites was the booth of Ninjabot where I bought some pins from him, I love them (cat versions of Bowie and Prince), and if I can I want to buy something this year from Patrick!
What's your favorite item you've ever taken home from the convention (swag, exclusive, merch, etc.)?
Does the picture that I took with Gary at the 2019 party count? if not, maybe all the pins that I got from either the booths or panels. And oh the big ticket item that I got: the Avengers poster that Mondo did.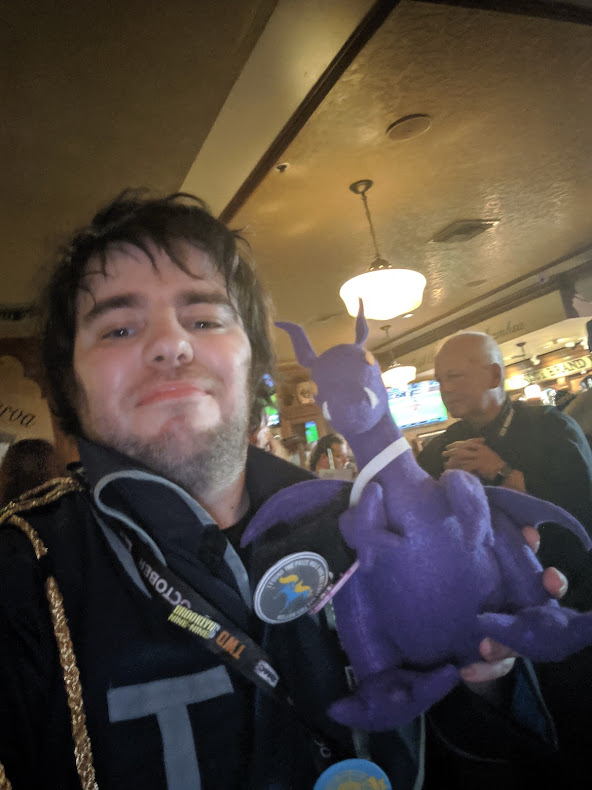 What was your favorite autograph session and why?
I only got two autographs: One that I searched for was the voice actor of Samurai Jack, a great guy, and I was lucky that the angry video game nerd was so cool to stay after his panel to take pictures and sign his name.
Tell us about your most memorable celebrity encounter?
Yet again with the angry nerd (and Gary of course)
What is (or was) your favorite offsite and why?
I have 3 that come to mind: The first one, the interdimensional house of pancakes from The Good Place, because I found it hilarious that they made that little location. The second one was the Brooklyn 99 (NINE NINE!) offsite, because it was really well thought out and themed (despite the long line!)
and the Unofficial SDCC blog party, because do I have to say why? haha
What is your favorite thing about San Diego Comic-Con?
Since I started going with my brother (this year we are going together again), it's a great way to connect with him over a couple of days, look, buy, and enjoy stuff together (and eat a lot of good food).
What are you most excited to see/do/experience at the con after three years away?
After three long years away I just want to feel a return to norm. I miss those long lines, the pure unfiltered chaos of SDCC, where you don't have a second to rest until you collapse in your hotel bed (or wherever you get to sleep during the con) with a smile on your face.
Want to be featured as our Attendee of the Week? Find out how!