*Checks watch* Has time stopped? It feels a little like time as stopped, doesn't it? We're (for the most part) past Hotelpocalypse, but still two months away from the big event. So how do we pass the time until panel reveals and the exhibitor map? How about a few little announcements and tidbits, and even some Inception style of announcements WITHIN announcements? 
Here's a look at what you might have missed:
The world has been a dumpster fire since 2019, and no one has captured that better than the folks at 100% Soft. They've promised they're working on "lots of stuff" for SDCC 2022, and whatever it is, we already want it.

Illustrator/character designer Sara Kipin teased her Twitter followers a preview of her latest sketch zine. She'll have paper copies for those of us who still enjoy the feel of tangible media at her table at SDCC.
Preview of the sketch zine I'm working on! Digital copies will be available upon completion and physical copies will be available at SDCC ✨ pic.twitter.com/Ol4l00Wntk

— 🌜Sara Kipin🌛 @SDCC Booth #2015 (@sarakipin) May 16, 2022
During one of Funko's Twitter Q&A's, they were asked if, indeed, Fundays will return to SDCC, to which the answer wasn't only yes, (bootsandpantsandbootsandpants) it's blacklight-themed.
Yes, Blacklight themed!

— Funko (@OriginalFunko) May 13, 2022
We've all learned to have a little bit of patience but we are happy to have some if it means we'll get to see these adorable enamel pins from Arturo Vargas at San Diego Comic-Con, inspired by two of our favorite characters from a galaxy far, far away.
So it seems very unlikely that I'll be able to produce these pins in hard enamel by next week, BUT i will be able to produce them in a circle shape. I'll have them in hard enamel hopefully by SDCC and Twitchcon. Life gets in the way sometimes and can't always meet deadlines. pic.twitter.com/W3ENUxHcMa

— Art Vargas (@Arturo_Vargas) May 16, 2022
If you are looking to flex your writing skills, the team at The Beat is looking for help with SDCC coverage, especially from queer and BIPOC writers. 
Hey gang, the Beat is looking for writers to help us cover San Diego Comic-Con in 2022! Send clips and resume to comicsbeat @ https://t.co/DY1NreleId – we are especially open for queer and BIPOC writers. Join the Elite Beat Squad!

— Heidi MacDonald (@Comixace) May 16, 2022
Game isn't over, man! You won't get to practice your power loader skills at Comic-Con but the Hollywood Horror Museum is bringing their full size Alien warrior to show off.
We will still have a full size alien warrior which is huge, but the only time we ever brought out the power loader to convention we needed a 40×40 booth

— Hollywood Horror Museum (@horrormuseum) May 17, 2022
Composite Effects, CFX Masks, will be attending San Diego Comic-Con, and with their announcement they have triggered our first occurrence of the "announcement within an announcement" that we mentioned earlier by revealing that both LEGO and Mattel will be back.  With a location like that you're not likely to forget where to find CFX Masks, showing off their wares at booth #2944.
 

 

View this post on Instagram

 
Co-creator of The Dragon Prince, Aaron Ehasz, recently revealed that they are hopeful their panel will be accepted for San Diego Comic-Con. We've got our fingers crossed, Aaron!
We are planning to, just not confirmed yet!

— aaron ehasz (@aaronehasz) May 18, 2022
Exciting news from Entertainment Earth's Twitter account, we'll be seeing them back at SDCC. Hopefully with tons of exclusives and their eye-catching double level booth and maybe some of their legendary autograph signings?!
We're back and proud to announce that Entertainment Earth will return to SDCC this July! Follow us here on Twitter and sign up for our newsletter to stay up-to-date on the latest Exclusive announcements and more! We've missed you! pic.twitter.com/x7ZC9OnpJP

— Entertainment Earth (@EntEarth) May 18, 2022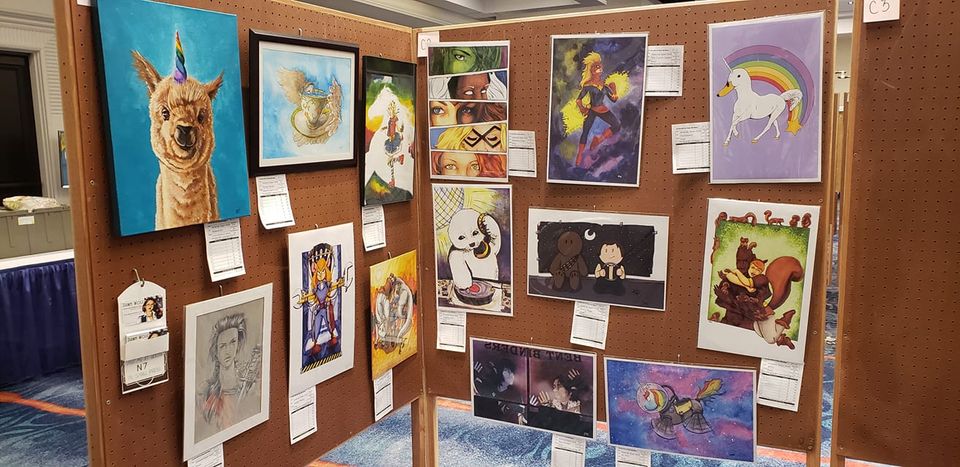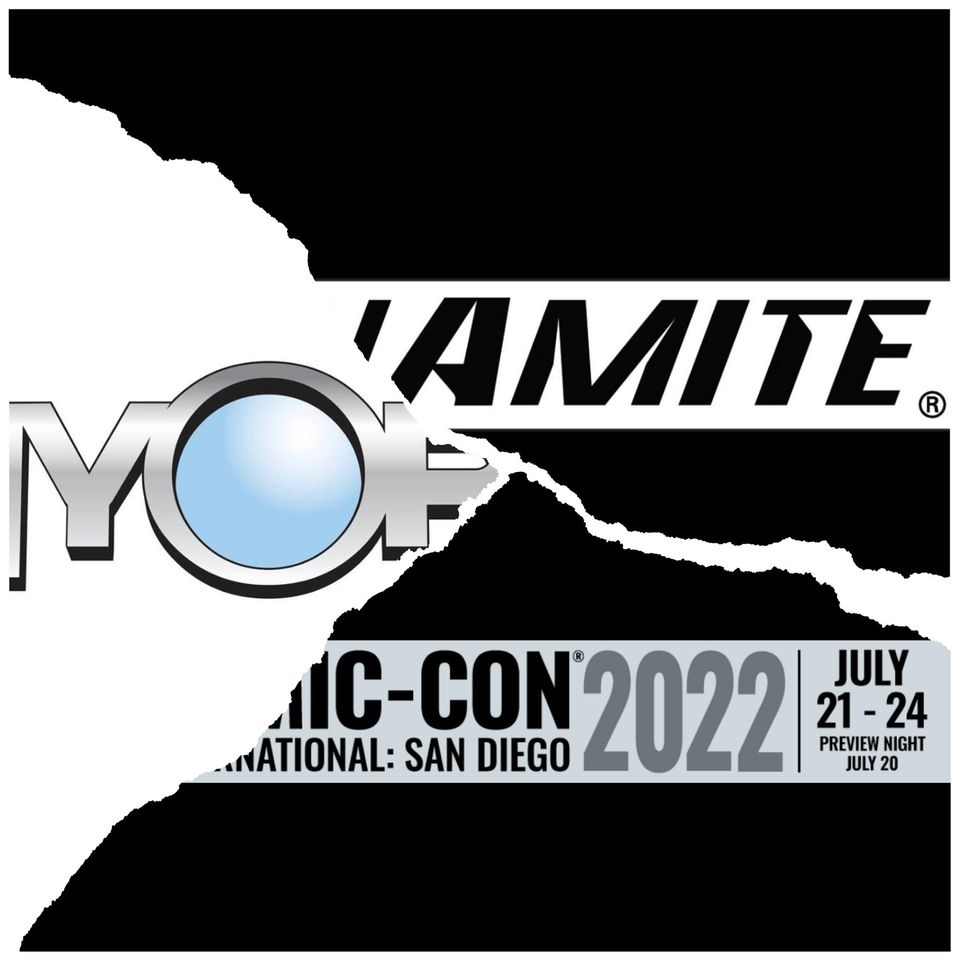 Creative Beast Studio has plans to reveal a finished prototype of their Arctic Dragon action figure at San Diego Comic-Con. We look forward to seeing this beast all dolled up.
A preview of the Arctic Dragon action figure progress- the parts are almost all done printing. Expect to see a finished prototype reveal of this beast at San Diego Comic Con in July!
Sculpting and printing by @RaulRamosArt #cyberzoic #dragons pic.twitter.com/obzsVtSYF4

— Creative Beast Studio (@Beast_SculptKit) May 17, 2022
If you didn't read Legion M's latest newsletter, first, shame on you! And second, you may have missed their announcement about San Diego Comic-Con.

After 6 years on the waitlist, we will finally get to see Legion M in the exhibit hall, at booth #3917. 

Here comes another Inception style announcement, this time from writer Pat Shand, who will be pulling triple duty at SDCC this year. You can find him at the Scout Comics booth promoting Azza The Barbed booth as well as the Black Mask Studios booth and the Zenoscope booth And if you aren't paying attention that's three more booths we can count on seeing in July. THREE!
https://twitter.com/PatShand/status/1526936325416529922?t=mNVpDzspEWsiOsieMWPLGg&s=19
And finally today, sometimes it pays just to ask the simple question, as a fan of Genevieve Santos, also known as Le Petite Elefant, found out on Twitter. See you in July, Genevieve!
I will! Same spot as the last SDCC 😊

— Genevieve Santos (@lepetitelefant) May 19, 2022
Anything we missed? Let us know in the comments, drop us a line, or tweet us at @SD_Comic_Con.
If you missed our previous Under the Tents 2022 posts, you can find them HERE.