Every week from now until San Diego Comic-Con, we're celebrating you: our readers! So let's meet this week's Attendee of the Week: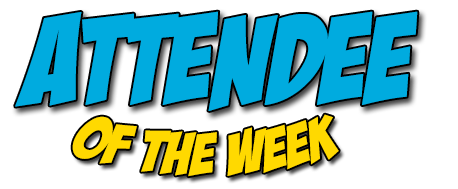 Lindsey Weintraub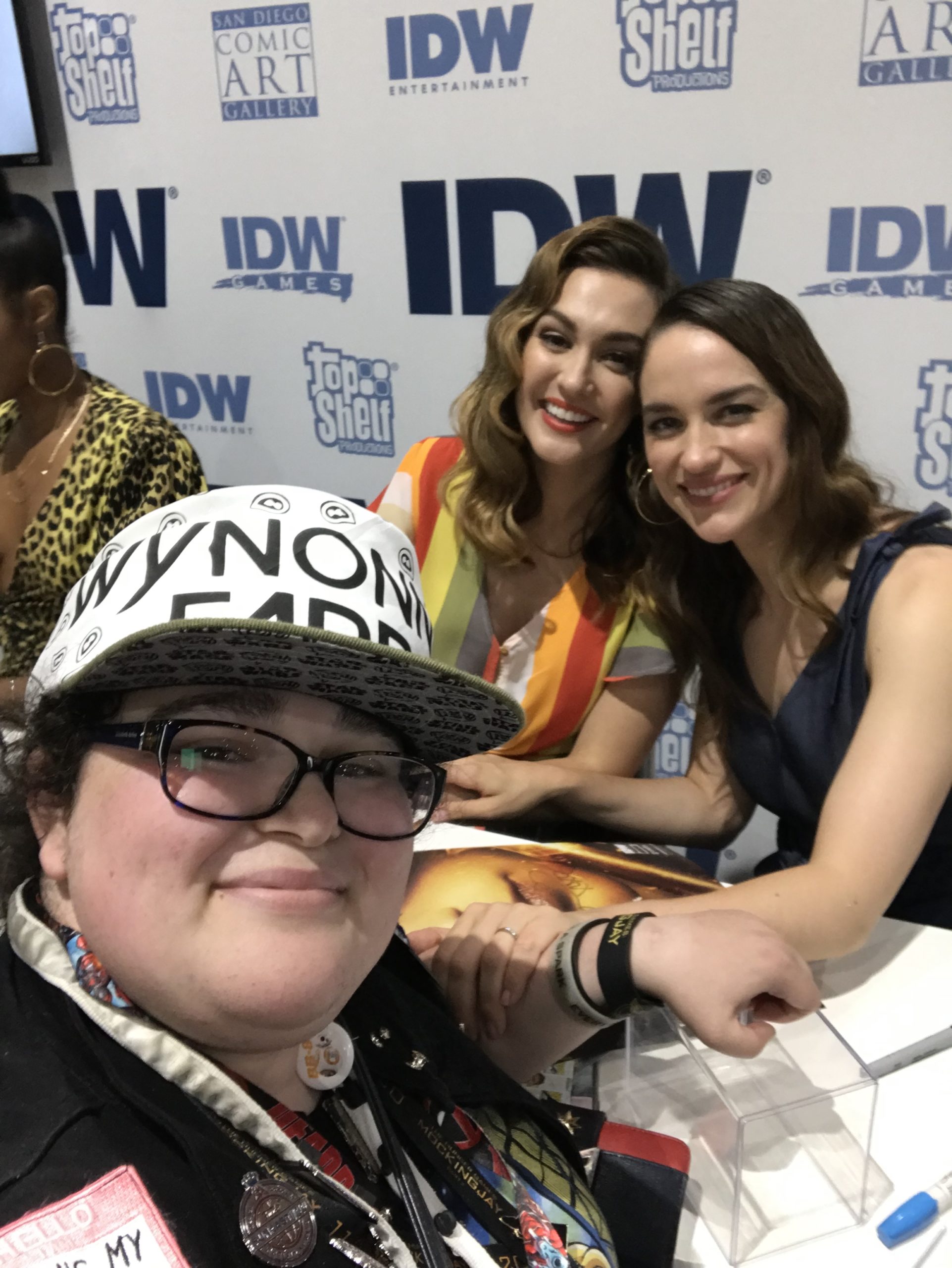 Where are you traveling from? 
West Central Illinois
How many years have you been attending?
This will be my 7th year
What was your favorite panel and why?
Definitely the Wynonna Earp panel in 2019. I had an absolute blast. I got to ask a question that turned out to be a part of the show in the following season. I laughed so much and was grateful for a wonderful time.
What is your favorite exhibitor or artist booth and why?
FavoriteeExhibitor is Funko because they always bring good collectable content. I started collecting after getting the SDCC 2016 Funko exclusive Indiana Jones, so the Funko booth is very special. My favorite artist booth is CLAUS Studios by Justin Harder because he makes the best Deadpool prints. He's kind and really takes the time to talk to folks that visits his booth. 
What's your favorite item you've ever taken home from the convention (swag, exclusive, merch, etc.)?
Probably the SDCC Funko Booth Exclusive LE 1,000 Wynonna Earp Funko Pop!. It was the first Pop! of the franchise and it took a lot of work to get it. I had set up a line group and lined up for Preview night on Tuesday at about 6 PM. I was there until I was relieved at midnight. I went to sleep for a bit. I got a message that they were about to move everyone inside and one of the members of my line group had forgotten his badge. I had to race from Little Italy to the convention center in under 30 minutes. From about 10:30 AM till about 6 PM I hung out in line & made some awesome friends that I still talk to. It's great connecting with fellow nerds. When the doors opened, I had to race (fast walk of course) to the Funko booth line that was rapidly growing. I was so nervous it was going to sell out, but I managed to get it. With the amount of work it took to get it, I treasure it so much. It's my favorite piece of my Funko collection. 
What was your favorite autograph session and why? 
How do I pick just one? If I have to pick It would have to have been the Wynonna Earp signing in 2019 at the IDW booth. It was my first time meeting the cast & I was so nervous about meeting them. I had managed to grab the SDCC 2019 Funko exclusive LE 1K Wynonna Earp & I wanted the lead actress, Melanie Scrofano, to sign it. I spent the night outside for over 8 hours on the side walk so I wouldn't miss getting a wrist band for the signing. The cast was so sweet. I managed to get a selfie with a couple of them and some remembered me at a con that I attended later in the year. It was a blur, but I remember being happy, which is what this is all about.
Tell us about your most memorable celebrity encounter? 
I've had a few, but none where I just happened to run into somebody. However I do have a moment that spanned over two cons! I believe the first part began at the Flash panel in Ballroom 20 in 2016. I don't remember what they were discussing, but I remember them talking about the musical talents of the cast. I was sleep deprived and excited so I at one point shouted out "FLASH THE MUSICAL." The following year the show did a musical episode. At the panel in 2017 I got up to the mic and got the opportunity to mention that I shouted out "FLASH THE MUSICAL" the previous year and proceeded to ask what inspired the musical episode. They joked it was me, but really it was again because they wanted to explore the musical talent of the cast. The kid behind me asked when the next one would be and one of the cast members declared "Whenever Lindsey shouts it out." I don't know if you can count that as a "celebrity encounter", but I'll certainly remember it forever.
What is (or was) your favorite offsite and why?
I haven't done too many offsites, but I really enjoyed the Hunger Games offsite Lionsgate had at the Hard Rock Hotel a few years back. They sent us into this all white room and gave us free all white snacks. I got myself white chocolate covered pretzels. They then set us in these white pod like chairs and they handed us a Samsung tablet and headphones to watch the first full trailer early. Before I started the trailer, they sent a peacekeeper (a soldier from The Hunger Games movies) to stand over me and watch me watch the trailer to "make sure I was respecting President Snow" (the evil president from the movie series). It was a very memorable experience. 
What is your favorite thing about San Diego Comic-Con?
I mean yeah, as a collector, the exclusives are cool and it's fun seeing & meeting celebrities, but every year I make new friends and I get to nerd out with like minded people. The show is chaotic in the best way possible. There's always something to do and you get to do it with other nerds. I still have a few folks that I talk to and some that I don't. However, I've made great memories with so many fellow attendees over the years that I will cherish forever. One year someone gave me their lucky ticket they got when they won the Lego lottery. They had decided they weren't returning for the next con, so they wanted me to have it and hopefully experience their luck. The following year I had one the best cons I've ever had at SDCC. I'm not always superstitious, but I have a feeling some of it has to do with the lucky charm I was given and I am forever grateful. 
What are you most excited to see/do/experience at the con after three years away?
I don't know exactly what booths or actors will be there this year, or much about the offsite, but I'm hoping to reconnect with some folks I met at the previous go around and hopefully meet some online friends for the first time. I'm excited to be back in San Diego. It's such a vibrant city with great food and wonderful weather. I think I'm just excited to con again and be with other nerds like me. 
Want to be featured as our Attendee of the Week? Find out how!