Crunchyroll, the anime streaming service and fan favorite, is heading to San Diego Comic-Con, where they're going bigger than ever with panels, a booth, bus wraps, and a music series.
Fans will want to catch the Dragon Ball Super: Super Hero panel on Friday, July 22 in Hall H (time TBA), featuring special guest Toshio Furukawa (the Japanese voice of Piccolo), Christopher R. Sabat (English Voice of Piccolo), Akio Iyoku (Executive Producer) and Norihiro Hayashida (Producer). They'll also be treated to a first look at the upcoming film, with approximately the first 20 minutes screened exclusively for attendees.
There will also be a Crunchyroll Industry Panel on Thursday, July 21 in Room 6A, where Crunchyroll's Tim Lyu and Lauren Moore give you all the Crunchyroll updates.
The party continues after the panel, with a special two-night Crunchyroll Concert Series in the new (to SDCC attendees, anyway) Rady Shell at Jacobs Park.
On Friday, July 22, from 7pm-9:30pm, you can get your groove on with a Crunchyroll and 88rising presented Crunchyroll-Hime Dance Party, featuring DJ Jun Inagawa. The main show, though, is the J-girl pop group Atarashii Gakko!
Then on Saturday, July 23, get (super) pumped for the Dragon Ball Z Concert Experience and Crunchyroll-Hime Animata Dance Party. Starting at 7pm, the San Diego Symphony with conductor Nicholas Buc will be powering up an experience that "combines the senses and sounds of Dragon Ball Z".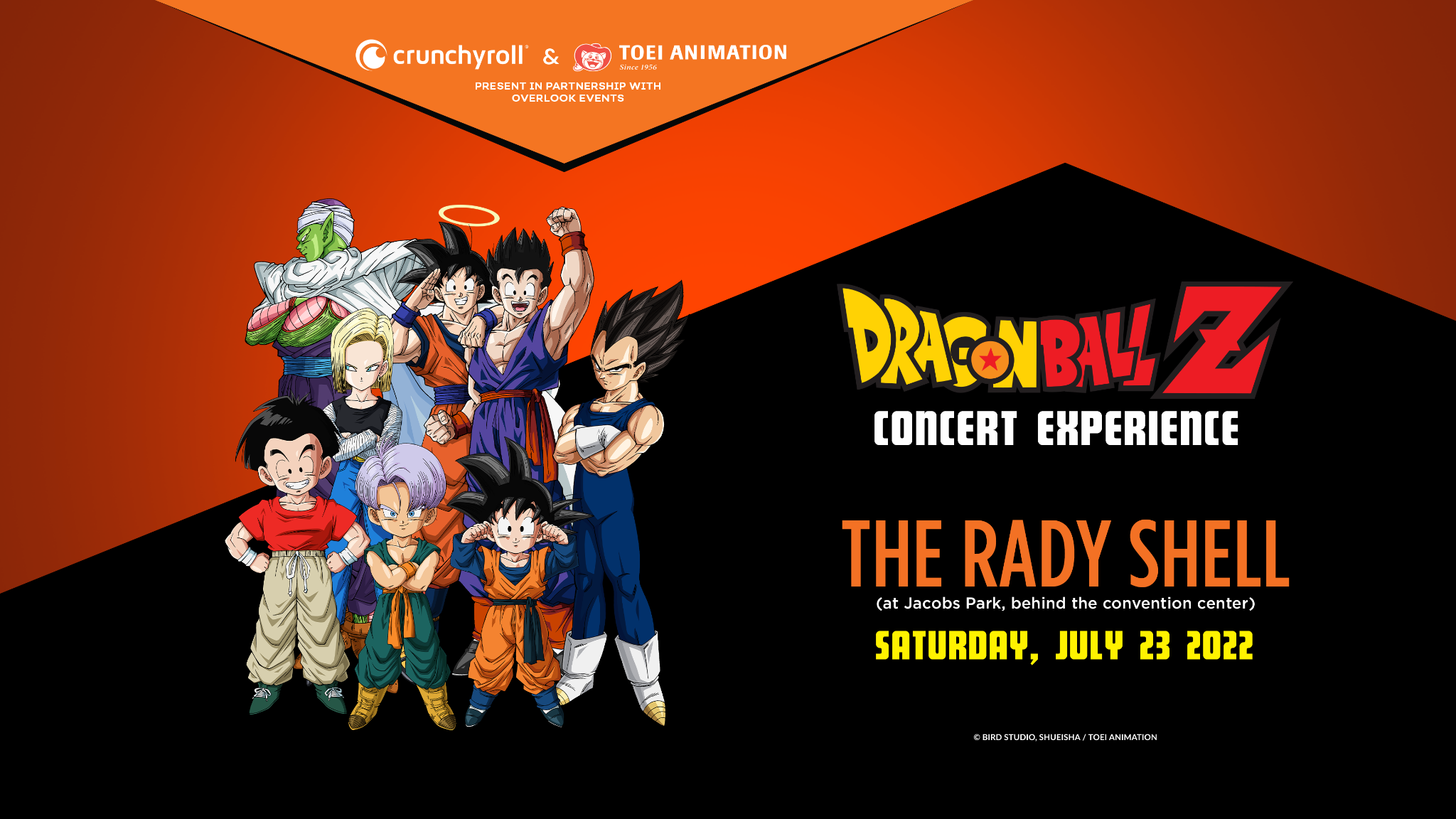 Both events are free to attend for Comic-Con badge holders, and will be first come/first serve.
On the show floor, Booth #4135 will also be Dragon Ball Super: Super Hero themed, with a replica of Piccolo's House from the film. And just outside the convention center, Crunchyroll will be branding city buses from the San Diego Metropolitan Transit System (SDMTS) featuring wraps for My Hero Academia, Chainsaw Man, Attack on Titan, SPY x Family, and more.

Keep your eyes peeled around the Gaslamp as well, for Crunchyroll newspapers being distributed with all the latest anime news, as well as "cool free giveaways and handouts" at every activation.