Every week from now until San Diego Comic-Con, we're celebrating you: our readers! So let's meet this week's Attendee of the Week: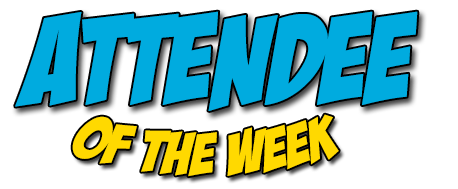 Albert VergeldeDios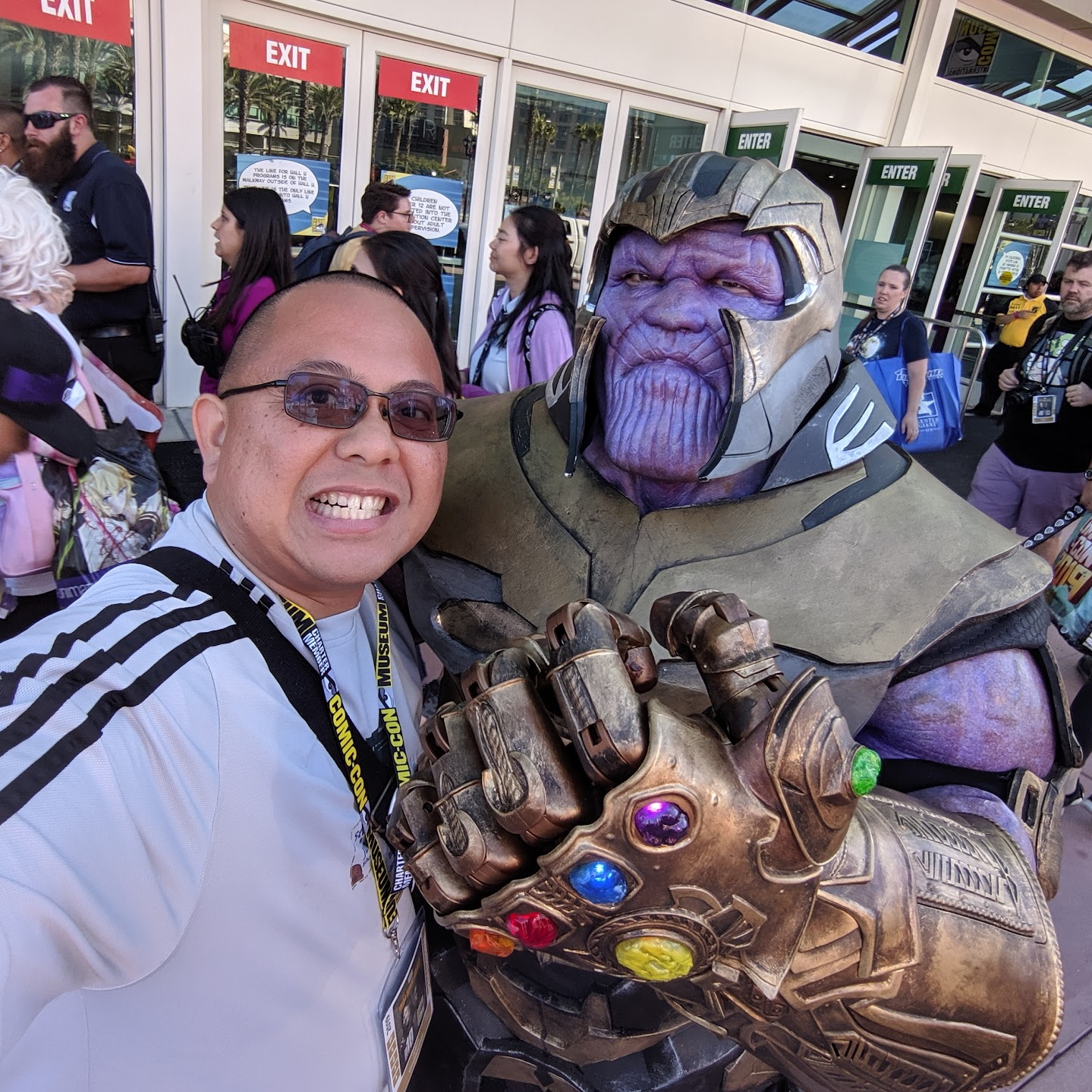 Where are you traveling from? 
Diamond Bar, California
How many years have you been attending?
26 years, or 27 years if Comic-Con Special Edition counts. I say it counts, so yeah, 27 years. 
What was your favorite panel and why?
Scott Pilgrim vs. The World panel in 2010. Edgar Wright and the cast were entertaining as expected, but it was further highlighted by the fact that I was lucky enough to be able to see the movie with them after the panel. Then the band Metric performed following the screening! It was awesome! 
What is your favorite exhibitor or artist booth and why?
AMC's The Walking Dead always had those interactive booths that provided a cool experience with zombies, tigers, and Negan, Oh My! Great place to get a memorable SDCC photo. 
Shout out to J Salvador's Super Emo Friends booth. I love his work. It makes me laugh and then makes me go awww. 
What's your favorite item you've ever taken home from the convention (swag, exclusive, merch, etc.)?
Although it's gotten rarer lately, I love it when booths, panels, and activations give out free promotional shirts that's exclusively acquired at San Diego Comic-Con. Especially the ones that you get to custom make on-site, but still themed to what is being promoted. 
What was your favorite autograph session and why? 
This was actually very recent at CCSE. It was a signing with the cast and crew of Lumpia: With A Vengeance. As a Filipino-American, it was amazing to attend a Comic-Con that featured a FilAm movie. As somebody who doesn't normally bother with getting autographs, this was one that I couldn't miss out on. 
Tell us about your most memorable celebrity encounter? 
Although he wouldn't consider himself a celebrity, it was Ralph Garman of the Ralph Report, Hollywood Babble-On, and formerly of the Kevin & Bean show. Ralph is known to do an Ed Wynn voice impression, so that particular year I ran into him at Comic-Con, I did my own Ed Wynn impression to him. He said it wasn't bad, but even if he was just being kind, it was an exciting experience for me to be brave enough to attempt it in front of him. 
Speaking of Hollywood Babble-On, I do remember doing a meet and greet / autograph signing with Kevin Smith and Jason Mewes way back in 1997. It was still during a time when he could still do this at the exhibit hall floor without getting mobbed. 
What is (or was) your favorite offsite and why?
The Walking Dead Escape obstacle course in 2012. It was the first time they did it, and they didn't really consider safety as a top priority. While waiting in line for my turn, I actually saw some people leaving on medical stretchers! Just a few minutes into the course, it was obvious that there were too many moments where people could easily hurt themselves. It was literally a dangerous experience, but I survived it with only a few near misses of pain. Fun times! Of course the following year, they addressed the safety issue and made it super tame.
What is your favorite thing about San Diego Comic-Con?
It's a cliche answer but it's just the fact that you can embrace your geeky self and be surrounded by other geeks without much fear of ridicule, in a 4 nights and 4 days event that is overloaded with fun geeky experiences.
What are you most excited to see/do/experience at the con after three years away?
I want to see the full return of a huge smorgasbord of offsite events, activations, meetups and parties. Celebrating geekdom in all its excessive glory!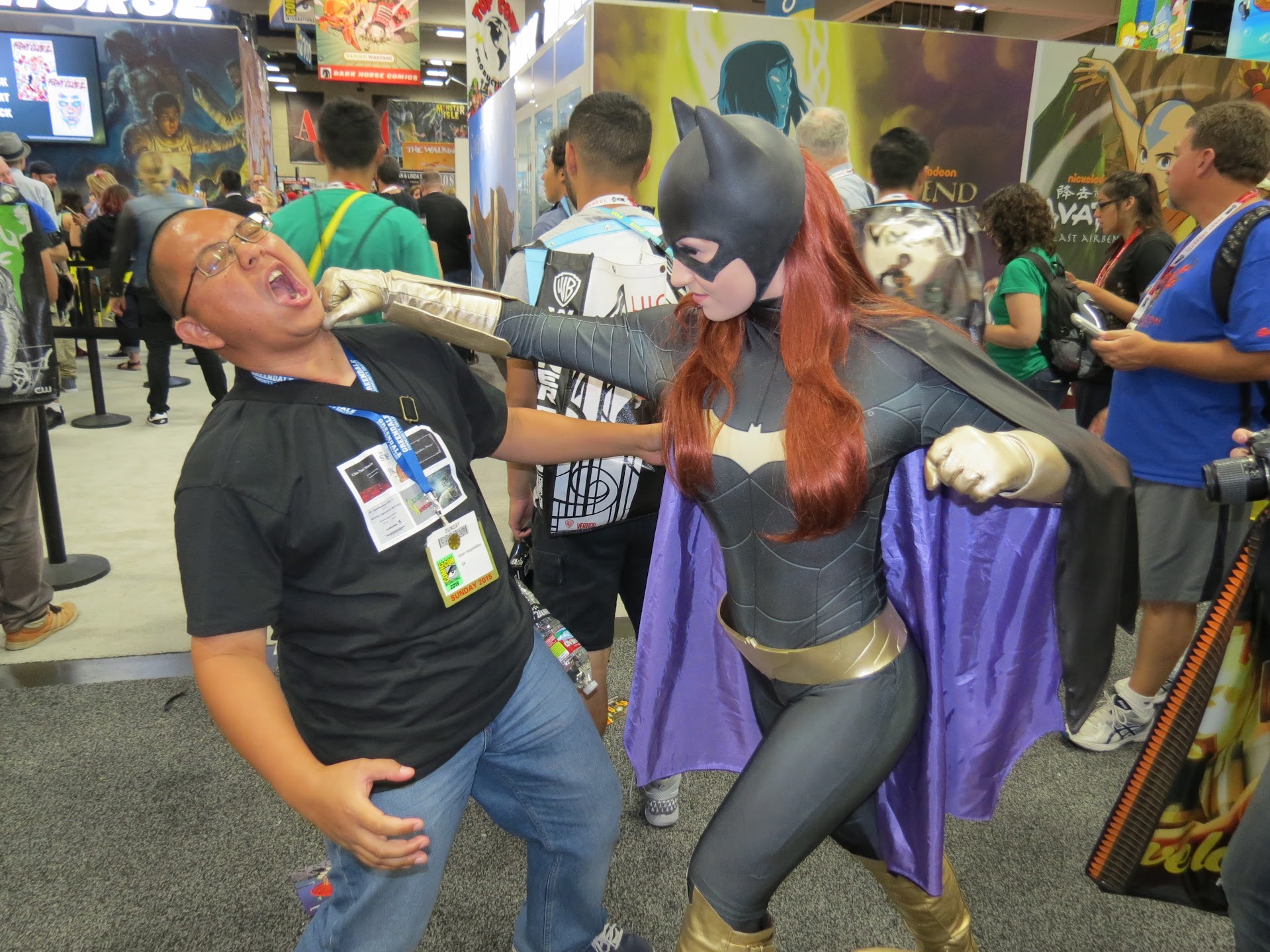 Want to be featured as our Attendee of the Week? Find out how!