Every week from now until San Diego Comic-Con, we're celebrating you: our readers! So let's meet this week's Attendee of the Week: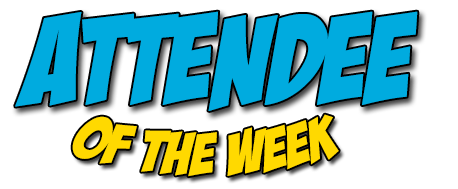 Amy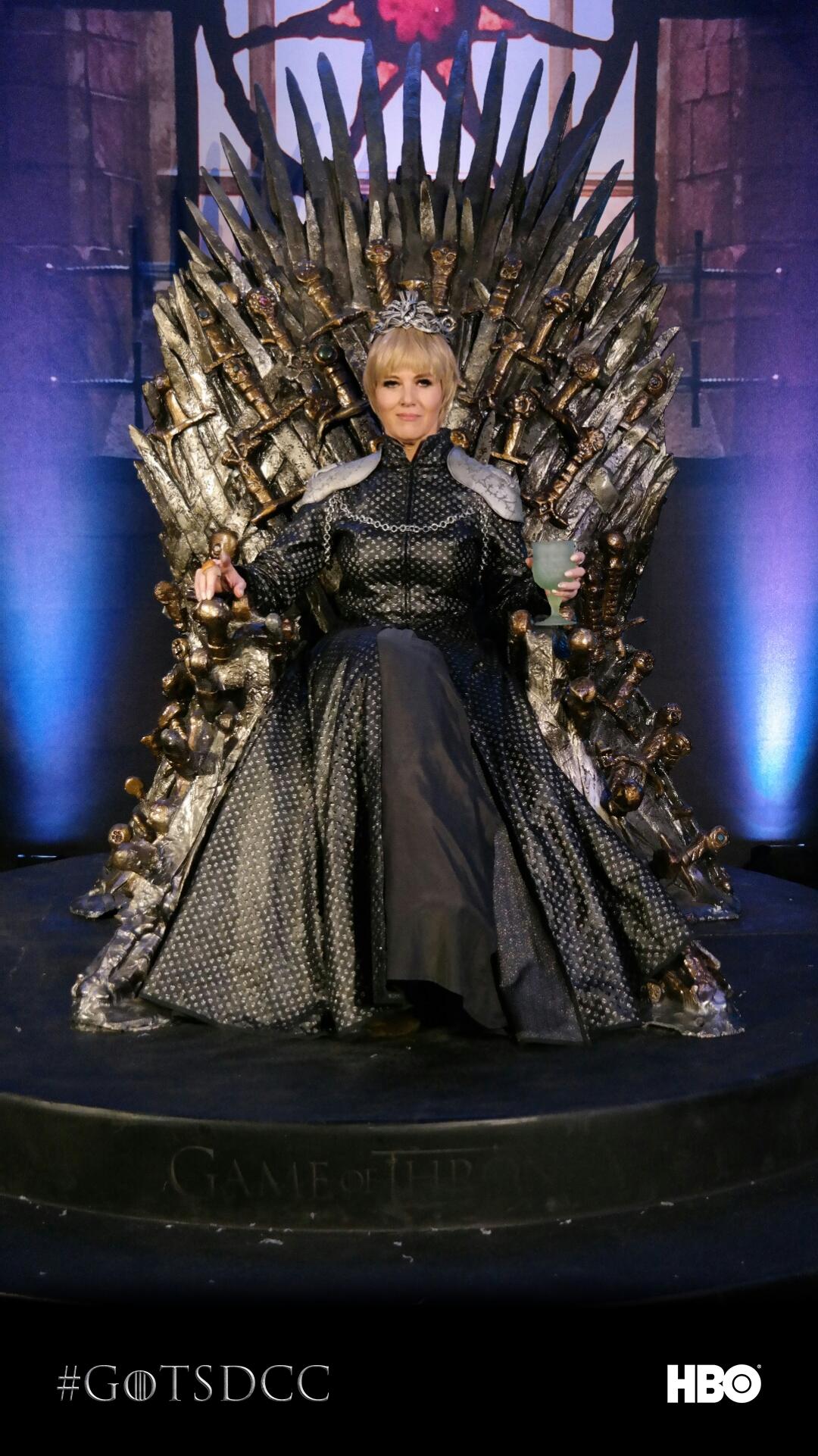 Where are you traveling from?
The Valley
How many years have you been attending?
Since 1998
What was your favorite panel and why?
The very first The Walking Dead panel. It was in this tiny room with a lot of letters on a Thursday or Friday AM.  I was actually there for the first panel of the day which was remake of Hawaii Five-O (still not sure why they were there), buuuuuut they were giving away shirts in the old 70's style that said "I got Lei'd at Comic Con". I was NOT leaving without it that year.  So I am sitting in the audience next to some guy (my friends were NOT getting out of bed that early for a t-shirt). The guy next to me says, "So are you here for the walking dead ?" Me: "No a t-shirt, what's The Walking Dead?"  He gives the perfect description, "It's like what happens after the credits roll in a zombie movie," and thus was born a very long love affair with TWD. Oh and I got groped by a zombie in the audience and it WAS GREAT. Plus little did I know the dude from Boondock Saints was in it and he hung around after and took pics because we "saints" fans were pretty vocal.
What is your favorite exhibitor or artist booth and why?
Cinequest — always has the best Supernatural stuff .
What's your favorite item you've ever taken home from the convention (swag, exclusive, merch, etc.)?
A Battlestar Galactica ACTUAL toaster that burns Frak Off on the bread!!!!
What was your favorite autograph session and why? 
Supernatural 
Tell us about your most memorable celebrity encounter? 
Walking back to the hotel I literally ran right into the creators of Game of Thrones in my Lady Stoneheart cosplay.  The year she DID NOT appear at the end of the season and I had to last-minute add a freakin sign on the outfit that said  "GoT S5 Spoiler?" I did not want to get beaten up. They just happened to be hanging with Pedro Pascal and thank god for facial prosthetics (cuz I was dying inside). I also may or may not have handed him my phone to take a pic with while my wallpaper was a pic of him.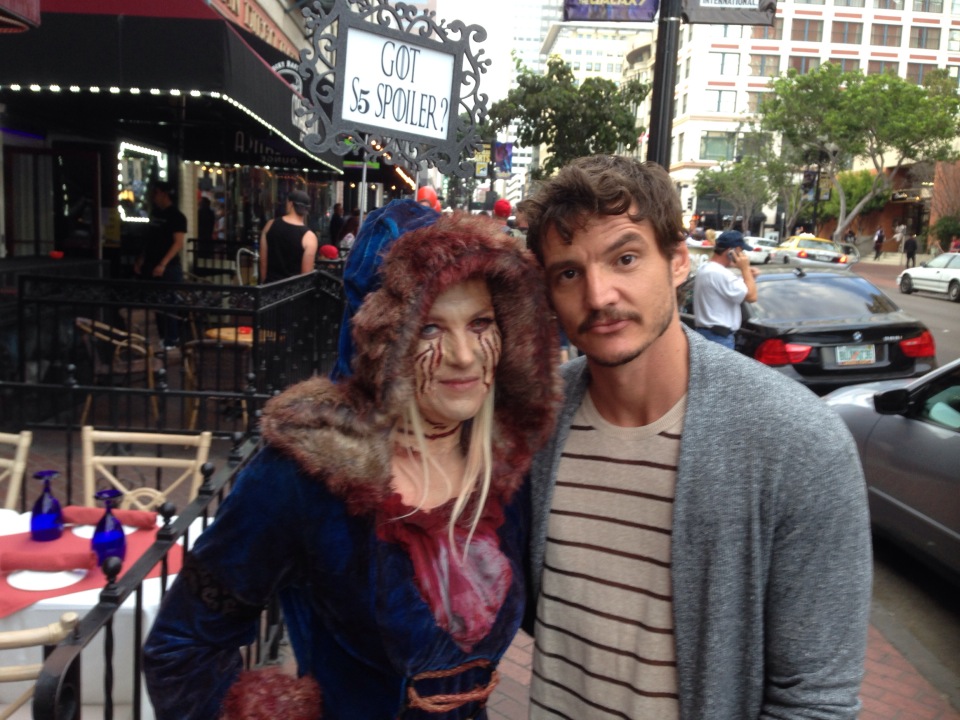 What is (or was) your favorite offsite and why?
Ohhh there have been sooo many good ones over the years, but FX on the grass at Bayfront never disappoints but The Good Place at Tin Fish was epic. Oh, and so was Constantine (oh no I just can't choose)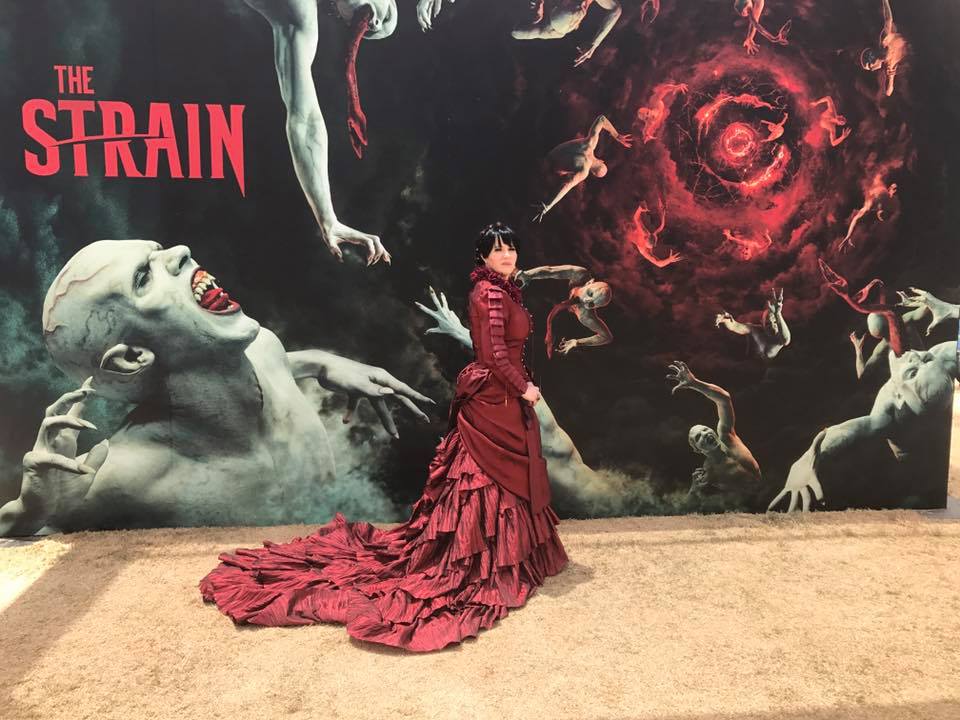 What is your favorite thing about San Diego Comic-Con?
It is my cocoon of goodness even at its worst it is the best thing ever. 
What are you most excited to see/do/experience at the con after three years away?
See people I haven't seen in forever and hopefully a screen-accurate Black Krrsantan or a random sighting of Bruce Campbell in the wild.
Want to be featured as our Attendee of the Week? Find out how!