Beavis and Butt-Head will be making a splash at San Diego-Comic Con 2022 with a panel, a dedicated booth, and some brand new merchandise, all to celebrate the upcoming Paramount+ original series and the recently released movie Beavis and Butt-Head Do the Universe.
On Thursday, July 21 at 4:45pm creator Mike Judge will join a celebrity moderator in Ballroom 20 to discuss the boys from Highland, Texas, their enduring appeal and what the future of the franchise holds.
On the exhibit floor at Booth #3729 fans will be invited step inside Beavis and Butt-Head's living room for a photo opportunity with the animated duo. You'll also be able to pick up some brand new Beavis & Butt-Head exclusive merchandise including a hoodie, a backpack and more.
Beavis and Butt-Head Cornholio Hoodie – Sizes S – XXL $46.99+tax, Size 3XL $48.99+tax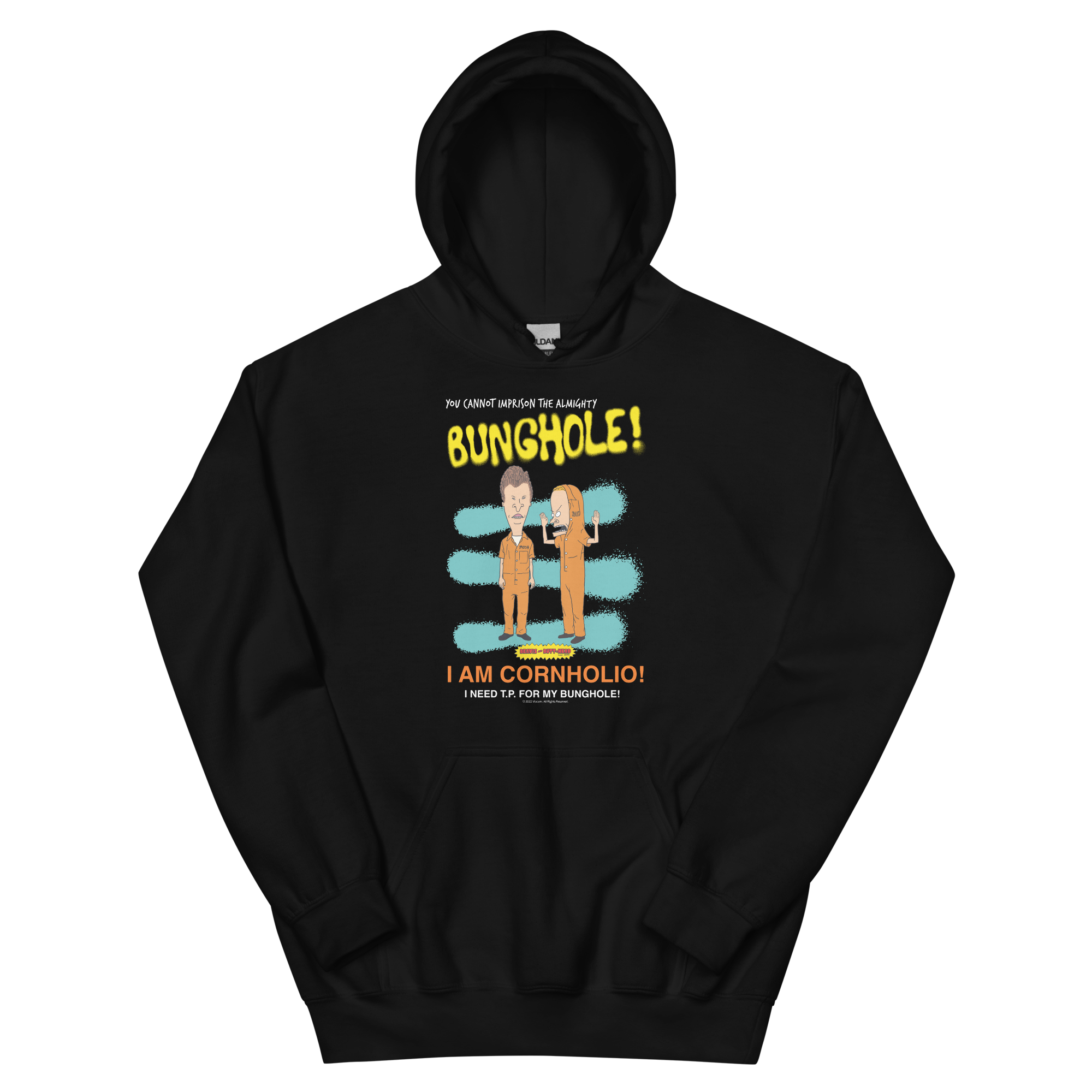 Beavis and Butt-Head SDCC Backpack –  $49.99+tax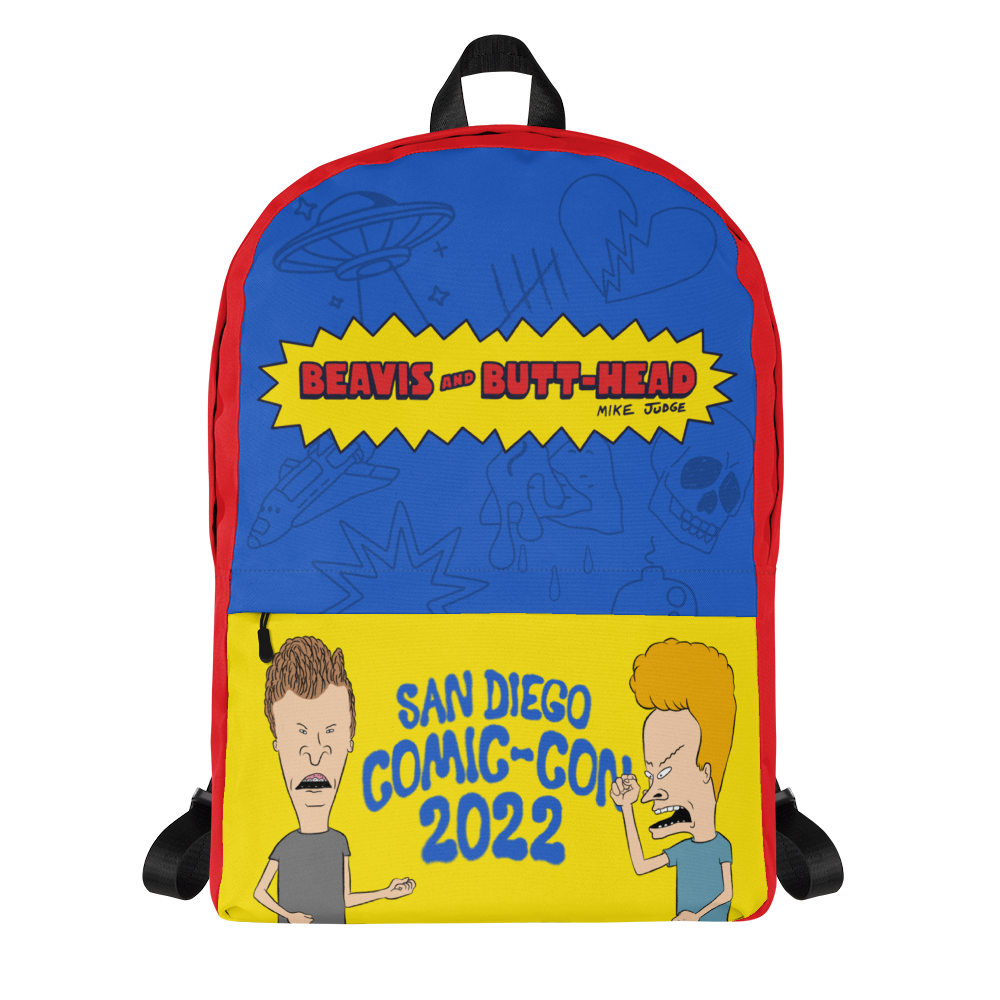 Beavis and Butt-Head Burger World SDCC Water Bottle – $28.99+tax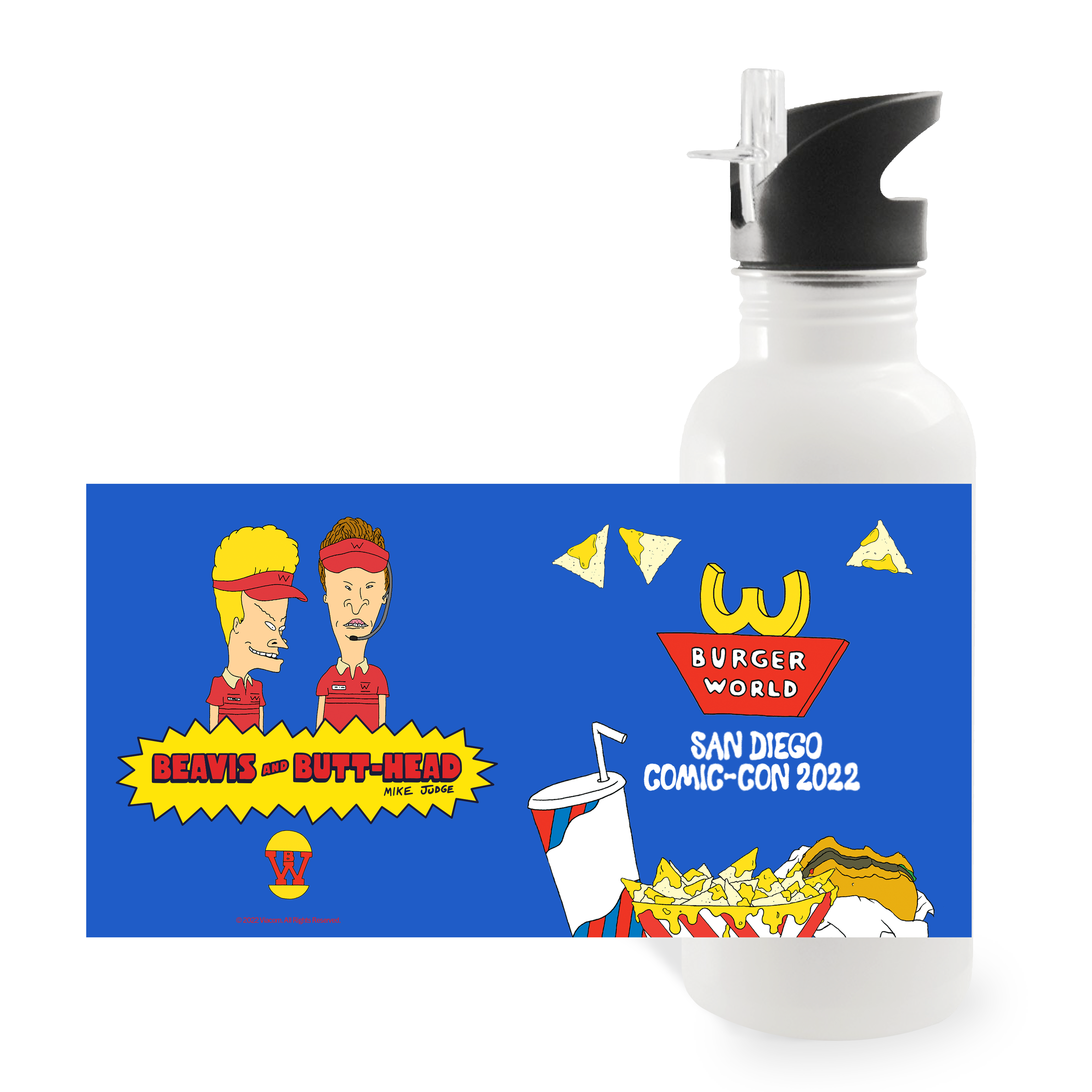 Beavis and Butt-Head T-Shirt – Sized S – XXL $22.99+tax, Size 3XL $24.99+tax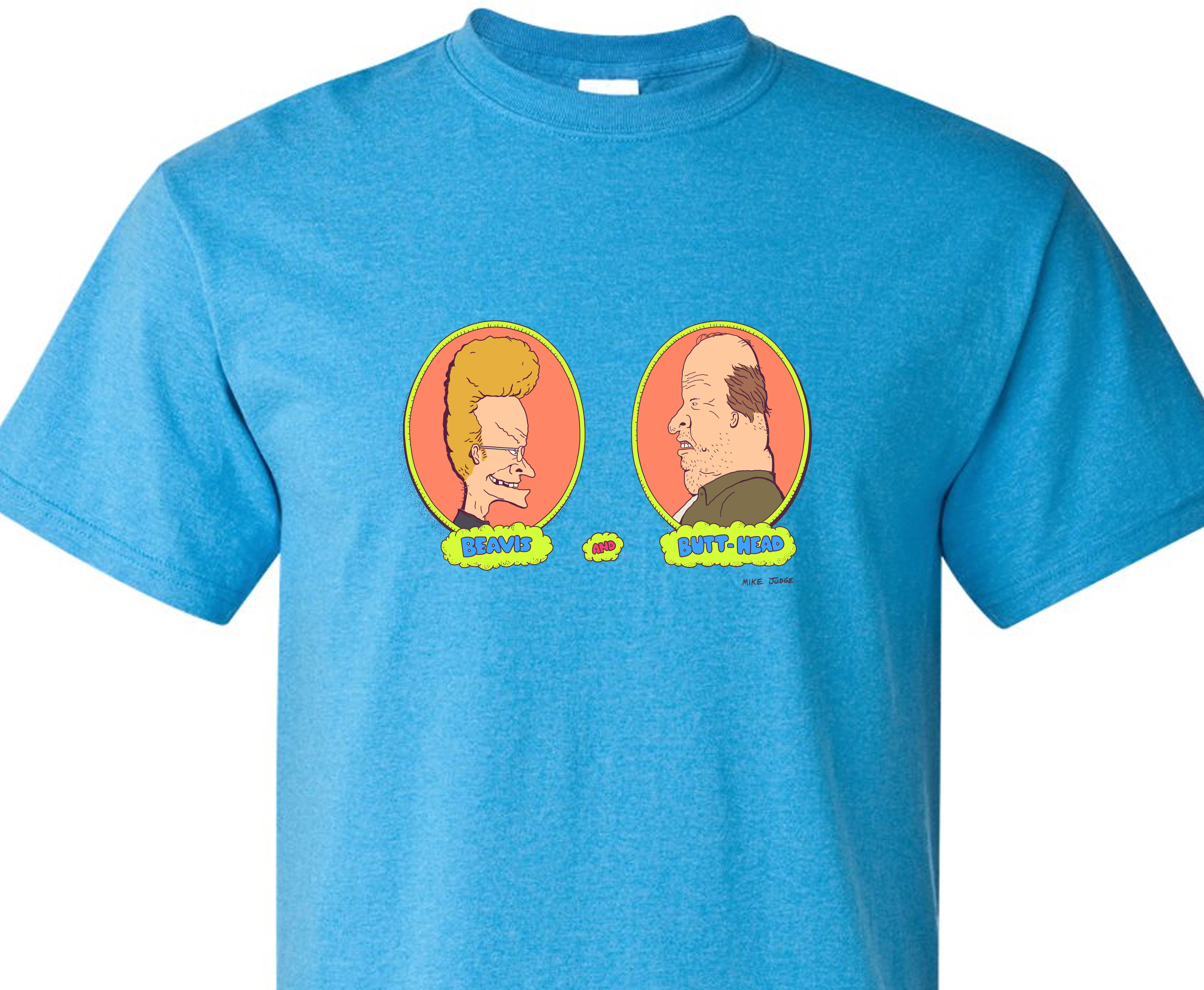 Beavis and Butt-Head SDCC Mug -$ 24.99+tax