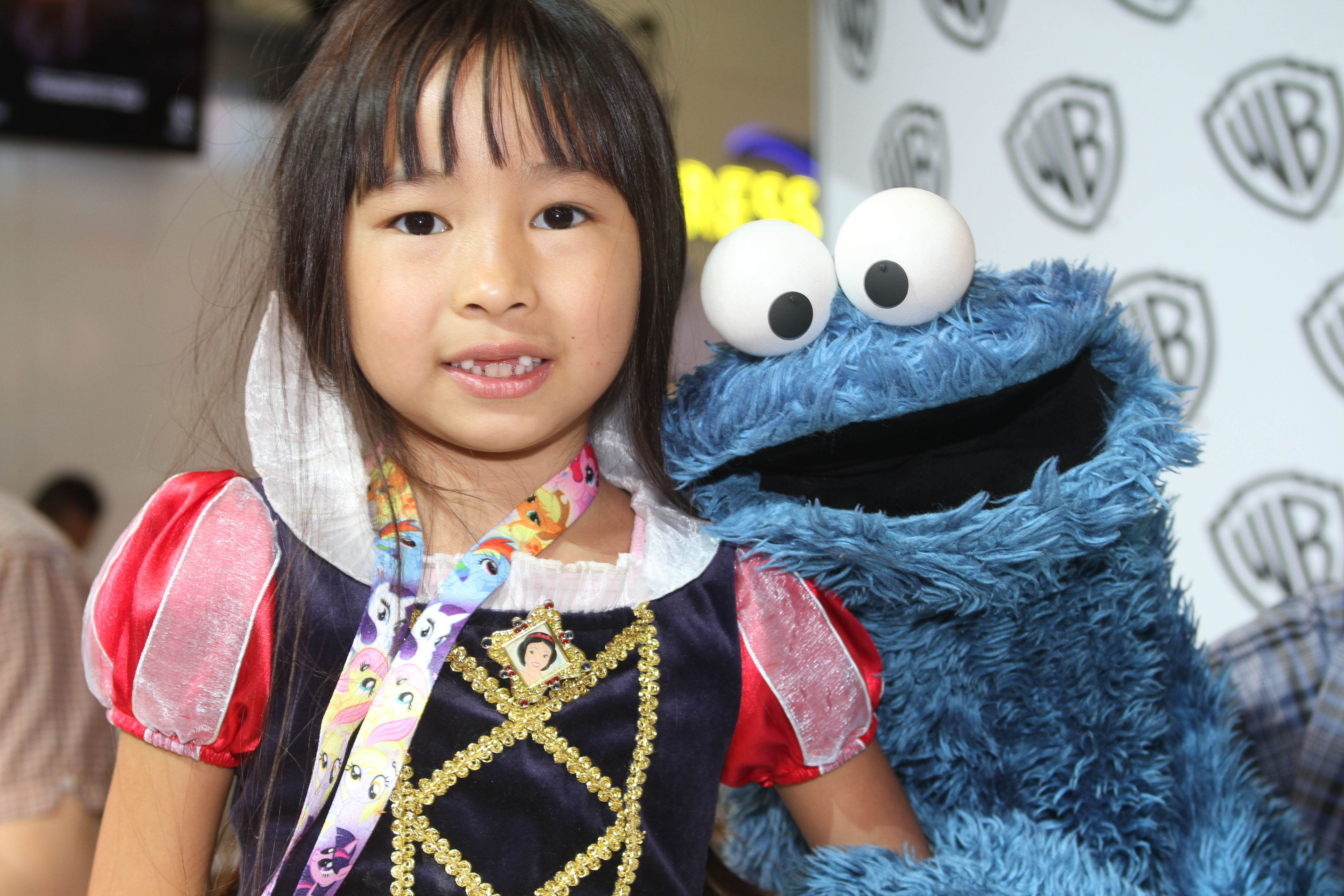 [UPDATE July 8]
Comic-Con International has e-mailed out instructions for those who requested. At long last, yes, you can register your aged out child-to-junior.
[UPDATE June 28]
The saga continues. What was late June has now become "end of June/early July" according to e-mail responses with CCI.
[UPDATE June 14]
Comic-Con International is now telling those who e-mailed before the deadline:
"That information has not yet been provided for aged out children badges. We anticipate that the information for how to purchase the badge will be sent out at the end of June. We appreciate your patience and will be sending the information to the email the original request was sent from."
So it sounds like parents will be waiting a few weeks more.
[UPDATE May 12]
For those who contacted Comic-Con International about badges for their kiddos who aged-out of the free child badge during the break — you'll be waiting a bit longer.
Comic-Con International sent this response to an attendee when asked if links would be sent prior to the badge shipping deadline:
"In June you will hear back. Please wait until the second week of June to follow up as we will not have the codes for purchasing until then. You will be guaranteed to purchase their badge. We appreciate your patience. The Junior badge will not ship and will need to be picked up on site."
[UPDATE February 25]
An attendee recently contacted Comic-Con International in regards to the aged-out child badge issue and received the following response:
"We understand that some potential child attendees have aged out of the free child badge policy age range for Comic-Con due to the cancellation of our 2020 and 2021 events. As a current Comic-Con 2022 badge holder, we would like to offer you the opportunity to purchase a Comic-Con 2022 badge for your now junior (age 13-17) attendee. If you would like to purchase a badge for your junior, please have them create a Member ID… Once completed, please send us the first name, last name, and Member ID of that junior. In May or June of 2022, we will send you a unique purchase code that will allow you to go online and purchase a junior badge, even though we are currently sold out. Your junior will only be allowed to purchase the same type of badge(s) that their corresponding adult has purchased, ie: single day Friday, or 4-Day no Preview Night, or Saturday and Sunday single days, etc. The deadline to send us the info above is May 1, 2022. We are unable to accommodate requests sent after this date."
It is unclear if CCI intends to send an e-mail or update their website regarding this change, but if you are affected by this issue, we recommend you follow the steps listed above before May 1, 2022, which are:
Make a Member ID for your junior
Contact CCI with your junior's first name, last name, and Member ID, and a brief description that your child was previously a free child but has since aged out, and will need a junior badge for SDCC 2022. CCI has both a contact form or you can e-mail cci-info@comic-con.org
[PREVIOUS] We're still more than a year from San Diego Comic-Con 2022, and after the past year, there will surely be plenty of policy changes still to come. But the first real policy update — a change to the Child badge policy — has left many scratching their heads.
In the past, Comic-Con International has generously provided free badges to children aged 12 or under (typically with the date of "cutoff" being around the end of July), with no need to pre-register these individuals for a badge, instead allowing them to sign up on-site. Once they reach age 13, shortly after a convention, CCI opens up Child-to-Junior Validation, a process where kids (or more likely, their parents) can create a new Junior Member ID for themselves and validate that they attended the previous year's convention using a number found on the back of their previous Comic-Con child badge.
This step is important as ages 13-17 must be pre-registered for a badge in order to attend the next convention, and parents have to jump through the same Returning Registration and/or Open Registration badge buying hoops that we do for adult badges (though they are half price!).
So, what is different now? Last year, when hope for a 2021 convention was still on the horizon, Comic-Con International had announced that the age for a free Child badge was still going to be considered those who were 12 or under on July 31, 2020 — basically saying, since there was no 2020 convention, we are honoring free Child badges for those who had birthdays between August 1, 2020 and July 31, 2021.
With no convention for two years, though, that has now changed. The new policy reads:
"Children aged 12 or under on July 31, 2021 will not need to have a badge purchased for them for Comic-Con 2022 and may attend as a child with a paying adult. As this is the second year of cancellation, we must now implement a policy where children aged 13 or older on or before July 31, 2021 are not eligible to attend Comic-Con 2022 as a child."
The problem, however, is that if your child turned 13 between August 1, 2020 and July 31, 2021, they would have been ineligible to purchase a Junior badge during the last Comic-Con badge registration events (for what was then going to be Comic-Con 2020, and badges have since been rolled over) as your youngster wouldn't have been considered a Junior at the time. Now, however, they are also too old to be considered a Child under this new policy.
So where does that leave those kids? That is certainly the question. Effectively, unless Comic-Con International announces additional policy changes, those children who turned 13 between August 1, 2020 and July 31, 2021 would be shut out of the convention, as badges are sold out and highly unlikely to go back on sale.
CCI could announce a special Child to Junior validation period specifically for those children and allow them to purchase a Junior badge, but currently there is no verbiage on the website about this, and Comic-Con International has not responded to repeated requests for clarification.
For parents, this limbo-land is especially frustrating. While many understand that Comic-Con International has been hard hit by the economic impacts of the pandemic and perhaps they're simply not financially able to allow those additional kids to qualify for a free badge at the moment, not revealing the plan (or if there is no plan) for these teens adds extra stress onto families after what has already been a particularly stressful year. Even mentioning, "We plan to allow those qualifying children to purchase a Junior badge at a later date, details to come" would put many minds at ease.
If you would like to contact Comic-Con International about this policy change, you can find the Contact form in your Member ID.