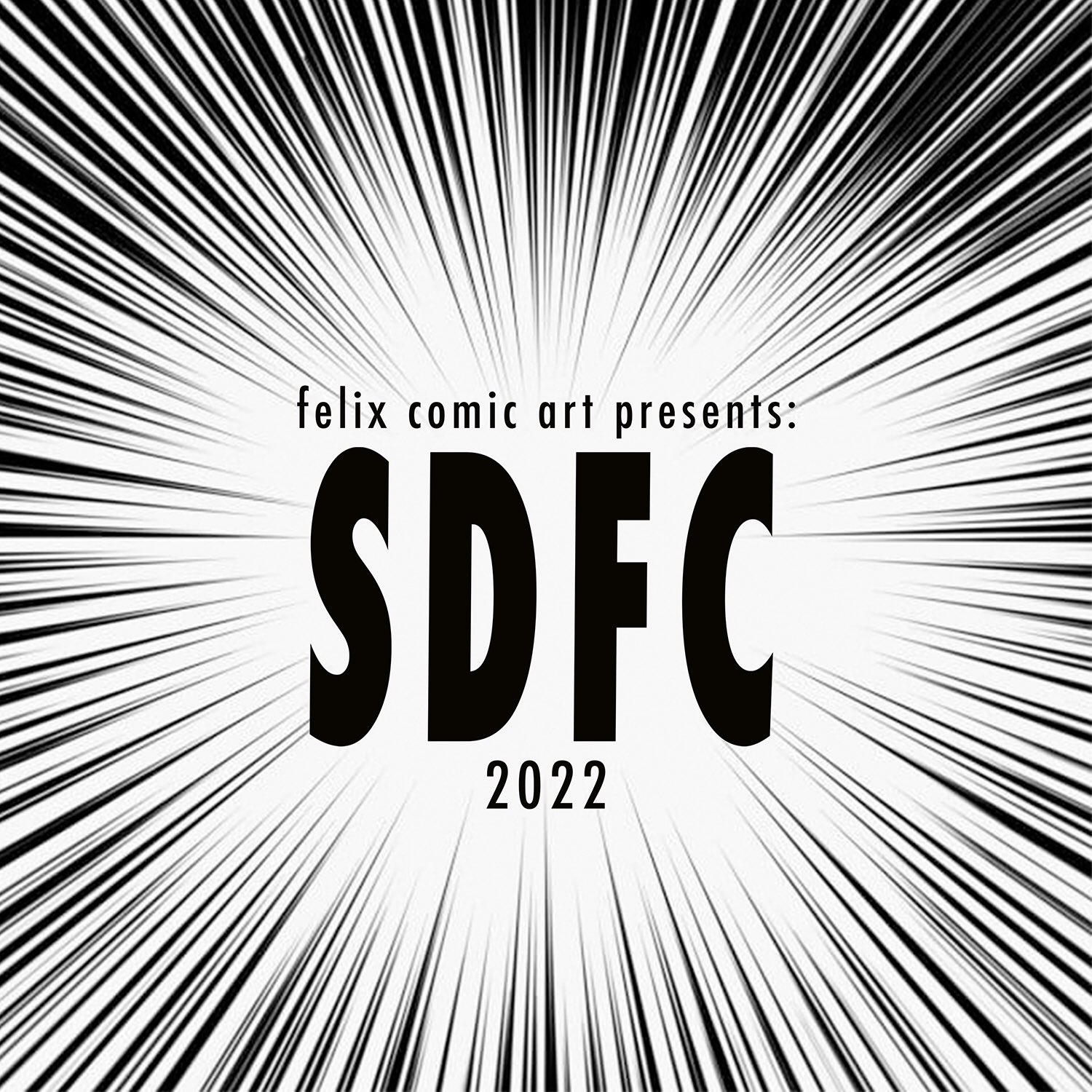 Artist representative Felix Comic Art is thrilled to be celebrating San Diego Felix Con 2022. You've never heard of it? It's like San Diego Comic-Con, but it's open to everyone. SDFC 2022 brings a little bit of SDCC 2022 to those who can't make it to Booth #4612 this year.
DO A POWERBOMB
Felix Comic Art is finishing off their SDFC week strong with an original art drop from mega-talented artist Daniel Warren Johnson. He's getting ready to release his next series, DO A POWERBOMB, and you'll have a chance to grab a piece of Issue #1. Felix Comic Art will have all pages plus four cover variants available on their site. 
For your chance to own part of this instant classic, refresh Felix Comic Art's UPDATES tab starting at 10:00am PT tomorrow, Friday, July 15, 2022.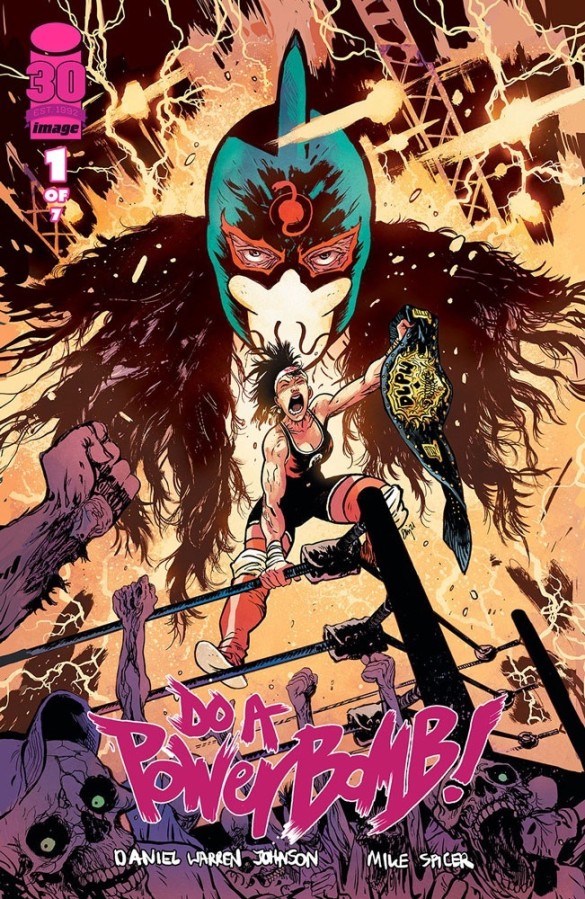 PAPER GIRLS
To celebrate the release of Prime Video's PAPER GIRLS series on July 29, comic co-creator Cliff Chiang is offering a complete issue, including cover and all pages, of the super rare comic for sale at SDFC 2022. 
For your chance to own this rare piece, refresh their UPDATES tab starting at 10:00am PT tomorrow, Thursday, July 14, 2022.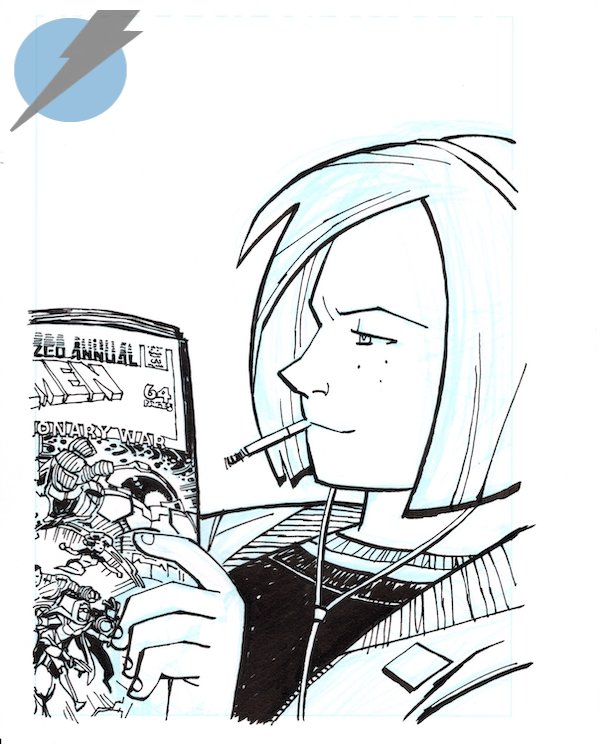 Sketch Commission Lists
[UPDATE] All sketch commission lists have been filled.
SDFC 2022 started off strong earlier this week with some great sketches and covers. Starting tomorrow, Wednesday, July 13, 2022, at 10:00am PT, the artists they're bringing to SDCC are opening their SDFC sketch commissions. Their SDCC sketch commission lists filled up within three hours, so you'll want to order one as soon as it opens. You can order your very own original sketch art from:
Mike Huddleston is a recent addition to the lineup and will be at SDCC Booth #4612 and will be signing and sketching at the con.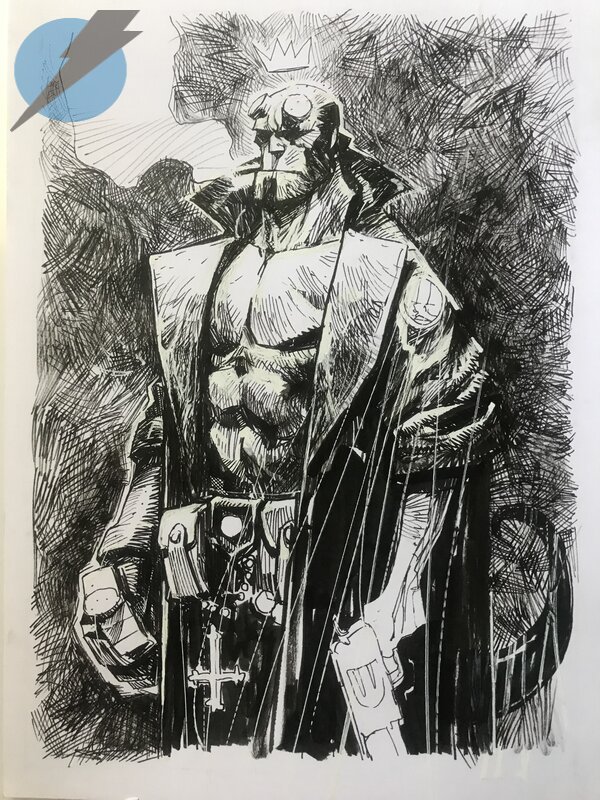 To order an SDFC 2022 commission, refresh their UPDATES tab at 10:00am PT on Wednesday, July 13, 2022 for commission options and how to order.