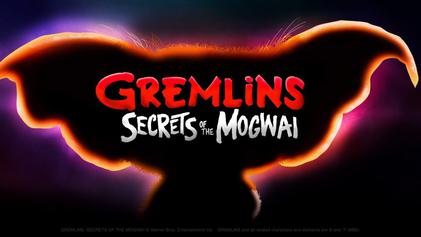 For those who have been wondering if there will be autograph signings at San Diego Comic-Con for any of the studios, the answer appears to be "yes!".
HBO Max and Cartoon Network announced today that their family series, including Gremlins: Secrets of the Mogwai and Looney Tunes Cartoons will be getting signings in the Sails Pavilion on series posts exclusive to Comic-Con.
The Looney Tunes signing will be on Friday, July 22 from 1pm-2pm, and the panel includes Alex Kirwan (Supervising Producer – Looney Tunes Cartoons), Abe Audish (Supervising Producer – Bugs Bunny Builders), Nate Cash and Erin Gibson (Co-Executive Producers of Tiny Toons Looniversity), and more surprise guests — who will presumably be in attendance for the signing.
For Gremlins, that signing will also be on Friday, July 22 from 2pm-3pm and will likely feature panelists executive producers Tze Chun and Brendan Hay, Tara Rueping (Art Director), Izaac Wang (voice of Sam), AJ LoCascio (voice of Gizmo), Gabrielle Neveah Green (voice of Elle), and more surprise guests.
On Saturday, July 23, you'll find a signing for the Cartoon Network: Winner Takes All panel, featuring casts and crew of Craig of the Creek (Philip Solomon, voice of Craig; Najja Porter, supervising director; Dashawn Mahone, supervising director), Teen Titans Go! (Pete Michail, executive producer; Tara Strong, voice of Raven; Khary Payton, voice of Cyborg), and We Baby Bears (Calvin Wong, showrunner; Connor Andrade, voice of Grizz; Amari McCoy, voice of Panda; Max Mitchell, voice of Ice Bear).
Outside the convention center, you'll find a Bat-tastic inflatable display outside the Manchester Grand Hyatt, photo opportunities with Cookie Monster at a supersized Sesame Street Mecha Builders inflatable near the Omni.
FRIDAY, JULY 22
Autograph Signing:
That's NOT All, Folks! Looney Tunes for Everyone! 
Friday, July 22 1:00pm – 2:00pm 
Autograph Signing:
The Origin Story You've Been Waiting For…Gremlins: Secrets of the Mogwai
Friday, July 22 2:00pm – 3:00pm
SATURDAY, JULY 23
Autograph Signing:
Cartoon Network: Winner Takes All
Saturday, July 23 11:30am – 12:30pm