FOX Entertainment is powering into San Diego Comic-Con 2022 this year, with a booth, offsite, giveaways, exclusives, and more.
The upcoming FOX Animation Domination series Krapopolis, which is set in a mythical ancient Greece and follows a flawed family of humans, Gods, and monsters as they attempt to rule one of the world's first cities without killing each other, is heading to the con.
Fans can stop by Room 6BCF on Saturday, July 23 at 2:45pm for the panel, which will feature creator Dan Harmon (Rick and Morty, Community), executive producer Jordan Young, supervising director Pete Michels, and voice actors Matt Berry (What We Do in the Shadows), Pam Murphy (Mapleworth Murders), and Duncan Trussell (The Midnight Gospel) on hand to give a sneak peek at the new series. While not in attendance at the panel, the series also features the voices of Hannah Waddingham (Ted Lasso) and Richard Ayoade (The IT Crowd).
Also inside the convention center, you'll want to stop by Booth #4423, where for the first time FOX Entertainment is partnering with Toddland for their own booth. You can stop by for Krapopolis tees, totes, pins, and more — including a photo opportunity with characters from the series. We can exclusively reveal those designs, which includes: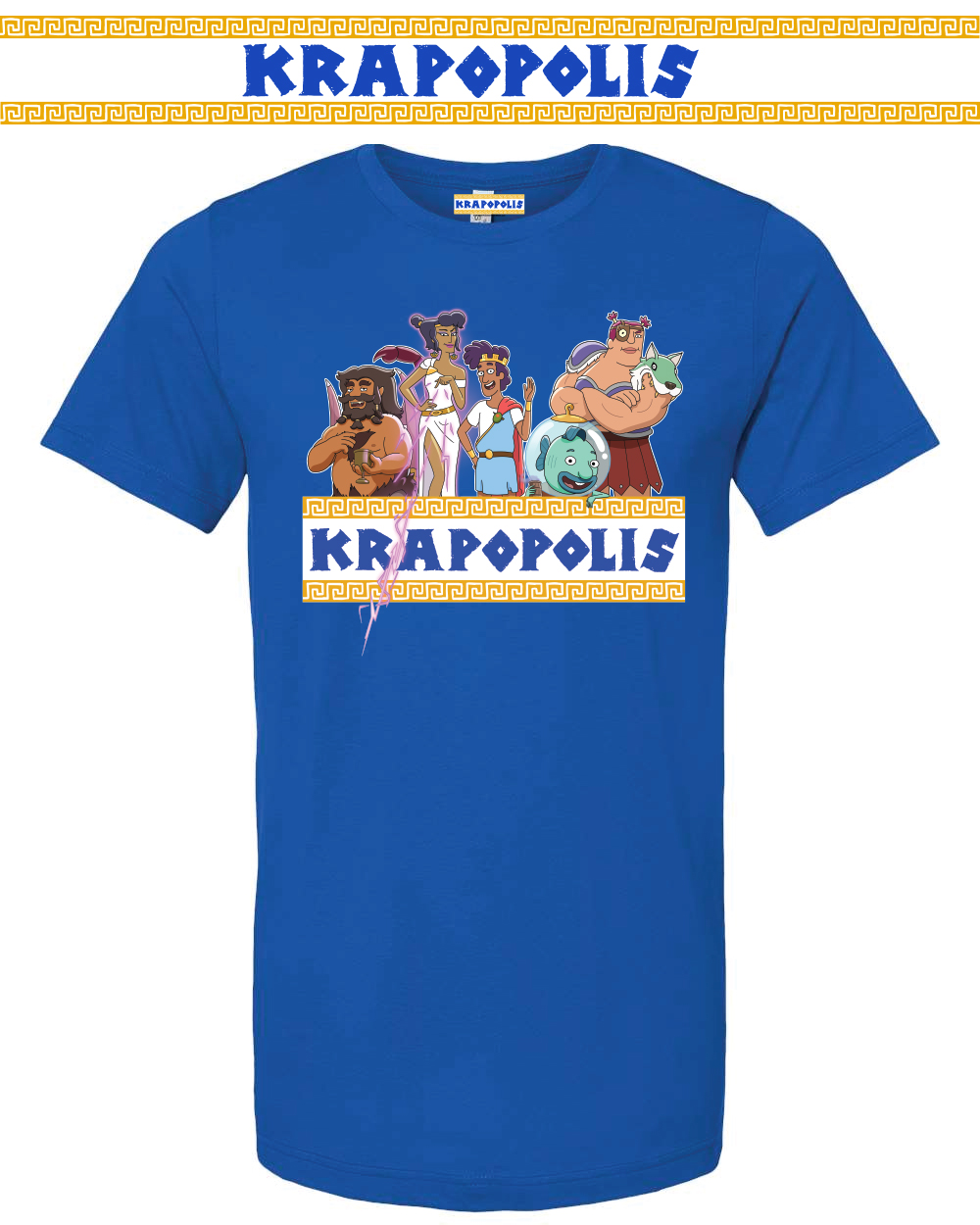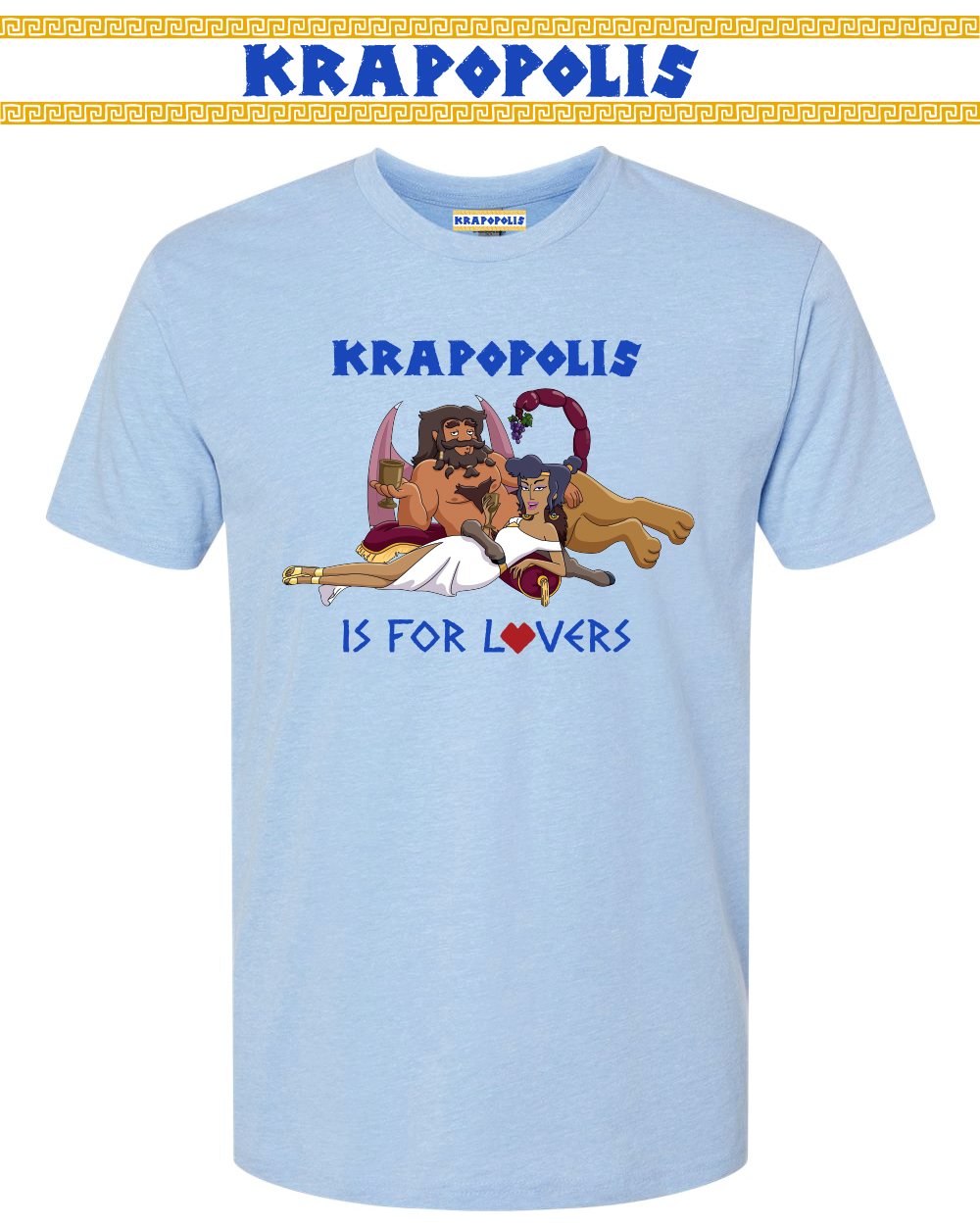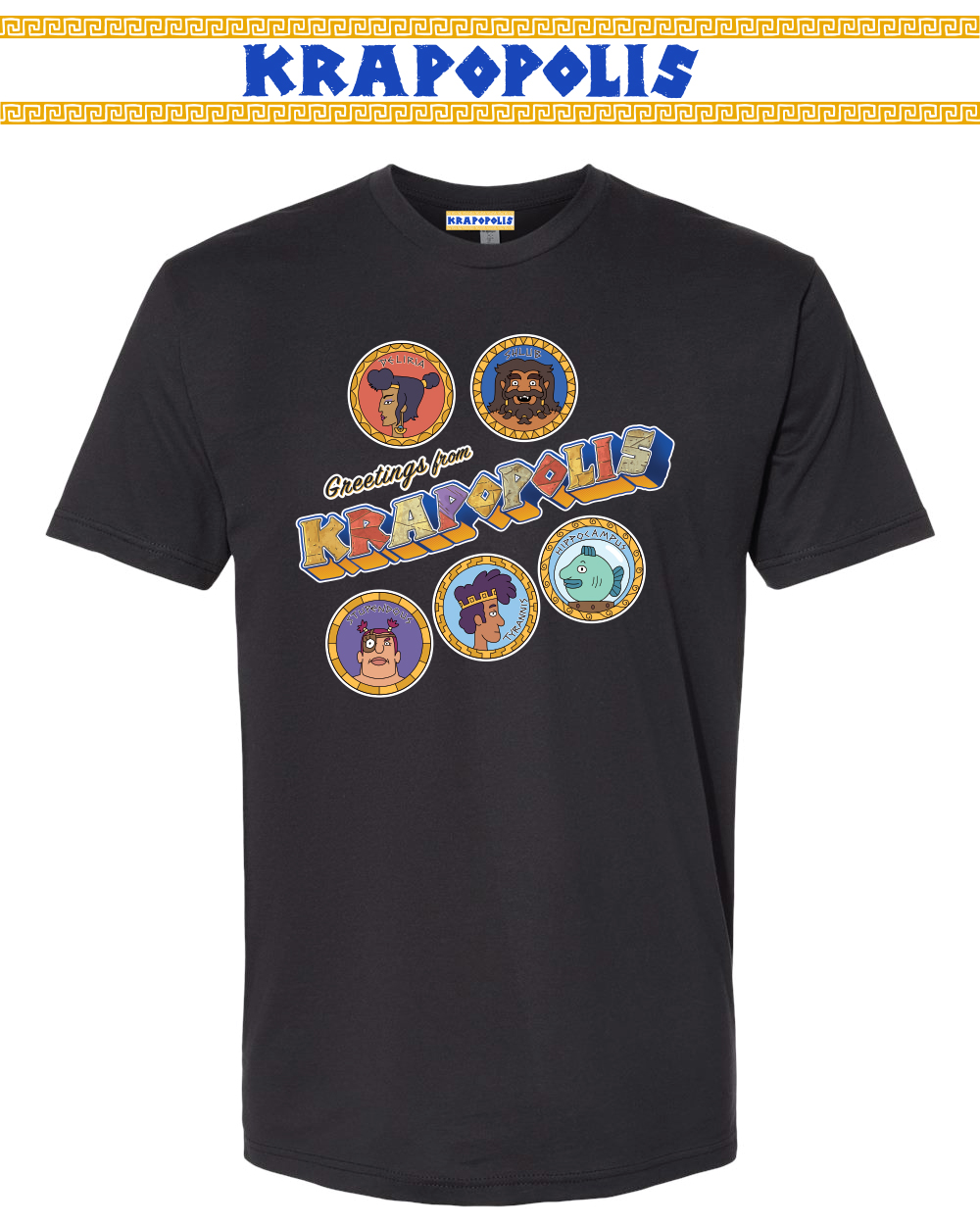 They'll also be giving away lanyards and character buttons throughout the weekend, where supplies last.
On Saturday, July 23, at 4:30pm, attendees can meet the cast and creative team and receive an autographed Krapopolis mini-poster, which we've got your first look at below.
Tickets for the signing will be distributed at Booth #4423 on Saturday morning on a first come, first serve basis.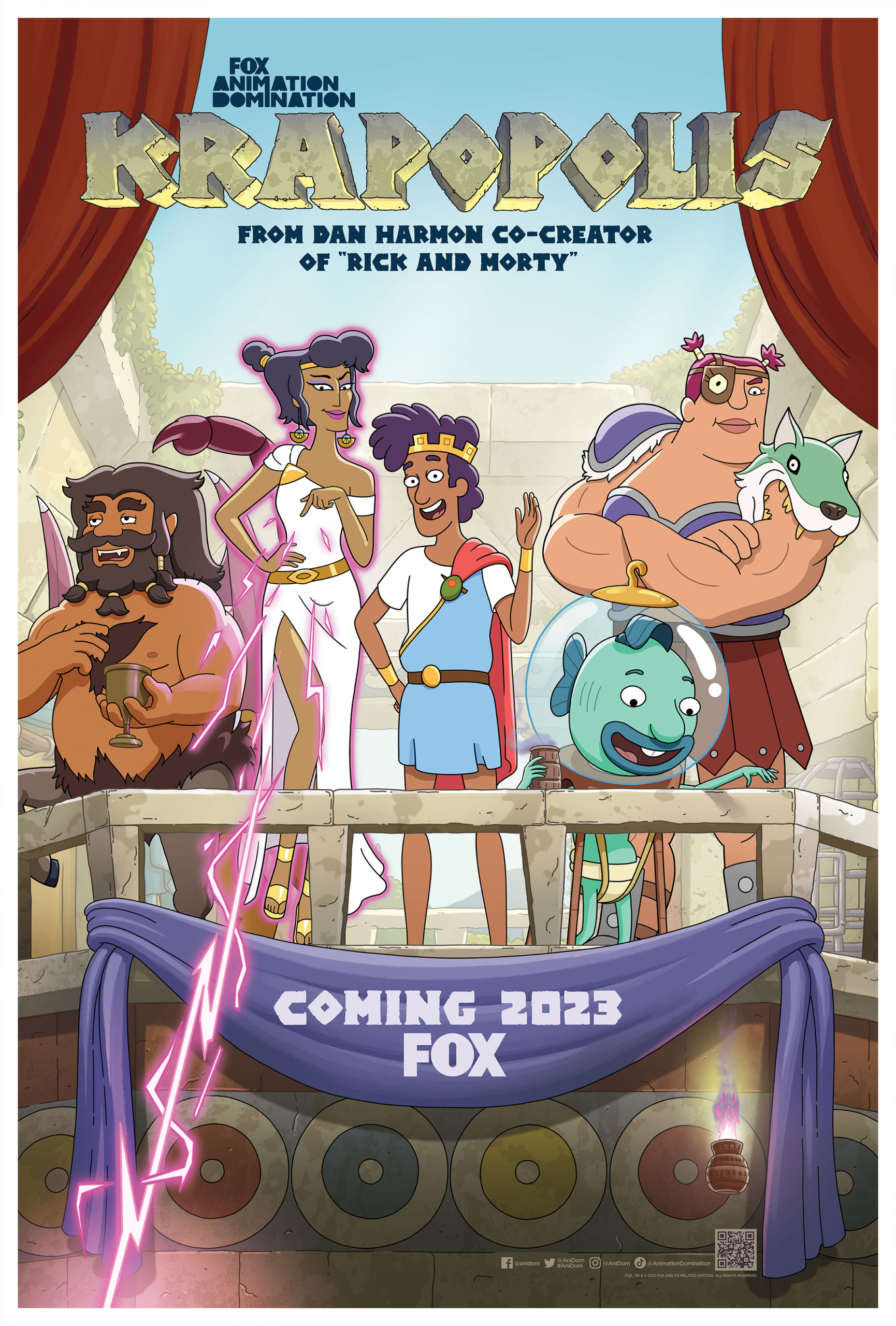 In the Gaslamp, you can come party with the Gods, at the Krapopolis outdoor activation, located in the Children's Museum Park (W. Island Avenue and Front Street). Here, attendees can travel into the world of ancient Greece by going 40 feet up to go down a 70-foot slide for the ride of their life. There will be photo opportunities with characters from the series, and even a chance to enter to win a trip for two to Greece.
Fans will also get to experience the newly revealed Medusa Instagram game, available via QR code within the space, to see how long they can avoid her gaze.
You'll also be able to find the character buttons and lanyards being given away at the offsite randomly throughout the weekend. You can stop by to experience the world of Krapopolis from:
Thursday, July 21 – 10am – 7pm
Friday, July 22 – 10am – 7pm
Saturday, July 23 – 10am – 7pm
Sunday, July 24 – 10am – 4pm