Legion M is the first entertainment company designed to be owned by fans — which is why we're always so pleased to see them head to the mecha of fans each summer, San Diego Comic-Con.
This year, they'll be hosting four spotlight panels to discuss Legion M's exciting upcoming projects, with several celebrities in attendance, including William Shatner to talk about his upcoming documentary, Christopher Lloyd and Ruth Connell (as well as Simon Pegg via video message) to discuss the upcoming movie Nandor Fodor and the Talking Mongoose, and more.
In addition, Legion M will be celebrating Shatner with a handprint ceremony in the lobby of the Theatre Box San Diego, plus autograph signing sessions, and an intimate evening rooftop afterparty on Thursday, July 21. The handprint ceremony is scheduled from 10am-11am (tickets to attend are available for $125), the photo and signing opportunities from 11:30-12:30pm (autographs are $110; autographs and photos are $135), and again from 6:15-7:15pm.
The after party will be from 8pm-10:30pm, with two options available. A general ticket will be $140, or a VIP ticket which includes a VIP meet and greet with Shatner is available for $240.
Tickets for all events are available here.
[UPDATE July 18]
Legion M is doubling your Captain Kirks at San Diego Comic-Con this year, as in addition to Shatner, actor Paul Wesley (Star Trek: Strange New Worlds) will also be in attendance at the handprint ceremony on Thursday, July 21. Tickets are still available for $125 for a historic morning, which will also see film critic Leonard Maltin remarking on Shatner's career.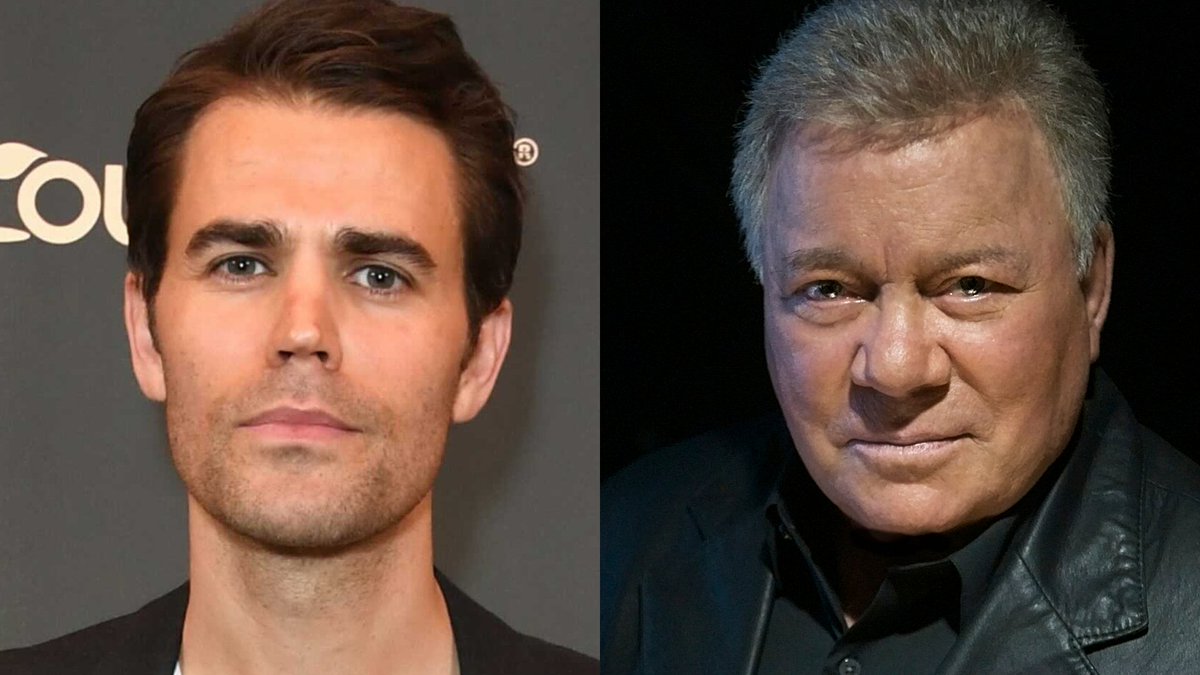 [PREVIOUS]
Here are the panel details for inside the convention center:
SHATNER ON SHATNER
Thursday, July 21 | 4:30 – 5:30pm | Hall H
Join acclaimed actor, writer, spoken word artist and astronaut(!) William Shatner and moderator Kevin Smith as they discuss Bill's illustrious and amazing career, upcoming projects, and his new deep-dive documentary from Legion M by acclaimed pop culture documentarian Alexandre O. Philippe (The People vs George Lucas, 78/52: Hitchcock's Shower Scene, Memory: The Origins of Alien) that takes an up-close, intimate exploration of Shatner's personal journey over his nine decades on Earth.  Kevin and Bill will be joined by Philippe and producers from Legion M (Jay and Silent Bob Reboot, Mandy) and Exhibit A Pictures (The People vs George Lucas, 78/52: Hitchcock's Shower Scene) and will end the panel with what promises to be unforgettable Q&A with the audience.
SIMON PEGG IS NANDOR FODOR, PARANORMAL INVESTIGATOR
Friday, July 22 | 5:15 – 6:15pm | Ballroom 20 
In 1935, Hungarian-American para-psychologist Nandor Fodor began his investigation of a strange occurrence on the Isle of Man. An average British family, the Irvings, claimed to be haunted by a mysterious entity at their farm. Was it a demon? A ghost? No. It was a talking mongoose name 'Gef.' Join stars Christopher Lloyd (Back to the Future), Ruth Connell (Supernatural) – with special video messages from stars Simon Pegg (Mission Impossible) and Minnie Driver (Good Will Hunting), as Adam Sigal (Chariot) director of the upcoming dark comedy, associate producer Clare King (Legion M) and members from the film's creative team discuss how this wildly original story based on true and very strange events made its curious path to the screen and how fans can get involved. Moderated by Executive Producer David Baxter (Legion M).
LEGION M: HOW FANS ARE DISRUPTING HOLLYWOOD BY EQUITY CROWDFUNDING 
Saturday, July 23 | 4:15 – 5:15pm | Room 6DE
Legion M is the world's first fan-owned entertainment company. Through equity crowdfunding, they've made it possible for anyone to become an entertainment investor. Get an up-close look at how Legion M has brought to the big screen films like Kevin Smith's Jay and Silent Bob: Reboot and Nicholas Cage's Mandy – and how you can be involved, too. Join Legion M executives Jeff Annison, Terri Lubaroff and David Baxter as they discuss their latest projects: Halloween thriller The Man in the White Van with director Warren Skeels (Siesta Key) with special video messages from stars Sean Astin (Goonies, The Lord of the Rings), Madison Wolfe (The Conjuring 2), and Brec Bassinger (Stargirl) along with producer Anne Marie Gillen (Fried Green Tomatoes) and Defiant: The Robert Smalls Story with producer Marvin 'Krondon' Jones (Black Lightning). 
DARKNIGHTS AND DAYDREAMS: FROM BATMAN TO BROADWAY
Saturday, July 23 | 6:45 – 7:45pm | Room 6DE
How far would you go to make your dreams come true? Devastated by how Batman was portrayed as a campy joke in the 1960s television series, teenager Michael Uslan vowed to show the world the dark and serious vigilante envisioned by Bill Finger and Bob Kane. He didn't stop until he's acquired the film rights to the character and began an impressive four decades producing Batman on film – starting with Michael Keaton's Batman in 1989. Now Michael's story is on its way to Broadway! Join Batman Franchise producer Michael Uslan, Broadway producer Don Franzt(Beauty and the Beast) and Legion M's VP Development David Baxter for a lively discussion of the journey of adapting Uslan's inspirational memoir The Boy Who Loved Batman for the Broadway stage … along with a fabulous Batman Q&A and special video messages from director Lonny Price (Sunset Boulevard), screenwriter Alan Zweibel (Curb Your Enthusiasm), and producer Robert Nederlander Jr. (CEO Nederlander Entertainment) Moderated by publicist Gary Miereanu.