[Editor's Note: I personally helped co-organize this event with Lissie, but it was not a UBlog event]
San Diego Comic-Con is a giant melting pot of fandoms and interests — and a chance for fans to meet like-minded individuals and talk about the things they love the most. I am biased considering I co-organized it, but one of my favorite events this year was the unofficial Our Flag Means Death "Meat" Up on Friday, July 22.
For the uninitiated, the HBOMax series follows a crew of not-so-fearsome pirates, as led by their captain Stede Bonnett. What follows is a tale of love, betrayal, and comedy as they run into Blackbeard. It's one of the most talked about things on the internet (for good reason) this year, full of LGBTQ+ and BIPOC representation that's rarely seen on screen, and if you haven't checked it out yet, you definitely should.
I had seen that Lissie was working on a get-together at the convention for fellow fans, and we started talking. We wanted to give attendees something fun to take away, and luckily, artist Val Hochberg was more than game to create some gorgeous artwork for postcards we gave away to attendees at the event.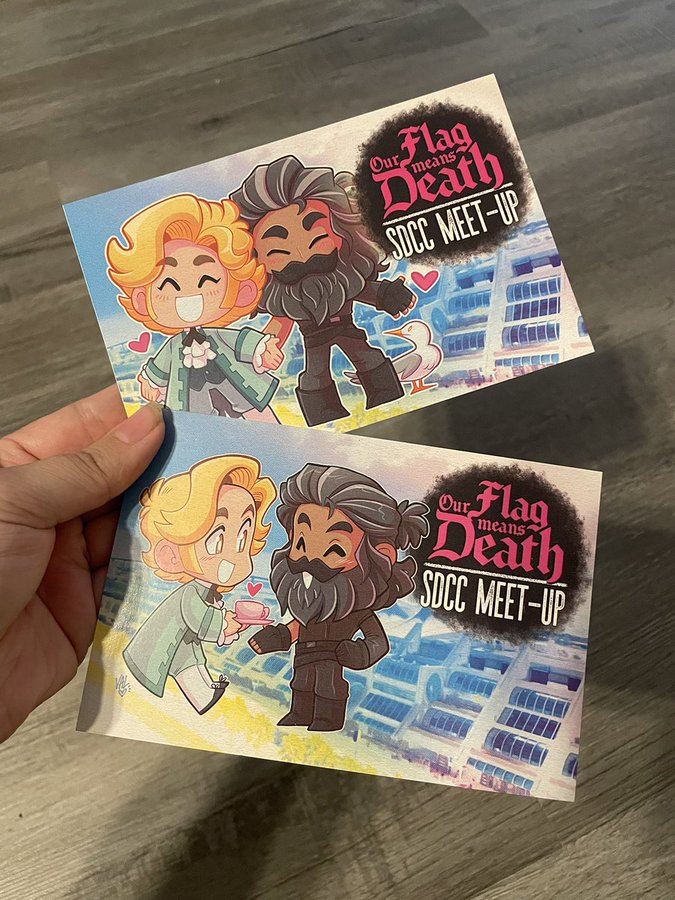 When we heard that Voodoo Ranger was sailing the San Salvador tall ship from the San Diego Maritime Museum into the harbor behind the Convention Center to offer a cool spot to drink IPAs, it seemed like the perfect match — because pirates belong on a pirate ship. And luckily, Voodoo Ranger agreed.
On Friday during the con, there was already a line of attendees in cosplay, Old Navy orange shirts (the unofficial "uniform" of OFMD fans), and more waiting to board. Voodoo Ranger kept those waiting busy with fun giveaways.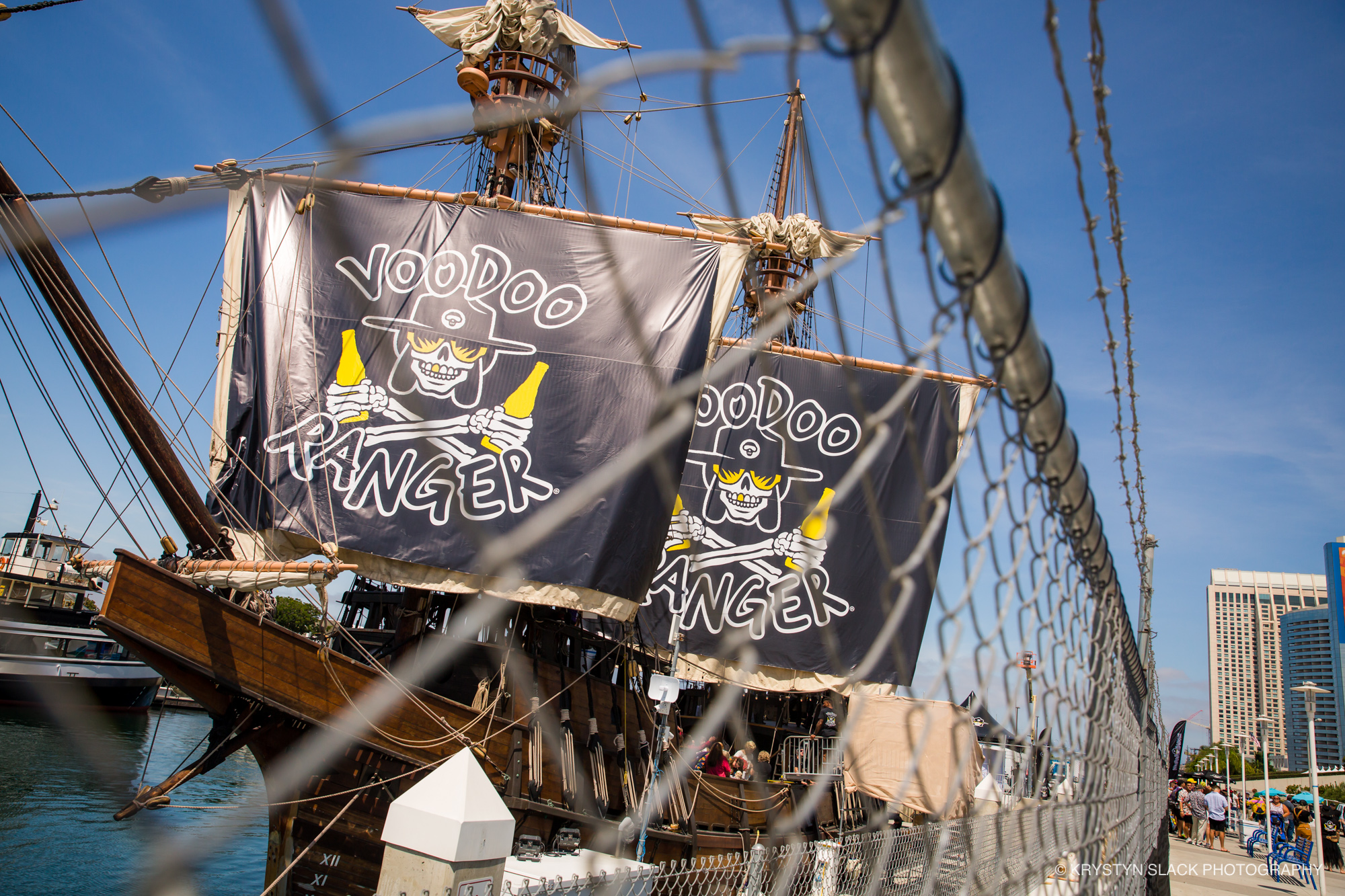 Soon, it was time to board the ship — for an hour (and a bit) of pirate-y fun, including Voodoo Ranger IPAs and plenty of gorgeous cosplay. It was the perfect setting for a fun morning of fans.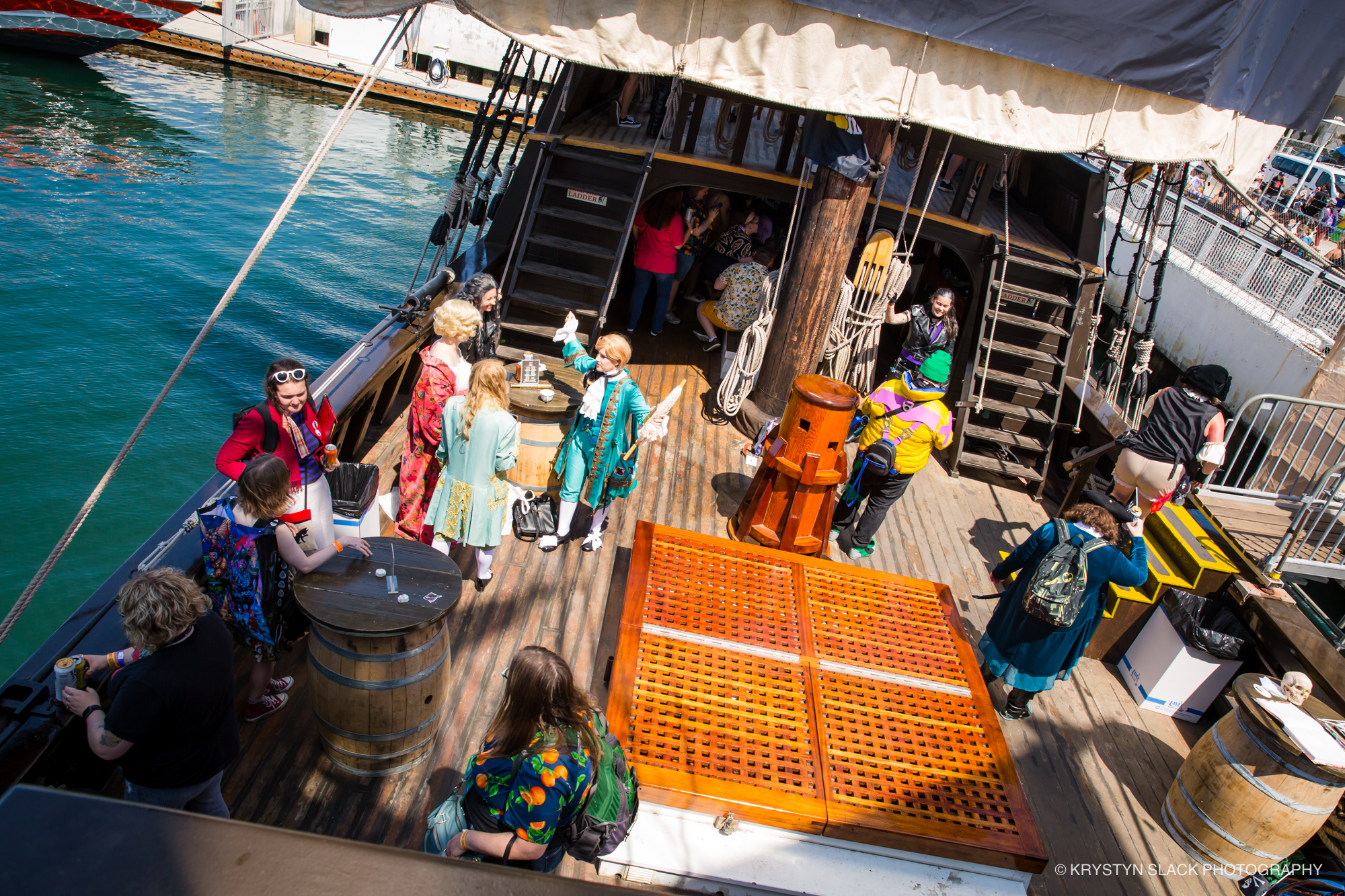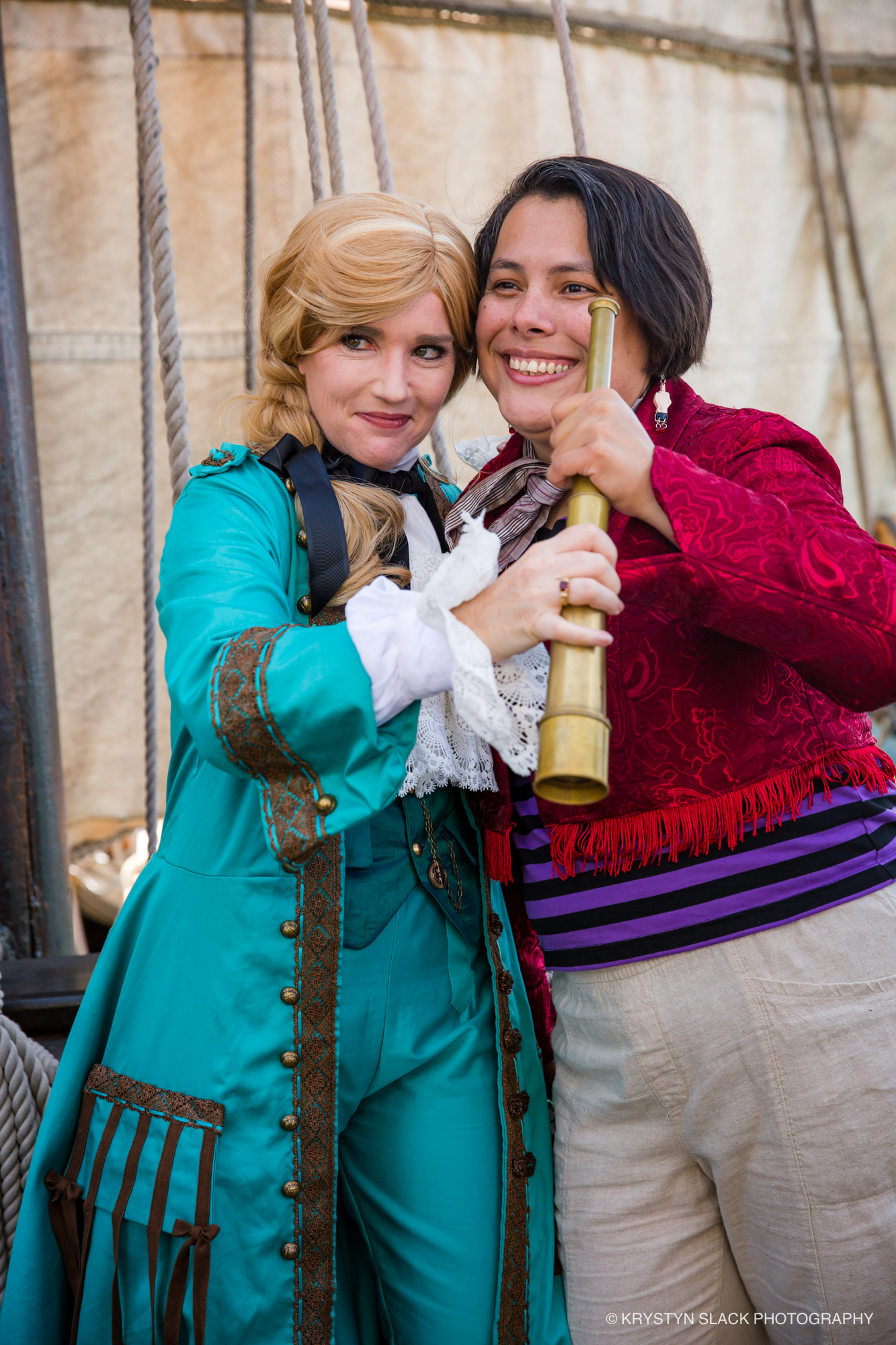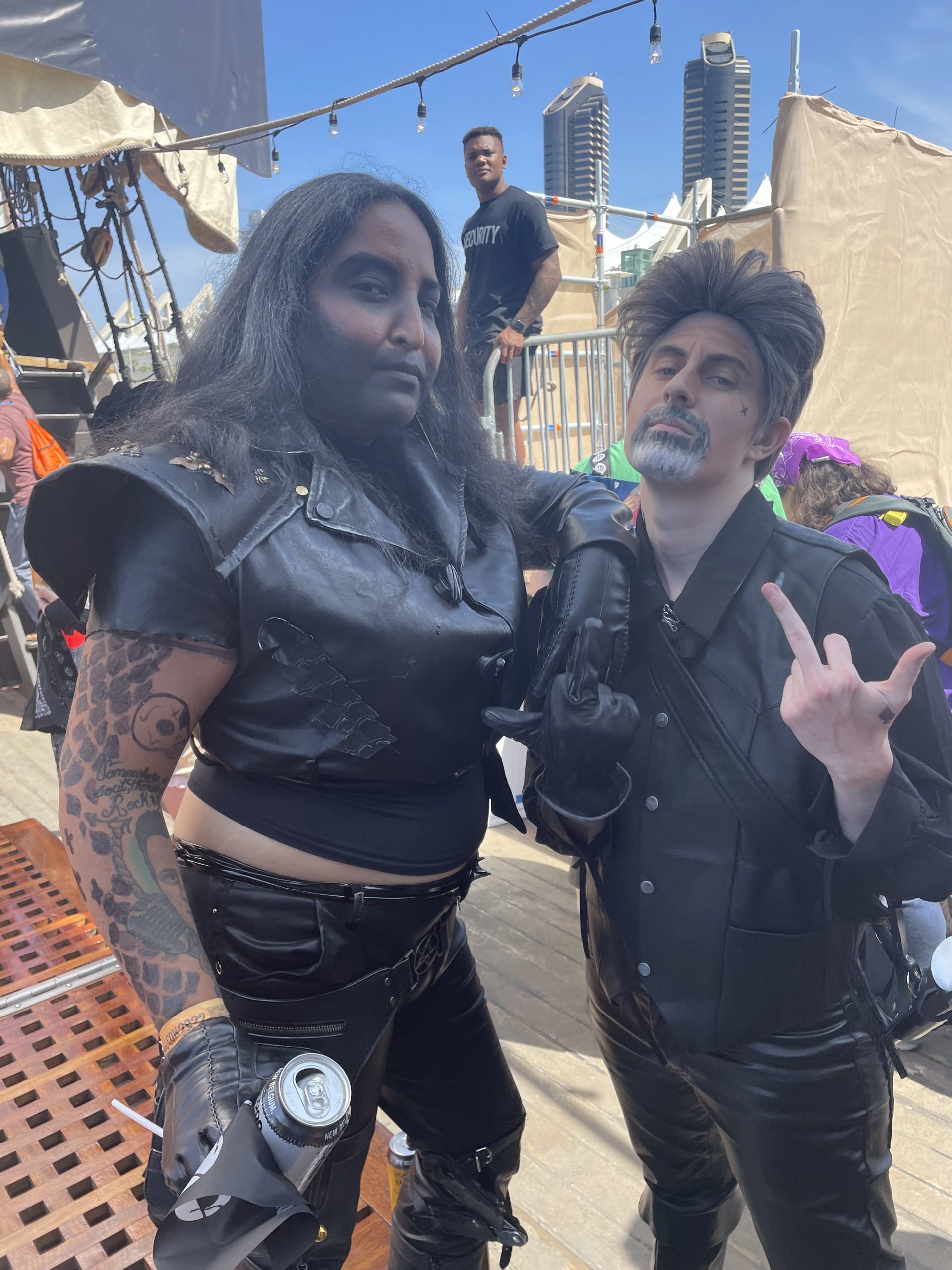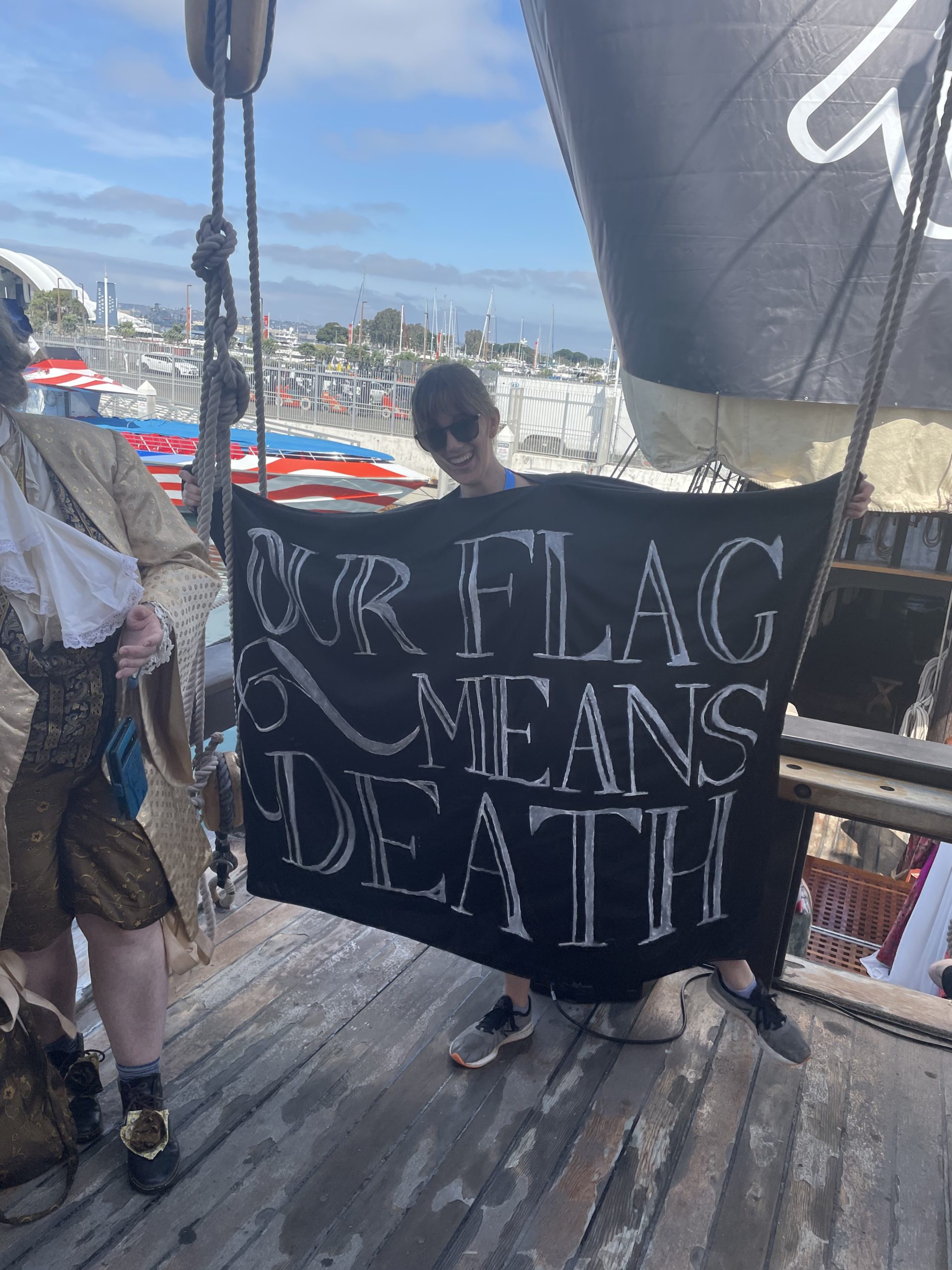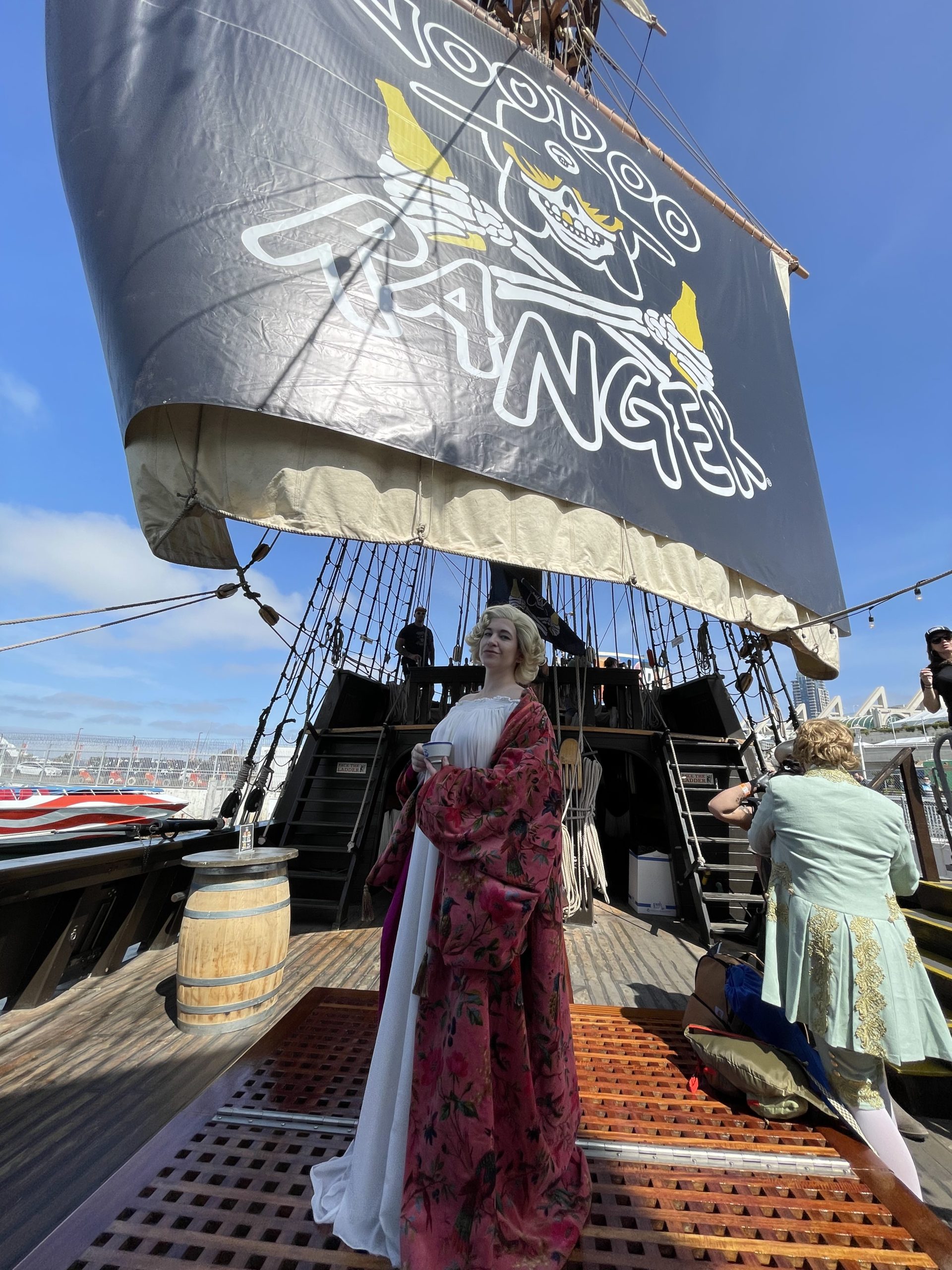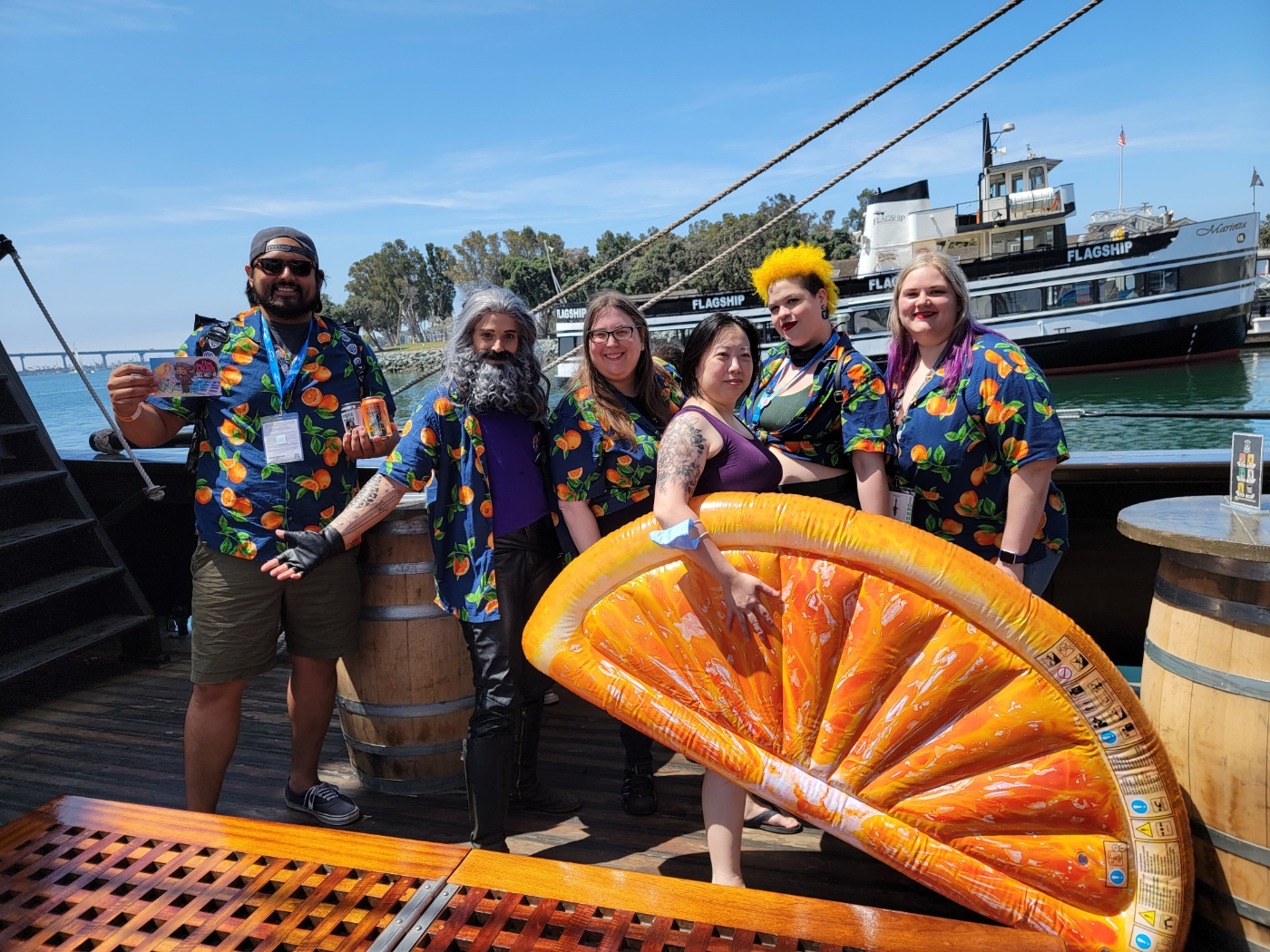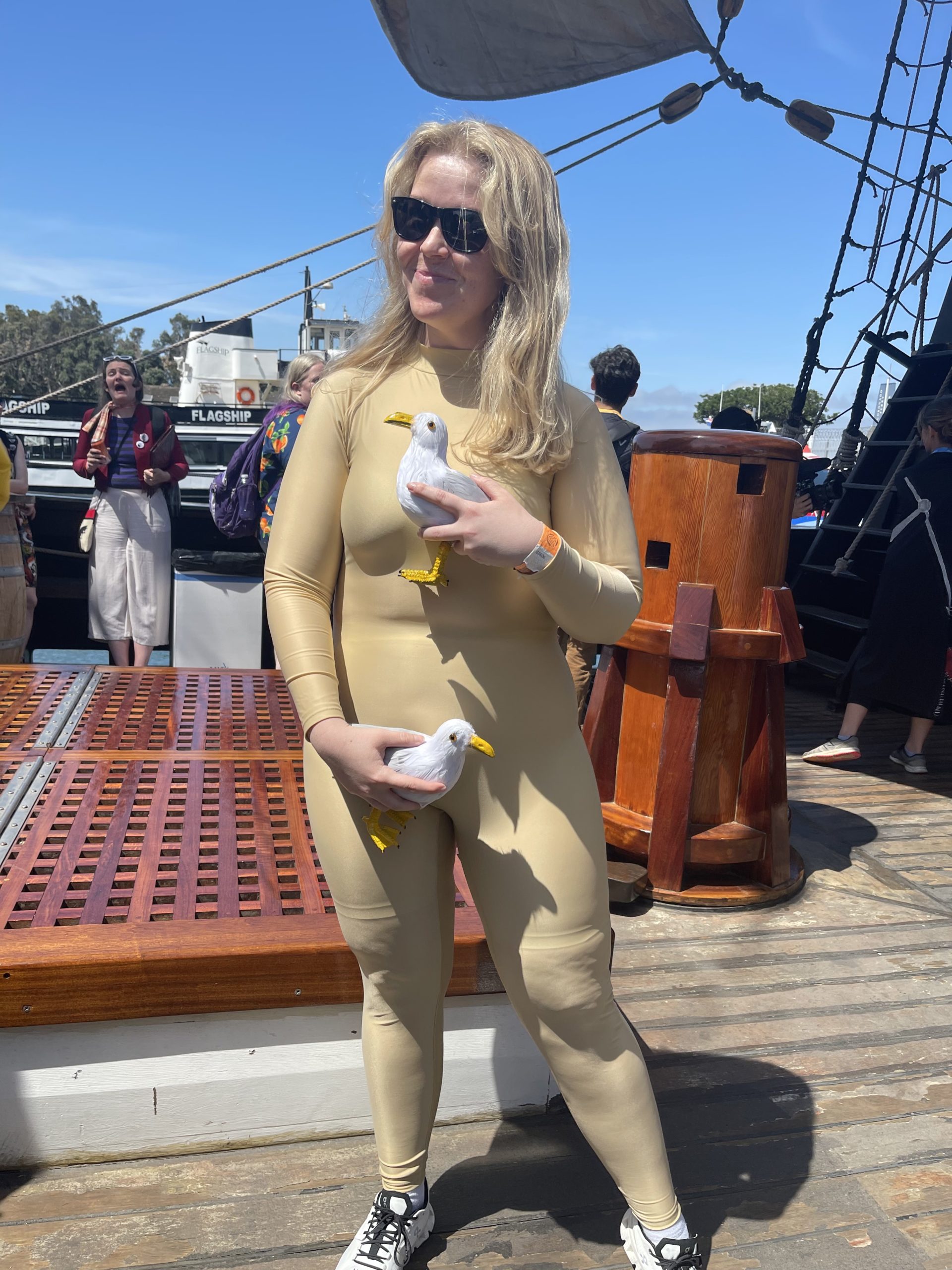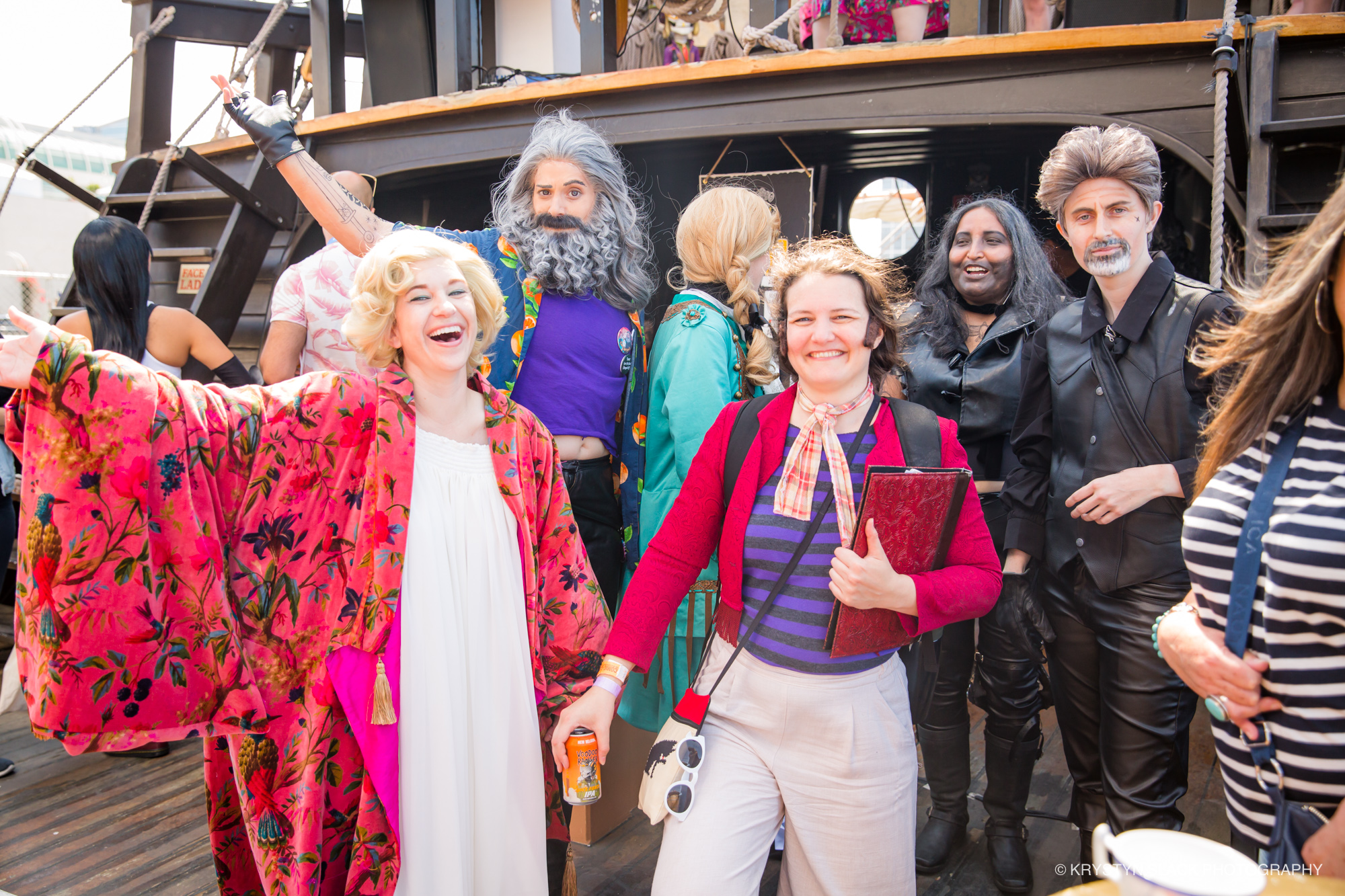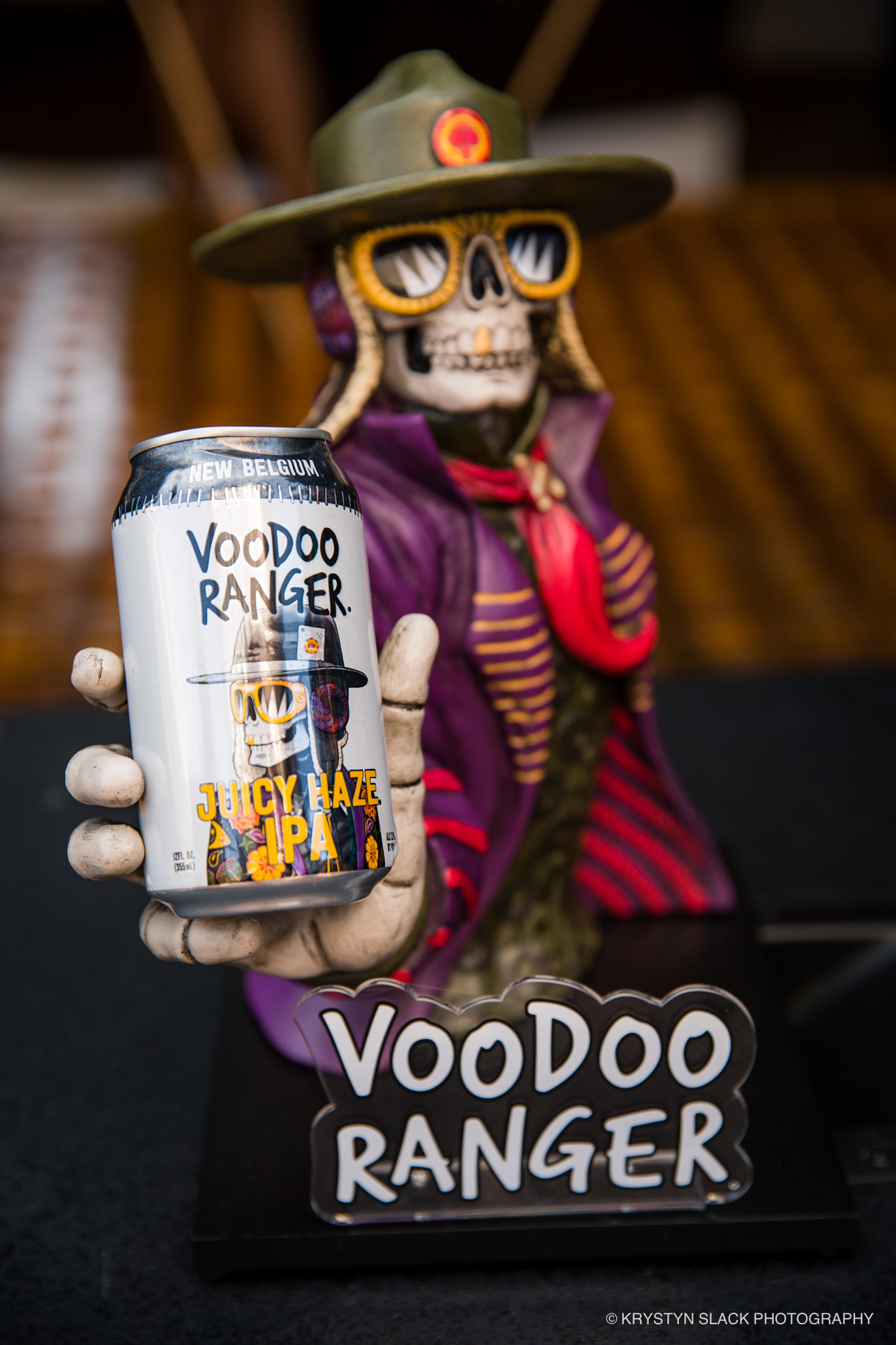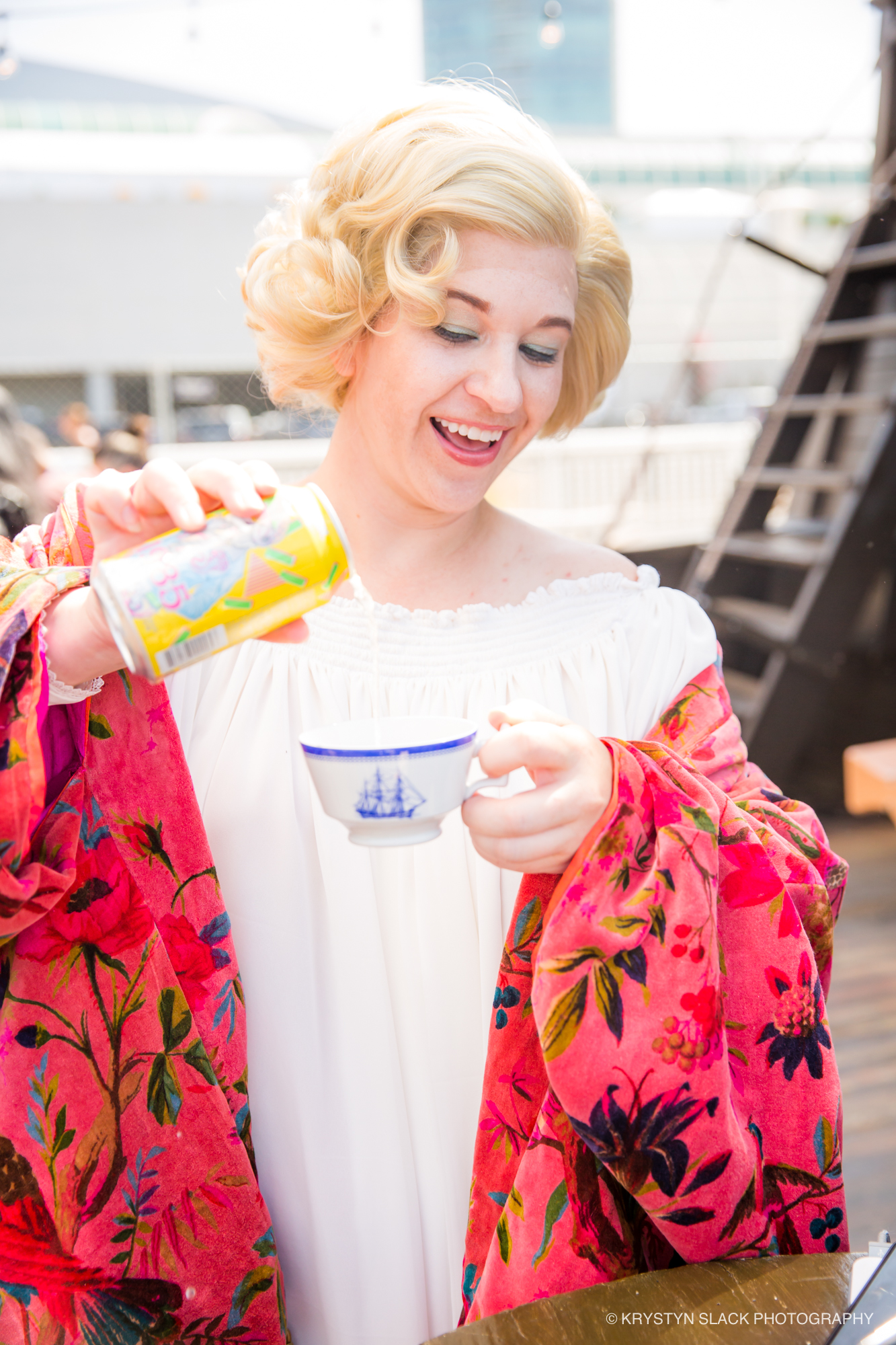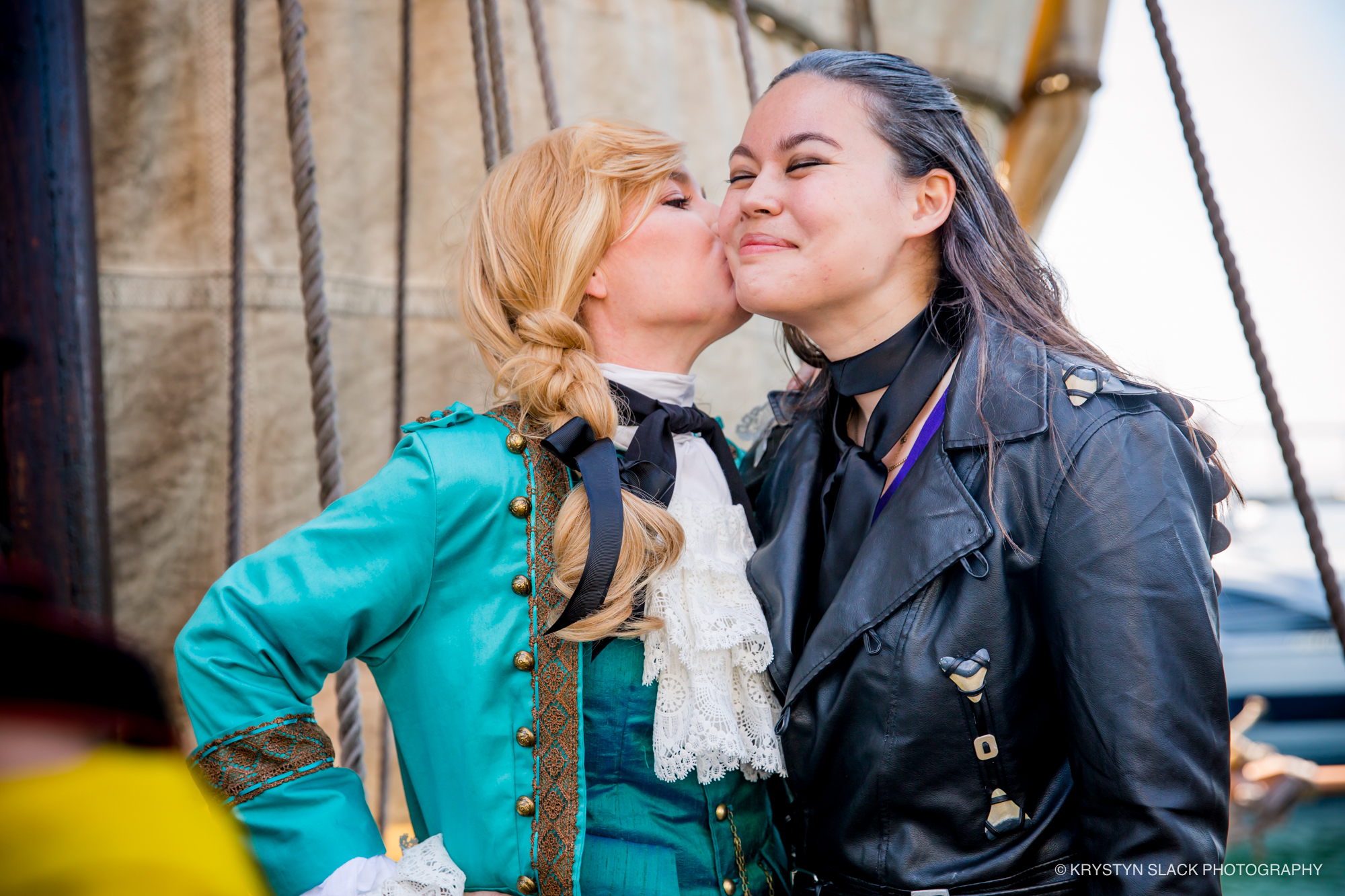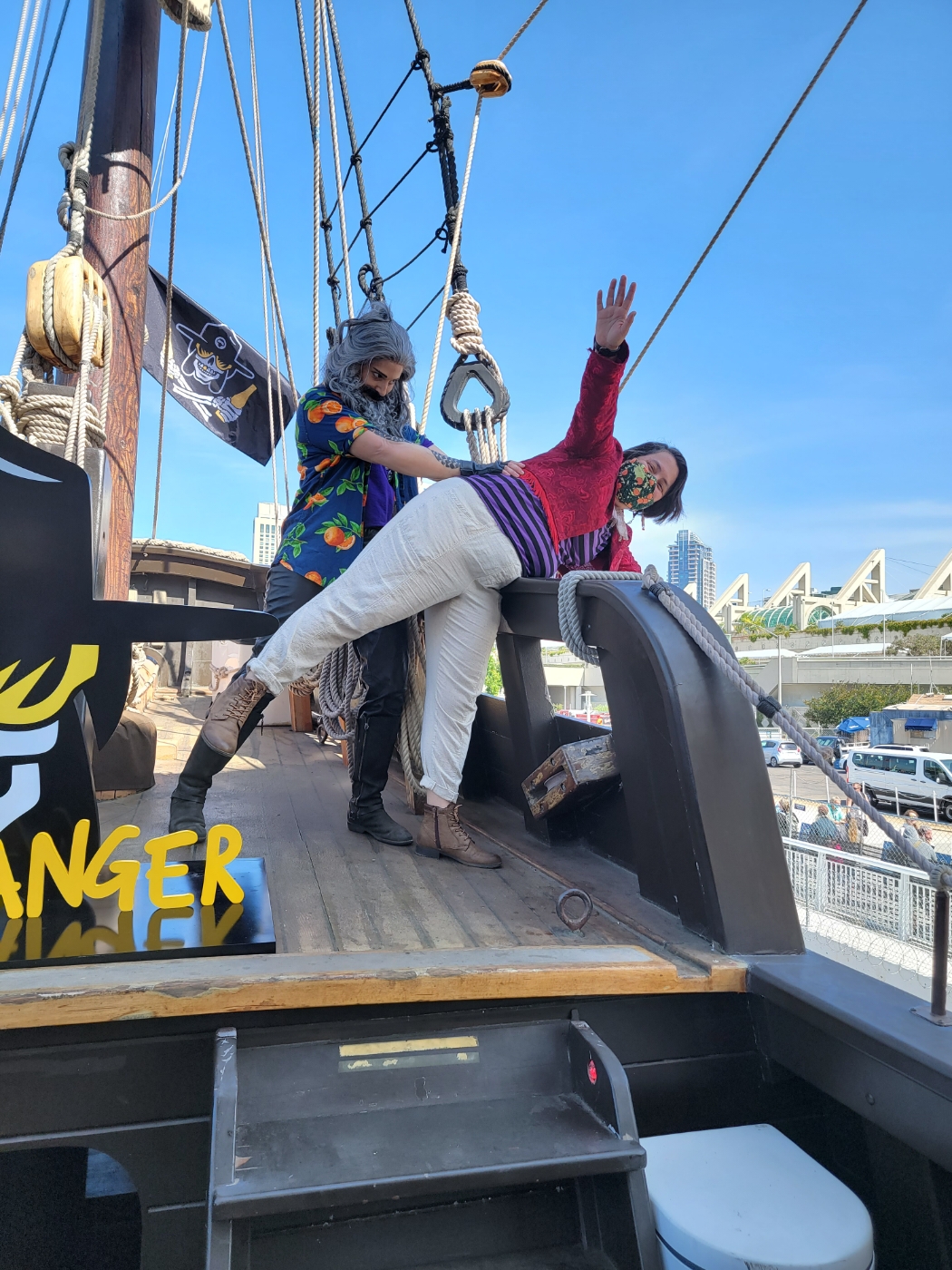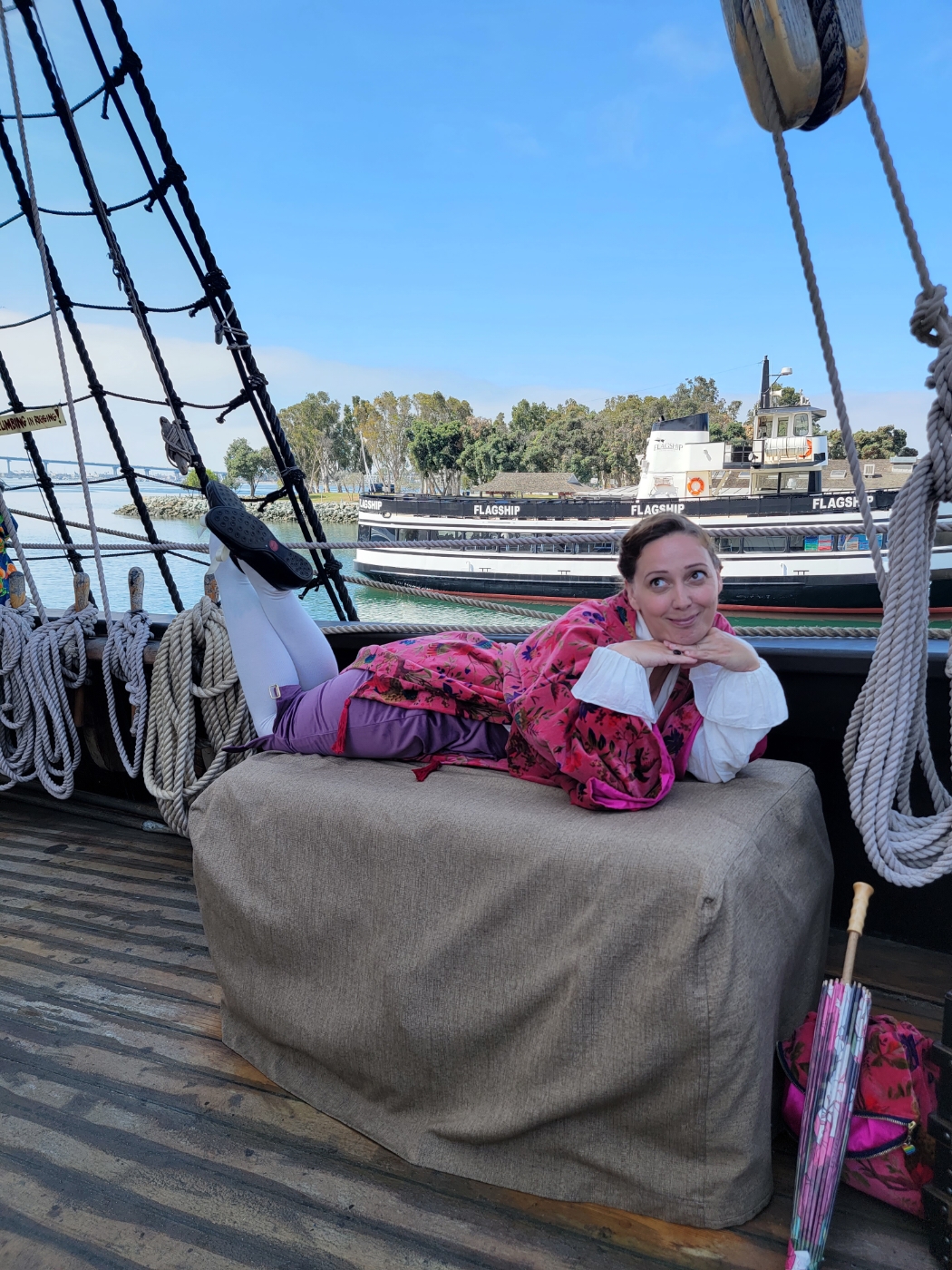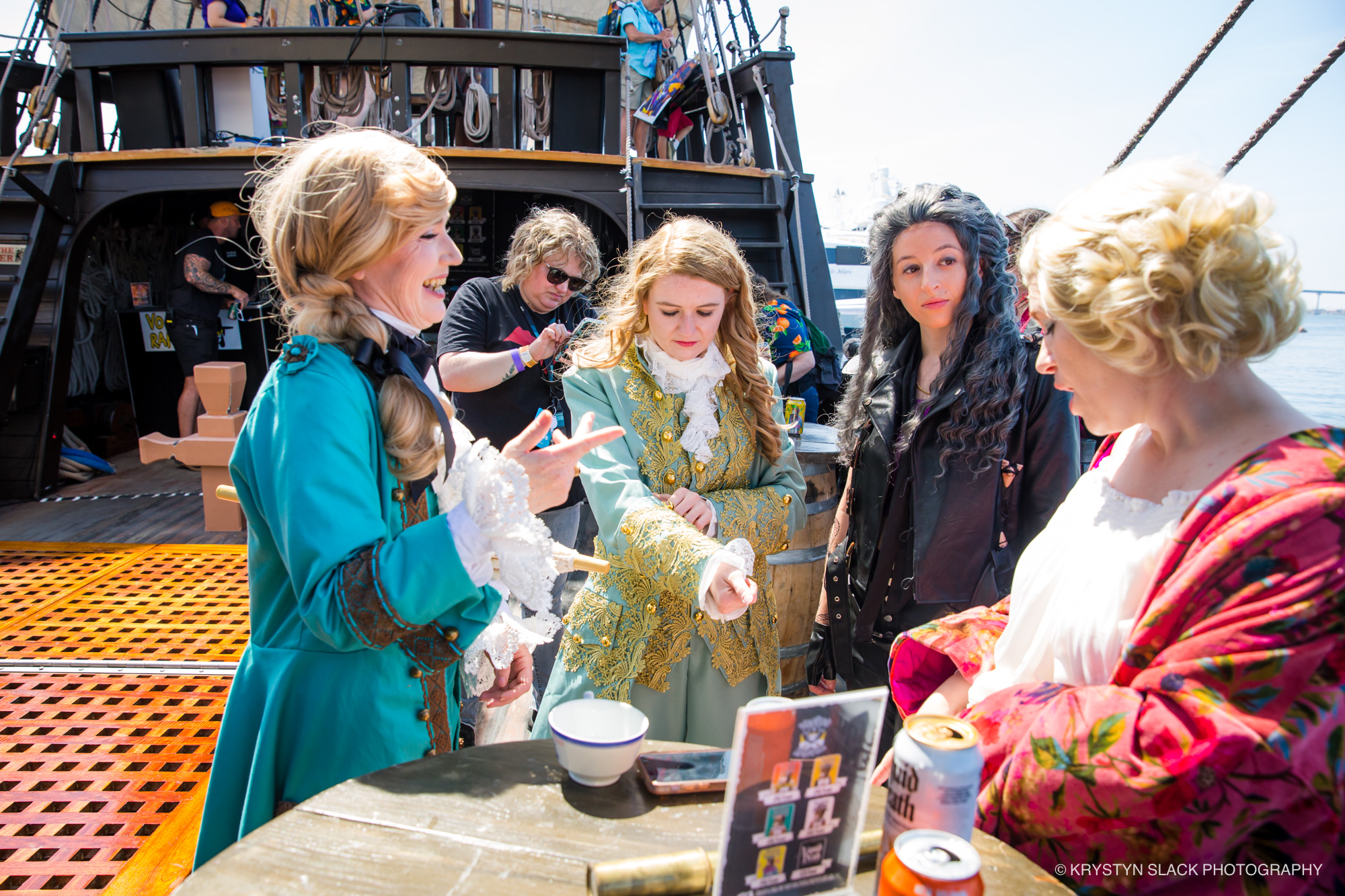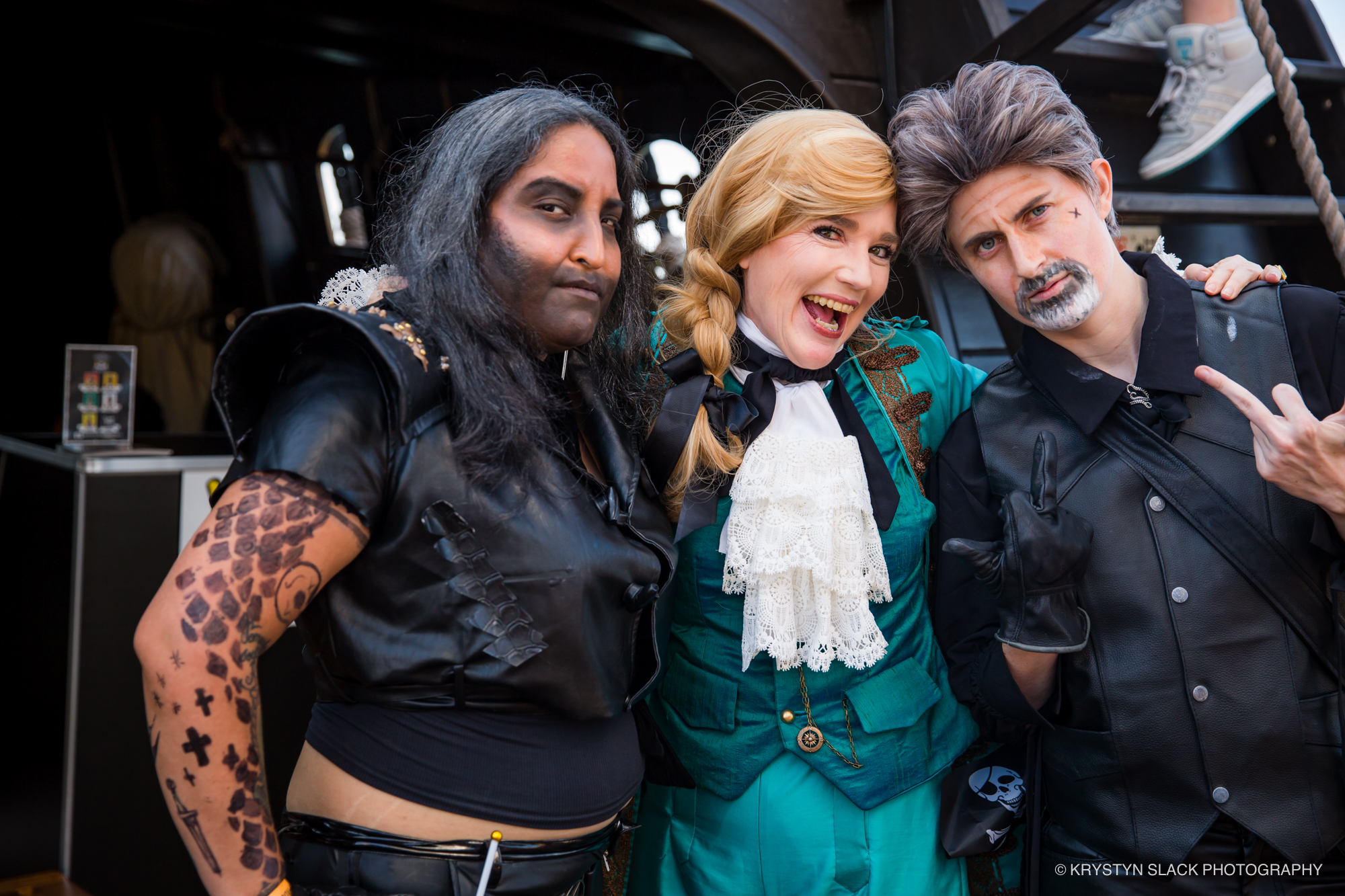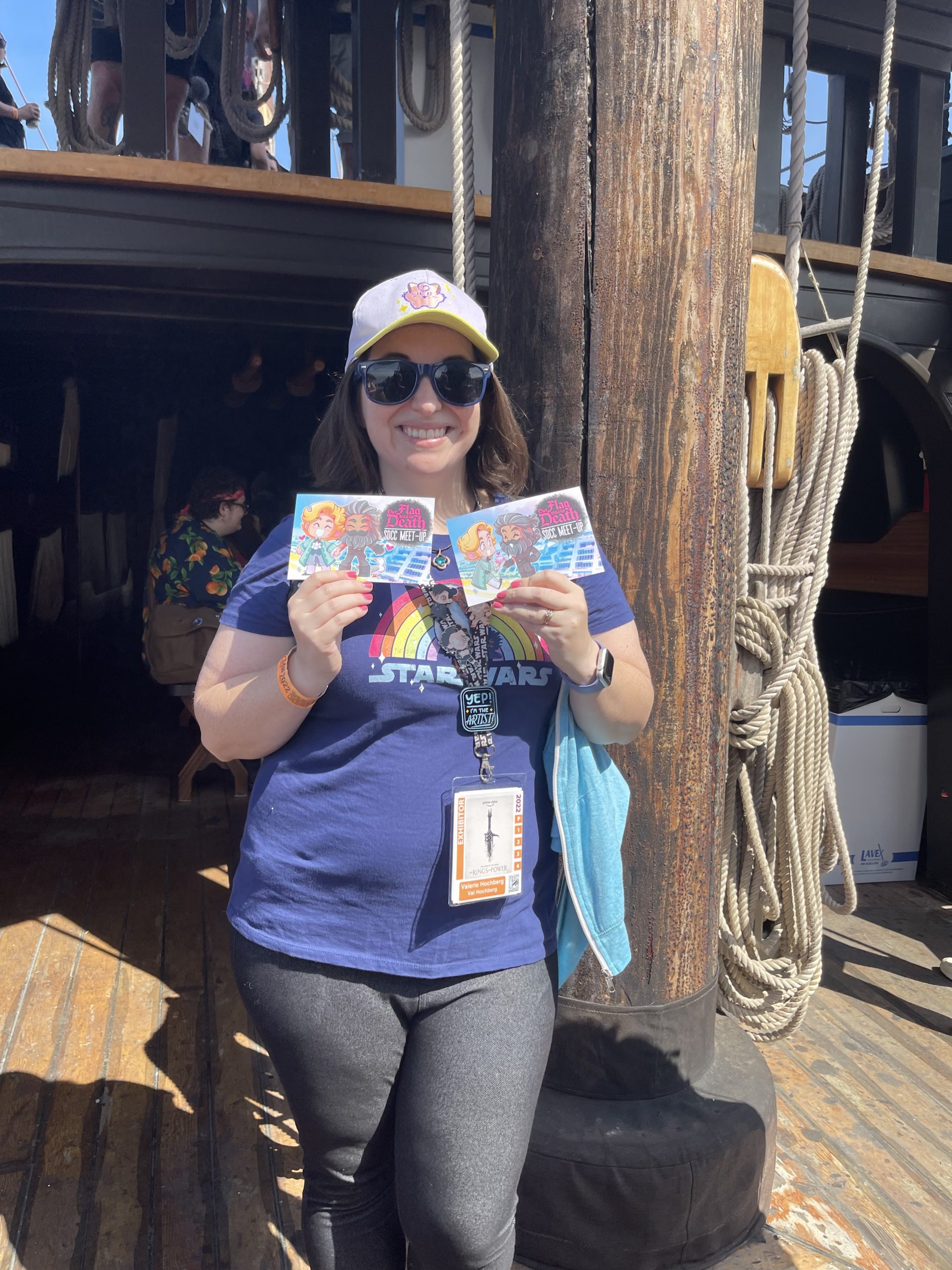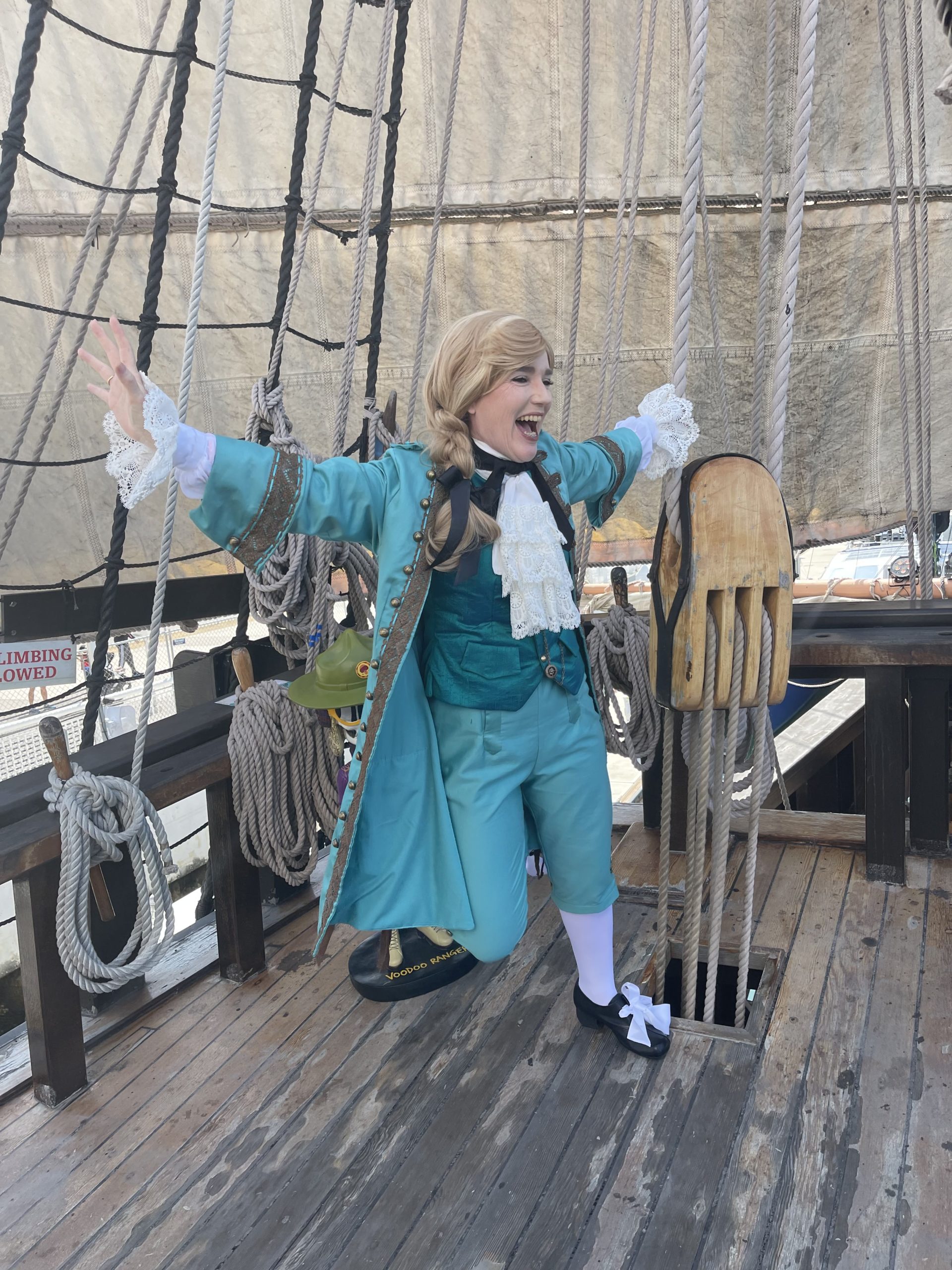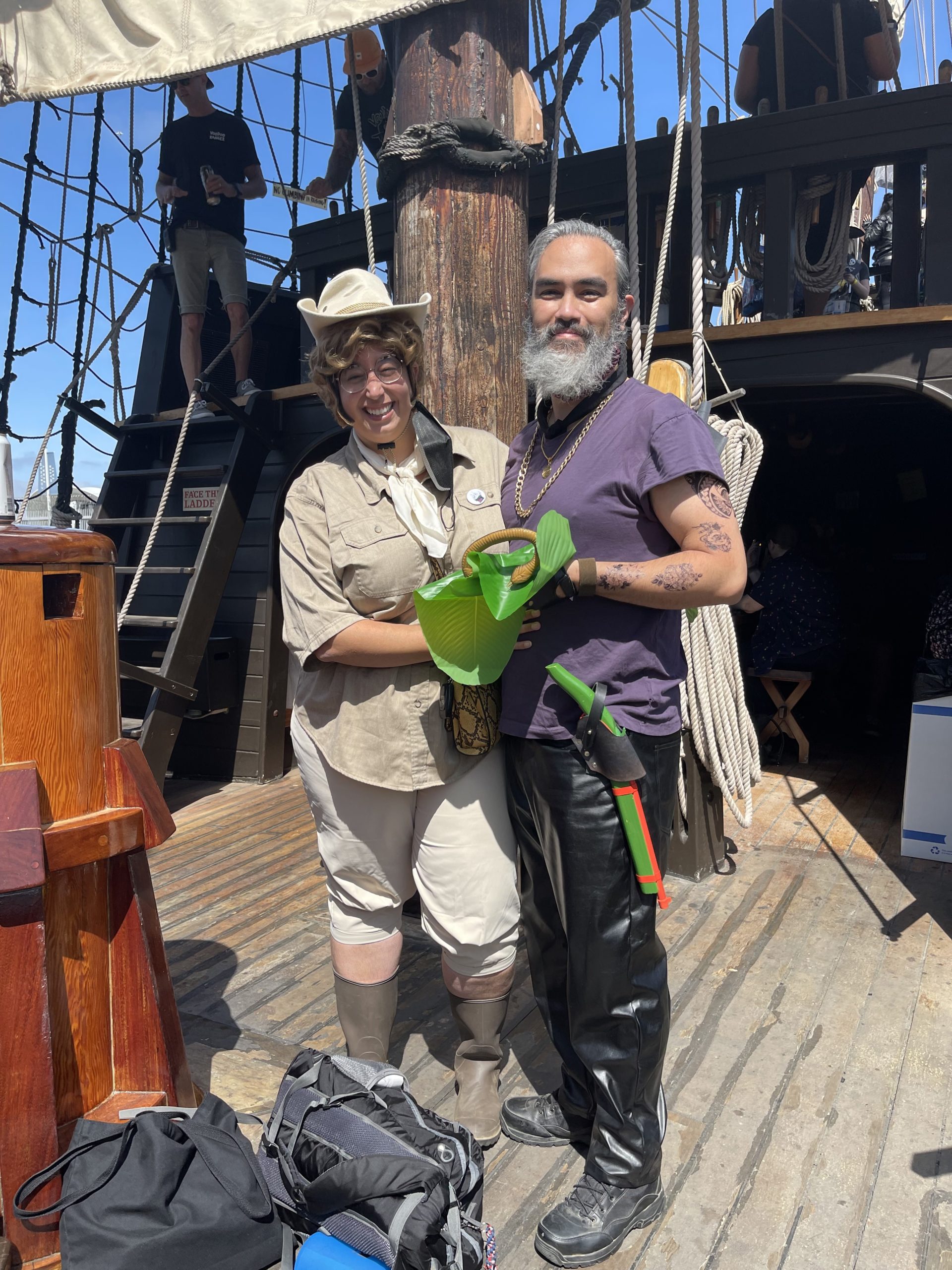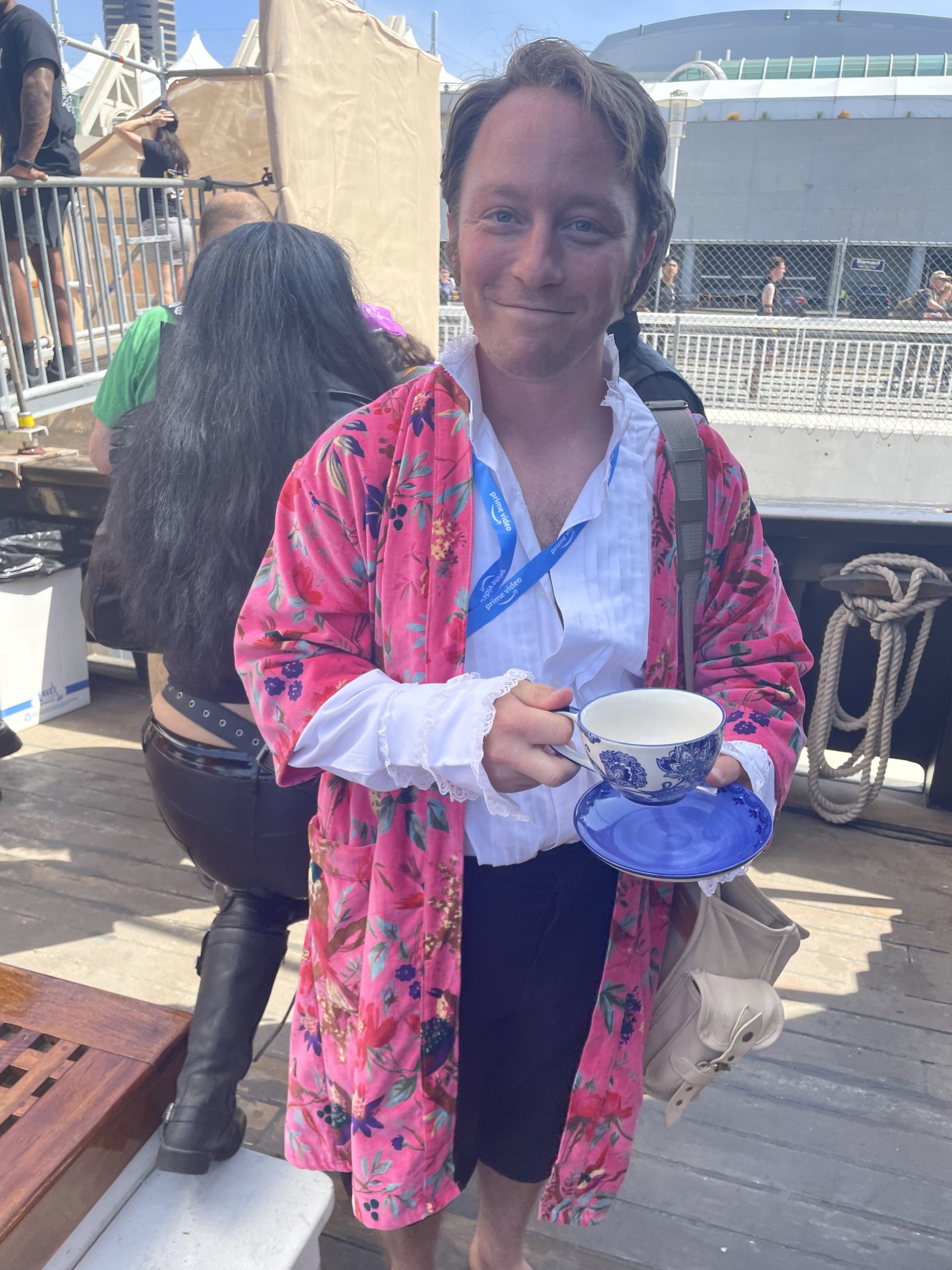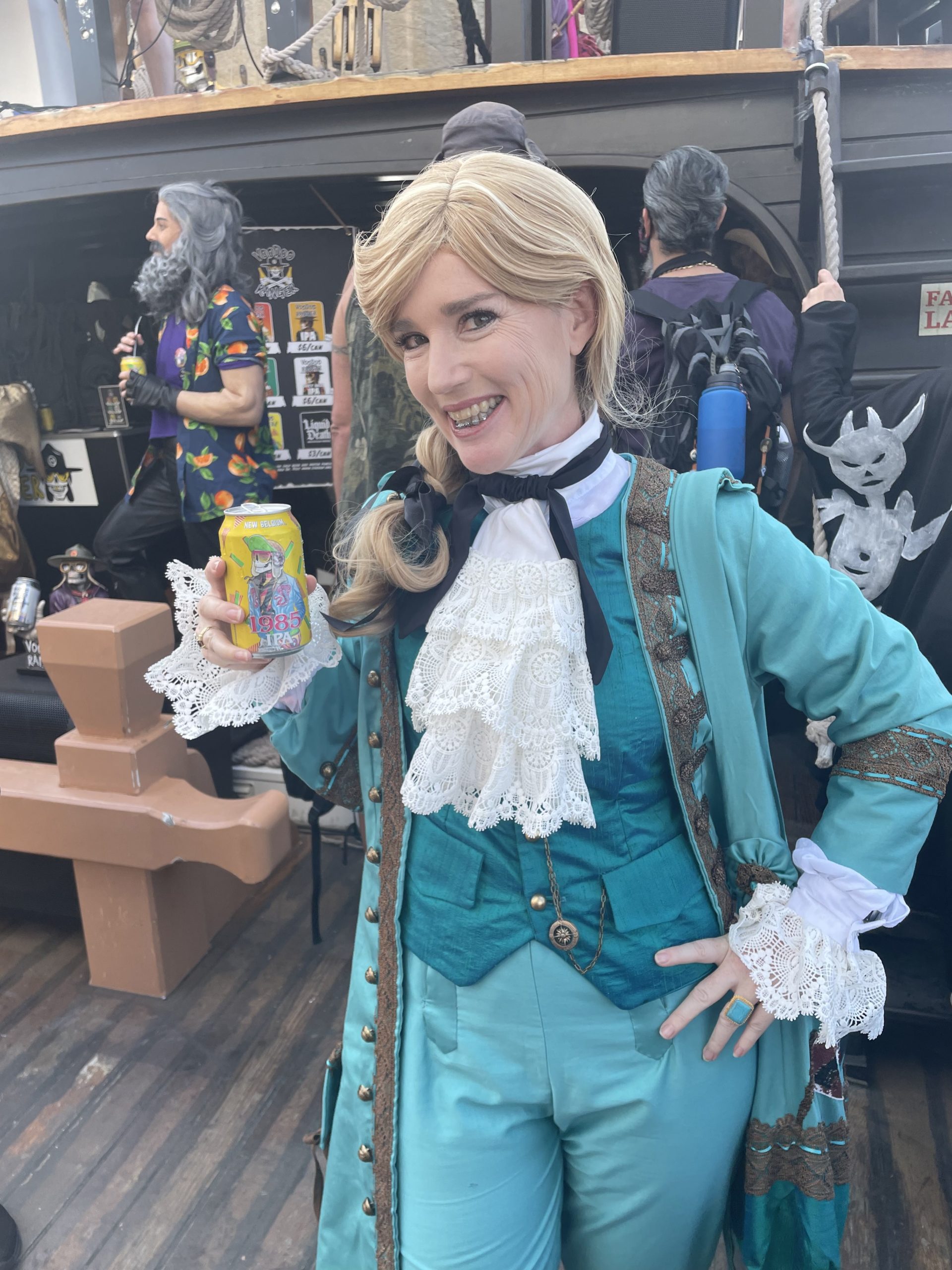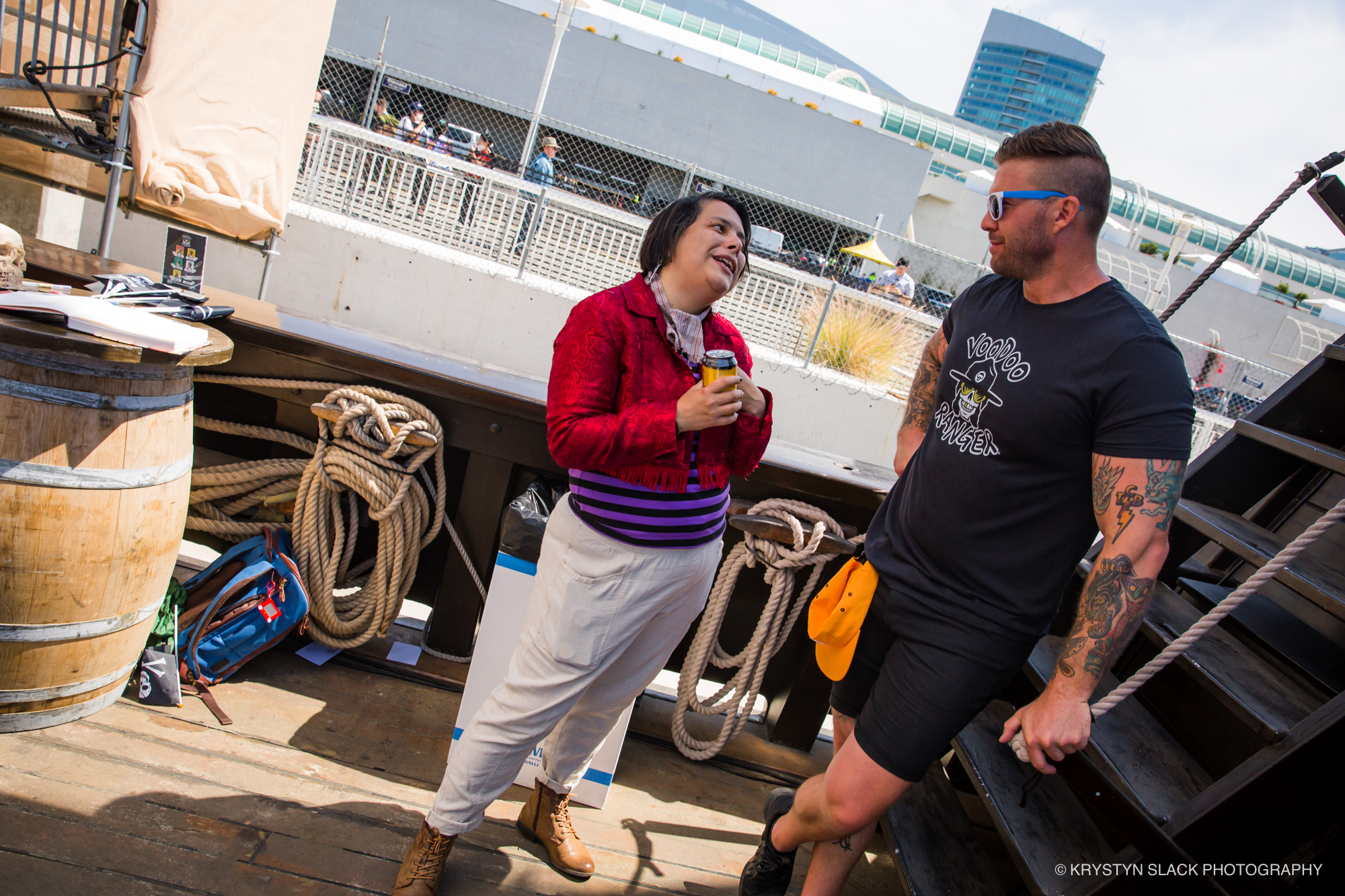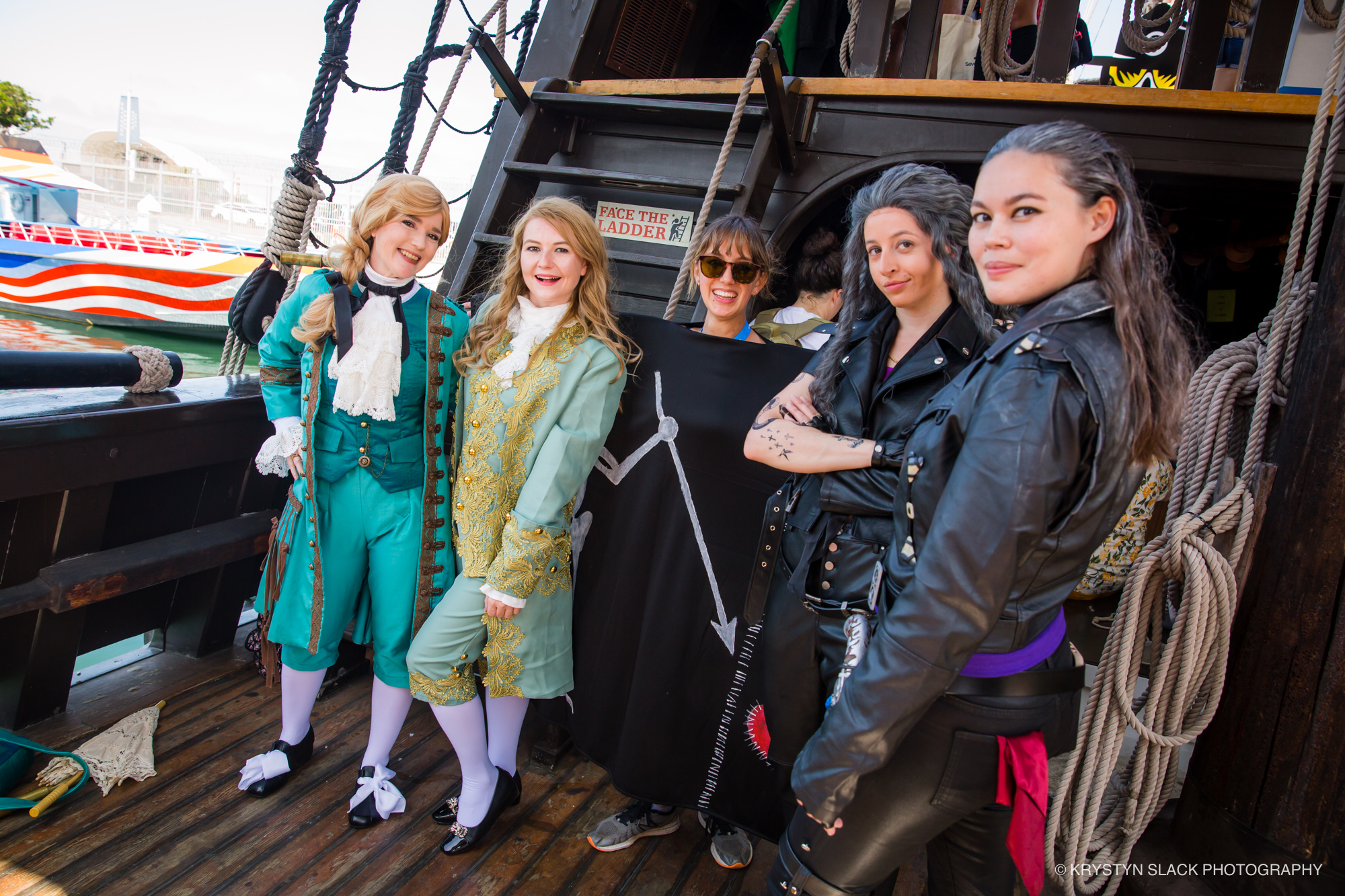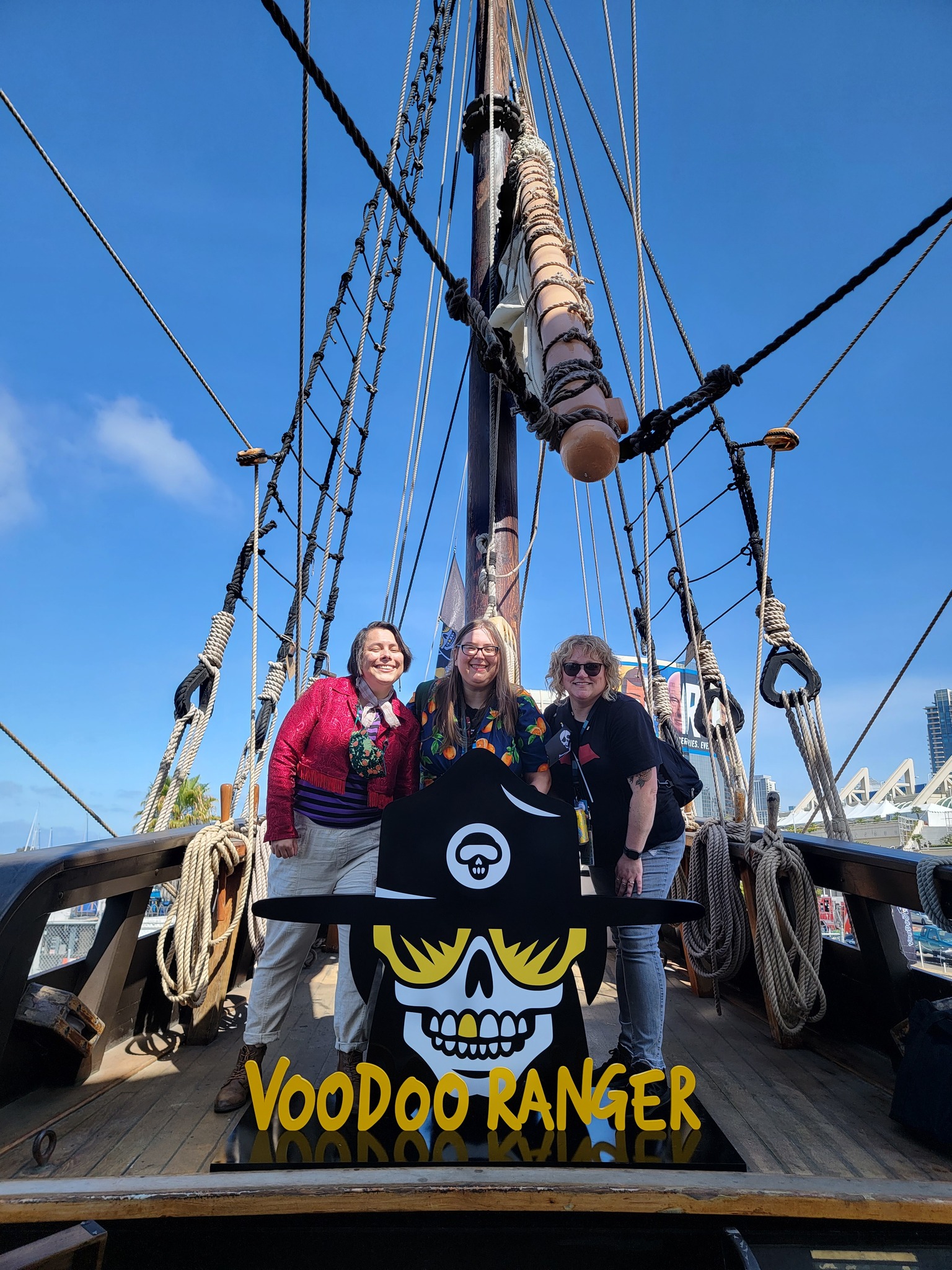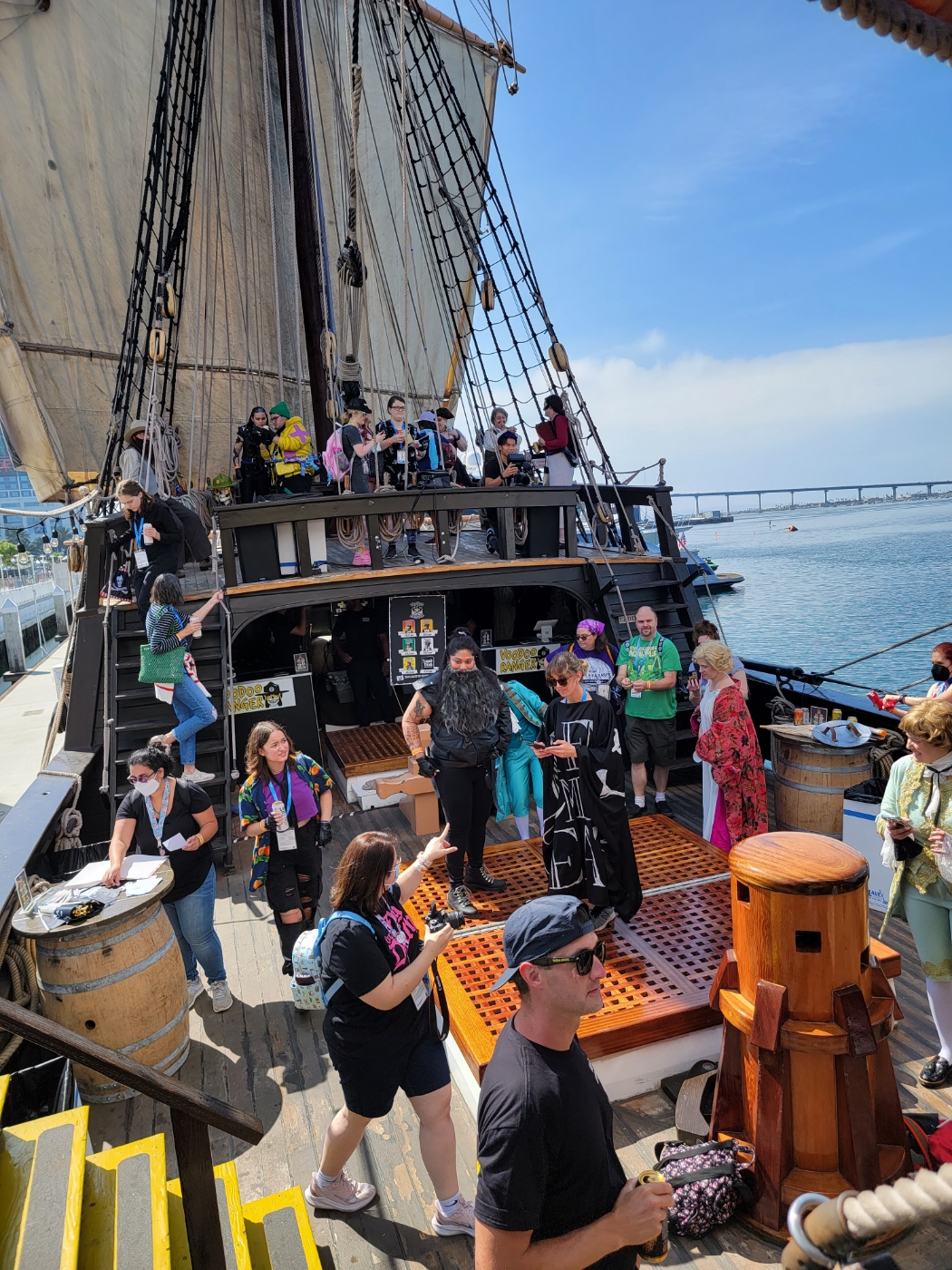 This may be a good day for piracy. Been days since I cut myself on my sword. Oops, nope. Seriously, great to meet everyon. #SDCC #SDCC2022 #ofmdmeatupsdcc #ofmd #ofmdcosplay pic.twitter.com/Uuy9WYPb3Y

— La Fresne (@la_fresne) July 22, 2022
Might have had a little too much fun and a little too much to drink at the OFMD meet-up at SDCC this morning!!🤗💖💖💖 pic.twitter.com/k5oX0lOr1s

— Valvalchu 💖 (@kickgirl) July 22, 2022
It was a definite highlight of the con for me — and the venue really elevated the whole thing, so another shoutout to the Voodoo Ranger team for being awesome. And to all the fans who stopped by, or brought their amazing cosplay, thank you for joining us.
[Photos by our team, Krystyn Slack Photgraphy, and Lissie]