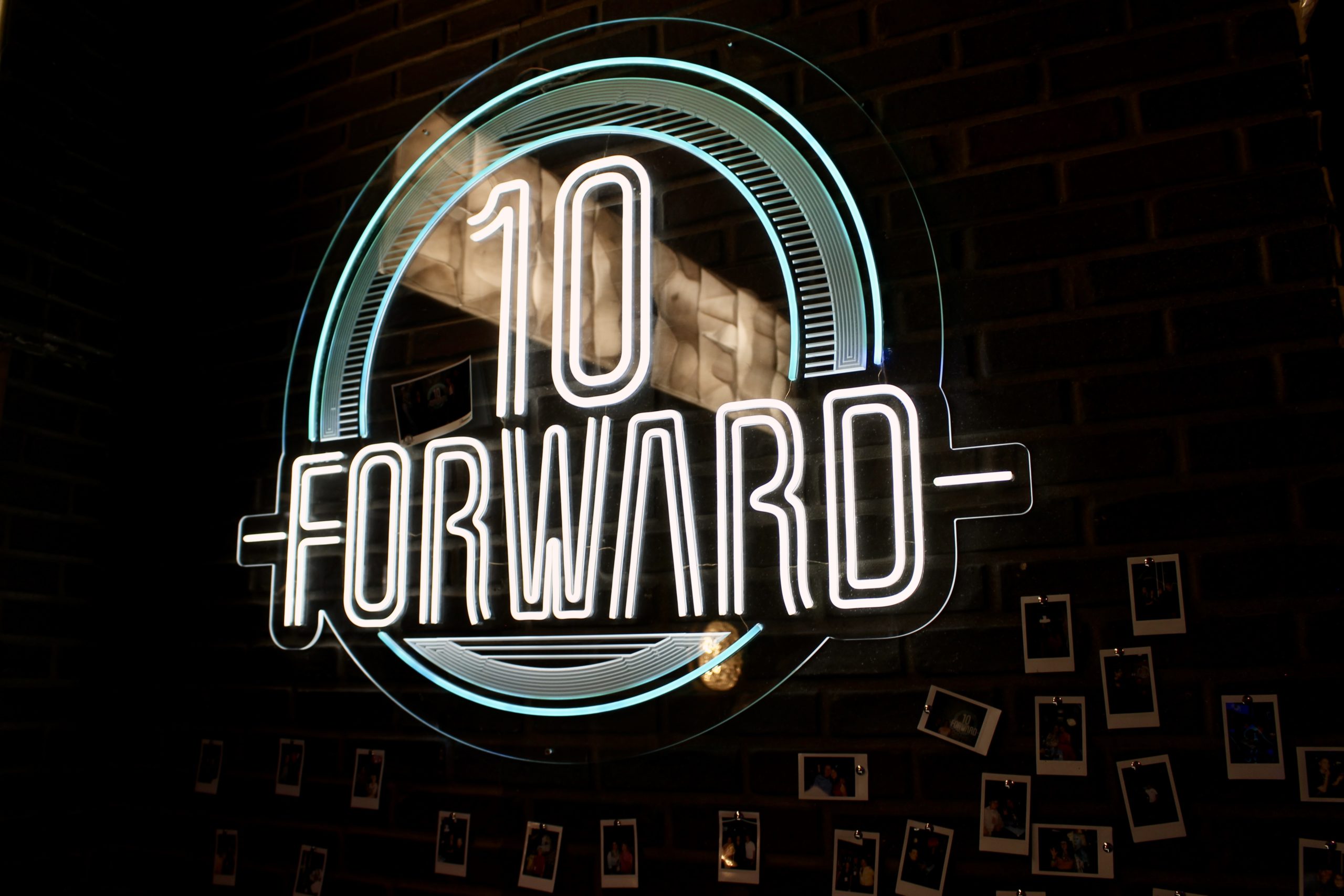 Sometimes you wanna go where everybody knows your name (in Klingon).
You could ask your fellow Trekkie (or Trekker) to meet you in 10 Forward at San Diego Comic-Con this year as Paramount+ presented the bar as seen in the latest season of Star Trek: Picard. Like the 10 Forward we all remember from Star Trek: The Next Generation, Guinan is keeping a watchful eye and listening ear on everyone. The difference, this time, is that it's a much younger Guinan than we remember who needs to help Jean-Luc Picard and his "crew" in 2024 Los Angeles.
Guests could reserve spots in the 10 Forward bar itself for some Trek-themed cocktails and finger-foods. VIP guests were also treated to fine Trek-themed cuisine at a special chef's table.
There were some non-alcoholic options as well, including my personal favorite, Slug-O, the authentic Ferengi root beer. If you've seen the series finale of Star Trek: Deep Space Nine, you'll know why it made me chuckle.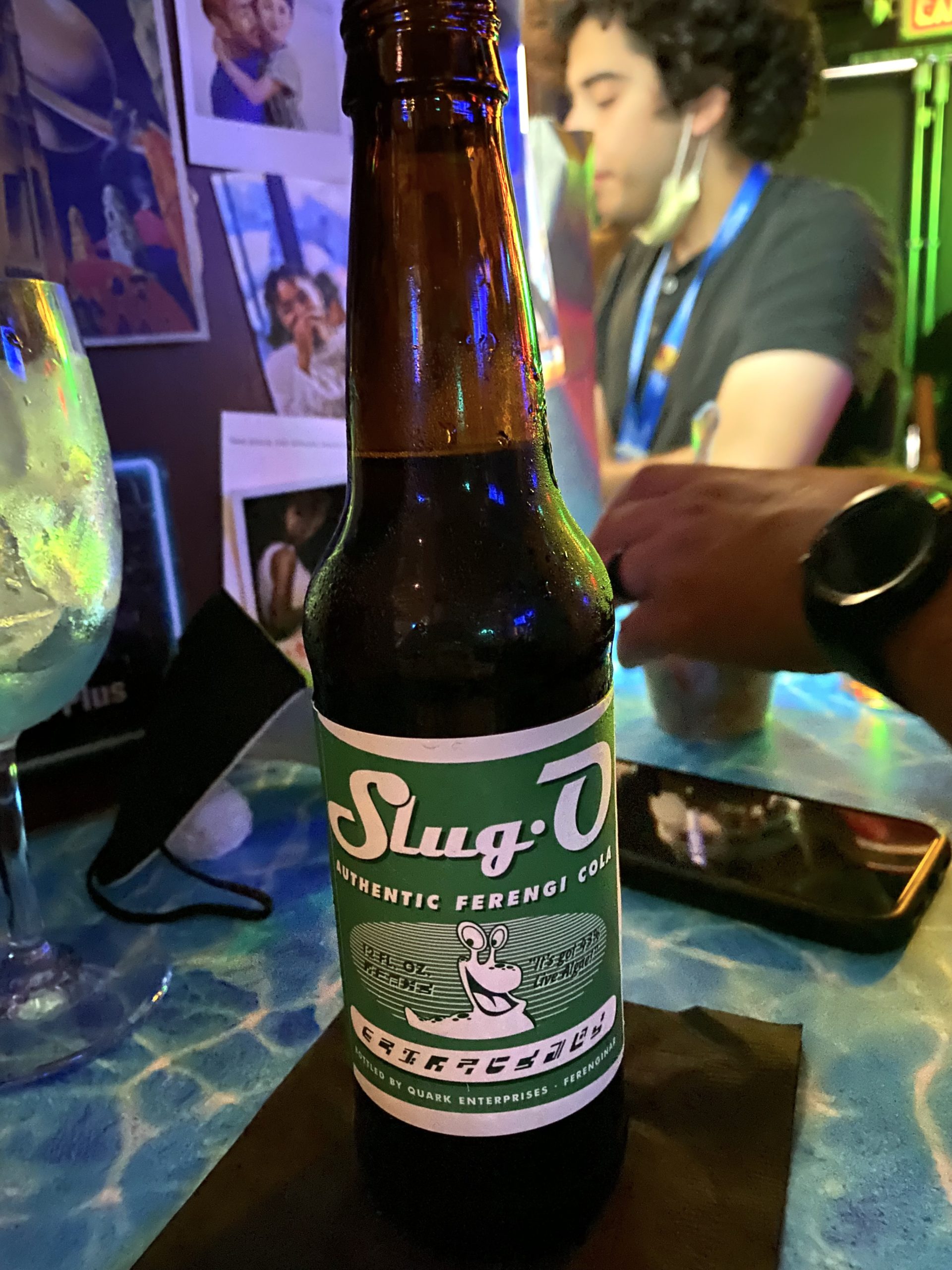 There were also several actors wandering the bar, including an Andorian, a Vulcan, and even a Romulan Zhat Vash agent. I choose to live.
Speaking of actors, some of the U-Blog staff got a huge treat when a few of the stars of Star Trek: Strange New Worlds made a surprise appearance at the bar.
 

 

View this post on Instagram

 
In other words, both Anson Mount (Captain Pike) and Ethan Peck (Spock) can now say they've met James.
Adding even more ambience to the offsite were Applebees-style photo collages on the pillars as well as some Trek memorabilia. Visitors had the opportunity to see the screen-worn Guinan wardrobes and a small scene from Château Picard.
Attendees who couldn't get a reservation inside the bar could still enjoy Trek-themed food and drinks right next door at the Starfleet Outpost.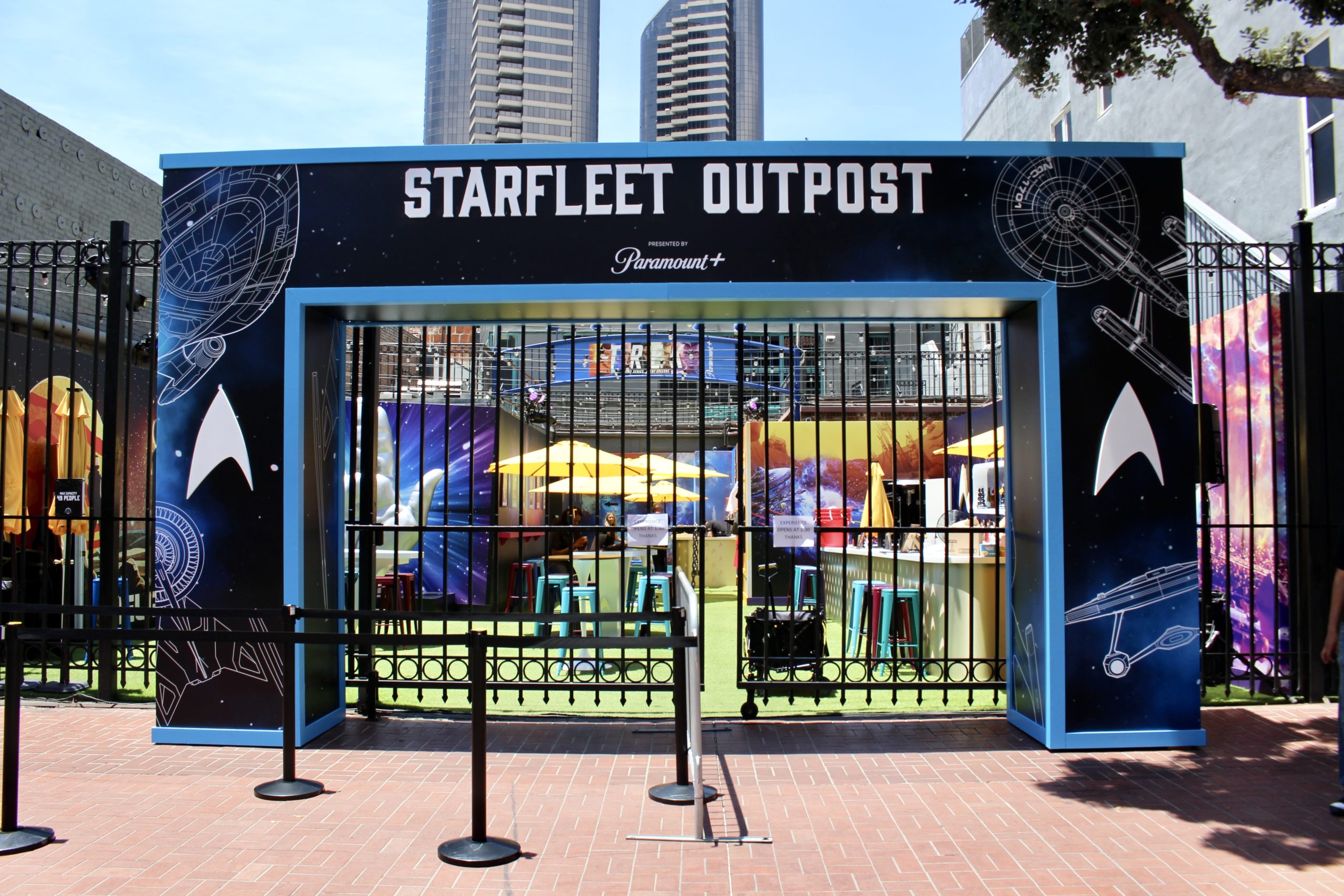 Finally, it was time to beam out of there on their replica transporter pad from Captain Rios's La Sirena. If I'm being absolutely candid, it was an immersion into the classic Star Trek universe even the deepest mind meld couldn't make me forget.