We're just weeks away from San Diego Comic-Con, and signs that the convention are just around the corner are starting to pop up, starting with the San Diego trolleys, which have just received their annual makeover.
This year, the San Diego MTS will have FORTY (yes, you heard that right) wraps for the convention, featuring some of your favorite TV shows and more.
[UPDATE July 13]
Netflix's The Gray Man is here to take us for a ride. The upcoming film, which stars Ryan Gosling and Chris Evans, is debuting on the streamer on Friday, July 22 — coinciding with San Diego Comic-Con. We already know Netflix is bringing an immersive offsite, but now we also know they have a new trolley wrap. Parks & Cons got a look.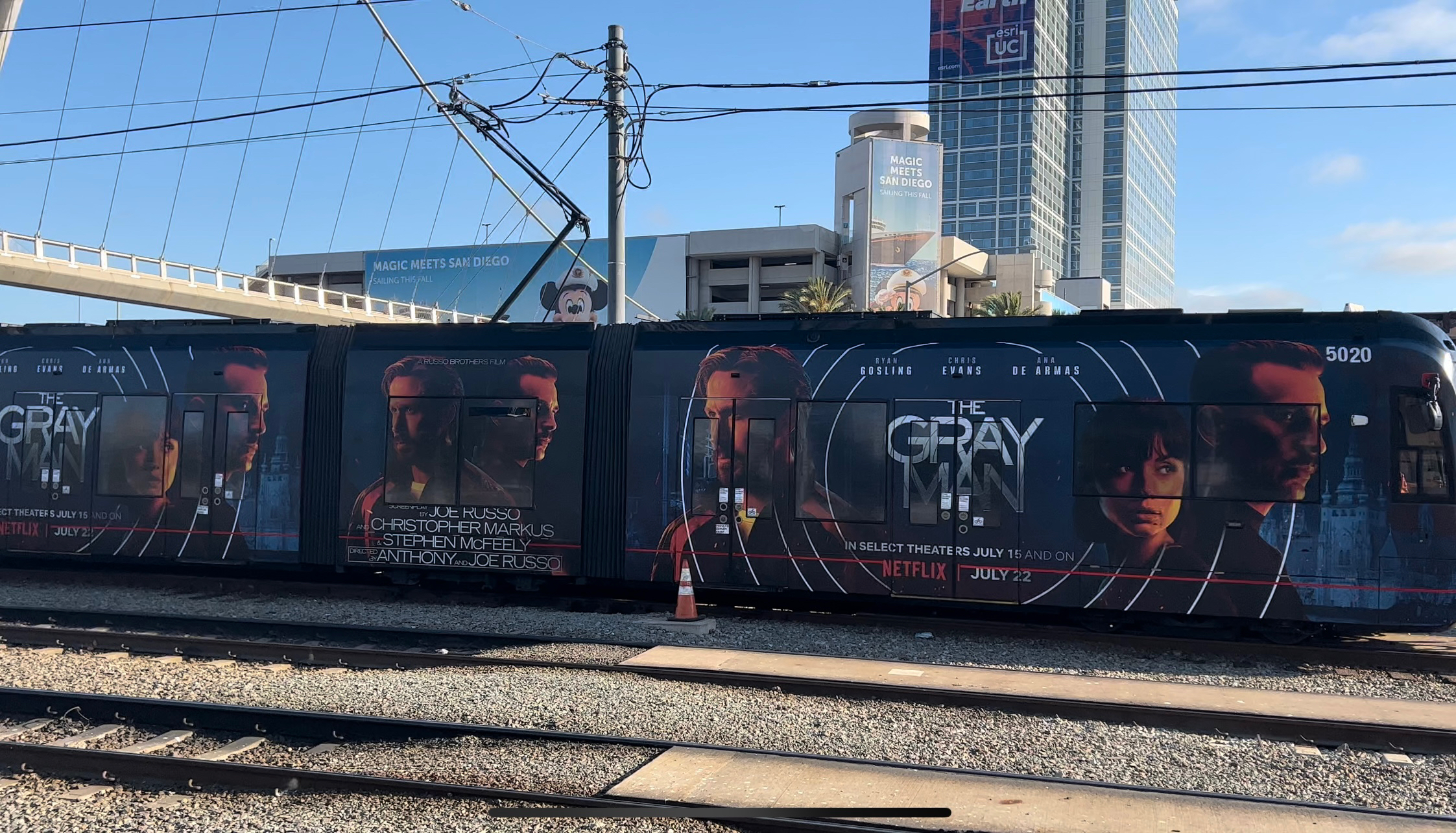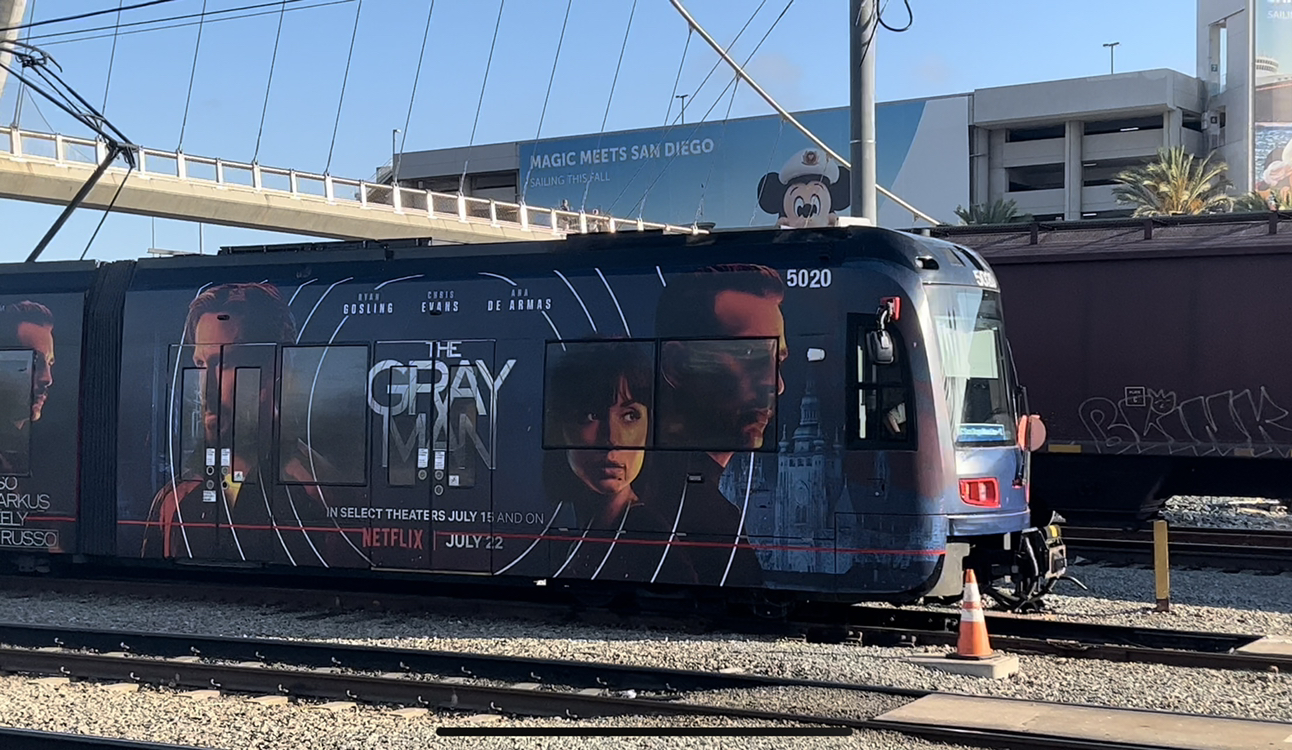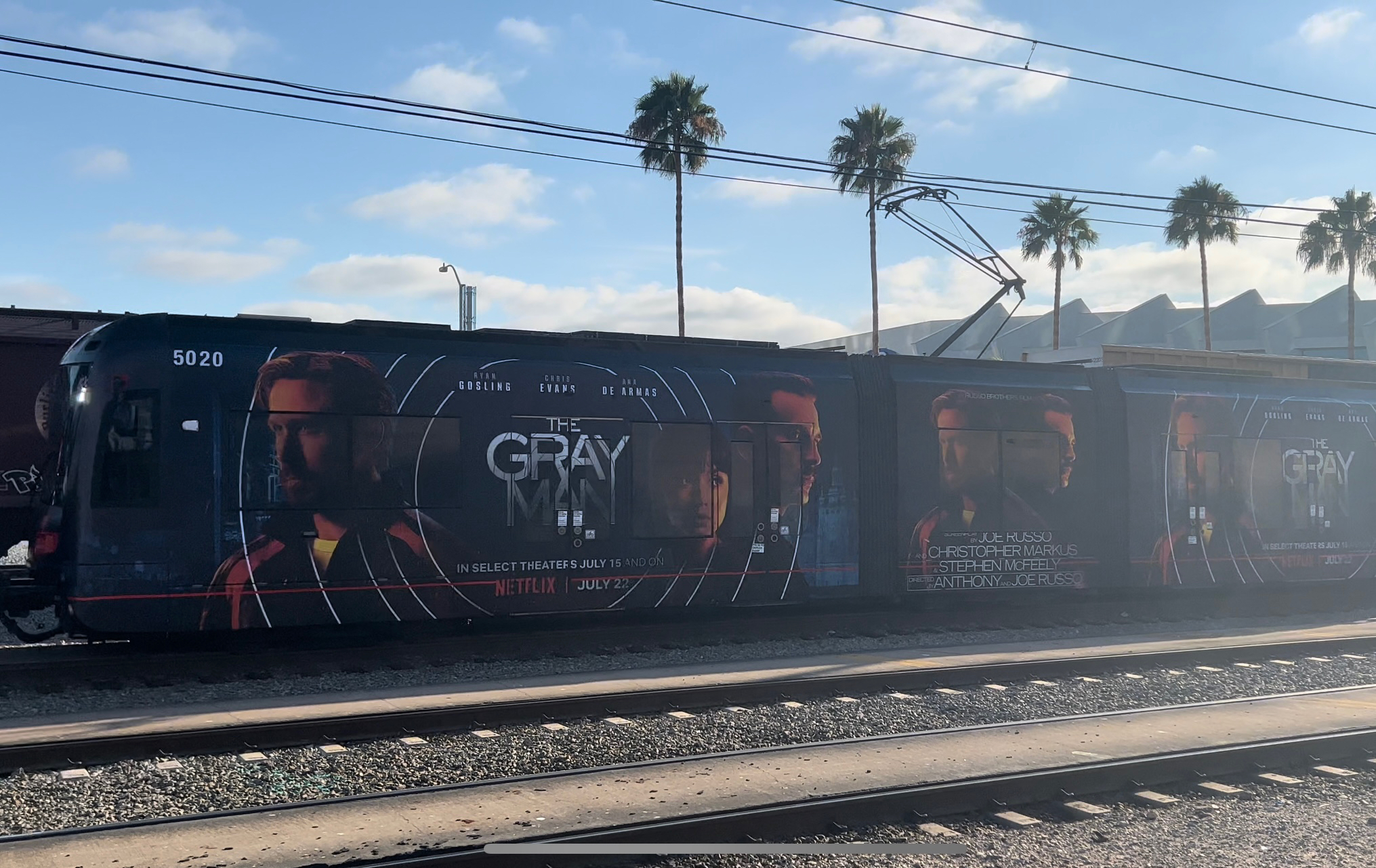 [UPDATE July 12]
Our own Outside Comic-Con caught a look at a brand new Amazon trolley, this time welcome elves.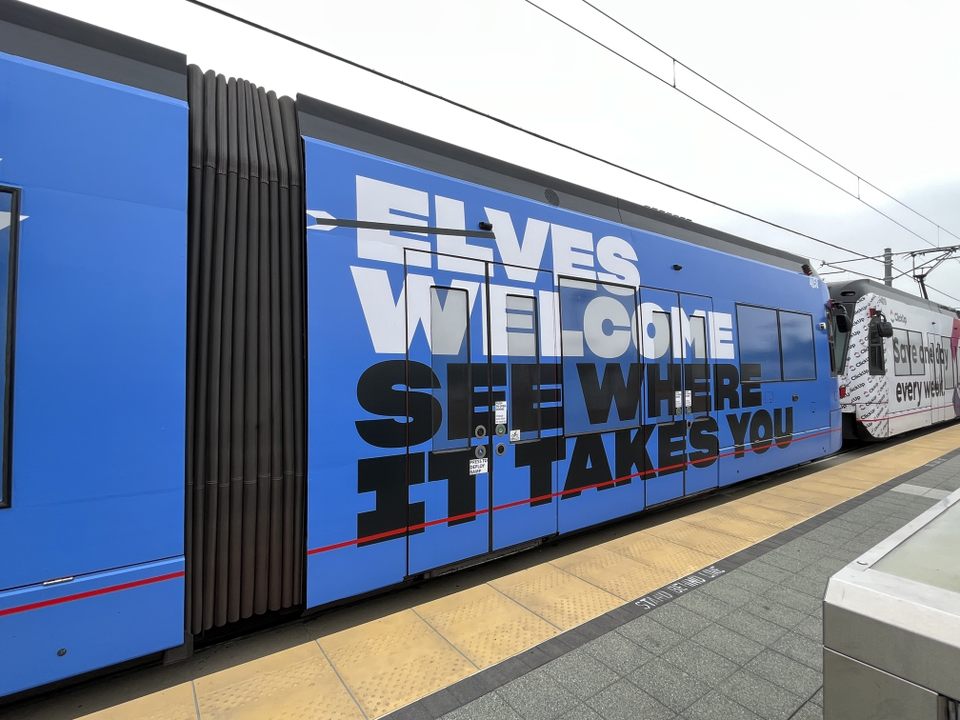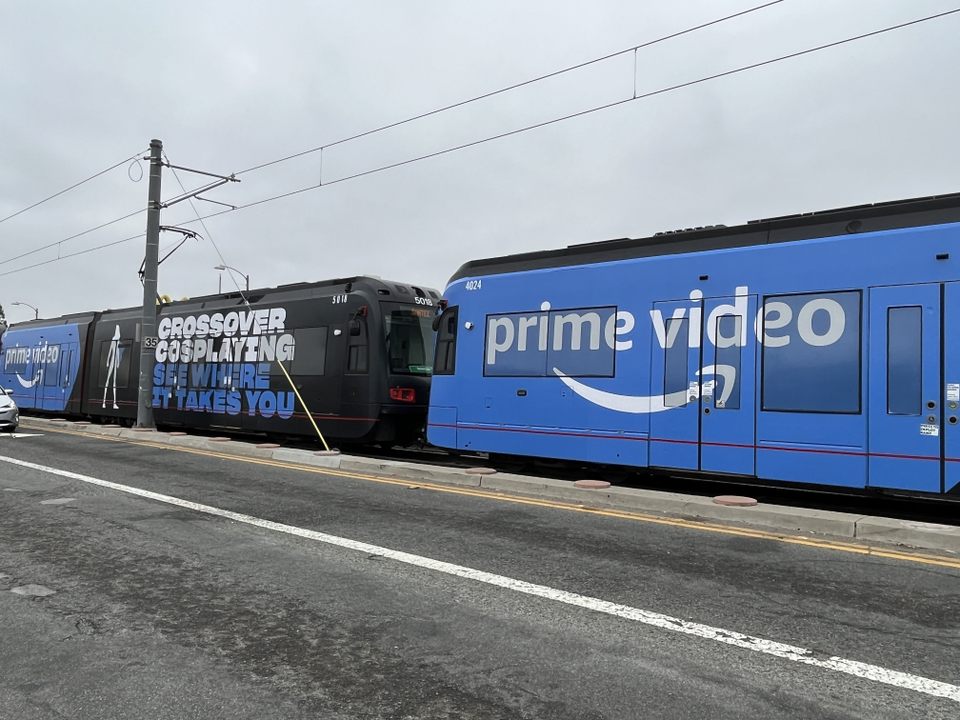 Elsewhere in the Gaslamp, there are more Crunchyroll buses on the street, for Spy x Family and Attack on Titan. Cool San Diego Sights tracked them down: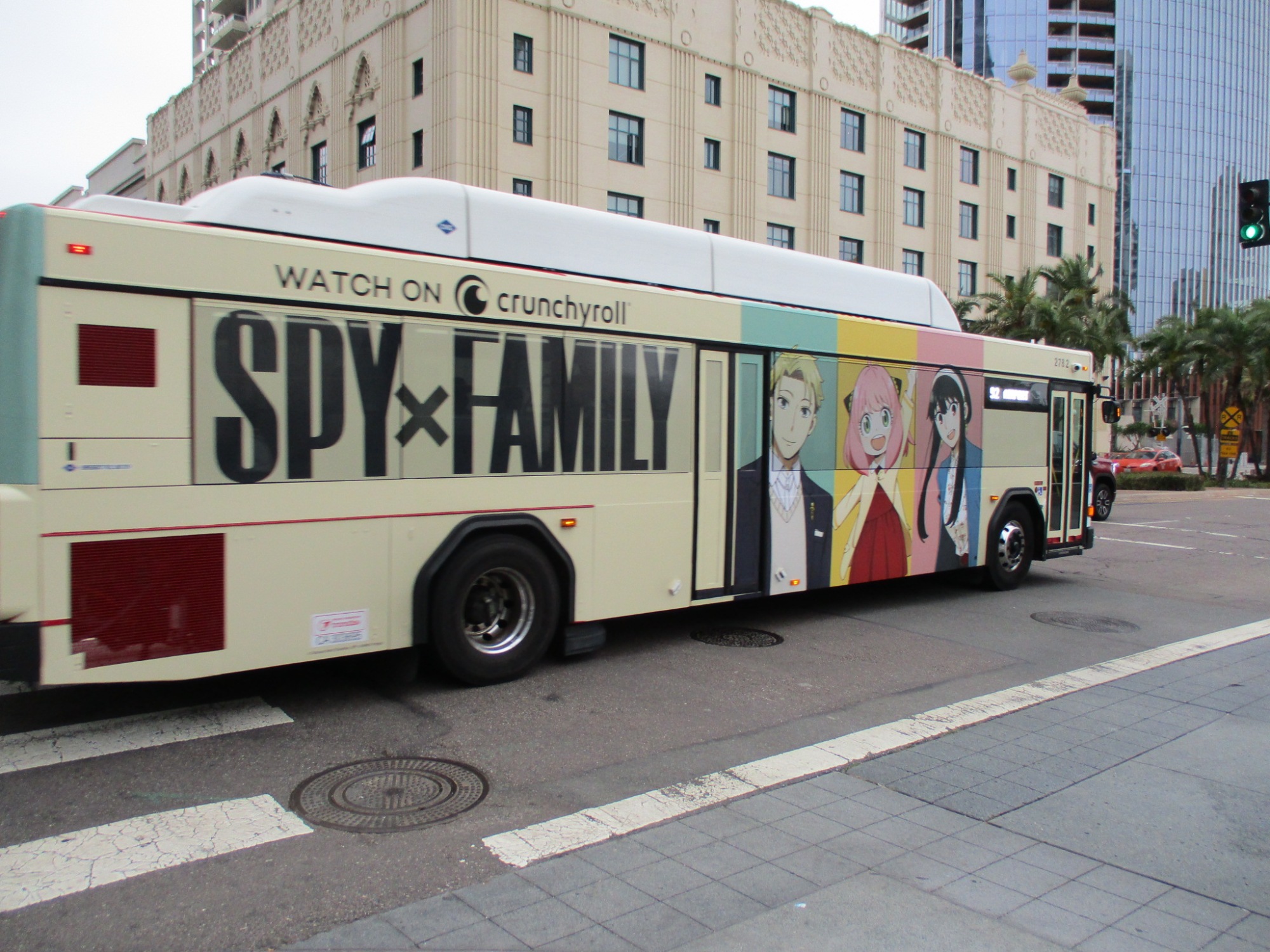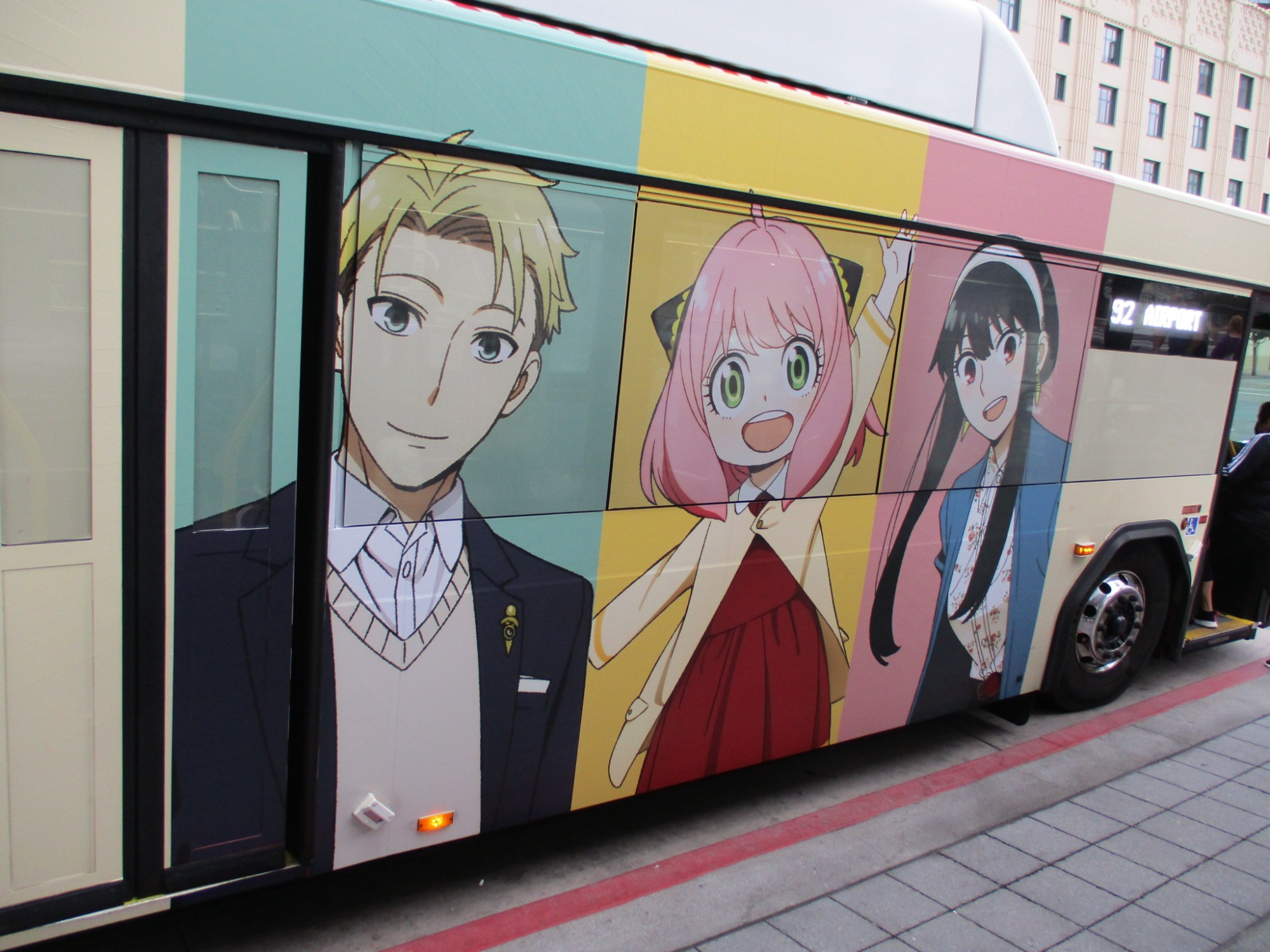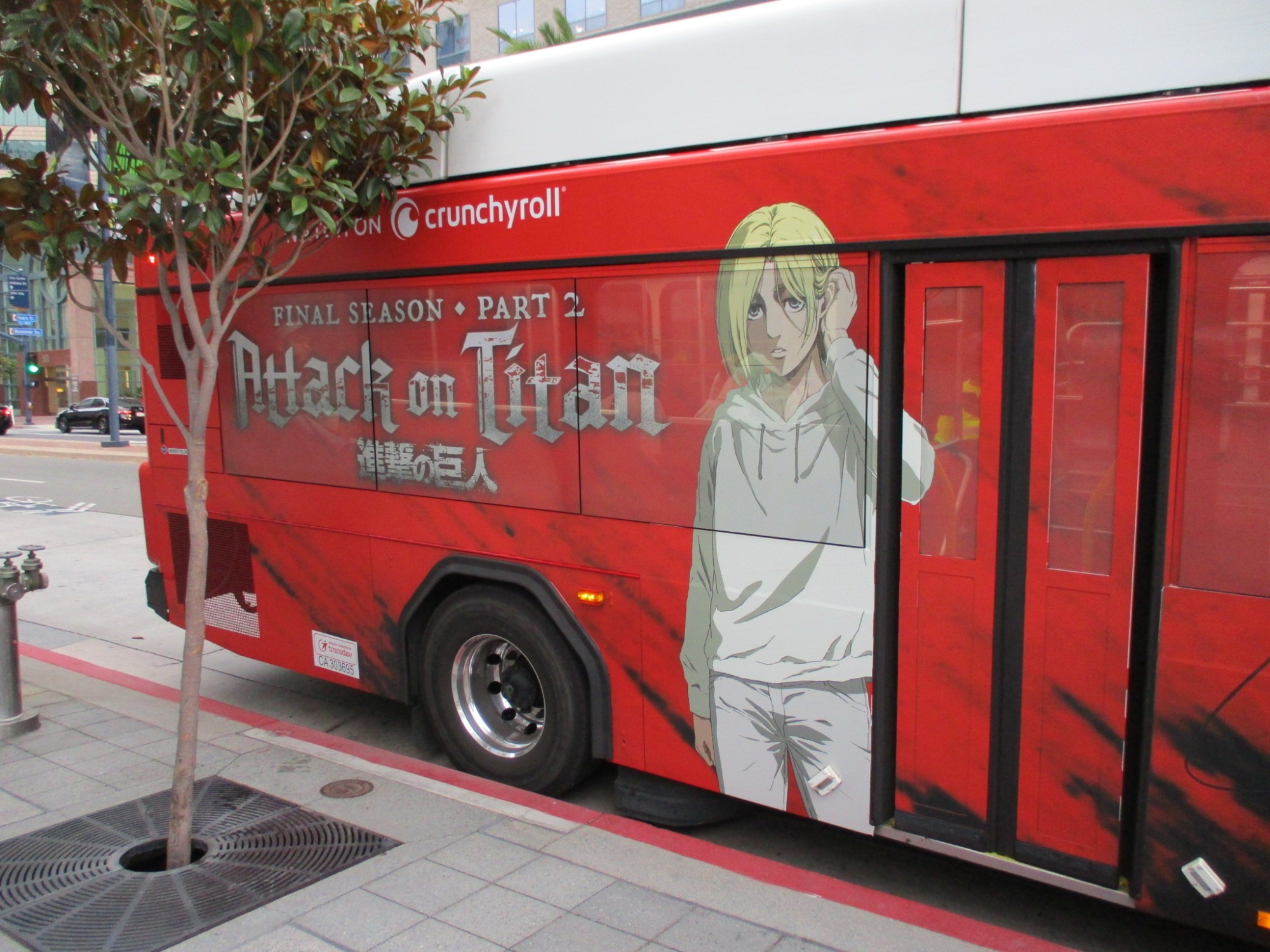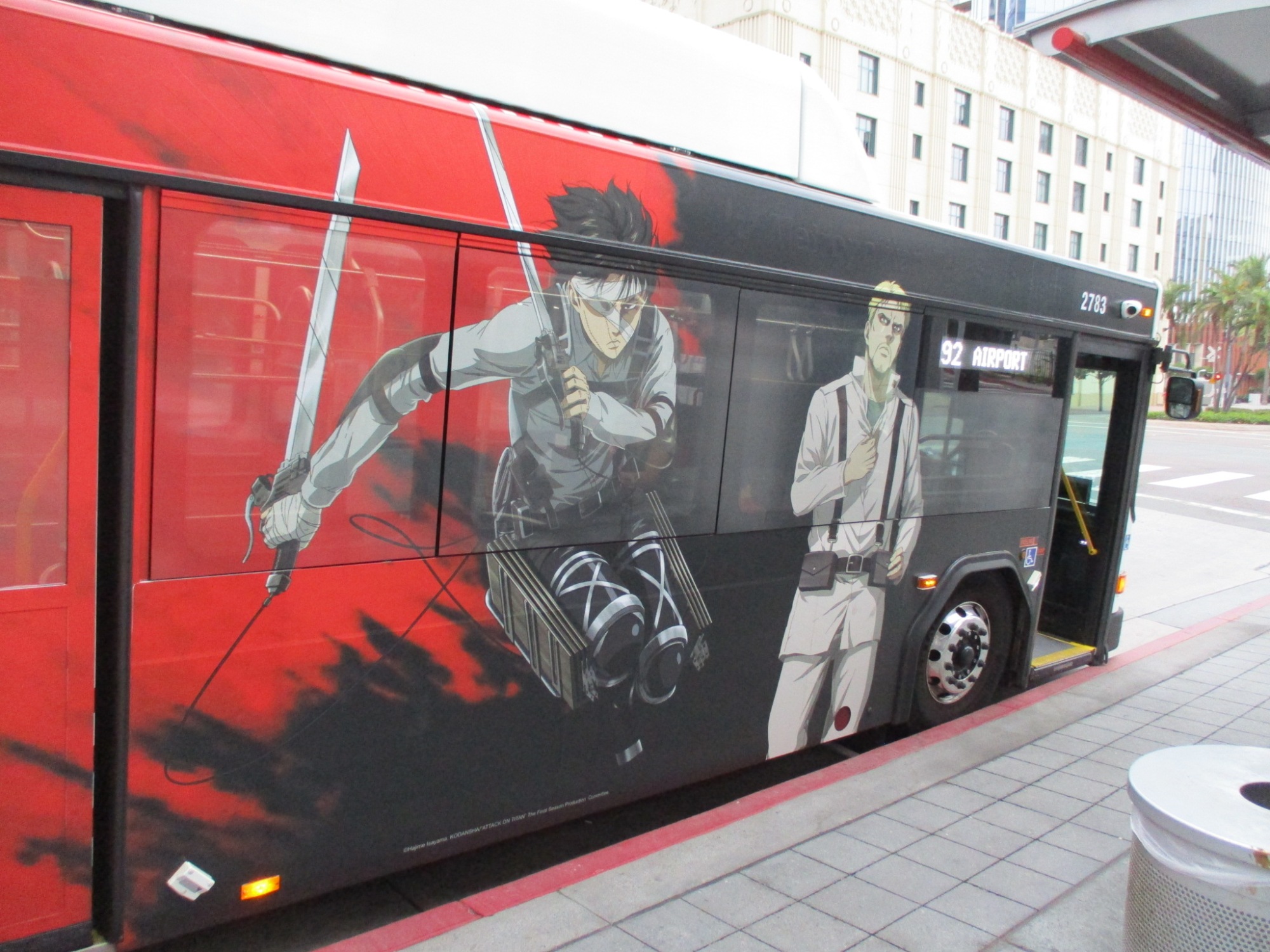 [UPDATE July 10]
We're taking the hobbits to Isengard! There's a new MTS trolley wrap declaring "Orcs Are Welcome", as caught by Cool San Diego Sights. The Lord of the Rings: The Rings of Power wrap also features what appears to be an orc hand with weapon, as well.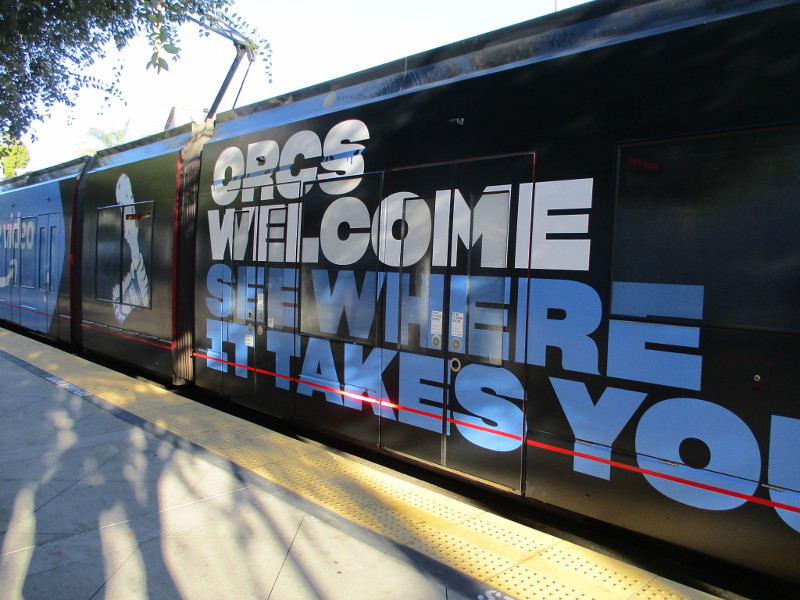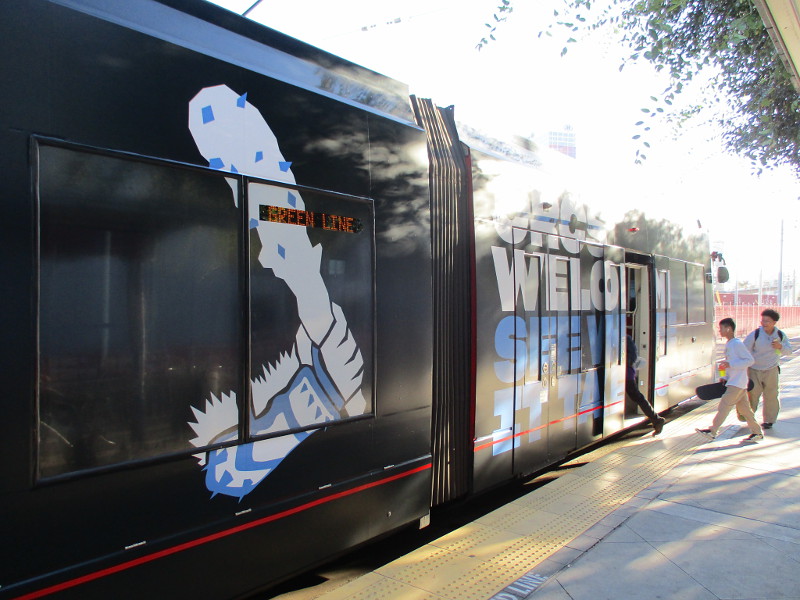 Cool San Diego Sights also caught a new Crunchyroll MTS bus in action, for Chainsaw Man.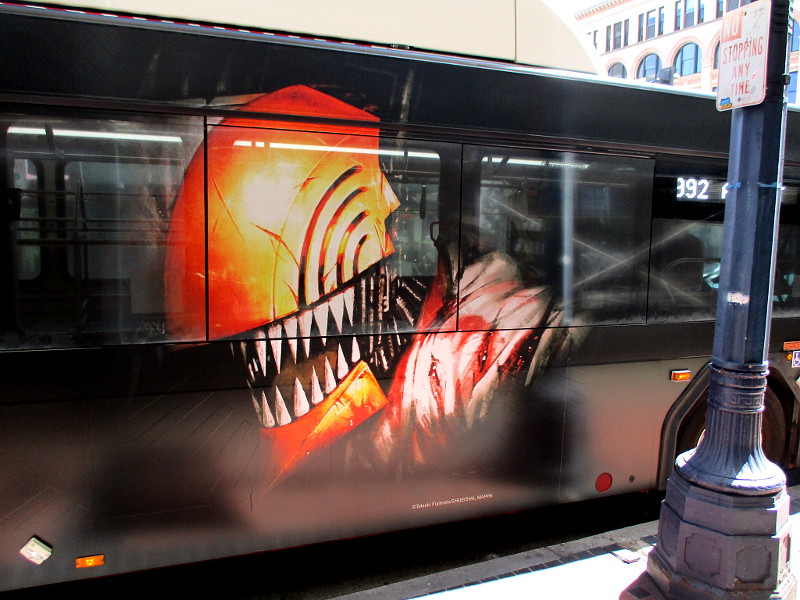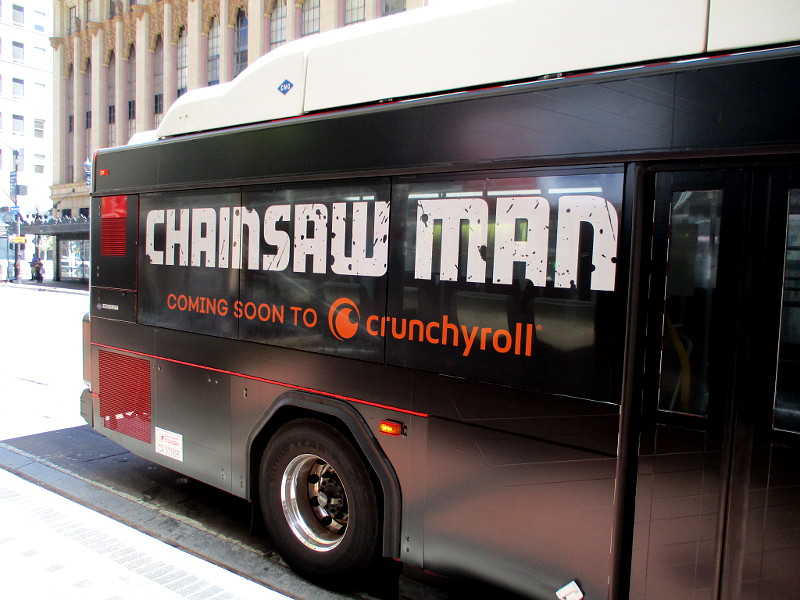 [UPDATE June 30 #2]
All aboard! Get ready to get super pumped for the Dragon Ball Super MTS buses, now on the streets of San Diego. Our own Outside Comic-Con got a look: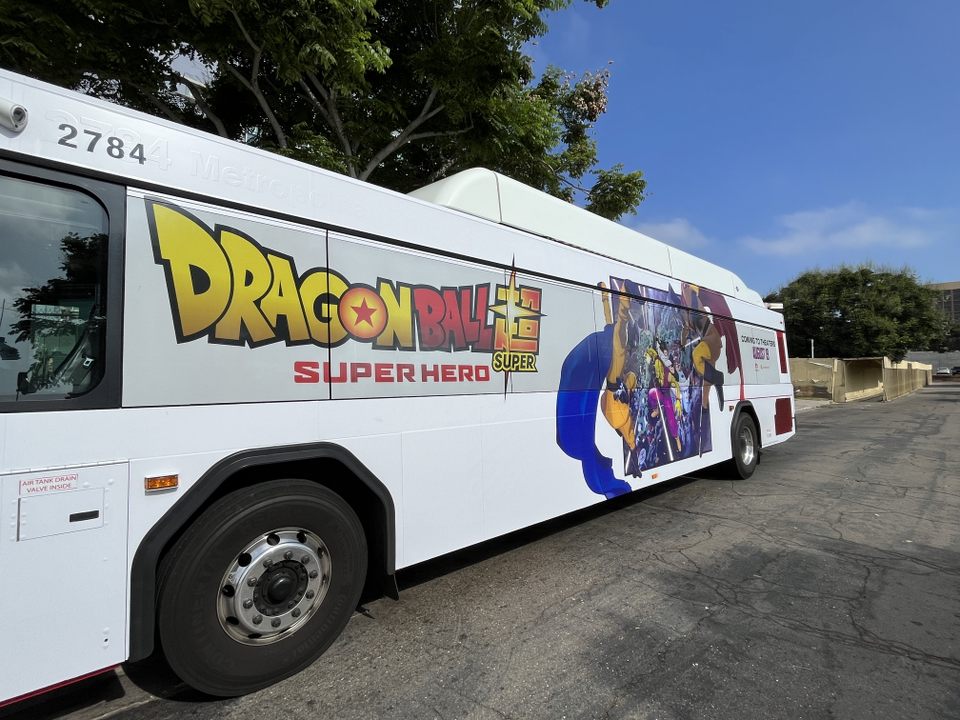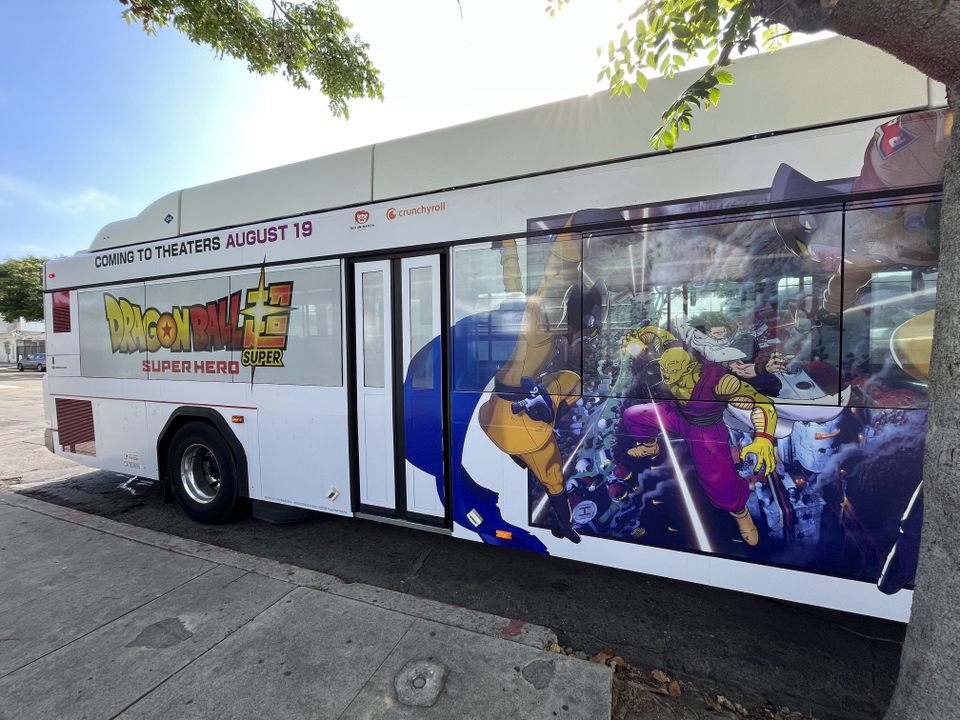 [UPDATE June 30]
There are more wraps on the street now — for both the trolleys and the MTS buses.
First up, new this year, MTS buses are getting in on the action as well! Crunchyroll will be branding city buses with wraps for My Hero Academia, Chainsaw Man, Attack on Titan, SPY x Family, and more. The first ones have shown up, as this photo from Cool San Diego Sights indicates: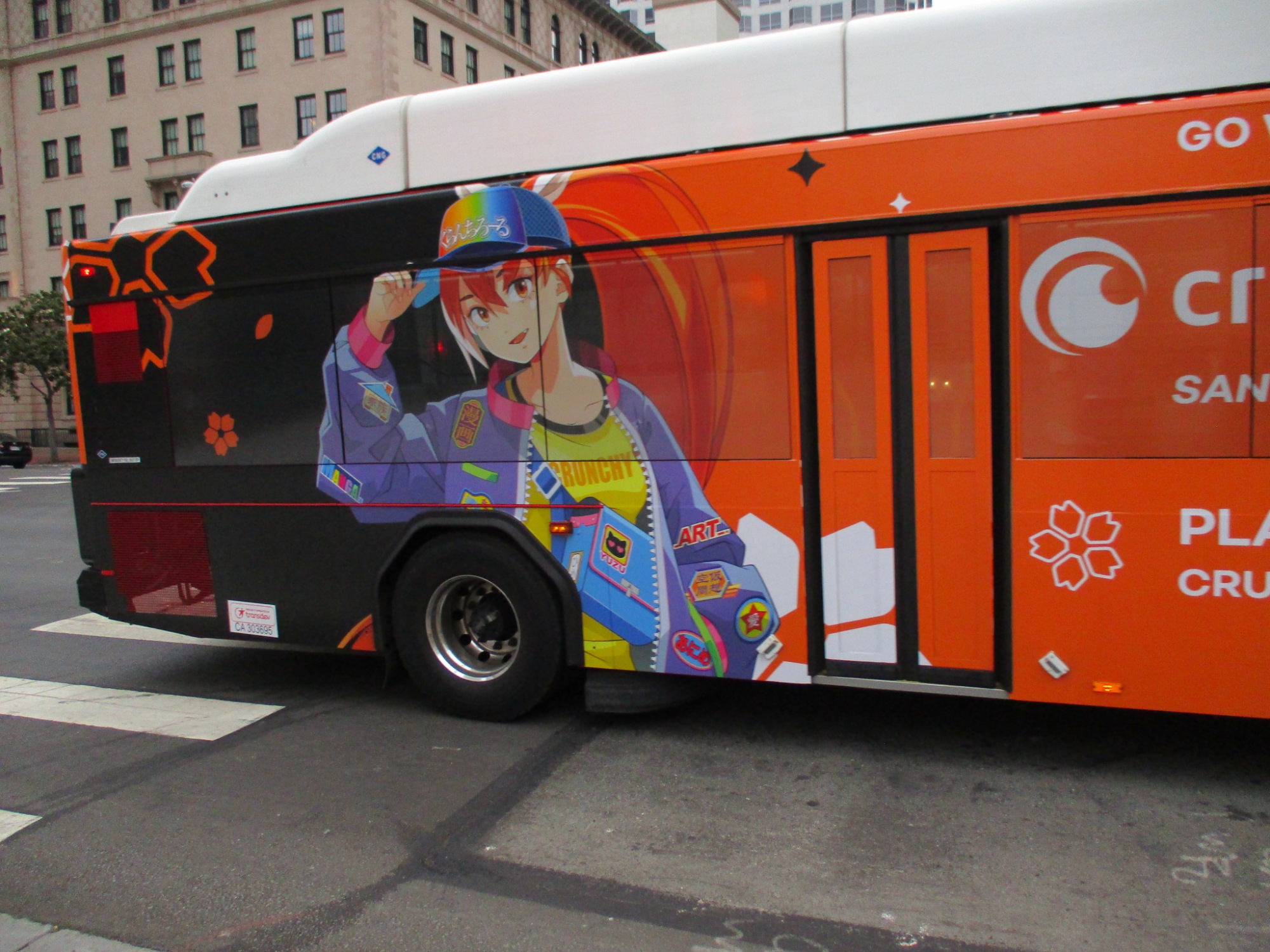 Next, a Prime Video trolley wrap has also appeared, with "Crossover Cosplaying, See Where It Takes You" verbiage. It's pretty generic, but we're always glad to see more wraps for the con. Here are some photos, also from Cool San Diego Sights: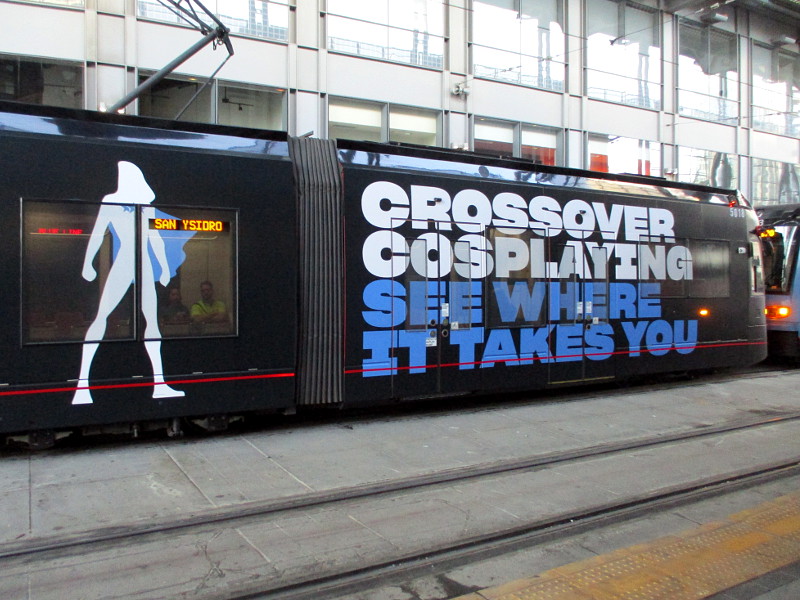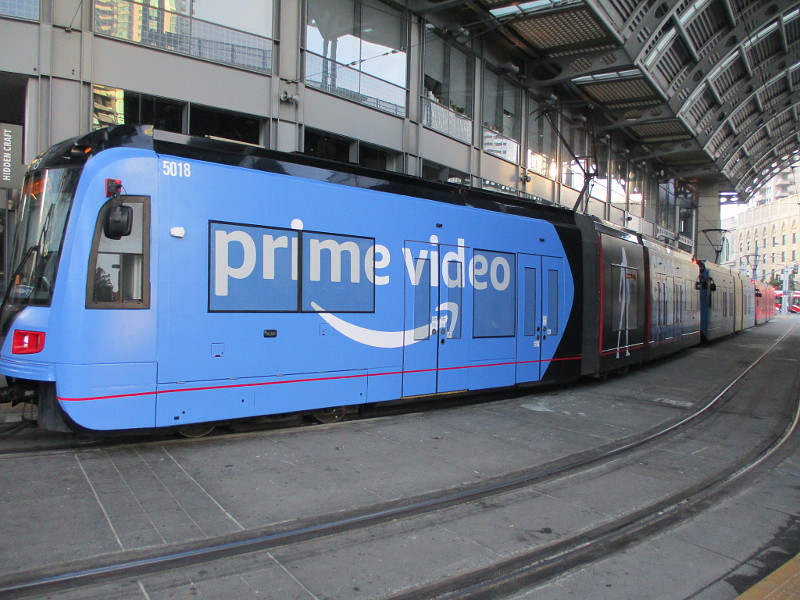 [UPDATE June 21]
Everything's coming up Prime Video. With the reveal that this year's San Diego Comic-Con badge artwork is The Lord of the Rings: Power of the Rings, it's exciting to see signs they're planning a big presence for their other series as well.
Paper Girls, the upcoming Prime Video series based on the comic written by Brian K. Vaughan and illustrated by Cliff Chiang, is the next series to get a trolley wrap in time for San Diego Comic-Con. Both the series and the comic follow the story of four 12-year-old newspaper delivery girls in Ohio, who get involved in a time-traveling adventure that combines nostalgia, time wars, first jobs, and the last days of childhood.
No word yet on a panel (though Brian K. Vaughan did confirm that he and fellow comic creators Cliff Chiang, Matthew Wilson, and Jared K. Fletcher would be at the convention for a panel and to sign autographs), but the series is set to premiere on Prime Video on July 29 — which should make for perfect timing for a big push.
Cool San Diego Sights got the first look at the new Paper Girls trolley: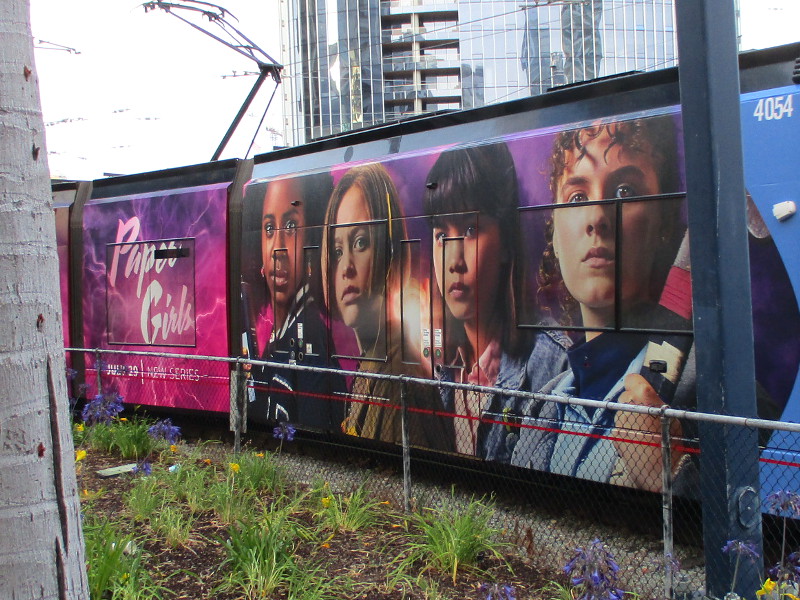 [UPDATE June 10]
Up first is a very pleasant surprise, as the MTS trolley is transformed into an Abbott Elementary schoolbus, complete with all your favorite characters onboard. Ava and the gang are all here, in what we hope is a very positive sign that the ABC comedy will be getting a panel.
It's a bus! No, it's a train! No wait, it's a bus? The first #SDCC2022 Trolley wrap has landed, courtesy of @AbbottElemABC 🚍🚋 Keep an eye our for the school bus wrapped train starting today. Trolley wrap 1/40 for #SDCC pic.twitter.com/O4ZShcE05K

— San Diego MTS (@sdmts) June 10, 2022