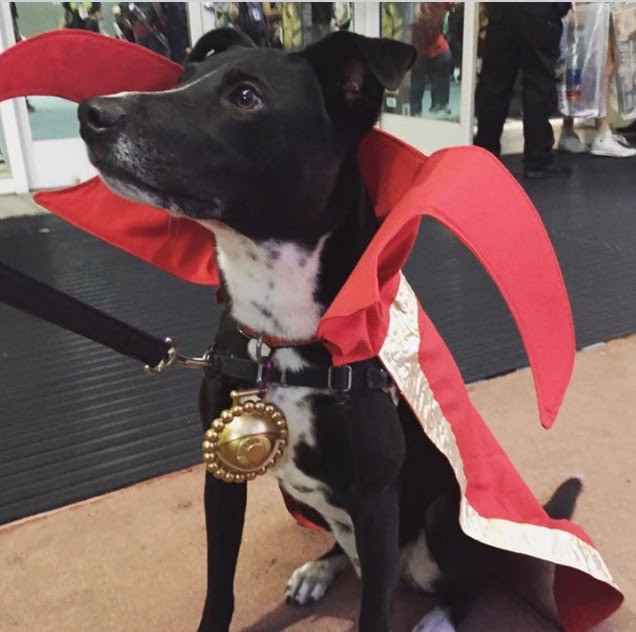 Native San Diegan Darlene Alilain-Horn and her husband Paul Horn are no strangers to San Diego Comic-Con. They have been attending the event since 2003, set up in the Small Press section promoting Paul's long running book series, Cool Jerk.
After this long hiatus, Darlene and Paul are excited to get back behind their table and to debut their new collaboration, 88 Hours, a stark departure from their previous collaborations, The Girl With The Donut Tattoo and The Girl Who Kicked The Donut Habit.
"It's the true story about our dog, Doctor, a McNab mix, who in 2018 was lost by his Rover sitter. During the course of five days, Doctor was seen hit by a car, left a bloody trail, and essentially disappeared," Darlene explains. "Countless friends and community members helped us along the way including notable 'pet detective' Babs Fry." Fry has been featured in several publications including The Dodo, The Los Angeles Times, Today.com and has given people around the world tools to help find a lost beloved family member.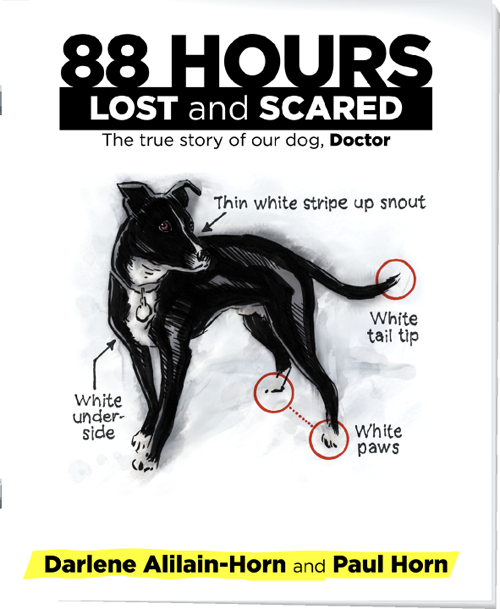 The story of 88 Hours took two years to complete with Paul meticulously detailing both his and Darlene's perspective of the events in the 32 page full-color graphic novel.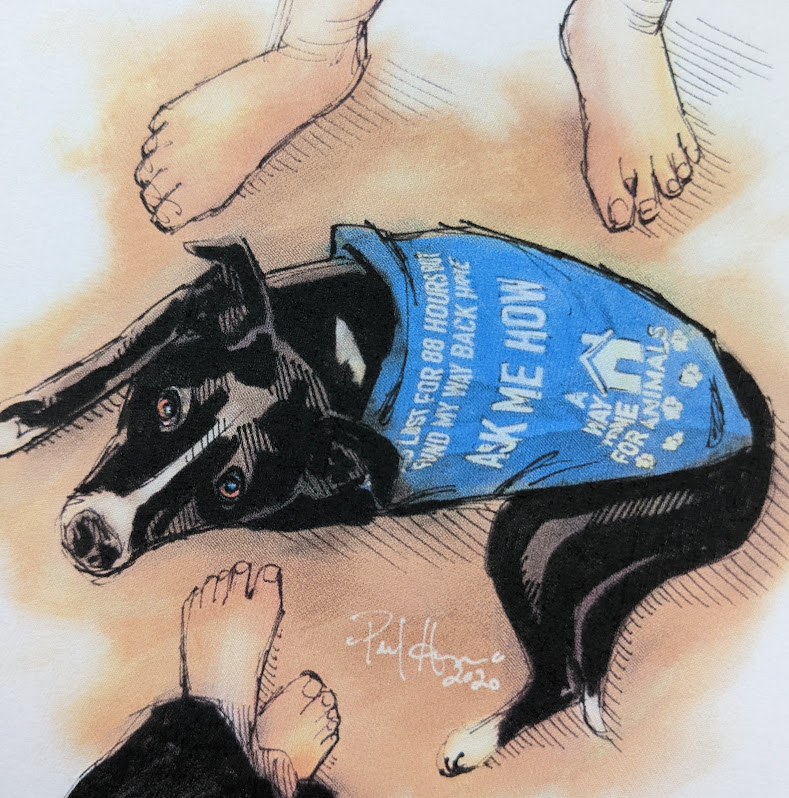 During San Diego Comic-Con you can find Darlene, Paul and copies of 88 Hours at Small Press #K-9 (appropriately). 88 Hours retails for $10 and ten percent of each sale goes to A Way Home for Dogs, Fry's nonprofit organization for recovering lost pets with their families and rehabilitating found dogs.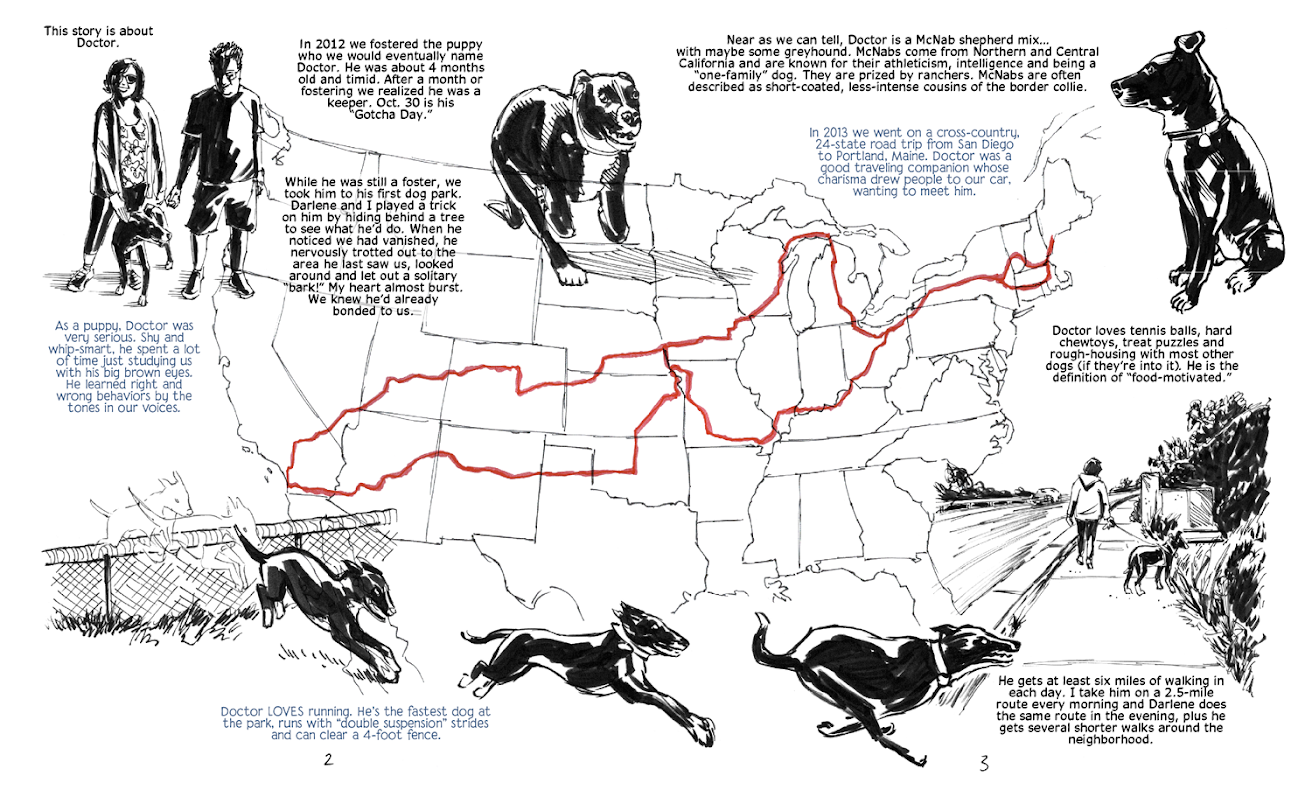 A presale of 88 Hours will be available online at CoolJerk.com. All comics sold before San Diego Comic-Con will include a paw print from Doctor. To pay in advance for pick up at San Diego Comic-Con, you can send payment via Venmo @cooljerkdotcom.
Also pending is an appearance by Doctor outside the convention hall on Wednesday, July 20. Look for a black and white dog wearing the classic Steve Ditko Doctor Strange cape. Doctor loves scritches behind his ear and is very, very food motivated.