This is your afternoon edition of Under the Tents, with a whole fresh load of tidbits from the world wide web. Who will be there, what they will have for us to buy and see, it's all here so let's dive right in. Nobody really reads this part, do they? I didn't think so.
Let's take a look at the news you might have missed:
Creator of The Sandman, Neil Gaiman, has confirmed that he will be at San Diego Comic-Con. It seems like a no-brainer that he will be there in Hall H on Saturday, July 23 for the panel about the upcoming Netflix adaptation.
I will.

— Neil Gaiman (@neilhimself) July 11, 2022
Ashley Wood will have a very limited edition print on hand during San Diego Comic-Con. You'll want to head straight to booth #2742 and as for it by name, the "Pet Metal" print.
 

 

View this post on Instagram

 
Artist Nick Krememek isn't done working on San Diego Comic-Con debuts yet. This one will make you feel seen.
Working some Art Deco magic on something special for San Diego Comic Con. Stay tuned!#NickKremenekArt #DreamforgerStudios #SDCC2022 #TheEyeSeesAll #ArtistOnTwitter @SD_Comic_Con pic.twitter.com/ZApI9ybpIJ

— Nick Kremenek (WonderCon Artist Alley Booth D-39) (@NickKremenek) July 11, 2022
New Masters of the Universe piece for @Comic_Con next week, this will be up for grabs at BB-18 in Artist Alley! I double checked this time @SD_Comic_Con !#HeMan #motu #SDCC2022 @Comic_Con pic.twitter.com/vjQyjpJfFx

— Chris Uminga (@Uminga720) July 11, 2022
Are those Kyber crystals in your satchel, Doctor Aphra? This fantastic piece by Val Hochberg has everything we love about this sassy archeologist.
I colored in that #DoctorAphra drawing from a week or two ago! I very much hope you like it! 💖
This original ink & marker art piece will be for sale at my Small Press Table N-12 at #SDCC! 💖🤗💖 pic.twitter.com/UtKZJVCXSu

— Valvalchu 💖 (@kickgirl) July 10, 2022
The Chosen One. Remember, these will all be on sale very soon at Comic-Con! Be ready!#ComicCon #SDCC #SDCC2022 #SanDiegoComicCon #StarWars #DarthVader #AnakinSkywalker #SakuraofAmerica #PigmaMicron #GellyRoll pic.twitter.com/yoRCQH5DFZ

— Ethan Castillo (@EthanCastillo05) July 11, 2022
 

 

View this post on Instagram

 
Holders of an Oni Ronin NFT can gain access to a very special dinner event. Follow the tweet to the registration to let them know you are interested.
https://twitter.com/OniRoninNFT/status/1546476446570479616?s=20&t=1QEP8y4bttT99bC9TAcMeA
A Shop Called Quest at booth #4517 will have a toasty warm and round Snoopy pin for all the Peanuts fans attending San Diego Comic-Con.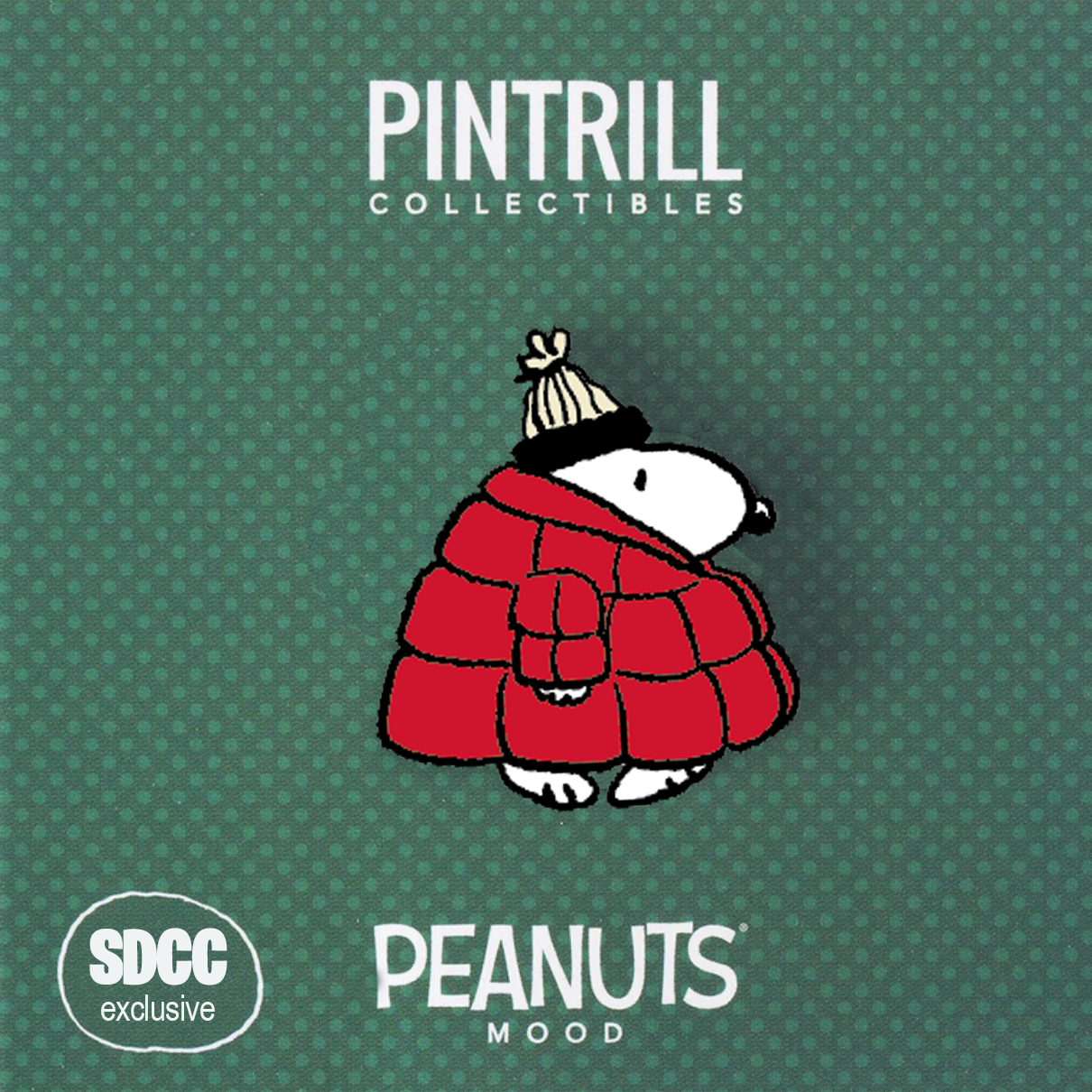 We're not sure how you'll be able to get it yet, but Whatnot Publishing, the printing collaboration between Whatnot, Inc. and Starburns Industries Press, will have a San Diego Comic-Con exclusive variant cover of their Ninja Funk title drawn by Kevin Eastman.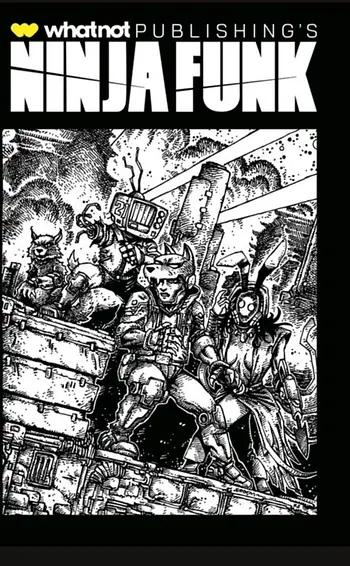 Brian Ewing's next #SDCC reveal is a brand new book, The Things That Could Not Be, filled with unused concepts and rejected images from his work for Green Day, Metallica and more. Copies will be available at Ewing's booth, #4820.
 

 

View this post on Instagram

 
Did you miss any of Alex Pardee's Project 70 Brightmares companion pieces? Have no fear, he seems poised to bring then to Comic-Con. Check at his booth, #5503.
If you can make it to San Diego Comic Con…. https://t.co/nqTjeXkleX

— Alex Pardee (@alexpardee) July 11, 2022
We know some of you are excellent sleuths and you'll need to harness those skills to help you find this Squid Games inspired "Critter Drop" during SDCC by Sunny, the Nifty Neuron. Check out all those tiny details!
Detailing on the side and back! I crocheted her with crochet thread so she's extra tiny. Attaching hair on this scale…was not easy 🤣

067 said she wanted to go home — so let's make that happen! 🥺☺️#crochet #crochettwitter #SquidGame #comiccon #sdcc pic.twitter.com/OggMUfDADC

— Nifty Neuron (@niftyneuron) July 11, 2022
Chris Lee is bringing mossy back with this very limited edition moss colored version of his Rhino Beetle. This is a San Diego Comic-Con exclusive so don't dawdle getting over to booth #2647 to get one. It is an edition of 100 with 24 being released each day from Wednesday to Sunday, and will cost $70.
SDCC Booth 2647
• $70
• Edition of 100
• 24 figures releasing per day Preview Night to Saturday. pic.twitter.com/8Fbsl7vC2d

— Chris Lee (@thebeast_isback) July 11, 2022
Anything we missed? Let us know in the comments, drop us a line, or tweet us at @SD_Comic_Con.
If you missed our previous Under the Tents 2022 posts, you can find them HERE.